German has shot up in popularity in recent years – whether it's because of Germany's huge EU presence, rapidly expanding global businesses, or just because people are curious about what Rammstein are really singing about, German has become one of the world's most popular second languages to learn! The Goethe Institut's latest estimate puts the number of German learners at roughly 14.5 million around the globe, which isn't bad for a language which is only the 10th most spoken in the world!
So, if you're a budding German speaker, you'll no doubt be looking for ways to surround yourself with the language – and if you can't visit Germany, what better way to experience immersion than through a gripping TV series? Foreign language TV shows are flourishing on streaming sites, so now's the time to check out some of the best TV series to help you learn German. Even if you're not interested in learning the language, these shows are not to be missed! Remote ready?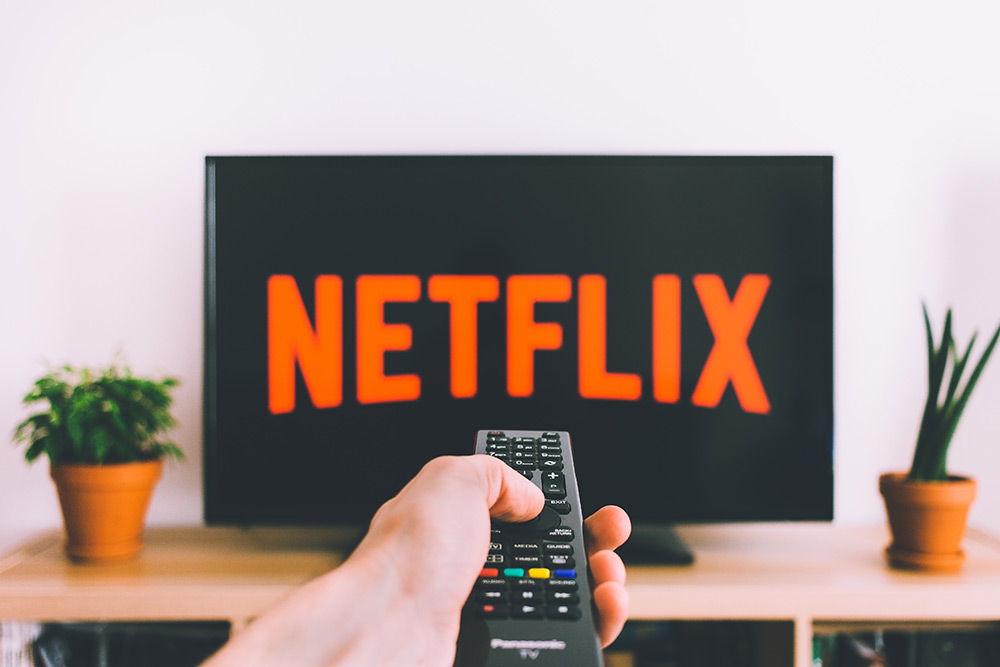 1. Criminal
Not up-to-date on one of Netflix's biggest 2019 releases? That's simply criminal (sorry) of you. This several-part police series takes a same-format, different country approach to its storytelling, following criminal cases in Spain, the United Kingdom, France, and of course, Germany. A treat for those who are into psychological games, Criminal is a show you'll want to watch in every language it's been produced in – one after the other.
2. Dark
Dark is a science-fiction offering with a splash of the supernatural, and if you're into your thrillers, this one is not to be missed. A child goes missing in the deep woods and a wormhole is discovered, triggering a complete upheaval in the fictional German town of Winden. Mysteries and secrets begin to surface as the series weaves together timelines affecting various families – it'll have you hooked from the very first episode.
Dark is a popular critics' choice, and with three seasons planned overall, that's plenty of German screentime for you to enjoy…even if it's secondary to the fantastic plot!
3. Stromberg
Let's take a walk on the lighter side of life now – Stromberg is Germany's version of the British show The Office. We're not here to debate whether the Brits or the Americans did this better, but the German version is much closer to the British Office than it is the US version. While at first the creators didn't want to state how closely Stromberg was linked to The Office, they were later threatened with legal action from the BBC, and credited the series as being 'inspired by' the hit Ricky Gervais/Stephen Merchant show.
You'll be easily absorbed by this comedy – which is easily one of the most humorous offerings on our list of the best series to help you learn German! If you're a fan of The Office, try to spot where the similarities lie as you watch!
4. How to Sell Drugs Online (Fast)
Sticking with the comedy, this teen coming-of-age series is inspired by true events! The first season is only six episodes long, so you'll easily be able to whizz through it if you want to boost your German listening skills.
In the fictional town of Rinseln, Moritz and his friend Lenny try to win back Moritz's ex-girlfriend by selling ecstasy online (sounds like the perfect plan). Their venture doesn't quite stay as small as they had banked on, and Moritz and Lenny find themselves in deep – and fast. This series is based on the real life story of one of Germany's most successful online drug dealers, so while it's written as a comedy, it has a dark background to investigate further!
5. Babylon Berlin
Another crime drama on our list, Babylon Berlin has been broadcast in multiple countries around the world, receiving almost universal critical acclaim. Netflix have broadcast it across 35 of their markets with great success, including the USA. This thrilling drama shows a side of German history which is little explored around the world, so if you're interested in learning more than just the language, this show is perfect for you.
Set in Berlin in 1929, the Weimar Republic is undergoing radical change. A young police officer is transferred to the city to solve an extortion case – but it soon turns out to run much deeper than that. The plot combines criminal elements with Berlin's political unrest and socialist developments, making for gripping television that's more than worthy of a serious binge, even if you're not trying to learn German.
So, get the popcorn out! It looks like you've got a lot of practising to do with these TV shows to help you learn German – you'll be well on the way to improving your German reading and listening skills with these great picks.
Sources
https://variety.com/2019/tv/news/babylon-berlin-3-sells-35-countries-netflix-north-america-1203183271/
https://www.thelocal.de/20150415/german-is-fourth-most-learnt-language-globally
https://www.netflix.com/es-en/title/80100172
https://www.cosmopolitan.com/entertainment/tv/a27887179/netflix-how-to-sell-drugs-online-fast-true-story/