We're now living in the age of the digital streamer. We want our TV online, and we want it now, for a fair fixed monthly price. Having a presence on an online streaming platform is incredibly important these days: if your show isn't on Netflix, Amazon Prime, or HBO, is it even worth watching? The global phenomenon of Netflix and similar streaming platforms is a complete revolution in terms of access to foreign language TV. You can watch the best foreign films on Netflix, along with dramas, series, and reality shows. It's great news for both language learners and those who simply want to explore the world a little more through their screen!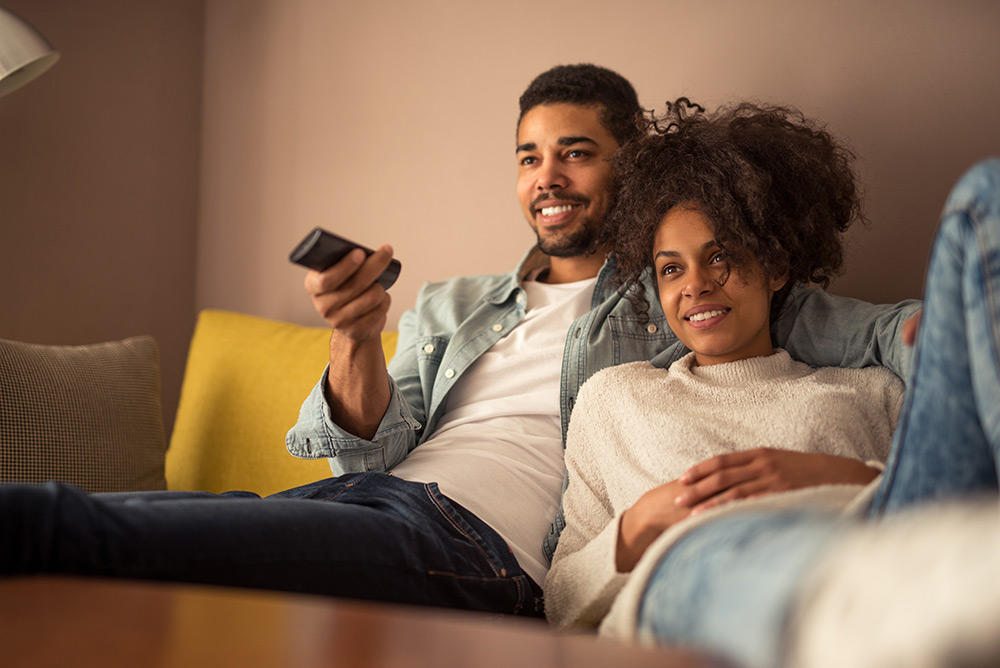 We've put together a list of some of the best series out there to help you with your language-learning goals (or just to enjoy, if you're looking for something new!), starting with the language of love – French! These series will help you pick up fresh vocabulary and common French idioms in no time. They'll also give you great (almost) free French listening practice while you get absorbed in the drama. So grab your remotes and get ready to regarder – here are 5 series to help you learn French!
Engrenages (Spiral)
While this legal drama series actually came out in 2005, it's still a popular show, and was even shown on the BBC, holding the title for the corporation's first French-language drama series to be shown. It was nominated for a 'Best Drama' BAFTA, and took the title of Best Series at the 2015 International Emmy Awards.
Spiral has won its very own set of loyal fans, and with good reason. The crimes featured on the show are inspired by real-life events, and they're not for the faint-hearted. The complex characters and their very own personal struggles will have you coming back for more week after week.
Au service de la France (A Very Secret Service)
From the police force, we move to the enticing undercover world of spies with A Very Secret Service, set at the height of the Cold War. This clever comedy focuses on new recruit André Merlaux, hired as a trainee officer for the French Secret Services, and the tests and trials he must go through in order to succeed.
The show is also a satire chock full of common French idioms and jokes, poking fun at French society, politics, and past colonialism. If you're looking for a series to help you learn French while chuckling at that unique French humour, A Very Secret Service is a great place to begin.
La Mante (The Mantis)
There are numerous serial killer shows out there, but you could probably count on one hand those starring a female protagonist. La Mante is a thriller mini-series, dealing with not one, but two serial killers in its exciting plot.
Detective Damien Carrot is on the hunt for a psychopath with multiple murders under their belt, inspired by La Mante (The Mantis), an infamous serial killer, who offers up her expertise to help catch the copycat. This chilling series even has Stephen King's approval, who claimed it championed "previously unexplored realms of gruesomeness".
Les Revenants (The Returned)
Not to be confused with the American TV series of the same name which was cancelled after its first season, The Returned is a supernatural drama and the second International Emmy winner in our list. A small mountain town is turned upside-down when the dead return, but this isn't a zombie story by any means. The show combines suspense, mystery, grief, and death, resulting in an eerily haunting series that captivates from the very beginning.
Aside from the fantastic plot, the show has been praised for its imagery, cinematography, and overall atmosphere – unlike the short sharp shocks you'd expect from typical horror stories, this is a supernatural spectacular.
And if you're feeling particularly adventurous:
Cannabis
After Narcos, shows on the drugs trade have sprung up everywhere, spinning the illicit stories of international drug rings and their kingpins. This French show tells the story of the impact of two stolen tonnes of cannabis and a missing man, disappearing in the middle of the night from a boat in the Mediterranean Sea.
A gritty look into the cannabis trade, this show isn't for the squeamish, or for those who want an easy ride when it comes to French listening practice! The show blends dialects and languages, following the cannabis trail through Northern Africa, Spain, and France. You'll be on the edge of your seat following the plot and the dialogue!
So what are you waiting for? Switch on the TV, grab your popcorn, and get ready to improve your French reading and listening skills with these 5 series to help you learn French!
Sources:
https://www.indiewire.com/2018/08/a-very-secret-service-netflix-review-french-series-1201989853/
https://en.wikipedia.org/wiki/Spiral_(TV_series)
https://inews.co.uk/culture/television/spiral-engrenages-characters/
https://www.theguardian.com/tv-and-radio/2015/dec/06/the-returned-recap-episode-eight-the-returned