Applying for a job in an English-speaking country? Then you'll need to make sure you're armed with all the tools that will aid you along your journey. A killer, fully improved CV (or resumé, of course)? Check. An up-to-date, detailed LinkedIn page? Check. But the one thing your potential employer is most likely to see before this? A letter of application, or cover letter. We're going to show you exactly how to write the perfect cover letter in English, to make your application shine!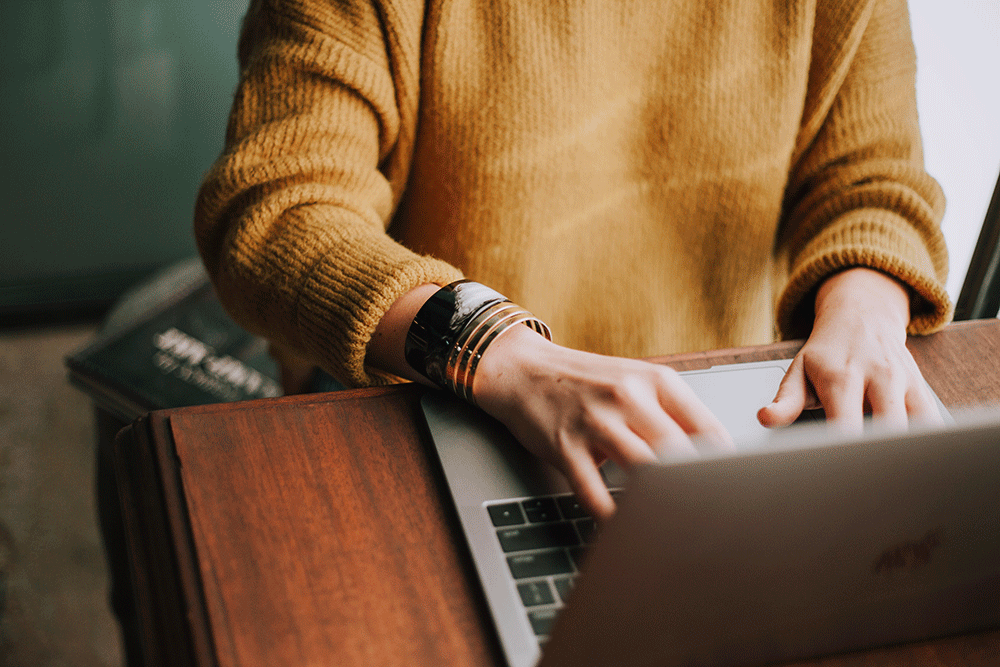 What is a cover letter?
A cover letter, also referred to as a letter of application in some cases, is a letter – now document – sent along with your CV detailing why you are a qualified candidate for the job in question. Cover letters can't be a simple one-size-fits-all, like your CV. They need to be tailored to the job you're applying for, the company, and the relevant skills you have for the job itself.
In a cover letter, you'll let your potential employer know which job you're interested in applying for, why you're a great candidate for the job, and your contact information in order to schedule an interview. Your cover letter is a chance for you to go into greater detail about you, and your very own unique combination of skills and interests, which you simply can't do on a CV. It is likely the very first thing a potential employer sees from you, so it's important to make a good impression to really stand out.
How to write the perfect cover letter
While nowadays most cover letters are sent digitally, they should still form the same basic structure and conventions as a regular letter.
A stellar introduction
After "Dear [Name]" is out the way, you don't want to waste precious letter space with a boring introduction. Your first sentence counts! To start the perfect cover letter, grab your reader's attention with a unique opening line, followed by why you're interested in the job offered.
All about you
Now you've established why you're applying for the job, you can expand on who you are. Here's the part where you can talk about your relevant skills and experience, without making a carbon copy of your CV. Pick your notable achievements, especially those which are most applicable to the job you are applying for. This will show your potential employer how your skills will be an asset to their company.
Take note of the job description in this section – how can you select skills which mirror those posted in the initial job post? Try to bring over some of the phrasing used in the job description, to show you have taken it into consideration.
You and the company
This paragraph is for you to show off your knowledge of the company, so you need to do your research! You'll want to describe why you're interested in the sector, then why the company stands out for you. How will you fit in with the company culture and how do their values speak to you? These are important questions to answer in this section, as they will show the company how you will help them grow.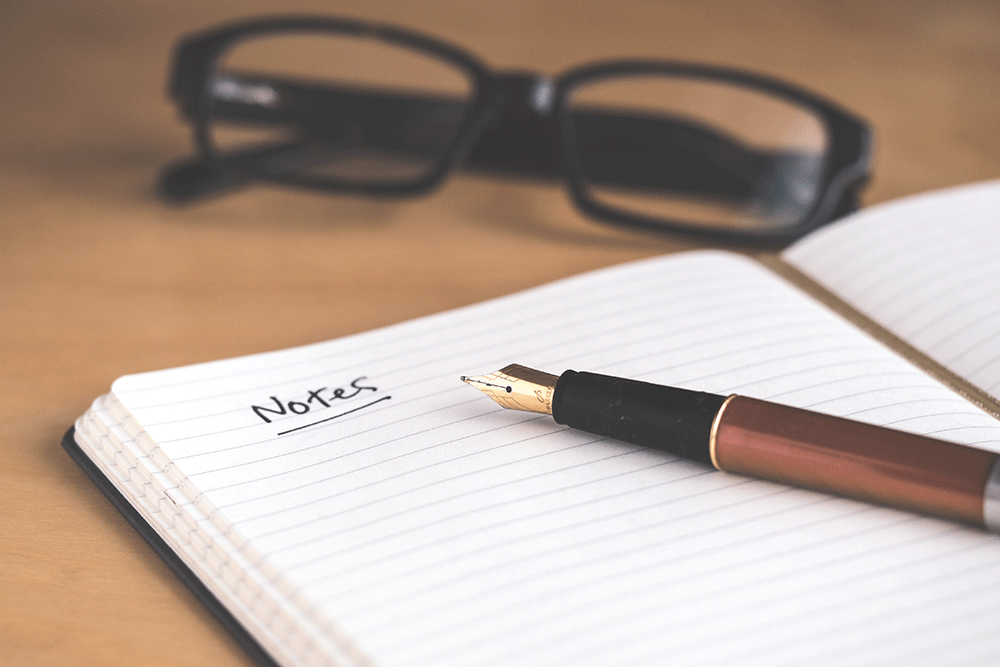 Conclusion and call to action
To conclude, reiterate! Repeat why you're interested in the role and why you're the perfect fit. Now's also when you need to sign off with a call to action – your goal is to be invited in for an interview, so what are you expecting? A phone call to schedule this, or an in-person interview? Phrases such as 'I look forward to meeting with you to further discuss my application', or 'I look forward to hearing from you to discuss my application further' are good ways to end your conclusion paragraph.
Finally, finish your cover letter following normal letter conventions in English:
If you know the person's name, sign off with 'Yours sincerely'.
If you don't know the person's name (Dear Hiring Manager, Dear Sir or Madam), sign off with 'Yours Faithfully'.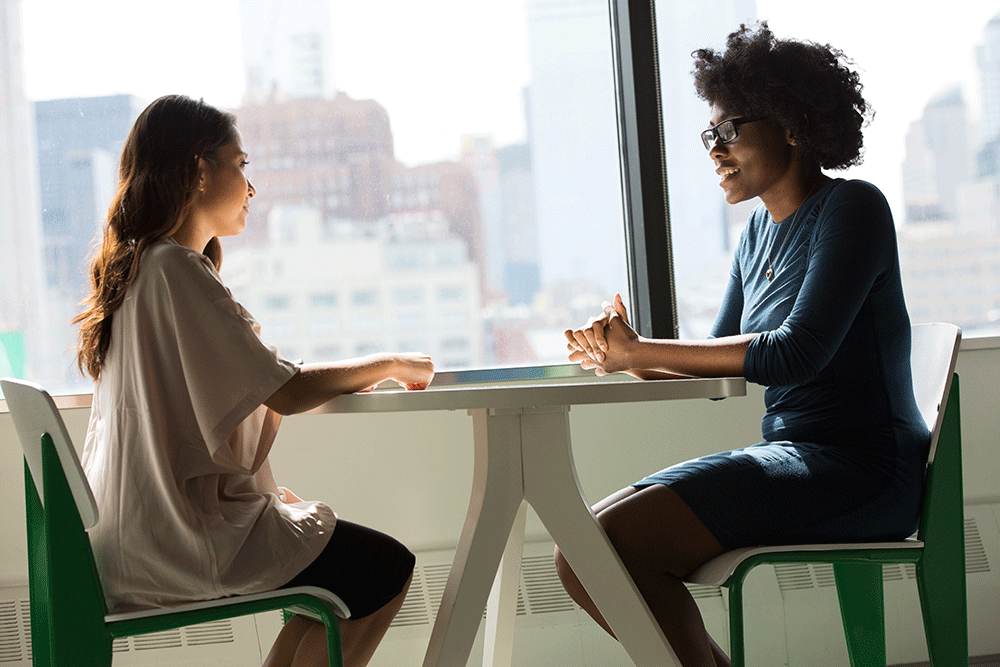 Tips to consider when writing the perfect cover letter
Don't just re-write your CV.
Keep it short – don't go over one page of A4 paper, even if you're writing digitally.
Look into how the company presents themselves, and try to mirror this language in your cover letter.
Avoid using 'I' too much, as it's about how you fit into the company, not you as an individual – 'I am', 'I have', and 'I believe' phrases should be kept to a minimum.
Read and re-read. Typos or mistakes don't make a good first impression, so get a friend or family member to read your cover letter if you can.
Avoid lists or bullets. Use specific situations and parts of your skillset to tell a story, and describe how you would best fit into the company. Adjectives such as 'innovative' and 'dynamic' mean nothing without a story behind them.
Writing the perfect cover letter can be time-consuming, but it certainly shows when you put in the time and effort, and your potential employer will be able to tell. Once you've practised with a couple, you'll find it much easier to tailor your cover letter, secure a meeting, and ace that interview!
Once you've polished up your cover letter skills, it'll be time to send out those applications! If you're looking for somewhere to start, our paid jobs in the Anglosphere are the perfect way to boost your CV, travel the world, and improve your English skills at the same time.