Are you a budding bilingual? A potential polyglot? Or just fascinated with languages? If the answer is 'yes' to any of these questions, a career where you get to use your linguistic skills on a daily basis sounds like it might just be the ticket! If you're not a language buff already, there are many reasons why you should be – career prospects by improving your CV being an especially motivating one. In today's competitive job market, extra skills can certainly make you stand out from the crowd. But where can languages really take you, career-wise? Let's take a look at how you can find a job that uses languages, to let your skills shine!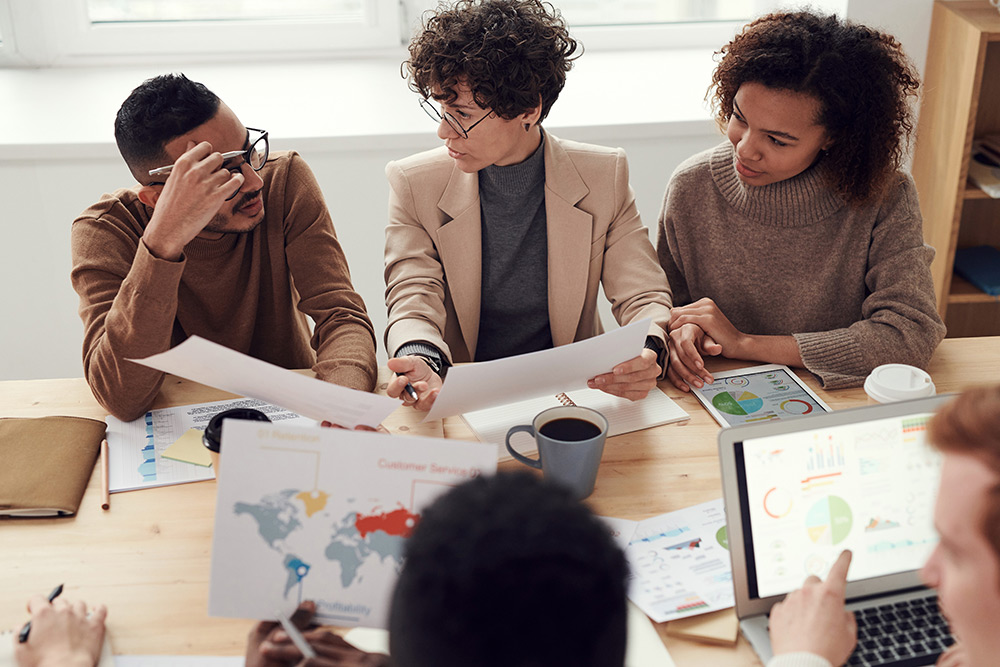 Language-based careers
1. Translation, interpretation, and language teaching
Let's start off with some of the more obvious language-related jobs. A career in any of these fields is a fantastic challenge for any linguist – the fast-paced world of interpretation and the versatile nature of translation mean no two days will ever be the same, and language teaching is an excellent way to truly put your skills to the test…by passing them on to others!
In these fields, a degree in your desired target language, a specialised course such as a Bachelor's in translation and interpreting, or a TESOL (teaching English to speakers of other languages) qualification or similar, are generally essential. Translation and interpretation require specialised skills which cannot just be learned from speaking the target language.
2. Writing and journalism
In today's world, journalism goes beyond borders – speaking another language will get you far when it comes to researching stories, speaking with interviewees, and contributing to media pieces across the world.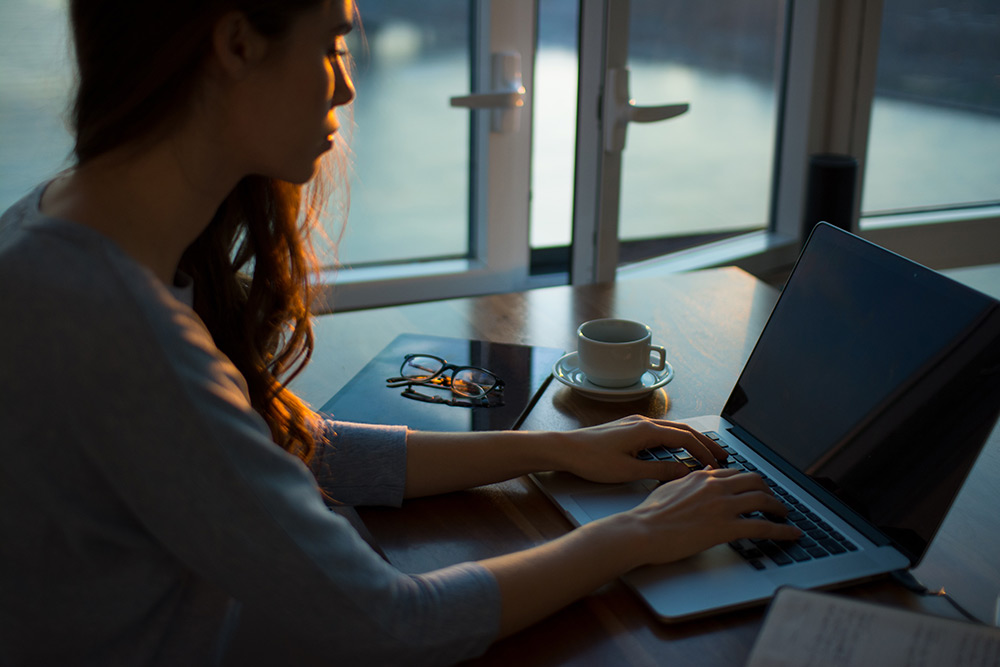 Journalists aren't the only ones who make use of their foreign language skills. Copywriters in international organisations may need to get the message across in more than one language. The books you read and love need someone to make them accessible when they're written in an entirely different language. Online material and blog posts need to attract readers from around the world, so who better to use than a multilingual writer for content creation?
Qualifications vary for writers, and while there are degrees in journalism, there are not so many to be found for aspiring copywriters and bloggers! A degree in journalism, marketing, or a language is often the first step you'll need to take towards a career in writing.
3. Diplomacy
If you're a people person, diplomacy could be the right career for you! Diplomacy entails influencing foreign governments and officials through negotiation, dialogue, and relationship building. Diplomats can make a big impact on international relations, and with many required to work overseas, it's a career where you'll be able to meet and liaise with different people from a variety of backgrounds and cultures.
Key skills for a diplomat include the ability to negotiate and communicate effectively, strong initiative, good judgement, flexibility, and (naturally) diplomacy. Speaking another language is not a requirement, but it is a huge plus, as you may be working away from your home country for a number of years.
What you need to become a diplomat varies from country to country, but a degree in a related topic, such as international relations, foreign policy, or political science, is a good place to start.
4. Tourism and hospitality
The international tourism industry experiences steady growth each year, and according to the UNWTO (World Tourism Organization), 2019 saw over 1.4 billion international tourist arrivals across the globe![1] Who better to practise a language with than happy holidaymakers?
The travel sector offers a wide variety of jobs, from hotel management to catering, where you'll develop your people skills and get to speak different languages with travellers from around the world!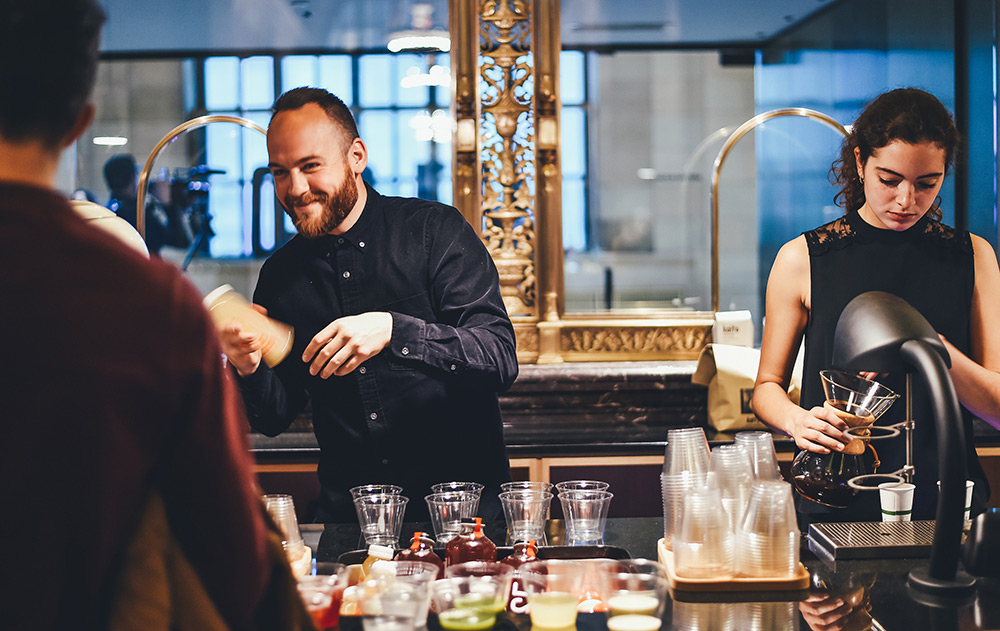 Qualifications vary depending on the career path – in some areas, degrees are optional, and many focus on training on-the-job. As long as you're a team player with excellent communications skills, you'll go far in hospitality!
5. Marketing
Launching a product in a new market is no mean feat, so marketing departments around the world are finding themselves increasingly in need of team members who can communicate across borders. With international trade growing in China, Latin America, and India, companies need individuals who have an insider view: an understanding of the local culture and language is a huge plus, and it can make the difference between a company's failure or success.
A degree in marketing, business, economics, or similar is usually the first step towards a career in the field. Look out for work experience in international companies, or take an internship course abroad to really accelerate your global marketing skills!
How to find a job that uses languages
There are so many different career paths to take that make use of languages, so how can you get started? First, make sure you're taking steps towards fluency in your preferred language! Take classes, study at home, experience full immersion on a language stay in a new country, or push your career to the next level by doing some work experience abroad!
Not all jobs that use languages require you to have full fluency, but it's a good idea to get an official language certificate in case it is ever required. Being certified can help your CV stand out, demonstrating your linguistic knowledge and achievements to any prospective employer.
Research the qualifications you'll need to have to climb up the career ladder, and the skills you'll need to progress. Many job skills are not just learned at university – they're gained out on the field, in practice! A study period abroad or a gap year are great ways to develop both the linguistic and soft skills you'll need in a working environment while also immersing yourself in a new country and culture. A language experience abroad can change your career, and your life!
If you've got the drive and determination it takes to find a job that uses languages, why not dive straight in? Check out our work experience programmes and gap year courses, where you'll learn more than language skills to take your career to the next level!