It's a common thought in the culinary world, that you should never trust a chef who doesn't taste their own creation. The logic behind it is pretty simple: if it's not good enough for the chef, then why should it be good enough for you? The answer: it probably isn't
We think that this logic applies just as much to your language school as it does to the food on your plate. That's why we started our Fam Trips.
Fam Trips are our way of "tasting" our destinations and programs, by sending some of our team to our destinations and enrolling with our partner schools to get the ESL student experience. This is partly to ensure their quality, but also so we can advise you which destination can best suit you and your goals.
In this article, we're going to be doing the latter and giving you a run-down of our team's latest Fam trip to London with our esteemed partner school: Kaplan London.
Why London?
Learning English in London means studying in the historical epicentre of the English-speaking world. Every street, building and monument oozes British culture and history and, with its huge metropolitan population, you'll find plenty of opportunities to meet new friends and practise your English.
For these reasons and many more, London is one of our most popular destinations to learn English, here is what our team had to say…
Key points that we found
There is still a tonne of things to do in London and the school organises activities impeccably
COVID restrictions are at an all-time low in the city, with COVID tests for travellers expected to be scrapped by February 11th!
Brexit did not impact our team's trip, but you will need to obtain your passport before you travel.
How was the school?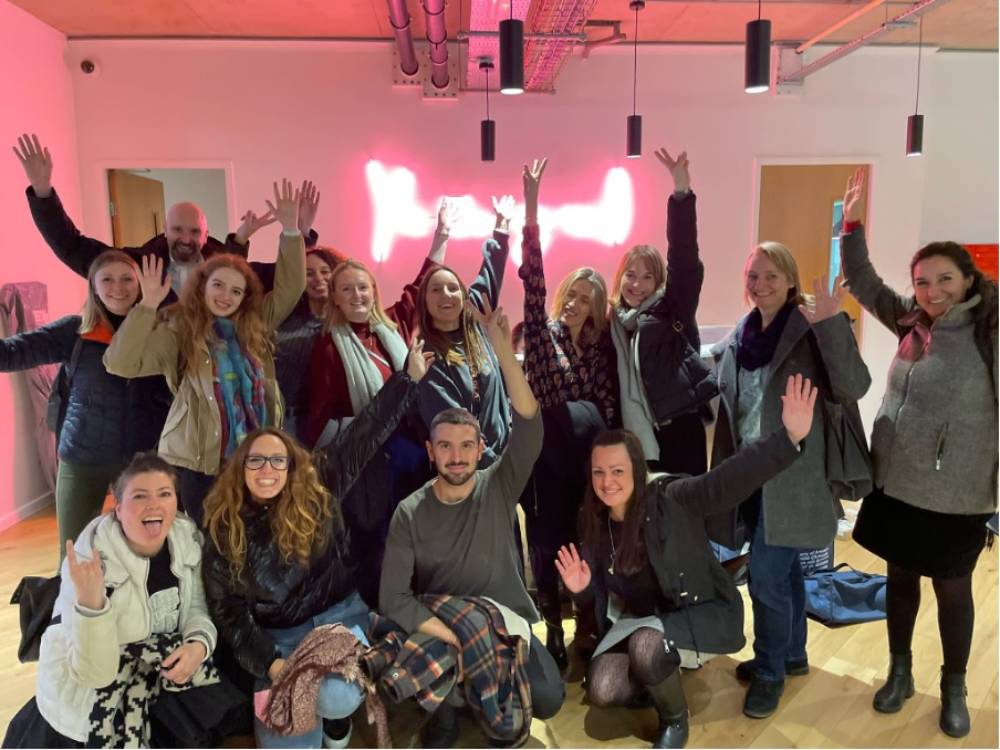 While everyone loves a fun trip filled with "Instagrammable" moments, the main reason that a language student would want to visit London is its many fantastic language schools. For this reason, our team made sure to get a feel of the typical structure and quality of teachers at the school. This is what they found:
I joined an IELTS lessons dedicated to C1 level and it was very interesting to get to see how it works and to see the interaction between the students and the teacher. The teacher was very nice, funny, he is really involved and he has a lot of experience.– Aurore
"I believe the teaching attitude and energy I saw in both London and Cambridge was awesome. While in London the teacher was so energetic and nice who connected with the young and shy students very well, in Cambridge was so supportive and protective. Different methods but both super great! It made me want to stay there for longer, I wish I could!" – Maria
Overall, our team found the lessons to be a great mix of engagement, fun and structured learning. All the students we spoke to were learning a lot and having a great time throughout!
What we thought of the city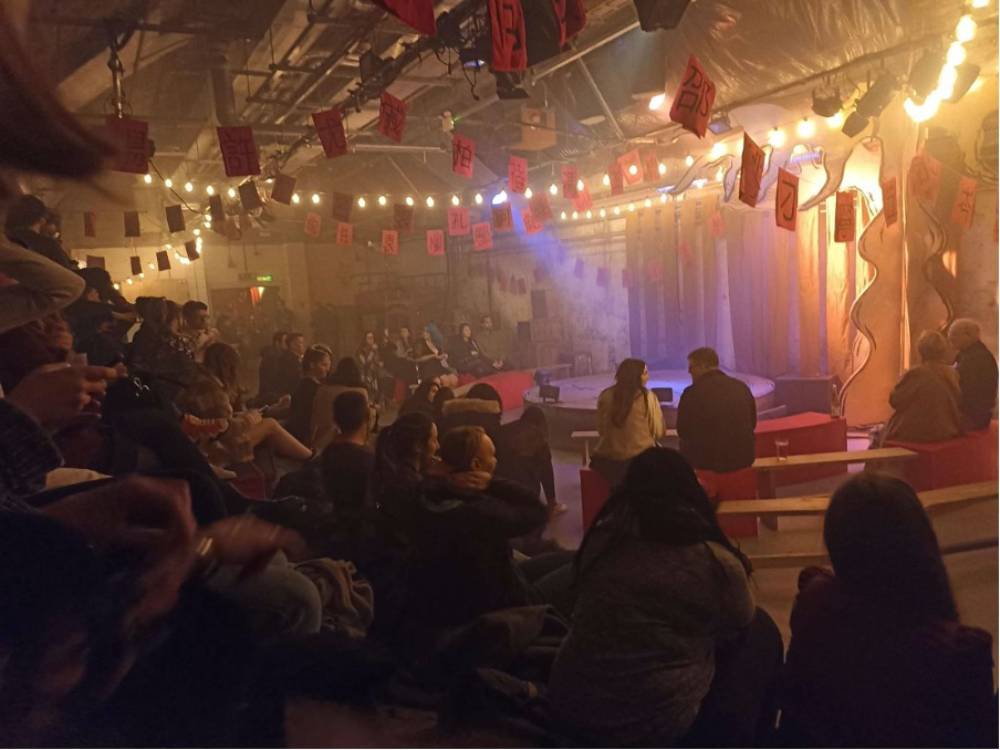 It's true that classroom quality and teaching methods are a cornerstone for any language student, but no one should visit London without experiencing the fun activities that the city has to offer!
With this in mind, we made sure our team experienced some of the cultural activities that are currently offered to our students. These can range from daytrips, cooking classes, sports, cinema trips, theatre trips and more. For our team, it was a daytime tour of the city, a visit to the pub and a dinnertime show. Here's what they had to say:
"Haydee and the rest of the team took great care of us and made sure that everything went smoothly, even when the strike of some tube lines forced us to change our plans for the last day. During the day we saw many interesting things and in the evenings we were entertained very well" – Thea
We did a free tour of the city; it was so nice to walk around and see London! We were even able to visit Cambridge which was an easy 1-hour train away"- Agustina
In the looming shadow of Big Ben and the London Eye, it's hard to find anything more impressive than your surroundings! But our team were particularly impressed with the organisation and adaptability of our partners at Kaplan London, who make sure that student activities are organised and designed to maximise student enjoyment, no matter what.
No one can predict exactly how any trip will end up, but we were glad to hear that our partners are vigilant and adaptable to change when planning out the activities.
Did COVID affect the experience?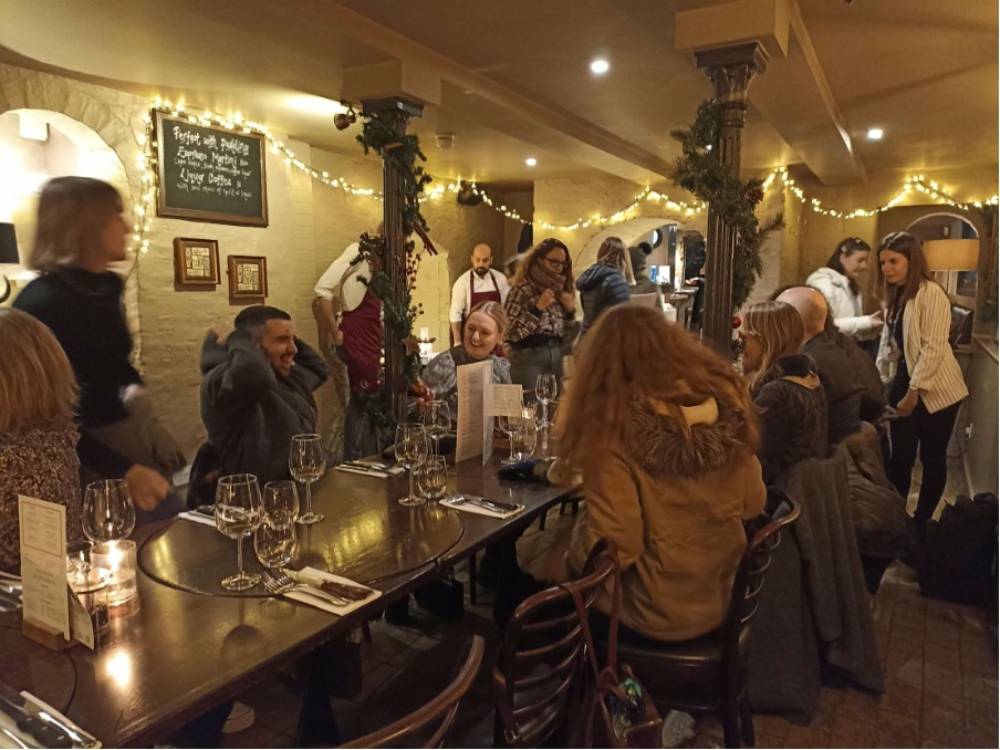 After 2020, when speaking about travel, there tends to be a very large, distracting elephant in the room, his name? COVID-19. Recently, many students have avoided jetting off to an international classroom for fears of visiting empty streets and closed establishments. While this may have been the case 2 years ago, how is the reality on the ground in 2022?
Here is how one of our team members described the current COVID procedure and its effect on her trip:
"I was not affected at all. Well, we had to take the test on day 2 but at that moment it was the lateral flow one and we just need to take it and upload a photo within the app, no isolation period or anything – super easy.- Maria
As it stands, at the time of writing (24th of January 2022), COVID-19 restrictions in London are at an all-time minimum. As per the travel regulations, fully vaccinated travellers will need to book a COVID test before arriving but once you have a negative test, you can live the London life exactly how you want to. (But make sure to check the latest government advice first!)
Furthermore, it seems that restrictions are relaxing even more since our team left! As the government has announced its plans to scrap mandatory COVID tests for travellers from February 11.
Has Brexit made travel more difficult?
"Not at all. Everything went super smooth showing the European passport. Actually, I was expecting to spend more time at the border because of Brexit but also because of Covid and it did not take us more than 10 minutes to go through everything, super easy!" – Maria
If COVID is the elephant in the room when talking about travelling to London in 2022, Brexit is the (slightly older) giraffe – it's different but equally large and equally distracting. So, what did our team have to say about it?
"Immigration, the only thing you have to do now is go through immigration and show your passport. So, we need to bring our passports now" – Agustina
As both of our team members who were asked this question were EU citizens, the only real difference that Brexit has brought is the need to bring your passport (as opposed to another form of ID) Once you have this, you're all set to travel to London!
Our Verdict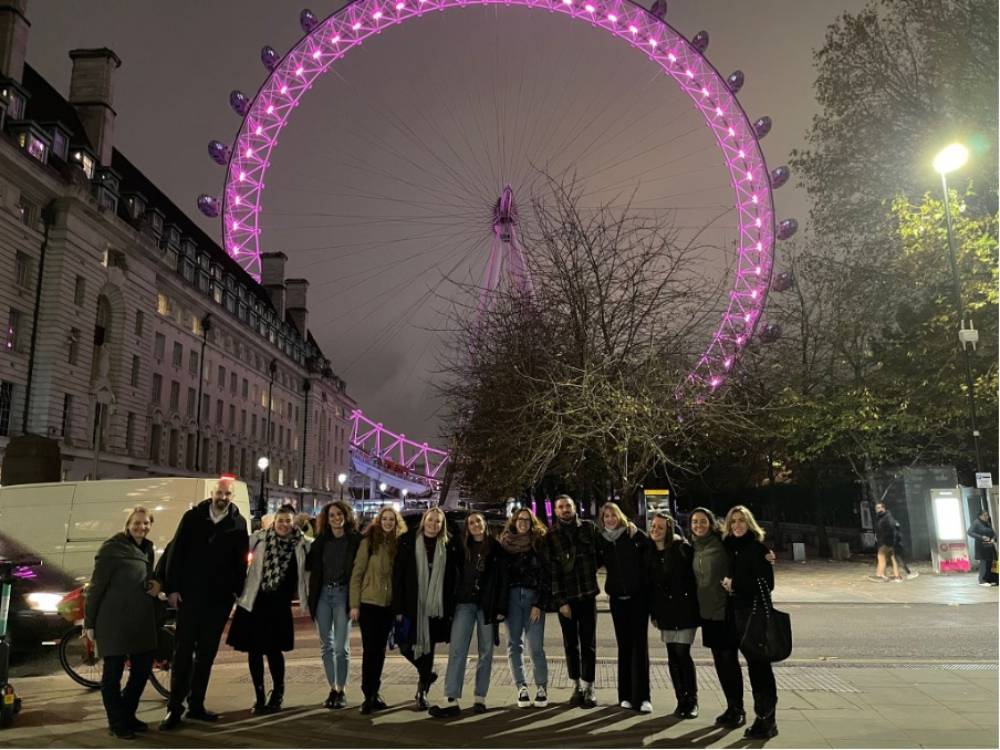 London has gone through a lot in the past few years. But as with every other crisis that has befallen it, the city has masterfully bounced back and has regained its position as one of the very best destinations to study English in the world. Now that we've scouted ahead and found gold, why not look into our English programs in London and discover it for yourself? Start your adventure today