Montreal is a mecca for students. Its festivals galore, colourful food trucks, hipster cafés, gorgeous parks and even beaches are just a few of the stellar things to do in Montreal! Check out our list, put together with help from our friend Elisa from the EC Montreal Language School.
1. Take in the view from Mont-Royal
Every city has its own iconic park, and for Montreal, it's Mont-Royal. Students flock to this green oasis in the centre of the city, designed by the same landscape artist who did Central Park. Hike up to the Chalet du Mont-Royal, which hosts free art exhibitions, with a massive terrace and views that will take your breath away.
2. Try Canada's famous poutine
 Canada's national dish, poutine, is a gloriously greasy combo of fries and cheese curds topped with gravy. You can't leave Montreal without trying one of La Banquise's 30 versions! This colourful, classic restaurant opened its doors in 1968 and is open 24 hours a day. If you're seriously hungry, head to Le Gras Dur, where on Wednesdays from 5-11 p.m. you can stuff yourself silly with unlimited poutine for $20.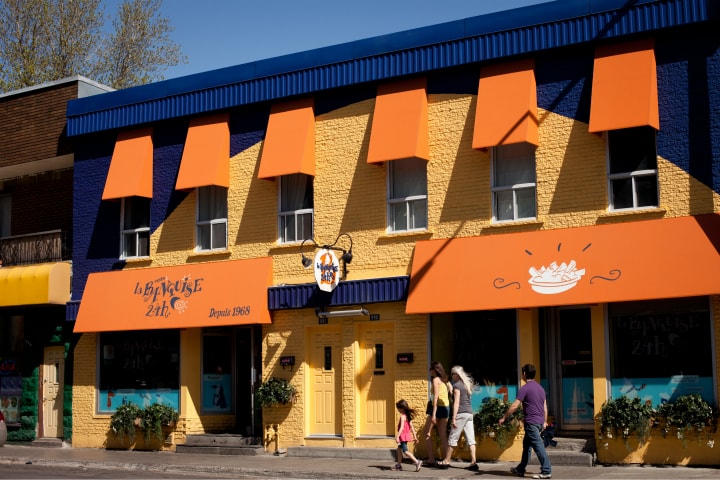 3. Cycle or kayak along the Lachine Canal
Work off those extra poutine pounds by getting active along the lovely Lachine Canal. Rent a bicycle from Ma Bicyclette for just $10 an hour or a kayak from H2O Adventures for $20 an hour. When you're finished, you can pick up some picnic supplies from Atwater Market to enjoy canal-side, or grab a cocktail in the boat bar, Canal Lounge, and enjoy the view.
4. Check out Montreal's coffee culture
 It's no secret that the Montreal boasts awesome cafés slinging caffeinated drinks to get you through your study hours. The Italian Café Olimpico allegedly serves up the best espresso in town, or try Crew Collective & Café, which feels more cathedral than coffee bar. No Instagram filter required!
5. Hit the beach
For less than the price of a cup of coffee, you can access the Clocktower Beach, sink your toes into the sand and imagine you're in a tropical paradise. With beach umbrellas, deck chairs and a mist machine to keep cool, you'll love kicking back at this city beach with your new friends.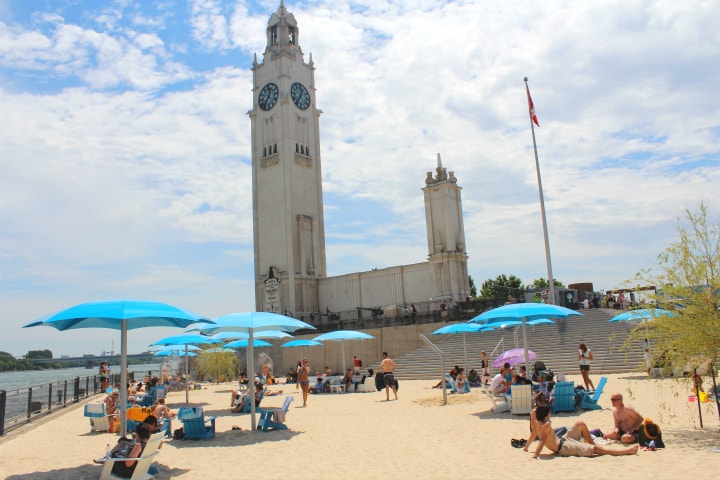 6. Attend Tam-Tams!
 Want to stump a Montrealer? Ask them to define Tam-Tams. Taking its name from the drum circles it hosts, this party in Mont-Royal Park is part music fest, artisan market and communal picnic. So, on Sundays from May through September, there's always something to do!
7. Food truck Fridays
Who doesn't love food trucks? Montreal's First Fridays (May through October) take place on the edge of the Olympic Park from 4-11 p.m. Bring your appetite for the best of Montreal's local goodies plus international fare, all with a relaxed vibe, DJ's and summer sun!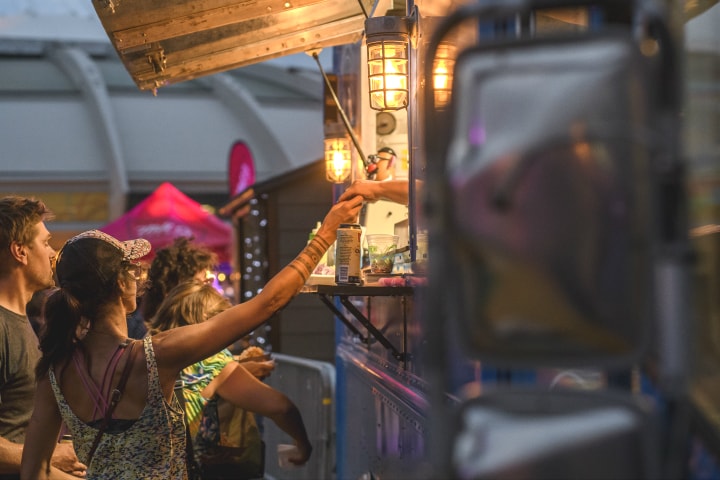 8. Ice skate in the Atrium 
One of the classic things to do in Montreal is to lace up your skates and hit the ice. Head to the Atrium shopping centre and food court, complete with a giant ice rink, right in downtown Montreal. Even if you need to rent skates, a locker and helmet (optional), your grand total will still be under $20!
9. Chow down in Chinatown
Montreal's little Chinatown is the perfect place for students to score cheap eats. At Kalbi Korean BBQ, you can go in for all-you-can eat Korean barbecue or sushi, while at Jardin de Jade Poon Kai, the all-you-can-eat buffet includes traditional Chinese fare alongside western dishes. At the Little Sheep Mongolian Hot Pot, cook your own (unlimited) food in your pot of hot broth. Don't miss the emblematic Chinatown gates at the intersection of the Saint-Laurent and René-Lévesque boulevards!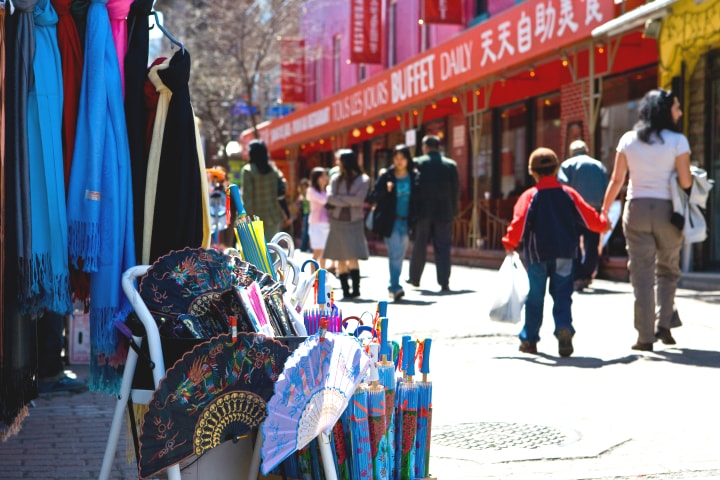 10. Soak up the beauty in the Botanical Garden
Waterfalls, lakes dotted with water lilies, Chinese pagodas, butterflies, a greenhouse full of cacti, a rose garden and a hothouse tropical rainforest are only a few of the treasures awaiting you at the Montreal Botanical Garden. Don't forget your student card for a discount!
Now that you're contemplating all the amazing things to do in Montreal, let us know your favourite (or suggest something else!) in the comments below. 😉