If you're interested in studying abroad in Korea, Seoul is probably the first (and often, only) destination that you've thought of. No one can blame you – Seoul offers an awesome mix of old and new, amazing nightlife, quirky restaurants and food markets that sell all kind of Korean foods, and some of the largest shopping centres in the country.
However, crowds, lights and noise may not be everyone's cup of tea. Luckily, South Korea is such a diverse nation, it has plenty of options for Korean language students. For instance, if you want to be closer to nature, feel the sea breeze, mingle with locals, and learn about the more cultural aspects of South Korea, then Busan is where you should study Korean language.
Located in the southern regions, Busan is a coastal gem boasting a number of beaches, hot springs, temples and shrines, local seafood dishes, and quaint, off-the-beaten-path villages. In fact, the city is becoming increasingly popular among Koreans and foreigners alike. Here are 5 reasons that may explain why:
Summer & sea vibes
Busan is, of course, all about the beach and has a resort-like feel, with star locations like Haeundae, Gujora, Songjeong, and Gwanggalli shining the brightest.
What's more, Busan also has the busiest port in Korea, ranking 5th in the busiest ports in the world.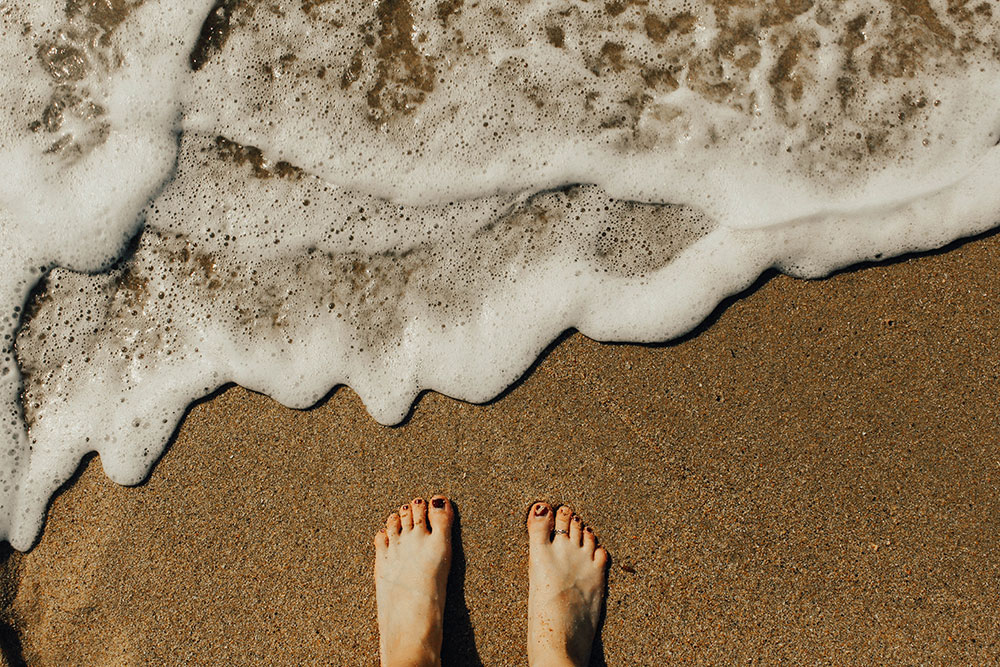 A festival at every turn
With vibrant beaches and an excellent infrastructure built around them, this bustling metropolis puts on music, dance, culture, and art shows all-year-round. It's hard not to join in, because not a month goes by without Busan holding at least one national festival! The Busan Sea Festival, Haeundae Sand Festival, and Holi Hai — a grand Hindu celebration— are definitely our favourites.
The oldest hot springs in the country
The Dongnae Oncheon Hot Springs are historically credited as being the most popular amongst the Silla Dynasty elite. Legend has it that an ageing man with aching legs came upon an injured bird bathing in the Oncheon Springs. When the bird finished its bath, it flew away with its health restored. The old man then decided to do the same and, as with the bird, his sore legs were healed after bathing in the waters. Aside from its miraculous healing properties, the spring water is also ideal for treating skin conditions.
It's pretty close to Japan
Busan boasts a unique location: its closest Japanese neighbor – Tsushima Island – is under 30 miles away. Fukuoka, on the other hand, is about 110 miles away. Funnily enough, Seoul, although fairly easily reached from Busan, is almost twice that distance! This can only mean one thing – international travel is ON if you study Korean in Busan!
Busan's locals converted its slum into a tourist attraction
While other cities may have hid their slums from public view, the people of Busan turned theirs into art! On the hillside of the Saha district, this village offers an explosion of colours, arts and a lively atmosphere – locals have painted many of the buildings with murals, interactive exhibits are displayed in narrow streets, and quirky little galleries have been set up in more spacious areas.
As is often the case with smaller cities as opposed to capitals, Busan will offer you an authentic cultural experience, allowing you to enjoy many aspects of the Korean way of life. Get ready for non-stop karaoke sessions and an extraordinary amount of side dishes (you'll get this once you've had your first Korean barbeque). You may not join the new K-Pop sensation while you study in Korea, but you'll definitely get back home with a few hits in your head after your amazing language course abroad!