If you've started learning Korean, at some point, you're going to get the itch to travel to Korea itself. Whether it's to improve your language skills or to use the ones you already have –– travelling to Korea is the natural next step for anyone learning the language. But where should you start?
Korea is full of incredible cities just waiting to be explored –– here are five of our favourites for you to learn Korean!
1. Busan: the best city to study Korean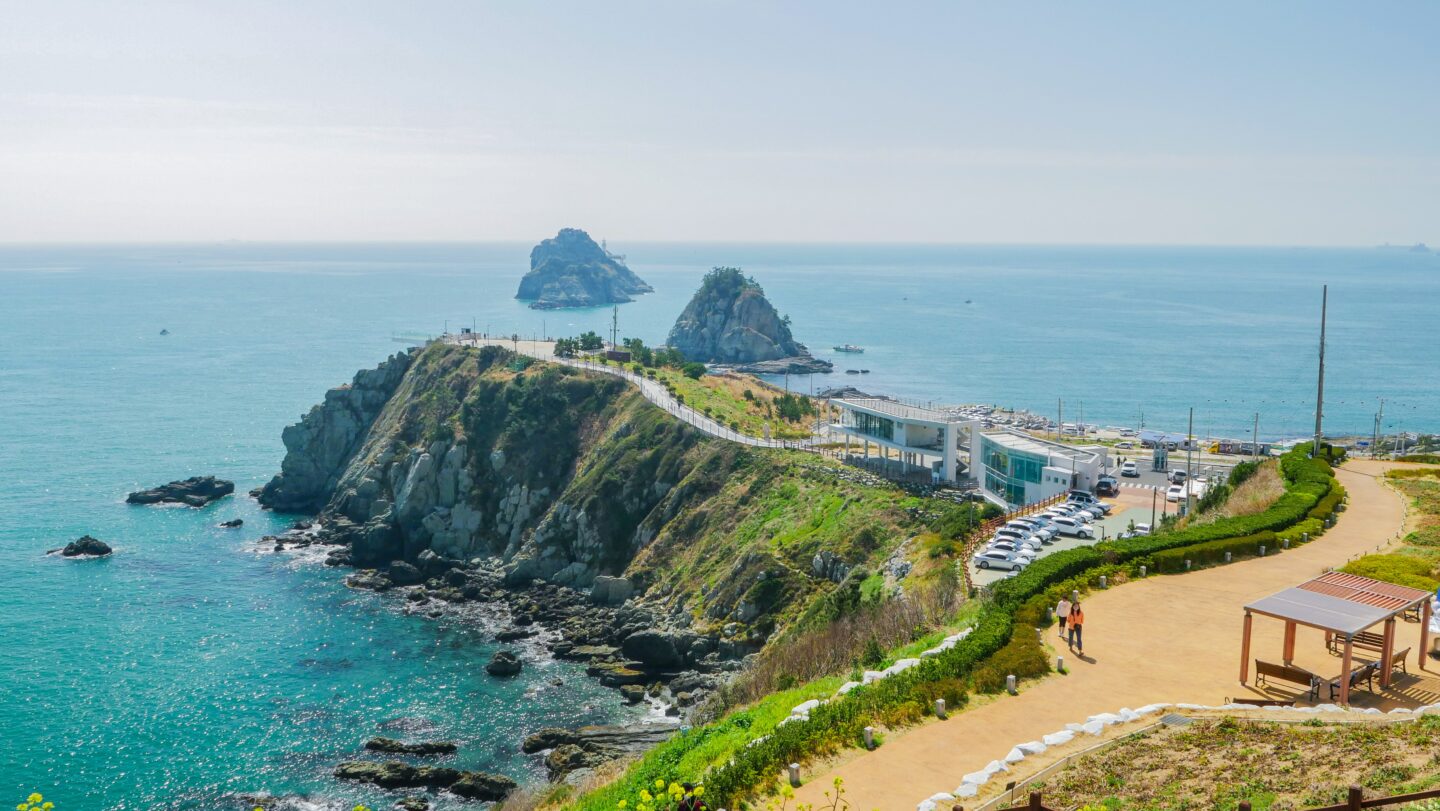 While Busan may not be the capital of Korea (we'll get to that!), it offers such a unique blend of everything the country has to offer that it very well may be the best city to study Korean!
Busan is the coastal gem of the south –– in summer, you can expect some of the warmest waters that Korea has to offer, fresh and cheap seafood, and sunshine that could rival a tropical resort! And, speaking of resorts –– Busan has one right on its doorstep! Jeju island offers crystal clear water, miles of white sand beaches, and an even warmer temperature, all just a relatively short ferry ride away from the city.
Not much of a beach person? Not a problem! A lot of the magic of Busan also comes from the city itself, with a cityscape so strikingly beautiful and colourful that it has been nicknamed the "Santorini of Korea". The city also includes plenty of artistic spaces, excellent nightlife, and plenty of opportunities to practise your Korean. Busan also boasts a thriving food scene, with vast and fragrant markets offering both traditional Korean treats and regional specialities.
Travel to Busan to get an authentic view of Korean culture surrounded by natural beauty.
2. Seoul: the vibrant neon capital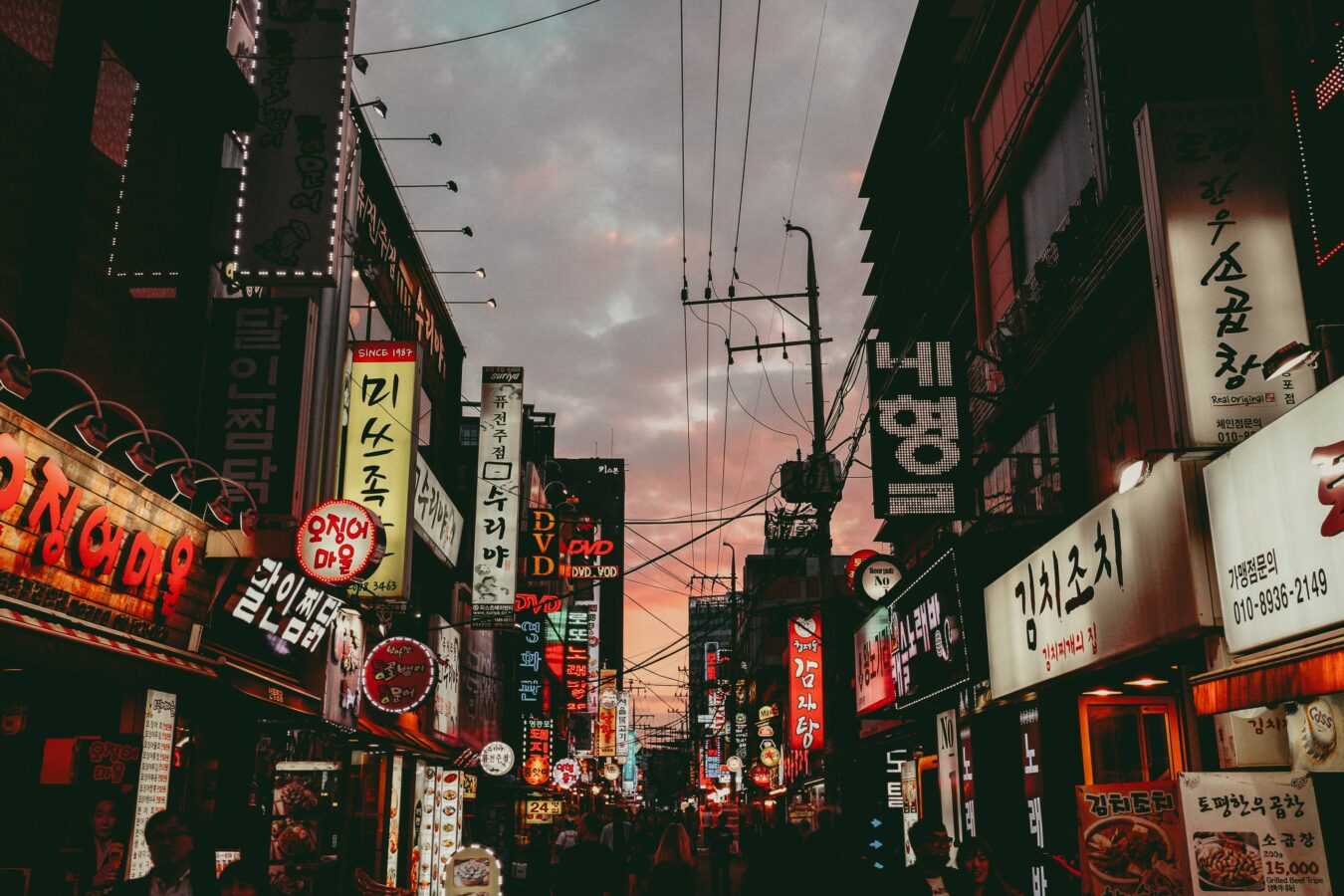 No list of the best Korean cities would be complete without the country's capital: Seoul. Seoul is the embodiment of an East Asian "Megacity" –– with an impressive cityscape of towering skyscrapers, glowing neon lights on every corner, and innovative technology that will make you feel like you're living in the future.
Aside from its modern side, the city also has done a wonderful job of preserving its historical roots, with many of its traditional palaces and architecture remaining preserved and serving as popular tourist attractions. When you're in Seoul, you can stroll through trendy, modern neighbourhoods like Gangnam or Hongdae before taking a short trip to the 14th-century Gyeongbokgung Palace and UNESCO World Heritage-listed Changdeokgung Palace –– without even leaving the city!
As an international city, Seoul is also particularly comfortable for beginner learners because, while you'll have plenty of opportunities to practise in Korea, you'll also find plenty of people who speak English to help you out!
3. Daegu: The traditional Korean student city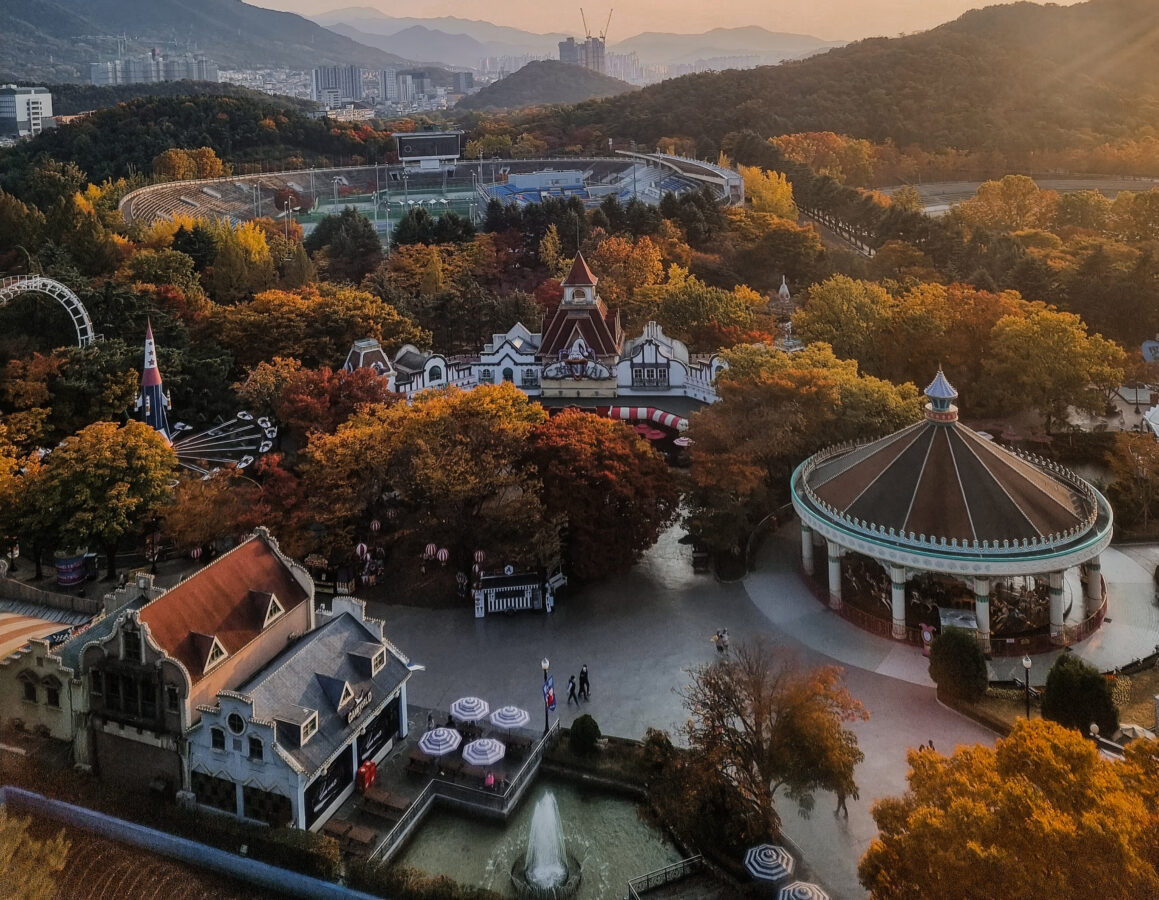 Daegu is home to nine excellent universities, as such, the city has a large population of both local and international students. Daegu also has the perfect mix of nature and modern culture –– with glorious green parks and the shimmering Suseong Lake overlooked by towering  skyscrapers. 
While Seoul is a lively metropolis and Busan is an artsy beachside gem, the best way to describe Daegu is "quirky". With a younger population, mixed with fascinating local traditions and festivals. If you choose to study in Daegu, you can get the best cup of coffee in Korea, listen to some classic tracks at the retro music cafe, and take part in some of the city's unique festivals including the annual chicken and beer festival and a body painting festival.
4. Incheon: The international trading hub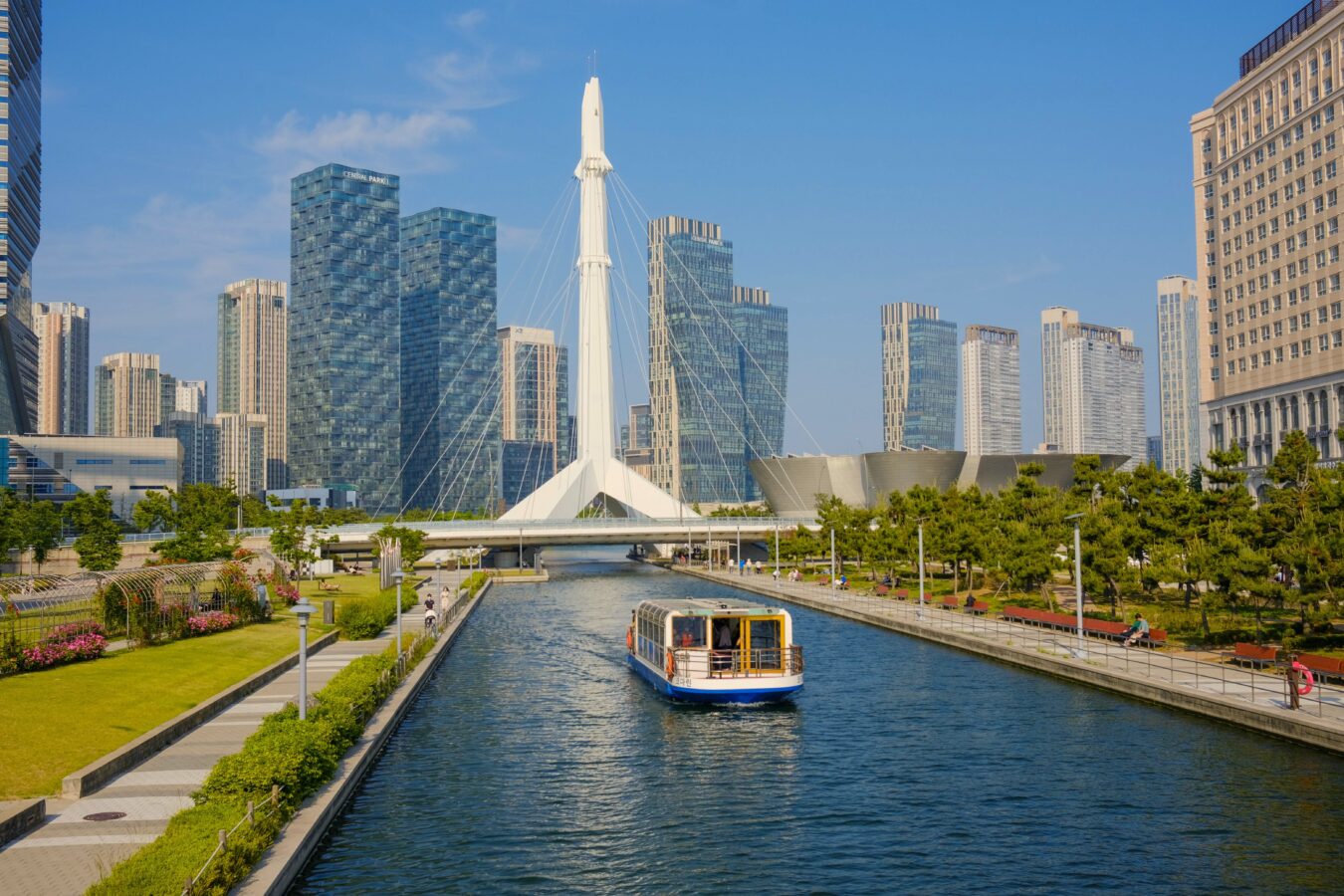 Incheon is probably most well known for its futuristic airport (one of the best airports in the world by the way!), but the city has so much more to offer than that.
The city is located directly on the coast, offering stunning night views as the colourful neon lights of the skyscrapers bounce off the sea. This proximity to the sea also means that you'll be spoiled for choice for fresh seafood, alongside a portion of the world-famous local speciality: Jjajangmyeon (black bean noodles)
Incheon's position as a port city has given it a vibrant international environment. Make sure to check out the Sinpo International Market, one of the most famous markets in Korea, offering amazing food and products from both Korea and abroad. Navigating this unique environment will give you the perfect chance to practise your Korean!
Lastly, Incheon's importance as an airport means that the area is well-connected with transport links, so just because you stay in Incheon doesn't mean you have to stay in Incheon! Seoul is just an hour and a half away, so determined students can still study in the capital while commuting from this fascinating port city!
5. Ulsan: Where nature and industry meet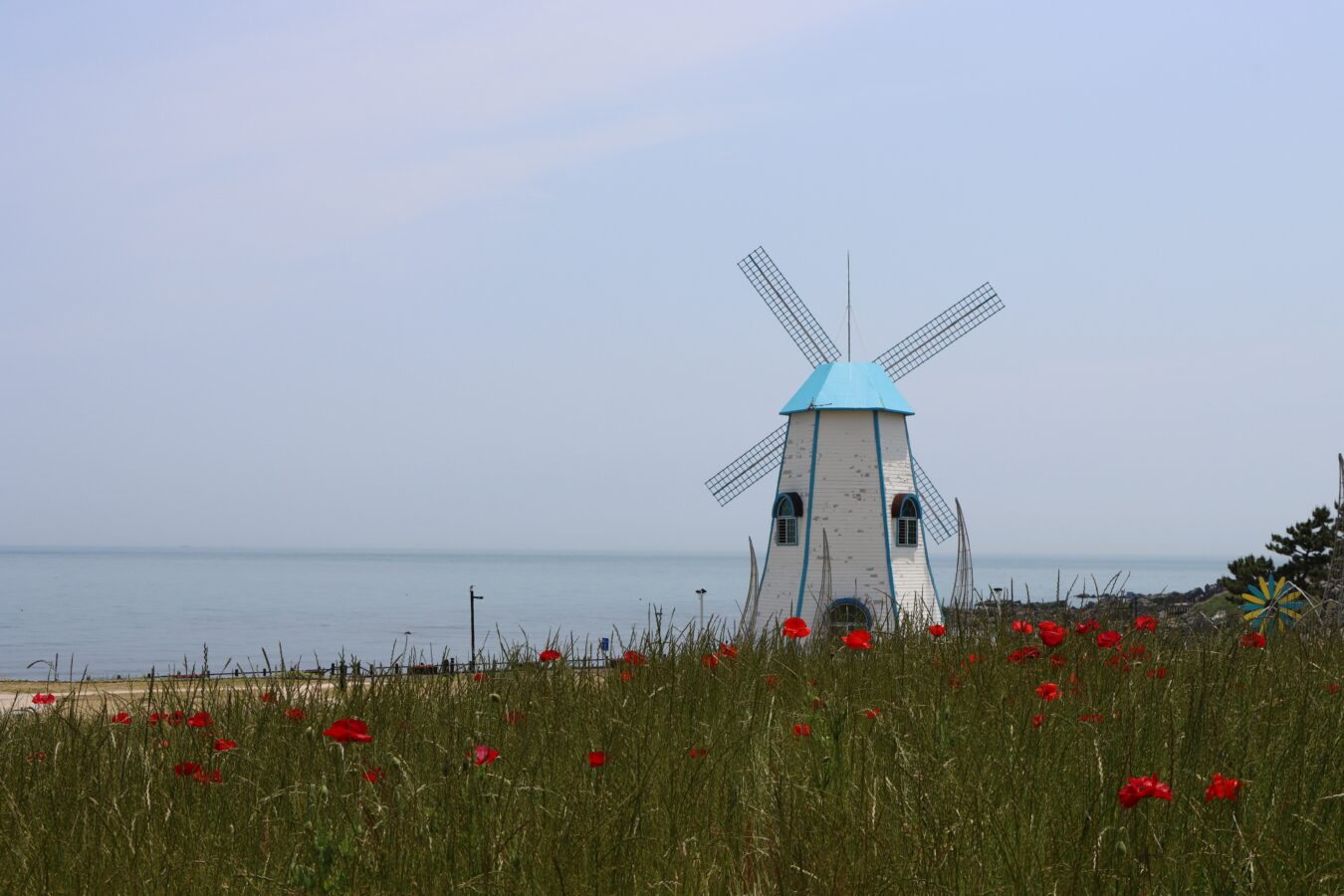 For students looking to be surrounded by nature, off the beaten track; Ulsan is a great option! The city enjoys a privileged location, nestled between the Yeongnam Alps and the sea –– giving you some great options for a nature-filled weekend –– no matter whether you prefer hiking or swimming. What's more, you don't even need to leave the city to enjoy the great outdoors! Ulsan hosts a variety of refreshing parks, including the largest urban park in Korea, all of which are open for you to explore after your language class.
Despite not being quite as well-known as the other members of this list, Ulsan is one of the largest and richest cities in Korea while maintaining a relatively affordable cost of living. During your time in the city, you can take advantage of the wide range of cheap shopping and practise your Korean in the local outlets.
While Ulsan is not known for its Korean language schools, it is just one hour from Busan by public transport, so you can get the best of Busan's world-class language schools, while living in this underrated gem!