How much longer can Lyon remain France's hidden gem? In the Rhône-Alpes region, the days are warm, the evenings are long and the relaxed pace of life is addictive.
It's rapidly becoming one of our most popular destinations for a French course and there are many things to savour in and around the city.
Here is a selection for less than €20.
Visit the bouchons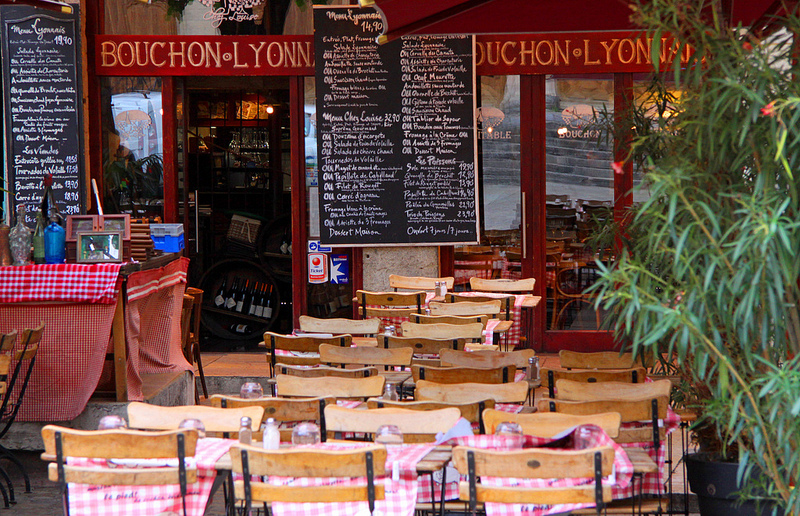 Photo: Guillaume Baviere
In the food capital of the world's most famous culinary nation, no visit is complete without exploring the bouchons. These little local restaurants originally served the silk workers passing through the city in the seventeenth and eighteenth centuries and are currently enjoying a renaissance.
Some popular local dishes include les quenelles – a kind of fishy dumpling – and le tablier du sapeur – a traditional Lyonnaise meat dish.
You will get the best value for your €20 at lunchtimes, when most offer special lunch menus, but you may need a nap by the Rhône afterwards!
Ask in the school for the staff's favourite bouchons… but don't be afraid to explore by yourself!
The museums
You can enjoy a whole range of museums in Lyon for well under €20. Some of our favourites include:
Musée des Beaux-Arts with an extraordinary collection of fine arts (mba-lyon.fr)
Musée Miniatures & Cinéma with a miniaturised version of Lyon and plenty about cinema'scenery, special effects and strange creatures (museeminiatureetcinema.fr)
Institut Lumière is dedicated to the birth of cinema and to the other creations of the Lumiere brother. (institut-lumiere.org)
For €21 you can pick up a Lyon City Card (lyon-france.com) and get access to all of the museums for a day, as well as river cruises and public transport. Yes, it's slightly over the €20 budget, but with some creative accounting you could divide the cost by all of the different activities and call it €2 per activity.
Wine tasting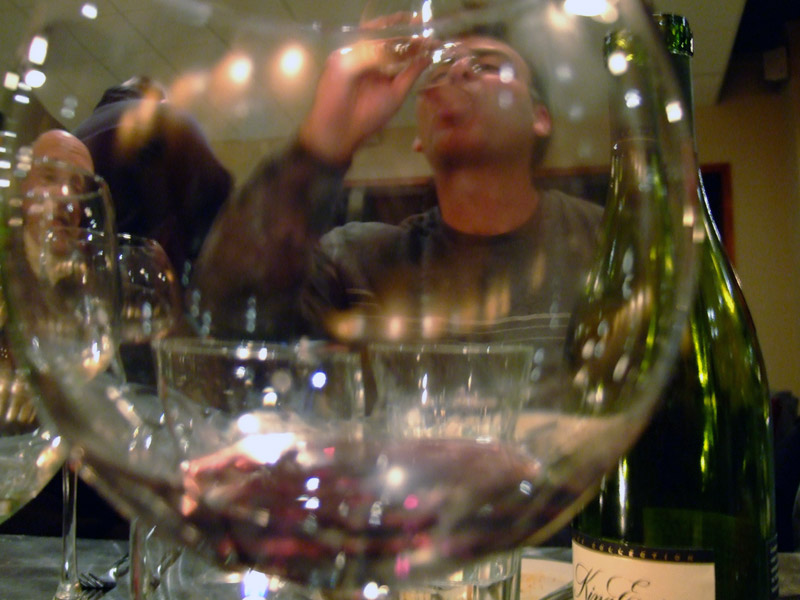 Photo: John Norton
Prepare to stretch your French vocabulary in a whole new direction with a wine tasting event. Lyon is nestled between the Beaujolais and Côtes du Rhône wine regions, so you can go into the tasting event with high expectations!
€5 per glass. Ask at ESL's Lyon school for more information.
Rent a bike and cycle along the rivers
The Vélo'v public bike system has 4,000 bikes available at 340 stations. Short-term tickets can be purchased with a credit card at bicycle stations and are valid for one day or one week.
The first half hour is free (the first hour if you buy the Lyon City Card), after which 30 minutes costs €1, rising to €2 after the first hour. But the beauty of the bikes is that you can drop them off at a docking station with no fuss.  (velov.grandlyon.com)
Make your own beer
If you are in town for three weeks or more, this is a great way to get into the gastronomic spirit of Lyon. At ESL's Lyon school, you can brew 10 litres of your own beer. You need at least four people to make this happen for less than €20 each, but the results are well worth it. Time to start thinking of a name for your personal ale! Costs €70 between 4.
Climb to Fourvière (or take the funicular)

Photo: Ana Rey
Just west of the old part of the town, rising steeply from the river Saône, Fourvière is probably the best place to get a view of Lyon. The iconic Basilica Notre-Dame sits on top of the hill, with a golden statue of Mary overlooking the town. If you don't fancy the walk, a funicular is available for the standard price of a bus ticket.
The opera
You can get tickets for the famous Lyon Opera starting at €13 throughout the year, but perhaps the best way to enjoy a performance is during the free evening concerts during the summer months, where all you have to pay for is a drink.  There are free lunchtime concerts to enjoy too. (opera-lyon.com)
Learn to cook French cuisine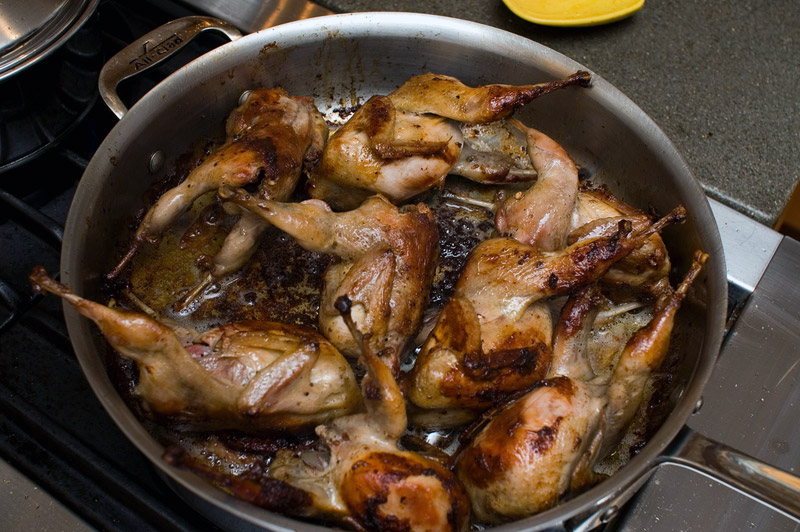 Photo: Stewart Butterfield
With all of the delicious food to enjoy in Lyon, you may be curious about making your own. Help is at hand. At the local Atelier des Chefs, you can take a 30 minute long cooking course "formule en-cas" for €17. They provide everything including ingredients, you eat in-situ.
Azur Afghan
If you want something a little less rich to complement all of the traditional Lyonnaise cuisine, Azur Afghan (6 rue Villeneuve, 4e) offers delicious Afghan food at excellent prices and is popular with our staff in Lyon.
Catch a gig at the Auditorium
Concerts at the Auditorium are rarely over €20 and are usually cheaper for people under 26.  Sometimes they are free. (auditorium-lyon.com)
Fête des Lumières

Photo: Fulvio
There are a huge number of small festivals on the cultural calendar in Lyon, but perhaps the most famous is the Fête des Lumières, which lasts for four days around 8th December each year. Traditionally, every house in the city burns candles on their windowsills to create a spectacular effect. Nowadays, much of the city is bathed in bright, colourful lights, including large buildings and sculptures (pictured).
The festival started as a way of giving thanks to the Virgin Mary for sparing Lyon from cholera (hence the golden statue of her at Fourvière), but now it is as much a celebration of the beauty of light.
If you intend to visit Lyon around the time of the festival, book your accommodation well in advance.
That is a gourmet selection of things to see, do and eat in the food capital of France. Did we miss any? Give us your own suggestions in the comments.
Thanks to Veronique Gousseau for her help.