Fire up your smartphone and open up your app store! Just because you're a solo traveller doesn't mean you have to be lonely on your trip. If you're looking for some good company with likeminded travellers, you're in luck. There are all sorts of options you can download with the touch of a button to connect with other solo travellers or locals. So, sit back, relax and start downloading the best apps to meet people while travelling!
 1. Backpackr
This is a great way to meet people online before you leave on your trip who are travelling to the same destination as you. Post your travel dates and see who pops up! You'll also get notifications when someone new arrives, so you can organise get-togethers either one-on-one or in a group. There's also a great forum called "The Common Room" where you can ask travel questions, make plans for big events and just chat with the other people using the platform. Finally, we love Backpackr's virtual passport stamps!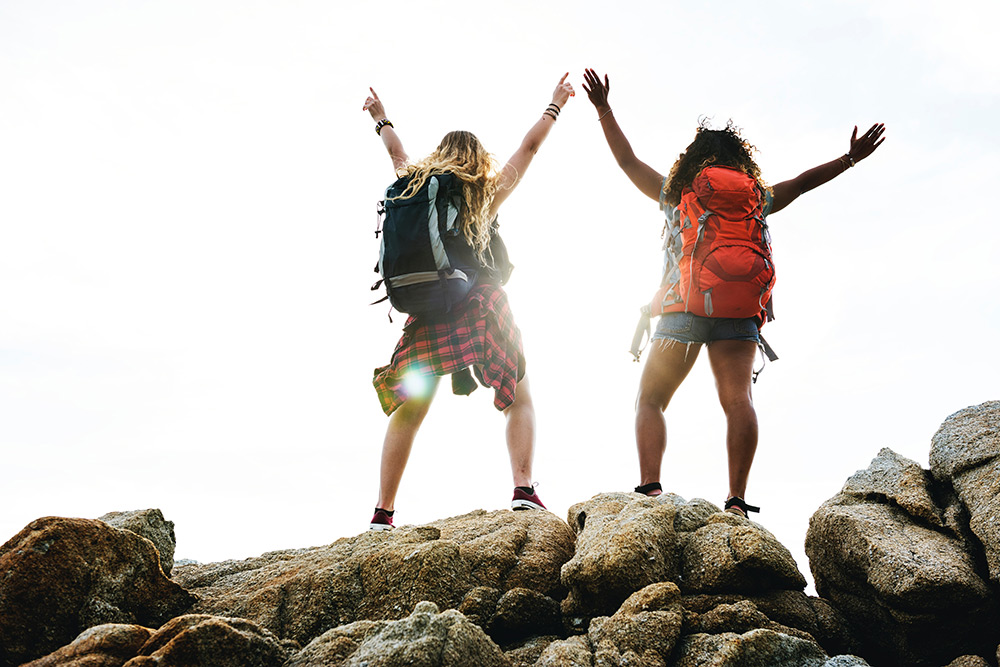 2. Nearify
Imagine a full social events calendar in one app – that's Nearify! A quick search of "London" turned up events like a chocolate tasting, an LGBT comedy show, a Latin dance class at a salsa club and a wine walk at a vineyard in the countryside just outside the city. Events are organised by date, so you can find something to do today with a group of people just as psyched as you!
3. Eatwith
What brings people together better than food? The idea behind Eatwith is to match travellers with local hosts for a cooking class, food tour or a meal. In Athens, for example, some of the Greek foodie events include a food walking tour of the city, a Greek Christmas dinner, a wine bar crawl and a vegetarian Greek dinner with views of the Acropolis. Meet up and eat up!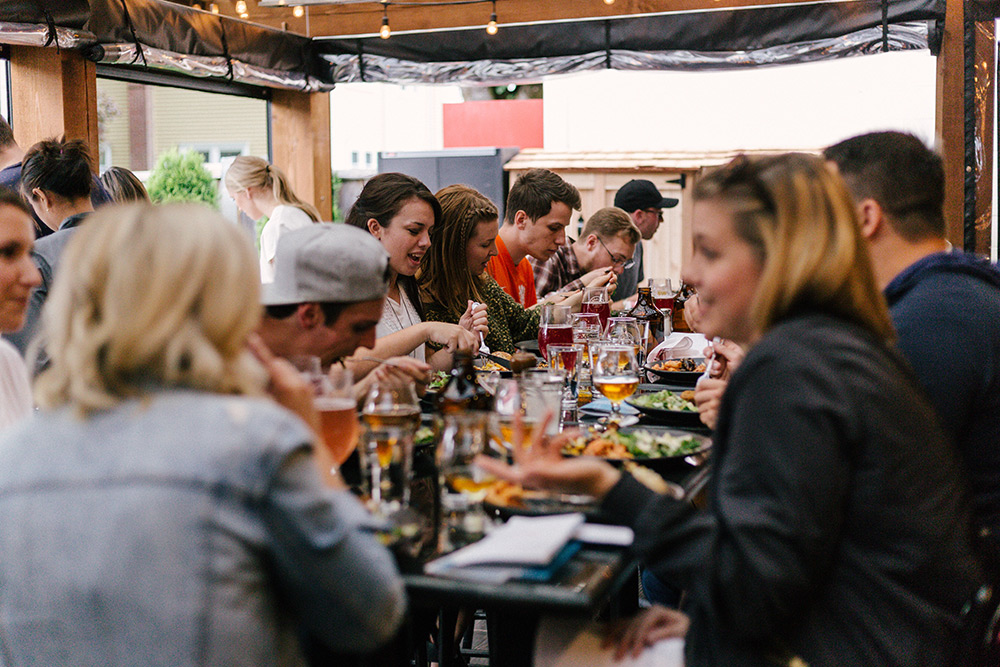 4. Partywith
As you probably guessed from the name, one of the best apps for meeting people while travelling connects people who are looking to party. You'll meet hosts known as "Super Locals" who can take you out to the city's best clubs for a night of dancing to EDM, to the best craft beer bars in town, to improv comedy shows… and the list goes on! If you love nightlife, this is the app for you.
5. Couchsurfing
This one is a classic! Founded in 2004, this app allows you to host and search for accommodation with other travellers, totally for free. Beyond finding a free couch to crash on, Couchsurfing communities across the globe organise events, so even if you're not comfortable hosting or staying with a stranger, you can meet up with some cool people at a local bar and maybe warm up to the idea a bit more.
6. Worldpackers
This innovative app matches travellers with jobs they can do in exchange for accommodation. You'll find work at places like hostels, charitable organisations, schools and farms. Chat with your hosts, meet fellow travellers and earn money so you can travel longer!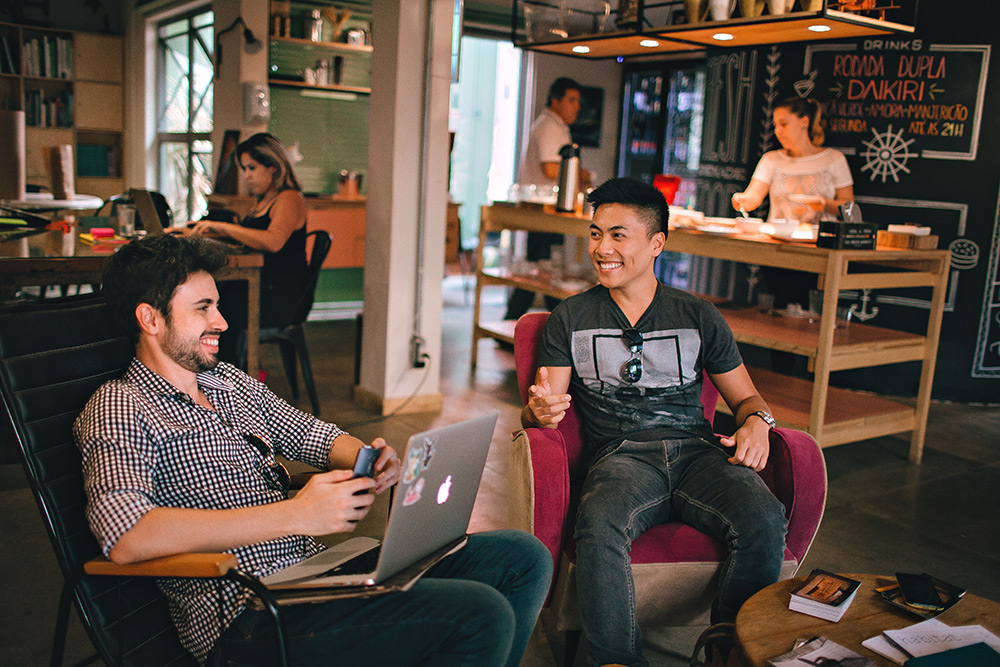 7. Withlocals
If you're trying to stay away from the typical tourist top ten in your destination, Withlocals is a great option. It's a platform for tours hosted by locals, ranging from "kickstart" tours (walking tours designed to give you an overview of the city) to Instagram highlight tours, food and wine tours and more. A quick search in Lisbon turned up a private surfing class, a live fado music show and a panoramic tour of scenic viewpoints and rooftops. Check it out!
8. Tourlina
Gentlemen, you can skip this one, as Tourlina is an app exclusively for women travellers. Search your destination and travel dates, and you can make plans to meet up with another female traveller, or just log in once you arrive to your city and see who's around! The creators of Tourlina are hoping to help women make lifelong friendships based on their shared interests in travel.
9. Meetup
With this app, you can find groups of people who share your favourite hobby and organise events around it! Meetup groups in Malta for instance include sailing, motorcycle riding, English conversation, chess, an international dining club and more. Attend when you want to, whether it's just once or you become a regular!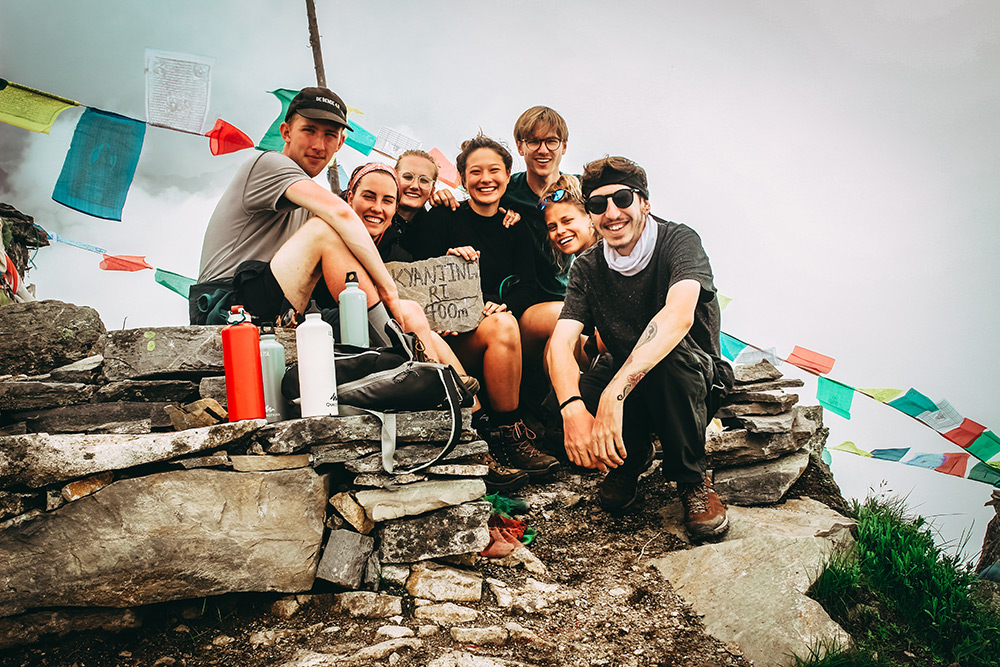 10. Tinder Passport
It's impossible to talk about the best apps to meet people while travelling without mentioning Tinder. So Tinder and Grindr may be known as hook-up apps, but sometimes that's what you're looking for when you're travelling! Make sure to stay safe by informing a friend where you're going and who you're meeting. With Tinder Passport, a premium service, you can change your location ahead of time so you can start exploring your options before you ever leave home!