Taiwan's buzzing streets and open, friendly vibe attract millions of tourists every year looking to explore its diverse landscape and its high-energy capital, Taipei. While Taiwanese food might be internationally overlooked due to the presence of Asian giants such as China and Japan, the food scene in Taiwan is booming, and absolutely not to be missed. We've put together a list of the absolute must-try Taiwanese dishes to try in Taipei while you're there, and we've even helped you out with their Chinese characters in case you have trouble reading the menu!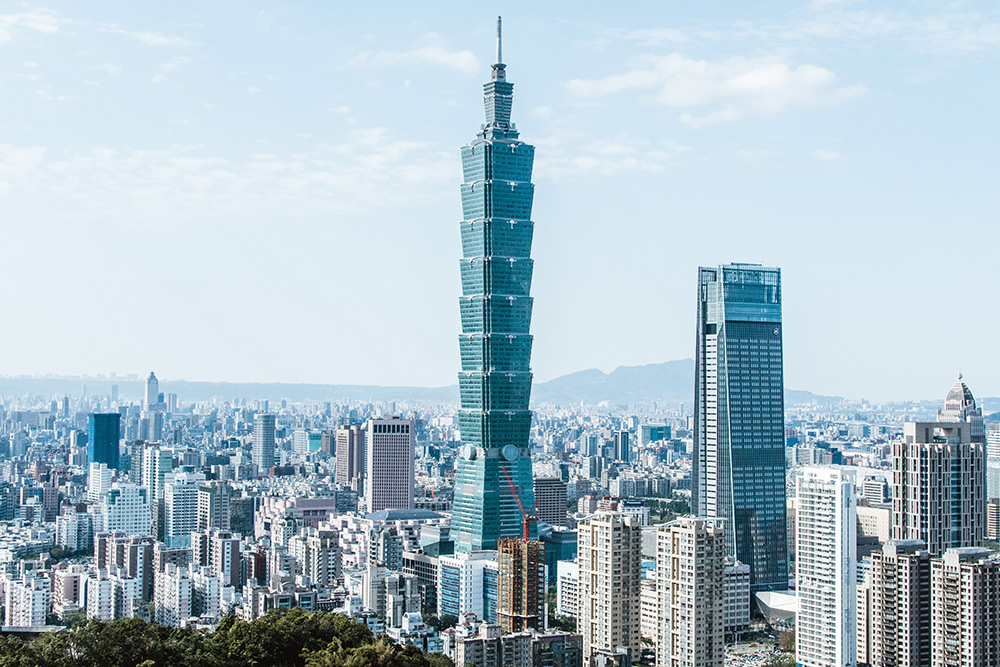 1. Beef noodle soup (牛肉麵)
Taiwan's national dish is an absolute must to try while you're in Taipei: even better if you can make it over to sample them during the annual Beef Noodle Festival! Taiwanese beef noodle soup is an enticing mix of beef broth, vegetables, tender meat, noodles, and delicious spices. This soup is warming, comforting, and a true reminder of home for so many Taiwanese.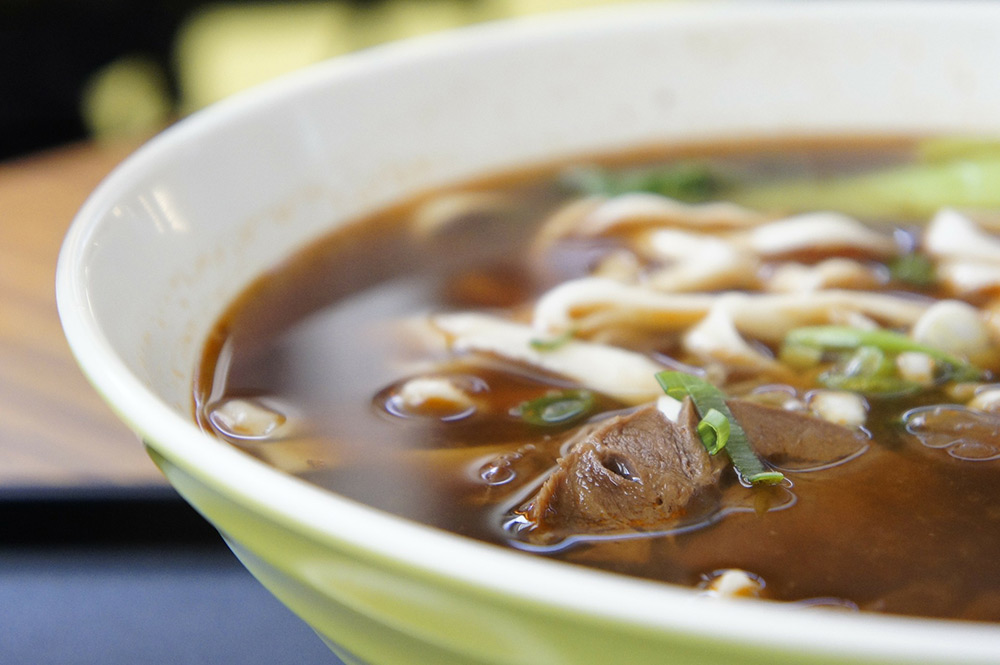 2. Oyster omelette (蚵仔煎)
As an island nation, it stands to reason that Taiwan is paradise when it comes to fresh seafood. One of the best ways to enjoy this when you're visiting Taipei is by trying out one of the city's most famous street foods: oyster omelette. Oyster omelette is of course made with eggs, but potato starch is added in along with fresh, salty-tasting oysters, to give the omelette a satisfying chewy texture. It's not to be eaten without the flavourful sauce, which really sets the whole dish off!
3. Stinky tofu (臭豆腐)
While it might not sound like the most appetising of dishes, stinky tofu won't disappoint as a Taipei street food experience. The first challenge is to get over the smell, which radiates around the streets of the buzzing night markets and draws in the crowds: this fermented tofu is an incredibly popular dish! You can try it deep-fried, spicy, soft, or barbecued. Barbecued might be the best place to start, as the charcoal somewhat weakens the strong, fermented flavour.
4. Aiyu jelly (愛玉冰)
Now for something sweet: aiyu jelly is one of Taiwan's most popular summer desserts, made from the seeds of a type of fig called 'aiyu'. The seeds produce a gel, which is then set to make jelly. This refreshing dessert is normally served with lemon juice or honey, but there are many ways of trying it, including over shaved ice! Perfect for those hot, humid summers in Taipei.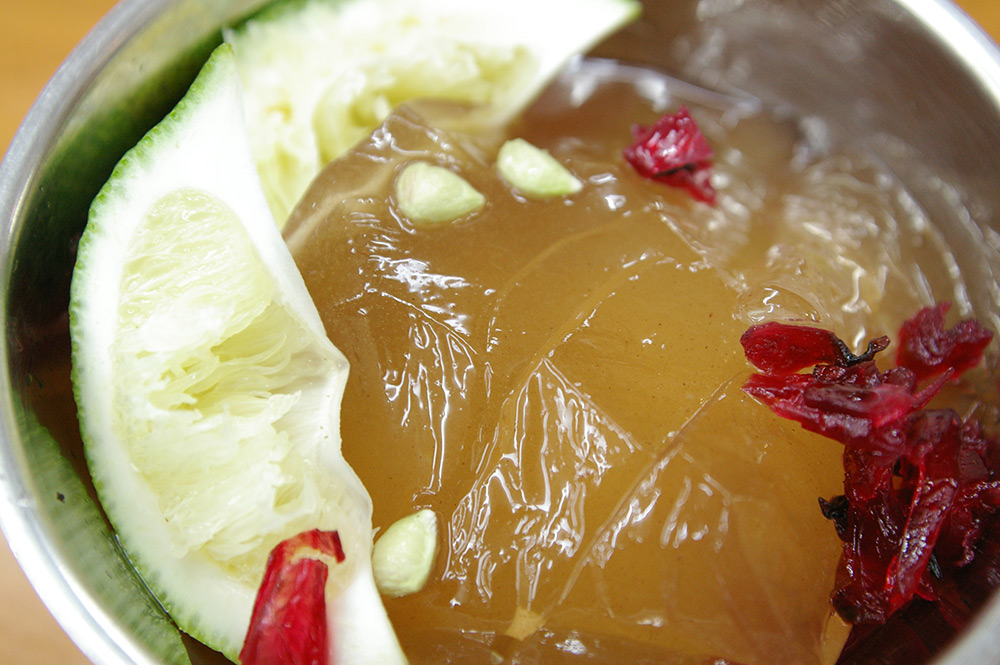 5. Boba (珍珠奶茶)
No single Taiwanese export has rocked the world in quite the same way as bubble tea has – yet. While the western world has only recently caught on to the bubble tea trend, Taiwan has been enjoying tapioca pearls in milky, sweet tea since the 80s. While in Taiwan, be sure to try out different 'toppings' in your milk tea, such as grass jelly, sweet pudding, or milk foam.
6. Pork rice (滷肉饭)
Taiwanese pork rice (ru lao fan) is a staple in Taiwan, beloved across the country. It's a big bowl of satisfaction, with tender pork braised in soy sauce and traditional Chinese spices, served with hard boiled eggs and leafy greens. This is then all laid out on a bed of white rice, which mixes perfectly with the pork for a satisfying, hearty and healthy meal.
7. Pineapple cake (鳳梨酥)
Pineapple cakes line the shelves of Taipei's duty free, such is their popularity and fame: you can't leave the country without trying out a pineapple cake, or taking one home with you. These make great souvenirs for friends or family thanks to their deliciously crumbly, shortbread dough, and their sweet tangy filling. They also taste fantastic warm!
8. Gua bao (割包)
Bao have taken the world by storm in their various varieties, ranging from steamed small dumplings to pan-fried balls of meat and broth. The word bao, these days, however, is synonymous with the steamed bun sandwich, wrapped around flavourful braised pork and often enjoyed on the go. Taiwan is one of the best places to get your bao fix, as it's the true king of pork belly buns. Enjoy the pork melt in your mouth as you stroll around the bustling streets in Taipei's central markets!
9. Green onion pancake (蔥油餅)
A quintessential Taipei street food, a green onion pancake on the go is simply one of the best Taiwanese dishes to try in Taipei. It's extra flaky and crispy, and simply melts in your mouth. While ridiculously simple to make at home, green onion pancakes are best-enjoyed deep fried and too hot to handle, fresh off the stall. They're traditionally served with a thick, sweet garlic soy sauce, and an egg can be added if you're feeling extra-hungry!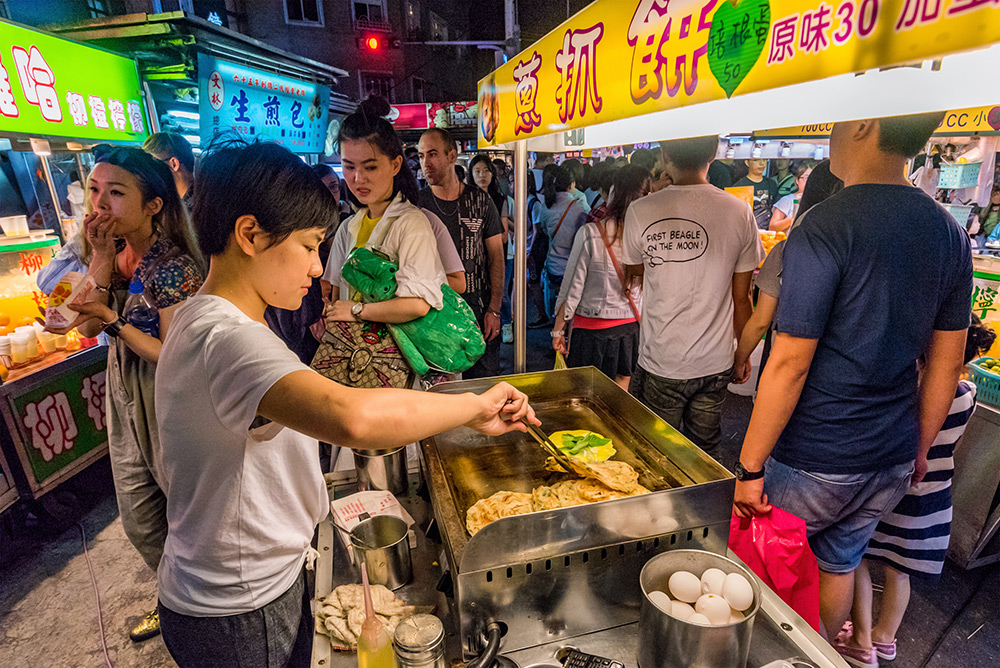 10. Iron eggs (鐵蛋)
Eggs made of iron? No, don't worry, you won't break your teeth on these. Iron eggs are actually a Taiwanese delicacy. Legend has it that iron eggs were first discovered when a restaurant owner had to re-cook eggs on a day where business was slow. By taking them out of the stew, having them dry out, then putting them back in the stew repeatedly, the iron egg was born. These eggs are bursting with flavour and have a chewy, satisfying texture that will have you coming back for more again and again.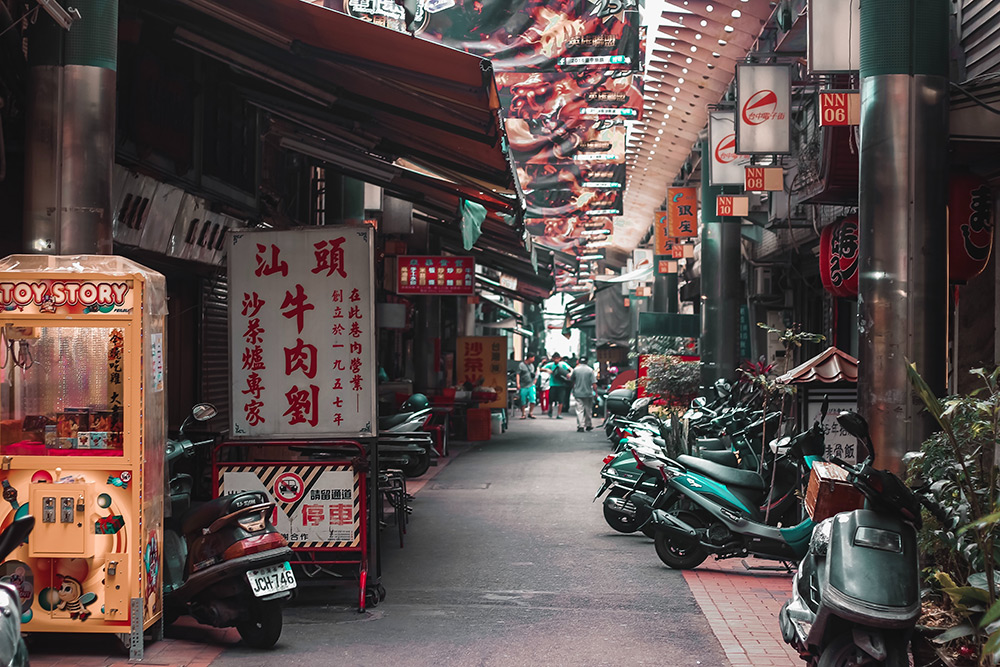 Are you ready to try out these Taiwanese dishes yet? Is your mouth watering as you dream of strolling the streets of Taipei, pancake in one hand, boba in the other? Why not travel there for a chance to try out all 10 of our Taiwanese dishes to try in Taipei – and learn how to read the menu!?
Sources:
https://www.thekitchn.com/beef-noodle-soup-266066
https://en.wikipedia.org/wiki/Stinky_tofu#Taiwan
https://danielfooddiary.com/2018/07/17/bubbleteataipei/
http://www.bearnakedfood.com/2015/01/30/lu-rou-fan-braised-pork-rice/
https://nowaddsugar.com/scallion-pancake/