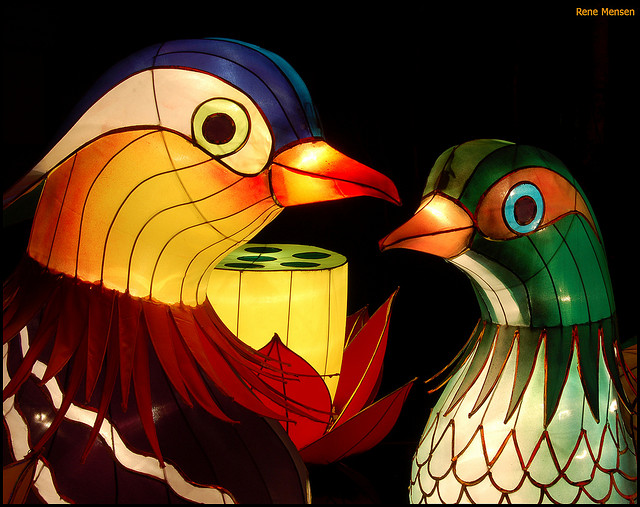 photo: Rene Mensen
There is a lot of fuss about China at the moment, and the talk is unlikely to go away any time soon. The world's most highly populated country is well on course to becoming the world's largest economy, with some people predicting that it will overtake the USA by 2020 and most people agreeing that it will definitely be number one by 2030.
This rapid rise has caught some people by surprise, but not others. For example, Volkswagen bet on China 30 years ago and is now on its way to becoming the world's largest carmaker, partly as a result of huge growth in Asia. That shows the benefit of foresight.
One of the larger challenges associated with China's increasing prominence is a language one. To put the problem simply: the level of English spoken within China is comparatively poor and few people outside of Asia (who are not of Chinese origin) speak Mandarin Chinese. It takes at least a generation to introduce quality language tuition in public education, as there must be a generation of fluent teachers to provide the classes.
China's rapidly growing middle class is making huge waves in the tourism industry. Previously stuck in China by travel restrictions and a lack of money, many Chinese people are now enjoying international holidays for the first time. They are among the biggest-spending tourists and are likely to top that table too in the coming years. But many Chinese tourists do not speak any European languages even at a basic level. This means that there is a huge opportunity for Mandarin speakers.
The same is true in business. While English remains the international number one language of trade, science and technology, speaking Mandarin Chinese – even at a basic level – is a big advantage when dealing with Chinese firms. Remember the words of West German chancellor Willie Brandt:
"If I am selling to you, I speak your language. If I am buying, dann müssen Sie Deutsch sprechen."
On a practical level, if you find yourself in China on business (or holiday) and want to explore anything but the most touristic attractions, you would be lucky to find English speakers, let alone speakers of other European languages. Speaking a language is the number one protection against culture shock!
Mandarin is unlikely to replace English as the world's lingua franca, but you will be hearing much more of it in years to come. So get ready…
Contact us to find out more about Mandarin Chinese courses.