As summer comes to a close and fall starts to show its colours, Munich prepares for Germany's most famous festival… Oktoberfest! It's a great time to be in Bavaria, and this legendary celebration of beer is at the top of many a traveller's bucket list. If you really want to have an insider's experience, make the decision to learn German for Oktoberfest – it might get you into some of the best tents!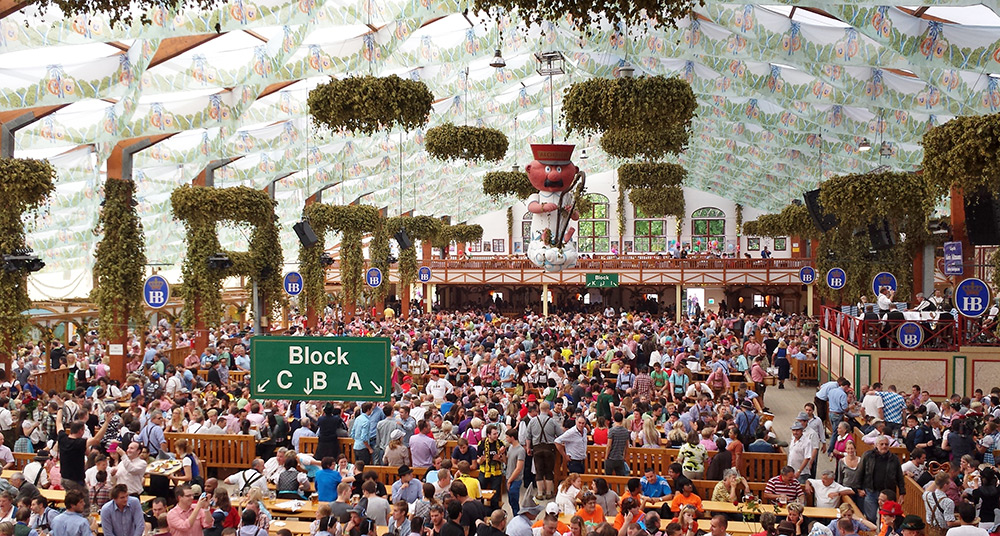 All about Oktoberfest 2018
This year, Oktoberfest kicks off on Saturday, September 22nd at 12:00 p.m. with the tapping of the first keg in the Schottenhamel tent, done by none other than the Mayor of Munich. From this day on, tents are open from 9:00 or 10:00 a.m. until 11:30 p.m. or midnight until closing day on Sunday, October 7th at 11:30 p.m.
Beer will cost you between €10.70 and €11.50, which sounds a little more affordable when you remember that these are 1-litre beers being served! You can enter the tents for free, but if you want a seat at table, you'll have to get there right when the tents open in the morning or make a reservation.
If you're looking for a more chill vibe, check out Oide Wiesn ("Old Oktoberfest"). Here you'll find the Oktoberfest of yesteryear with visitors and staff dressed up in historical costumes, classic Bavarian music and antique rides and attractions. Another quieter option is visiting Oktoberfest on Tuesdays, which are designated family days.
If you can, avoid the busiest times and days of the festival so you can skip the long lines and have a better chance at getting a seat.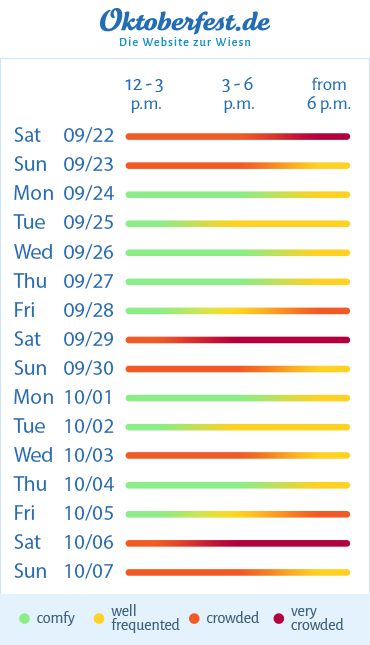 After you've taken a look at cheap flight options, make your way to the Theresienwiese fairgrounds and let the fun begin!
Learn German in Munich
Oktoberfest goes on for two whole weeks, and it's the perfect opportunity to learn the basics or improve your already existing German knowledge. Most courses will only take up a few hours of your day, so by choosing morning or afternoon classes, you'll have the rest of the day free to explore Munich and hit up the tents!
If you decide to take the plunge and learn German for Oktoberfest, you'll also have a chance to make connections with your fellow students and find people to party with after class. It's also not a bad idea in terms of accommodation, as hotel and hostel prices get out of control around festival time. Staying in a student residence or with a host family can help you save up some extra cash for beers!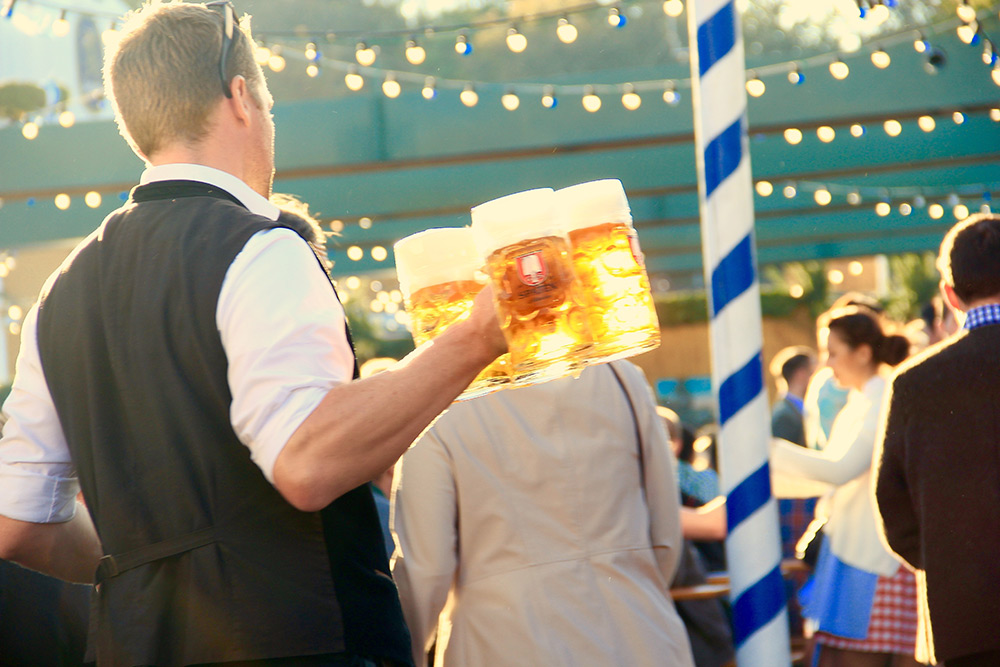 Essential German phrases for Oktoberfest
To give you a taste of the basics before you dive into Oktoberfest headfirst, make sure you've memorised just a few words and phrases.
Bier: beer
Würstchen: sausage
Lebkuchenherz: heart-shaped gingerbread cookies (they'll be hanging everywhere and you'll probably take them back as souvenirs)
Lederhosen: the traditional trousers worn by men during the festival
Dirndl: the traditional dress worn by women during the festival
Barmann: bartender
Kellner/Kellnerin: waiter/waitress
Ist hier frei? Is here free? (you'll need to ask this when you see empty seats at tables you're not sure are reserved or not)
Ein Bier, bitte. One beer, please.
Prost! Cheers!
Wo ist die Toilette? Where's the bathroom?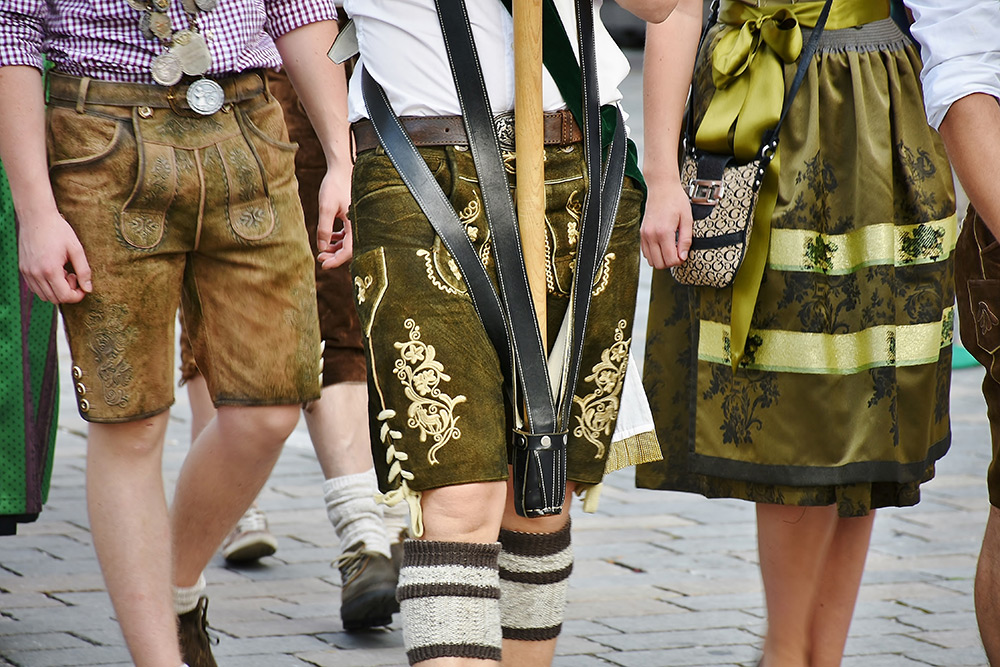 If you learn these, you'll at least be able to function in survival mode throughout Oktoberfest! So step into your dirndl or lederhosen and make your way to Munich for the festival that everyone has to experience at least once in a lifetime.