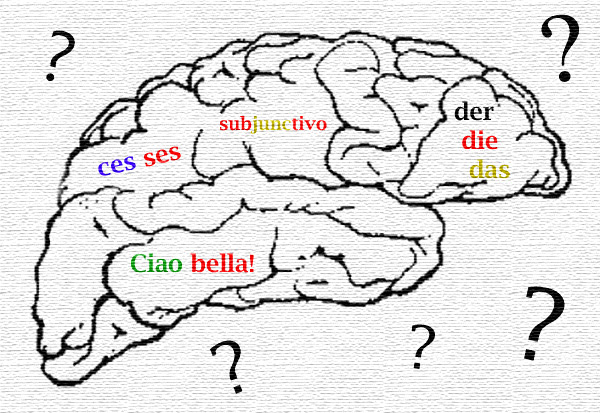 The evenings are drawing in. You'll be drinking more mulled wine than mojitos as those summer months in exotic, foreign places fade away and Christmas looms on the horizon.
If you dedicated time this year to learning a language, now's that time to think about how you're going to keep all of that knowledge fresh in your mind.  There's a saying that you'll often hear about languages: "If you don't use it, you lose it."
The good news is that, once you've really learnt something and understand it, you do not forget it. Knowledge may slip into a deeper part of your memory if you don't use it on a daily basis, but it won't just disappear.
The challenge is to keep your new knowledge relevant and try to stop it falling into those murky, hard to reach parts of your memory. It may take a little effort to seek out opportunities to practise your skills, but this little effort will go a long way.
Through following our list of tips on keeping a language fresh, you can actually improve your vocabulary and familiarity with the language away from the classroom.
Read newspapers online
All major newspapers have websites and most of them are available for free online. While this may be a headache for advertisers, media oligarchs and the future of journalism as a profession, it is great news for you as a language learner.
One of the great things about reading the news in a foreign language is that you will already have some background to international stories either from your own knowledge or media in your first language. National and local stories will give you a unique cultural insight. By reading in a different language you may get a different point of view on a story and will probably pick up some interesting vocabulary. Opinion pieces, for example, are often great for learning idioms.
Here are some of the biggies:
Here are some of the biggies:
EL País – Spanish newspaper with a global perspective
Le Monde – French newspaper of record
Die Zeit – Germany's most popular broadsheet (can be a bit wordy)
BBC Online – Britain's state broadcaster… a great resource if you want to practice English
Corriere della Serra – Probably Italy's most respected newspaper
China Daily – Also available in French and English
Kommersant – A popular Russian broadsheet
Yomiuri Shimbun – Japan's most widely read national paper
Watch movies
Especially if you can find subtitled versions, watching movies is a great way of keeping your skills fresh. Check out our lists of great German and Spanish movies for some inspiration.
Study buddies
Many universities and colleges run "study buddy" programs, where you can meet up with a native speaker of another language who wants to improve at your native language. During a study session, you divide your time between teaching and learning. Even outside of a formal setting, you may find private adverts in the local paper or on local forums looking for a study buddy. If not, why not place one yourself?
Chat
In years gone by, finding a penfriend could be a challenge. Where to look? How long to spend on a letter? And then there was the wait for a reply.
The internet offers instant gratification in many forms. One of the best for language learners can be using applications like Skype and MSN messenger to chat in foreign languages. Keep up with the people that you met during your language course or make contact with new people via a search on Skype. Sadly, the company removed the "Skype me!" option which was perfect for just this, but you can still easily find people who speak the language you wish to practise.
Or, you can head to Chatroullete. But you really shouldn't unless you like seeing unattractive naked flesh. Check out Chatroulette Piano Improv instead.
Read Books
If you have a fairly good standard of the language that you want to practise, reading novels is an excellent way of practising. You may find yourself focusing more on the language and words than the story and it's a very different experience to reading in your mother tongue, but a great way to keep your skills going and to improve your vocabulary.
Listen to Music
Music crosses borders like nothing else. Learn the language of love from ballads or a dozen new words for genitalia from rap music. For many people, songs are a major motivation for learning English and they can also be a big help in doing just that. You can often find lyrics on the internet.
Book a refresher course
Our huge range of language courses allows you to combine study with travel, whatever your specific goals. We've recently been voted the number one language travel agency in Europe, so you can be sure you're in safe hands!