Is there anywhere you can't find K-pop nowadays? With K-pop now at Coachella, huge American and British artists collaborating with Korean groups, and stadium tours selling out within seconds across the globe, it's safe to say that K-pop has now secured its place in music, and become a household name. But how did this happen? Here's how K-pop became so popular, breaking boundaries worldwide.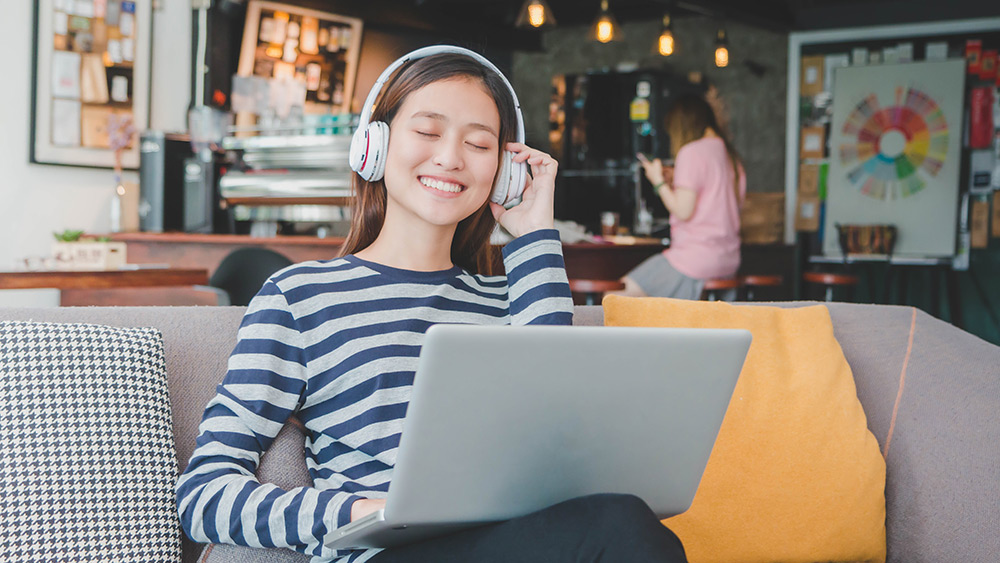 Part one: the birth of K-pop
In early 90s Korea, the concept of K-pop didn't truly exist. Sure, there was Korean pop, but it was more targeted at the older generation, who had grown up listening to Korean trot (a genre with its own distinctive two-beat rhythm) after a ban on American pop was placed in the 1970s.
Korean pop music developed over the 1970s and 80s, but with its very own style that was seldom appreciated outside the country. Younger people listened to foreign music to get their pop fix. Then, in 1992, a TV talent contest changed the face of Korean pop forever. Seo Taiji and Boys entered with a musical blend of hip hop, rap, and Europop, but with Korean lyrics. The judges hated it, but the public loved it, and the boys shot up the charts.
Their success opened up a new wave of Korean artists experimenting with different musical influences, and K-pop started to spread across Asia. Idol bands were specifically developed with a teenage audience in mind, and individuals selected to appeal to a global audience.
Part two: hallyu, the Korean Wave
The term hallyu was coined to describe the phenomenon of South Korean culture spreading across the globe and gaining popularity. K-pop and K-drama first spread to other Asian nations, in the East and Southeast particularly. Korea fully embraced popular social media networks like Facebook (unlike other Asian nations like China, who have their own networks and rarely use international social feeds). This meant K-pop could quite easily be shared online and make its way around the world, with little effort involved.
K-pop groups are designed for success, satisfying not just musically, but visually too. Perfectly performed dance routines, larger-than-life music videos, colourful outfits, and catchy hooks in the songs themselves are the perfect recipe to appeal to a wider audience – especially teens. In the late 2000s, Korean groups were now famous across almost all of Asia, and K-pop was beginning to make its mark.
Part three: Gangnam Style
Sorry, but we couldn't talk about how K-pop became so popular around the world without bringing up Psy. For five years, Gangnam Style held the top spot on YouTube, the first video ever to surpass a billion views. This was a historic moment for Korean pop, with the whole world now captivated, proving lyrics didn't have to be understood for a song to be enjoyed.
While it's true that Gangnam Style was more of a 'gimmick' song in the world of K-pop, it opened up eyes, and a fandom was born. People around the world began streaming K-pop, in quantities unseen before. The fans made the videos popular, with YouTube video view counts reaching dizzying heights literally overnight. These popular videos were now trending on everyone's YouTube home page, and the Korean Wave had now reached the entire world.
Part four: YouTube sensations
Where would K-pop be without the Internet? In the last few years, fandoms have rapidly grown across the globe, with almost every K-pop group now having their own special set of followers, keen to push their favourite artist to the number one top spot on web streaming platforms and break records left, right, and centre.
BTS (Bangtan Boys), one of Korea's most popular boy bands, released their single 'Boy With Luv' in April 2019, to overnight success. It became the most-viewed music video in the first 24 hours of release, just days after Blackpink, a Korean girl group, had done the same with their single, 'Kill This Love'. K-pop had finally made the charts in the USA, the UK, France, and Australia, and was here to stay, thanks to killer visuals, catchy earworm singles, and dance routines that just beg to be copied – even if you have two left feet.
As a result of the Korean Wave, Korean is fast-growing in popularity as a language. A study in the USA from the Modern Language Association showed that students signing up for university Korean courses was up 14% just in three years, and at ESL, Korean is one of our fastest-growing language study programmes, especially with under 18s! Thousands now flock to the country to learn more of the language, experience Korean culture, and dance to K-pop hits in the country where it all began.
Why not find out what the hype is all about? If you want to experience Korean culture first-hand, and learn more about the nation and language behind the Korean Wave, a language stay is a fantastic place to start. You'll soon fall in love with Korea as much as we have!
Sources:
https://koreancultureblog.com/2015/03/06/evolution-of-k-pop-series-1970s-and-1980s/
https://www.bbc.com/news/business-44770777
https://www.rollingstone.com/music/music-features/bts-kpop-albums-bands-global-takeover-707139/
https://www.bbc.co.uk/newsround/47996730