Wondering which English exam you should take? You're not alone! While you're sorting through the alphabet soup of English exams, there are a few things to keep in mind to make sure you choose the right one.
First of all, start by taking a level test (an online English test will do the trick) to determine your starting point so you can be realistic with your testing goals. Then, decide if you need to focus on British or American English, and if you want to take a business-related, general knowledge or communication-based exam. Finally, sign up for an English test prep course to get you prepared for the big test day!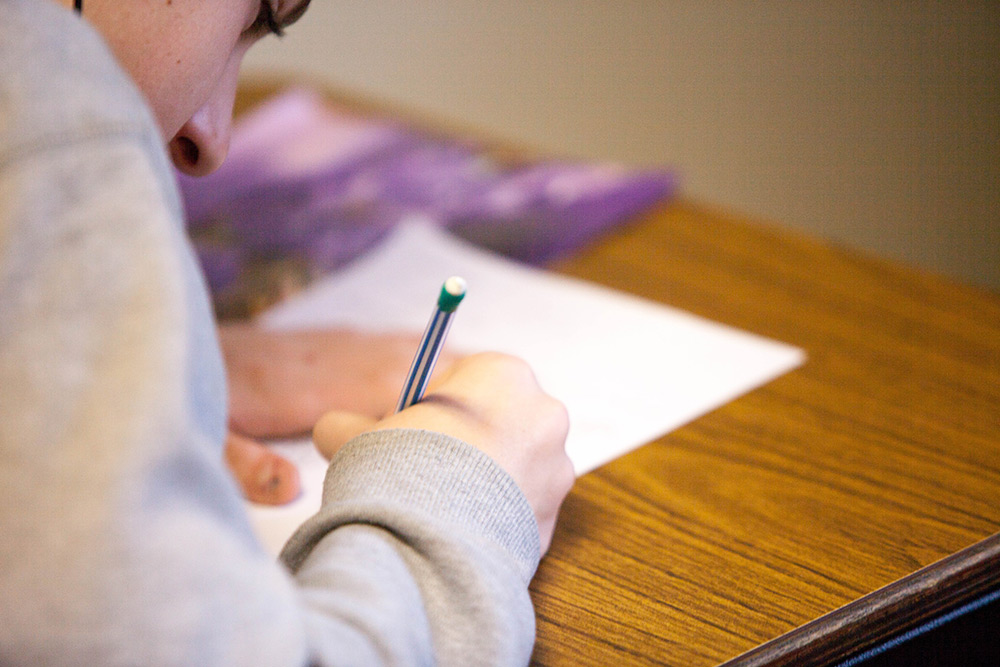 Ready to find out which exam is right for you? Let's go!
The Cambridge exams
The Cambridge exams are the tests to take if you're travelling to a country where they speak British English. A prestigious series of exams, there are certificates for all levels, so all you have to do is find the one that corresponds to yours!
If you need to prove your basic knowledge of English, start with this pre-intermediate (B1) exam. It consists of a reading and writing section (1.5 hours), a listening test (30 mins.) and a partnered speaking exercise (about 10 mins.).
According to the British Council, to pass this test, you should be able to "express your likes and dislikes, and discuss them with others, understand spoken and written announcements and instructions and write a personal letter or take notes from a meeting or discussion."
The next level up is the B2 intermediate exam. This is quite a common exam, so you'll find lots of test prep courses and available test dates. It differs from the PET in that the first section is reading and use of English (grammar), followed by writing, listening and speaking. Be prepared to have a fairly spontaneous, fluid conversation and to produce a polished piece of writing.
Featuring the same format as the B2 (just longer), having this exam certificate in English will guarantee your admission to almost any university in English. Make sure your skills are honed enough to be on par with other foreign university students.          
Only the crème de la crème arrive to this level of English! It's laid out just like the B2 and C1, but you need to have a near native command of English to pass this rigorous exam. Reading novels in English and watching films (without the subtitles) will help you prepare!
IELTS (International English Language Testing System)
While this is a Cambridge test, it's designed for students who are interested in studying abroad in any English-speaking country. The listening portion of the exam features accents from the UK, USA, New Zealand and Australia, for example. You'll also find reading, writing and speaking tests. Sign up for this exam if you need to prove a basic level for moving or studying abroad.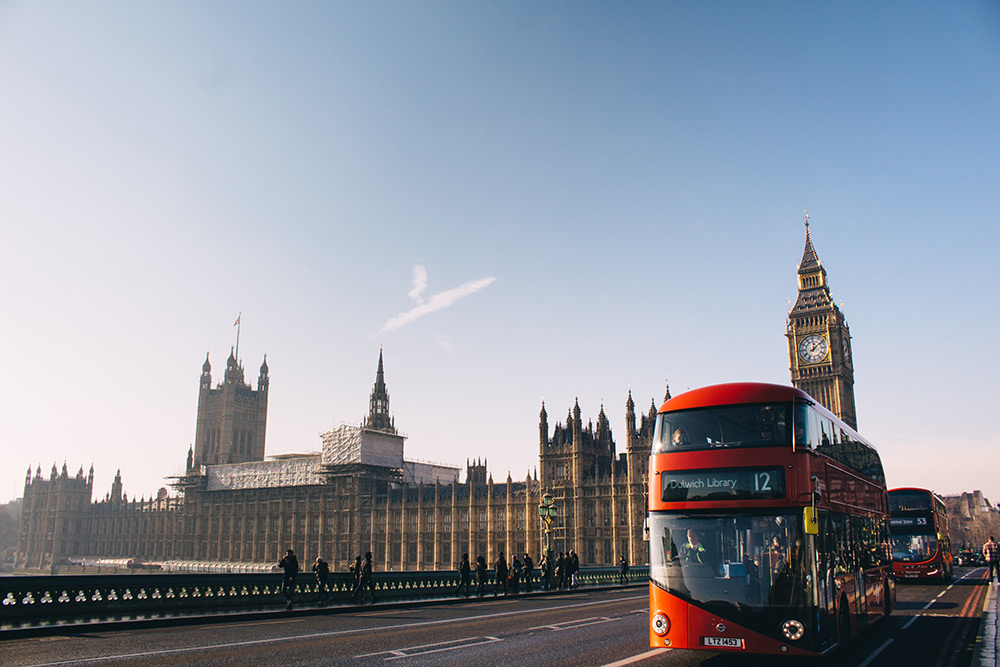 The Cambridge exams for business
If you're curious about which English exam you should take for your career, the Cambridge business English exams are for you!
Touted as a way to "get the practical language skills you need to start doing business in English," this exam is ideal for those who occasionally deal with English in the workplace.
The next step up is Business Vantage. For this exam, you should be able to keep up and participate during meetings held in English, read business articles in English and be able to compose well-written emails and short reports.
For the highest level in the business English certificates, you need to feel completely comfortable in a multicultural or strictly English-speaking office. Just like the previous two exams, it features sections on reading, writing, listening and speaking. Your CV will shoot to the top of the stack with this certificate under your belt!
Linguaskill (formerly BULATS)
Are you looking for fast results? This is your test! As of 2020, the BULATS test will be phased out in favour of Linguaskill, an online English test that provides your results in just 48 hours. You'll have two test sections: reading and listening, and writing and speaking.
The North American exams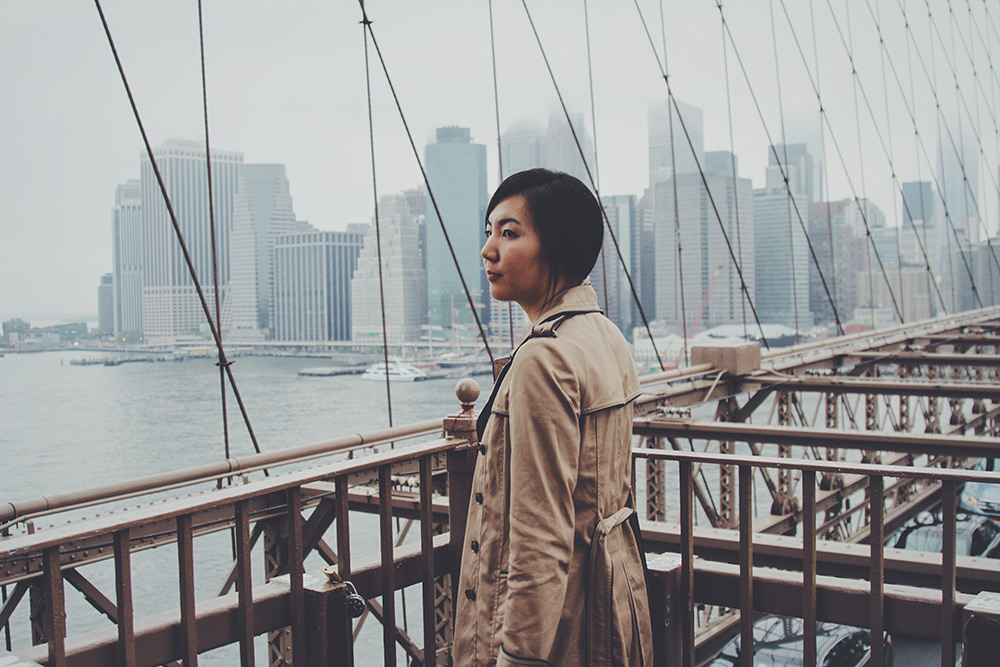 If you're looking to study abroad at a university in the United States, make sure to check out these two tests.
TOEFL (Test of English as a Foreign Language)
Together with the IELTS, these are the two most commonly accepted exams for university admission, the TOEFL being favoured in the USA and Canada. The goal here is to evaluate if you're ready to attend a university whose classes are given solely in English. It's no surprise that this test features reading, listening, speaking and writing sections.
TOEIC (Test of English in International Communication)
So how does the TOEIC exam differ from the TOEFL? The TOEIC exam is geared towards the workplace. You'll be evaluated on listening and reading, plus speaking and writing, and it's perfect if you're interested in a job where English is a requirement.
So, are you dizzy with all the acronyms yet? There may be a lot on offer when it comes to official English exams, but armed with your new knowledge, we hope you now know exactly which English exam you should take!
Still confused? Reach out to us and we'd be happy to help you choose!