Malta is and always has been one of our most popular destinations for English language learners. These days, the island's popularity is even further increasing as it slowly opens up again for tourists and restrictions are being lifted.
If you need more reasons for spending an unforgettable summer in Malta this year, keep on reading…
1. Excellent weather
300 days of sun per year shine upon the island and its neighbours. Despite Malta being located south of Sicily, the heat doesn't become overwhelming because there is always a cooling sea breeze.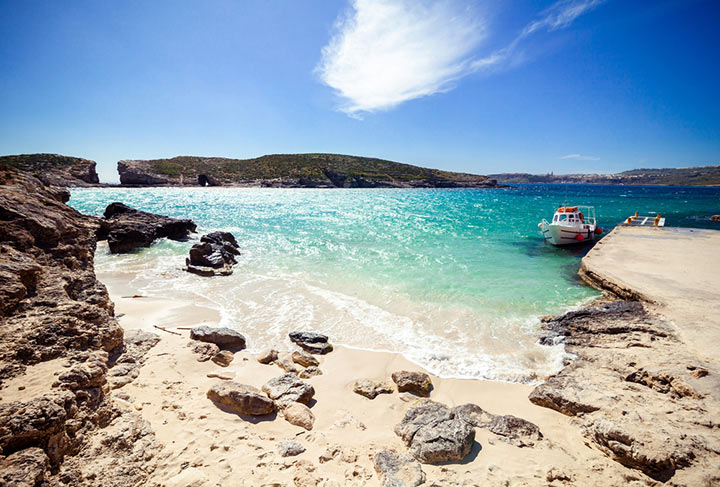 Your friends will definitely compliment your tan when you get back!
2. Unbeatable value
Malta uses the euro, and prices are cheaper than almost anywhere else in the eurozone. With recent fluctuations in the currency markets, this is a destination that represents better value than ever before.
3. Long summers
How does a summer that lasts from April to October sound to you? Malta has a long peak season and days with over 20°C and 10 hours of sunshine are not uncommon in December.
4. Short haul
Learning English in guaranteed sunshine usually involves a flight to the USA or Australia, but Malta is just a short flight from mainland Europe. That's better for the environment and better for your bank balance.
5. COVID restrictions flexibility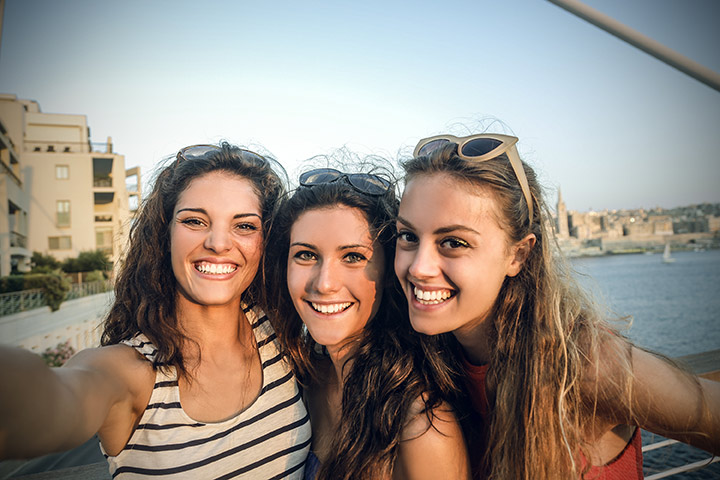 Malta is aiming at lifting most COVID restrictions by June 1, allowing also tourists again to visit this beautiful island! And English Language Schools in Malta will be able to finally reopen again for physical lessons. So, in addition to its culture, beautiful beaches, lovely weather, and fantastic food, you can enjoy the place more relaxed with the new secure COVID flexibility policy that the country is applying for tourists. For the latest information on the COVID situation on the island, you should check the official tourism website of Malta.
6. Chill out on Gozo
Malta's smaller neighbour offers something different. The island is much more peaceful than Malta and is the perfect place to get on with that book you have been meaning to write, or simply enjoy the warm water.
7. Thousands of years of history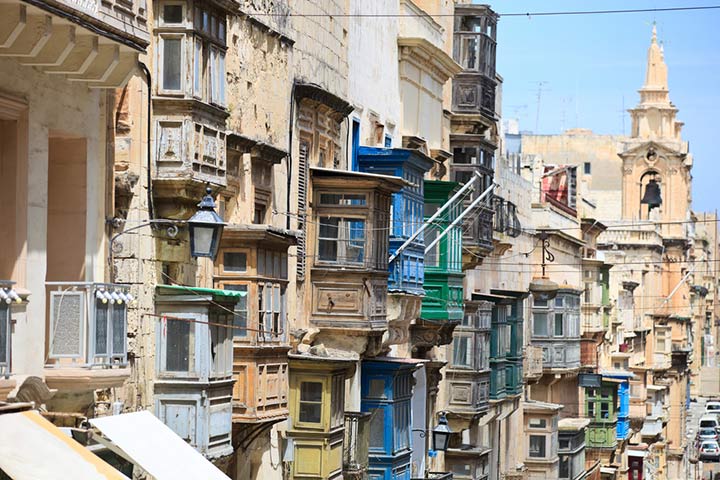 Until the last couple of decades, it wasn't the hot sunshine that brought foreigners to Malta, but the island's strategic position in the Mediterranean Sea. The Phoenicians, Romans, Moors, Normans, Sicilians, Habsburgs, Knights of St. John, French and British have all left their mark in some way, and the historical sites are some of the most fascinating – and accessible – anywhere in the world.
8. Diving and watersports
The water around Malta is warm, blue and inviting. This is the ideal place to try diving or other kinds of watersports. Some of our partner schools in Malta even offer combined courses of English language classes and diving lessons. Just contact directly with one of our advisors for more details on this type of courses.
9. Accessible English
The English spoken on Malta is slow, clear and perfect for learners to understand.
10. Something for all ages
From juniors and families up to our 50+ programmes, Malta offers courses for every individual. One of our popular local options is the 30+ course in St Julian's during the summer months.
So, what are you still waiting for? Book your English course in Malta now and prepare for that wonderful summer vacation feeling that you have been missing for so long!