Can you imagine Italian food without tomatoes? Or Asian food without chilli peppers? How about life without the potato?
When Europeans reached the New World, the way we eat changed forever. But as well as bringing ingredients back from the new continent, the colonialists took their own culinary traditions to the Americas. Add in generations of immigrants from all corners of the planet, all bringing their own ingredients and techniques, and you have a unique food culture.
From Korean tacos to Rocky Mountain Oysters, here are some iconic regional dishes you've got to try next time you are in the USA:
Los Angeles – Bulgogi Kimchi Taco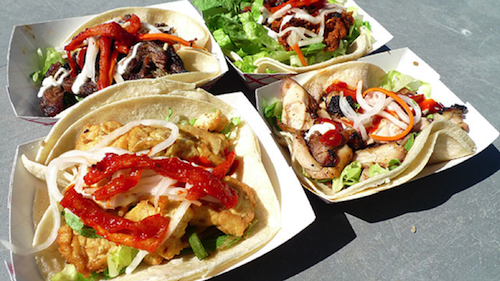 José Flores from our partner school Kings in Los Angeles calls this "Asian-Mexican fusion at its finest" and "one of the most representative dishes of LA", where local Koreans and Mexicans are a major part of local culture.
The three main components are bulgogi (thinly sliced, marinated prime beef), tortilla and kimchi, the iconic Korean side, made with Napa cabbage, radish and/or scallion. Jose's favourite bulgogi kimchi taco uses Napa cabbage.
Jose says:
"Nightlife in LA is very vibrant and the Hollywood scene is available to both the people who 'belong' and those who want to belong! As an outsider, I love to observe the point in time where everyone becomes "human" again and some stop acting as deities."
"Often, after the dust of reality has settled and everyone is going home at the end of a long night/morning,  beautiful people stop behaving as though they are celebrities, even though they are wearing the latest Louboutin pair of shoes or the warmest Missoni scarves."
"It is at this time that it becomes very common to see these runway hopefuls getting their hands dirty while holding one of these tacos in their hand. You see them stopping their luxury cars to have the only 'real' meal their slim bodies would allow them to have for the week!"
"You see other types of people in line waiting for the same tacos, all the way from Korean or other Asian hipsters to middle class older couples after a night out, or a semi-drunk group of Armenian 'dudes', a Persian Jewish couple on their third date, an undocumented Honduran guy who just left his shift at a Japanese restaurant and is craving beef,  four evangelicals who just got done with church service,  the guy who sells bottles of water at Dodgers Stadium or a group of 'kids' from Nebraska who got hungry while studying for their mid-term exams at UCLA."
"And there I am, having my third or fourth taco, enjoying the weather and planning my next meal, enjoying the vibe of the parking lot, staring at the food truck wondering how the hell all these people came after the same thing and how a famous dish represents the very thing happening in front of my eyes, how cultures can come together all wrapped in one!"
Florida – Key Lime Pie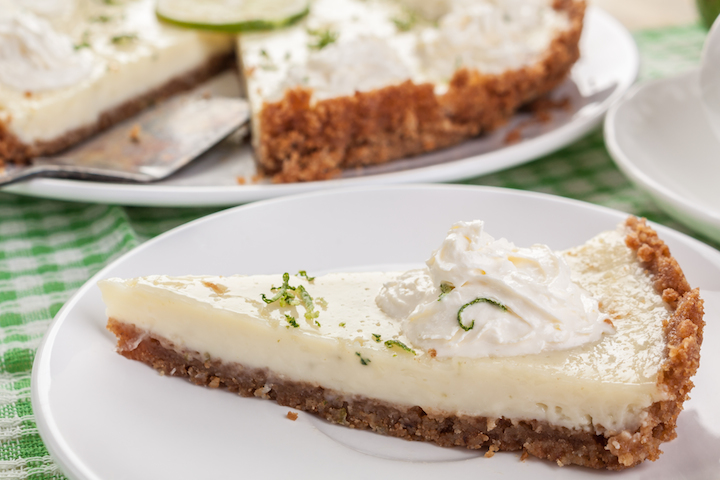 The key lime is the zingier American cousin of the Persian lime which goes into your cocktails in Europe. It is also the most important ingredient in Florida's iconic state pie. According to legend, Florida's sponge fishermen first made the pie with the ingredients that came to sea with them – condensed milk, limes and crackers. This result is a sweet and tangy pudding best enjoyed in the warm evening air.
Boston – Lobster Roll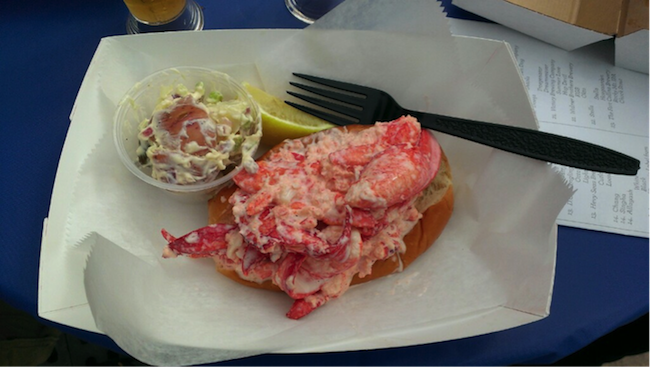 Jen McEleney from English Language Center in Boston says "If you've ever had the pleasure of dining on lobster along the U.S. East Coast, then you already know that it is the best in the world."
"Boston is full of restaurants dedicated to ocean-fresh seafood. One of Boston's most desirable meals is a 'Lobstah Roll'! You will find saftig lobster rolls at most seafood restaurants, which come on a toasted buttered bun/roll, with delicious lobster meat, mixed with a savoury mayonnaise."
San Antonio – Texas Barbecue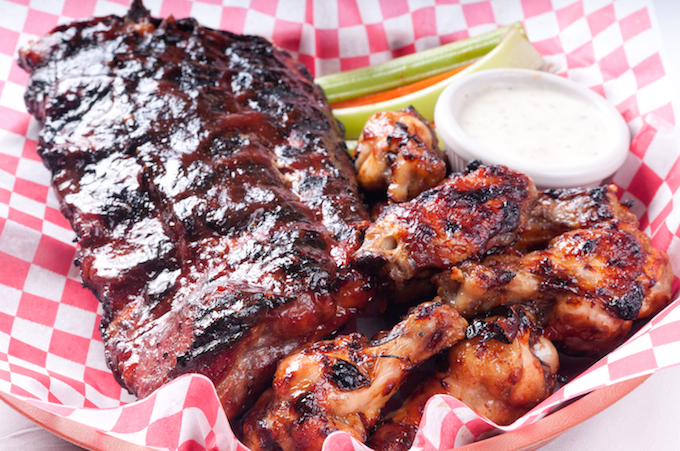 The most famous culinary export from Texas is Tex-Mex, which has defined what most of the world considers to be Mexican food: burritos, fajitas, quesadillas and tacos loaded with cheese, meat and chilli peppers. But the food that gets Texans really passionate is barbecue. Enjoy a beef brisket slow smoked for eight hours and you will understand why!
Chicago – Deep dish pizza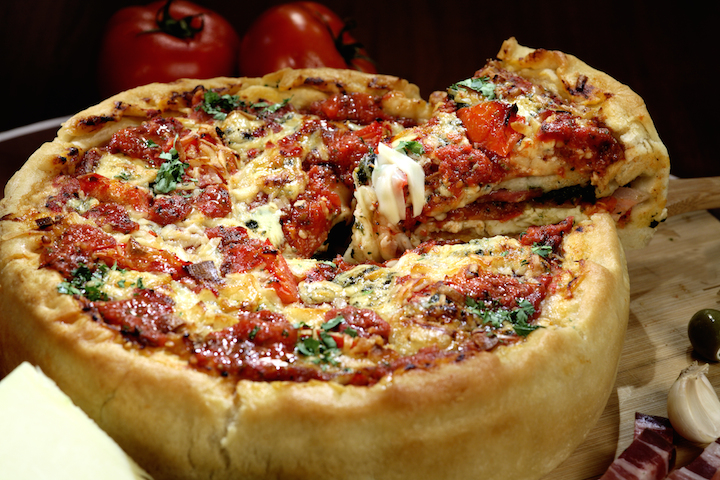 Deep dish pizza is to Italian pizza as the turkey is to the sparrow. Cooked in a 3cm deep pan, this is a hybrid between pizza and a cake! Undo your top button, stop counting calories and enjoy a slice of a Windy City icon.
Hawaii – Kalua Pork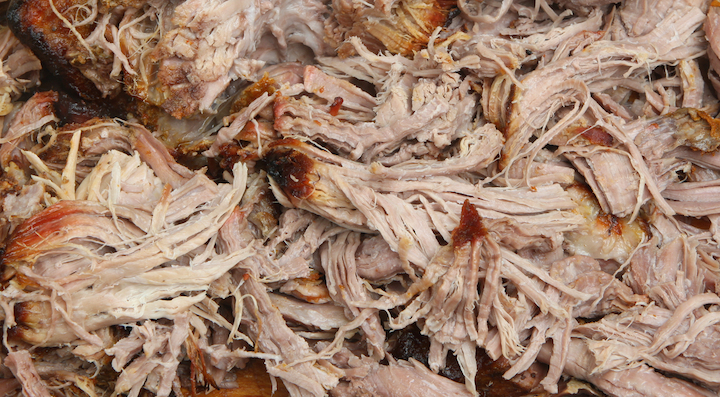 Olivia Wong from ICC Hawaii says:
"One dish you should definitely try in Hawaii is Kalua Pork, a traditional Hawaiian dish that is cooked in an underground oven called an imu. Traditionally, a cleaned whole pig, seasoned with Hawaiian sea salt, is placed inside the imu. After baking underground all day, it is removed at sunset for a community feast (lu`au). The resulting fall off the bone, tender and smoky flavoured pork is amazing!"
"If you come to Hawaii, you can enjoy this dish at any lu`au, or you can also try it at various Hawaiian restaurants. My favourite is Helena's Hawaiian Food in Kalihi!"
New Orleans – Cajun / Creole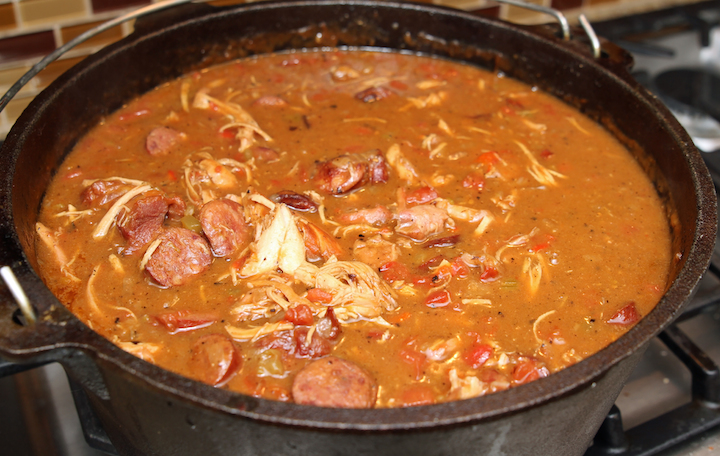 What happens when French culinary tradition meets the ingredients and climate of the American South, with West African, Amerindian, Spanish, Portuguese and Italian influences?
Creole cuisine is often called 'city food' while Cajun cuisine is 'country food' but this is a simplification. Many of the ingredients – pork, seafood, onions, peppers – are the same, but for food to be authentically Cajun, it needs to be prepared according to the traditions of the early settlers.
New York – Coney Island Hot Dog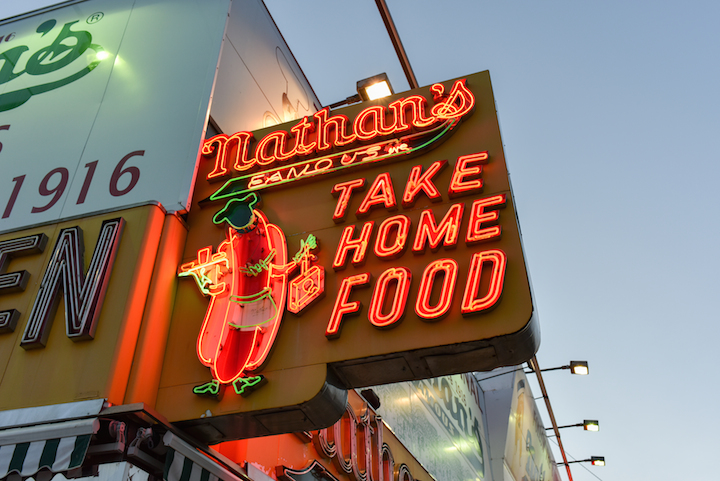 Stephanie Bon from the Brooklyn School of Languages says that "despite the rise in popularity of many other ethnic cuisines, Italian-American food and fast food remain the two staples of the US cuisine", and recommends the iconic Coney Island Hot Dog.
"Nathan's Famous has its flagship restaurant on Coney Island in Brooklyn. On July 4th when New York City celebrates the US's independence, Nathan's Famous holds the Fourth of July Hot Dog Eating Contest, a Brooklyn summertime tradition since 1916."
Nashville – Hot Chicken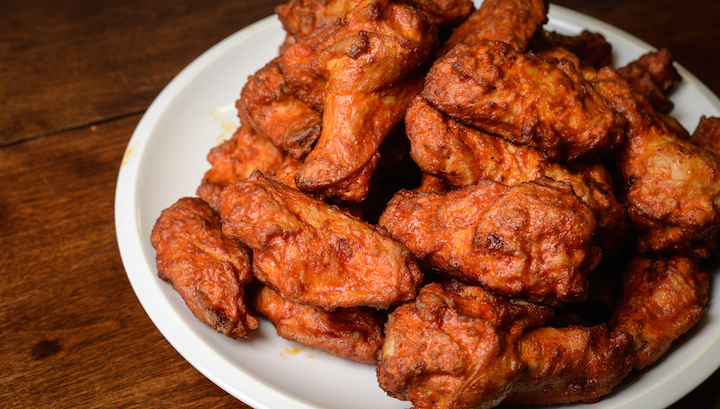 In a city that really loves meat, and really loves to deep fry, this spicy fried chicken is a local icon. The meat is marinated, floured and then fried before being doused in a spicy paste and served with white bread with pickle chips. Along with whisky, this stuff has fuelled some of the greatest music of all time.
Denver – Rocky Mountain Oysters

If you order these expecting seafood, you are in for a surprise. Sometimes called 'swinging beef', this local appetizer is actually deep-fried bulls' testicles! There's even a festival dedicated to the delicacy.
What's that? No hamburgers? Share your tips in the comments…
Image credits: Arnold Gatilao (CC BY 2.0), Shutterstock