We only have one planet. So, what can we do to preserve it for generations to come? Well, one of the biggest ways we can make an impact is to choose sustainable ways to travel. Going green doesn't have to mean giving up seeing the world! Travelling by train beats flying or driving hands down when it comes to your carbon footprint. And, if you choose to live, work or study in Europe, you're in luck: some of the continent's biggest sights and most beautiful cities are located just a few hours apart by train. Check out these 5 reasons why you should choose the sustainable way to see Europe and travel by train!
High-speed rail services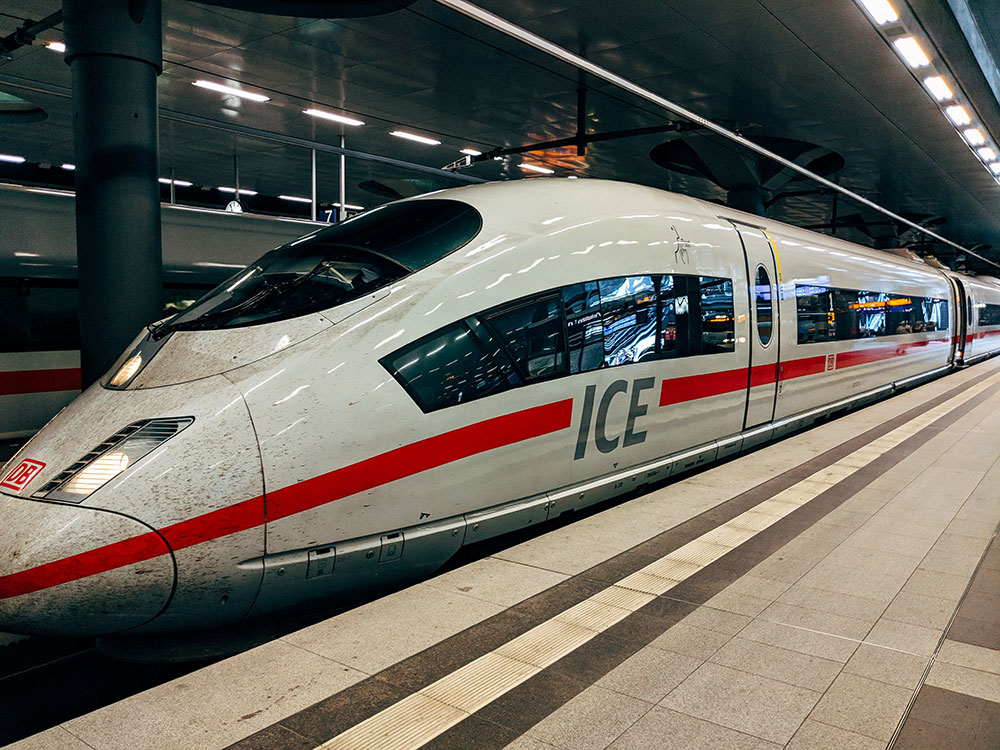 Europe has some of the best high-speed rail services anywhere in the world. So speedy, in fact, that it's often faster to take the train between many European cities than jump on a plane! If you're in London, the Eurostar will whisk you to Paris or Brussels (among other cities) in under 3 hours. From Paris, you can travel far and wide on the sleek TGVs – sun yourself in Provence in just over 2 hours, pick up some Spanish in Barcelona in less than 6 hours or sample Swiss chocolate in Geneva in little more than 3 hours! Enjoy tapas in Madrid, then hop on the AVE and 2 and a half hours later you can be dancing flamenco in Seville. Other high-speed services that link European countries include Thalys, ICE and Italy's wonderful Frecciarossa. There's no better way to travel in Europe!
Amazing scenery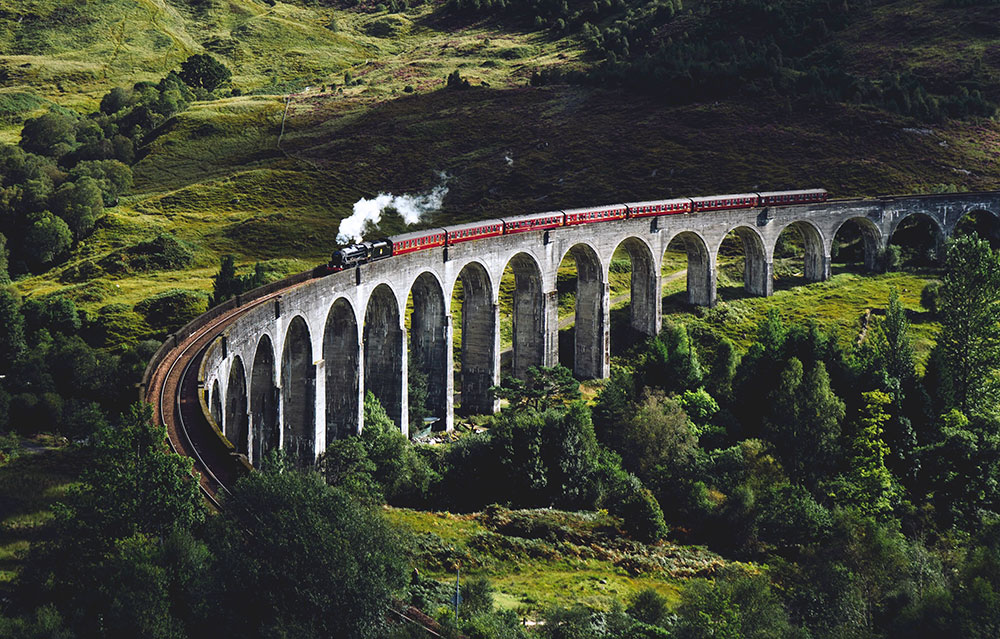 And we really mean amazing! The Bernina Express, for example, which crosses the Alps from Switzerland, is so spectacular it has been designated a World Heritage Site. Norway's Rauma Line wends its way along the Rauma River, past fjords, mountains and meadows, while the impossibly steep Flåm Railway is justly described as one of the world's most beautiful train journeys. If fairy tale castles are more your thing, then don't miss take the train along the left bank of the Rhine, passing vineyards and dreamy cliff-top castles. You could also take the train that chugs between the pastel-painted villages of Italy's Cinque Terre, or the pretty little Train Jaune that meanders high into the French Pyrenees. The options are endless! Choose the train, the most sustainable way to travel, and you'll discover some of Europe's most beautiful places that are off the beaten track.
Great deals for young people and students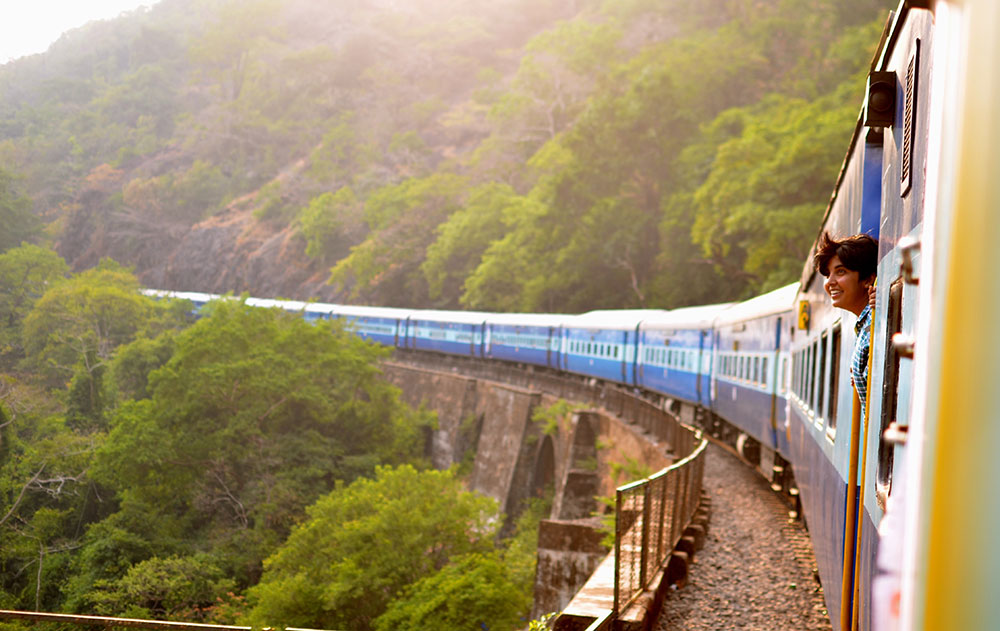 If you're studying a language abroad, many train companies offer youth fares for those aged 25 and under. You don't have to be a full-time student for these fares, which can often save up to a third of the cost of standard tickets. If you plan on travelling extensively in Europe, it's worth taking a look at the Eurail Youth Pass, which offers discounted train travel in up to 33 countries for anyone aged 27 or younger. Individual nations usually offer rail passes to young people and students, but these are only valid for travel within that country. It's worth doing some research to make sure you find the right pass to fit your travel plans.
Meet locals and practise your language skills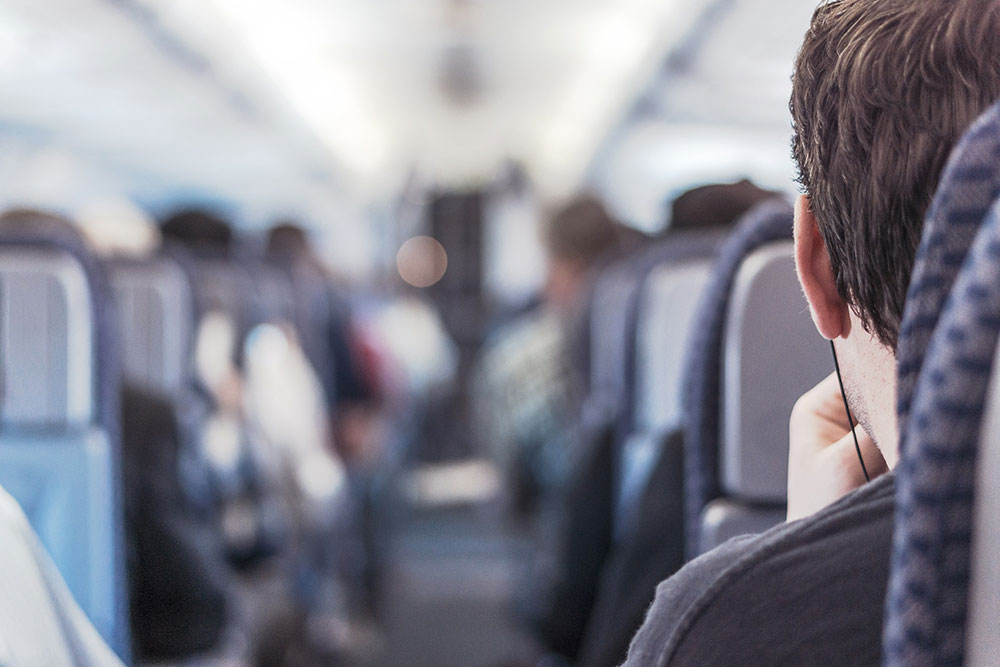 Whether you're studying English in London or German in Berlin, travelling by train is a great way to meet the locals and practice your language skills! Remember that trains are used predominantly by local people, and it's usually easy to strike up a conversation with your neighbours on the train. This isn't as easy as it used to be in the pre-smartphone years, but people are often delighted to pass the time by talking to someone new, especially when they're practicing the local language. Give it a go! We bet you make some new friends!
Night trains: the classic way to travel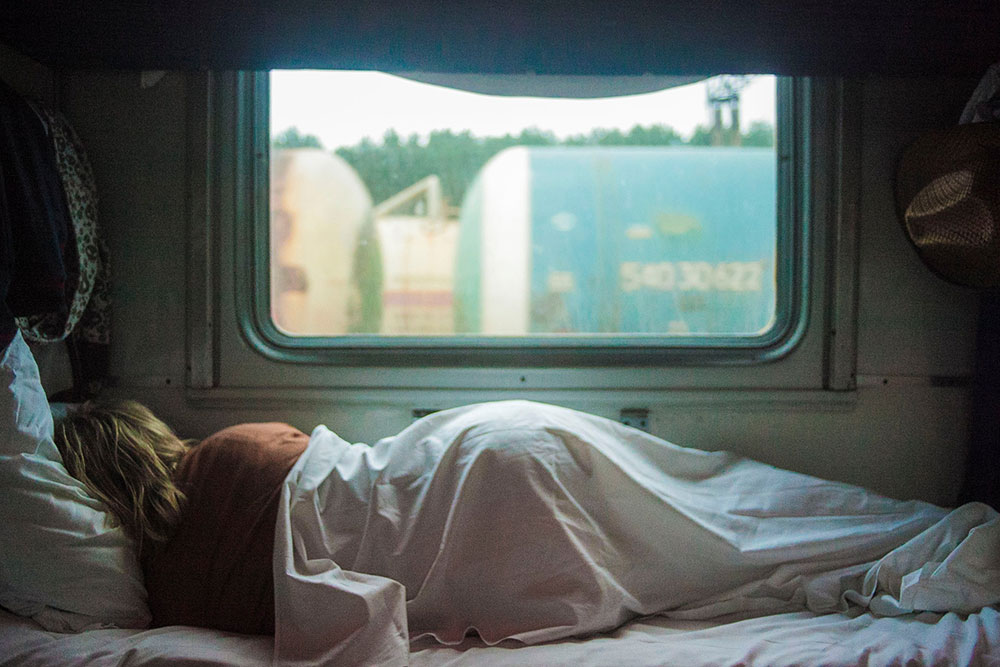 There's something deeply romantic (and just a touch Agatha Christie) about night trains. And, in these more climate-conscious times, night trains are having a comeback. In the UK, the London-Penzance sleeper train whisks you to beautiful Cornwall in comfort. Or you could check out where Father Christmas lives and take the sleeper from Helsinki to his home town of Rovaniemi! Serious train aficionados should consider the Nice to Moscow night train – which takes 2 days, making it the longest sleeper journey in Europe.
We hope you've been inspired to travel around Europe by train! You'll be doing your bit to save the planet by choosing public transport and keeping your carbon footprint small. And you will be able to soak up some of the most beautiful scenery and dazzling sights anywhere! You can see the world – and save the planet!