After analysing last year's travel stats, checking out new travel trends and looking in our crystal ball, we've compiled a list of the top language travel destinations for 2019. Our list is organised in ascending order of popularity, to keep you in suspense. Bet you can't guess what number one is!
#10 Vancouver
For a country with a reputation for being cold, Canada is very hot when it comes to travel. Vancouver, on the country's west coast, is the perfect destination for English language travel, no matter what your profile is. Nature lovers will adore the national parks and forests and all of the water activities on the menu, while urbanites can get their city groove on in hip, historic Gastown and check out the sparkling nighttime views from the Vancouver Lookout.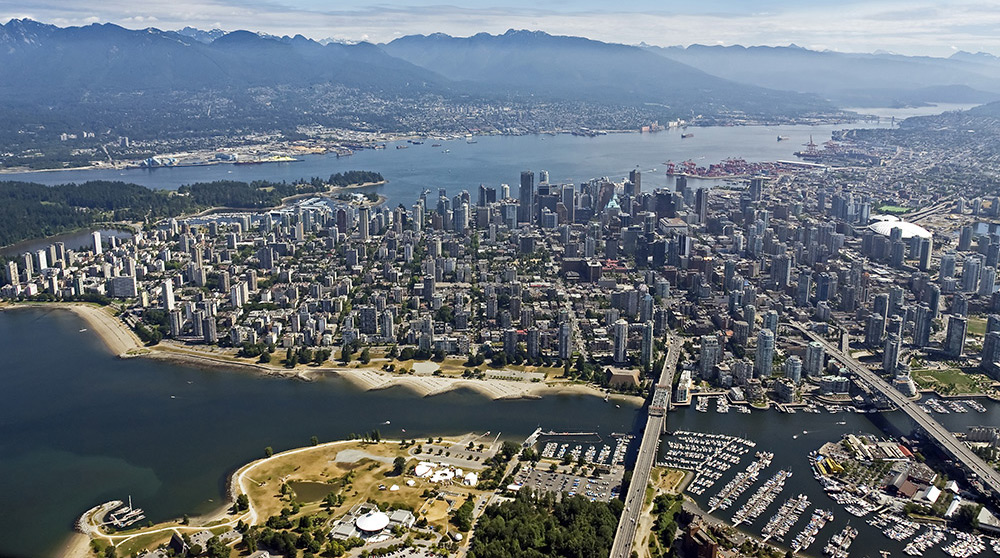 #9 San Diego
There are just a few destinations from the USA on our list, and one happens to be this sunny gem on the Californian coast, a stone's throw from Mexico. California is famous for its laidback lifestyle, and San Diego is no different! Lay out on the breathtaking beaches in La Jolla, snack on guacamole and fish tacos in the city's amazing Mexican restaurants or while the day away in Balboa Park. Learning English here is the perfect mix of work and play.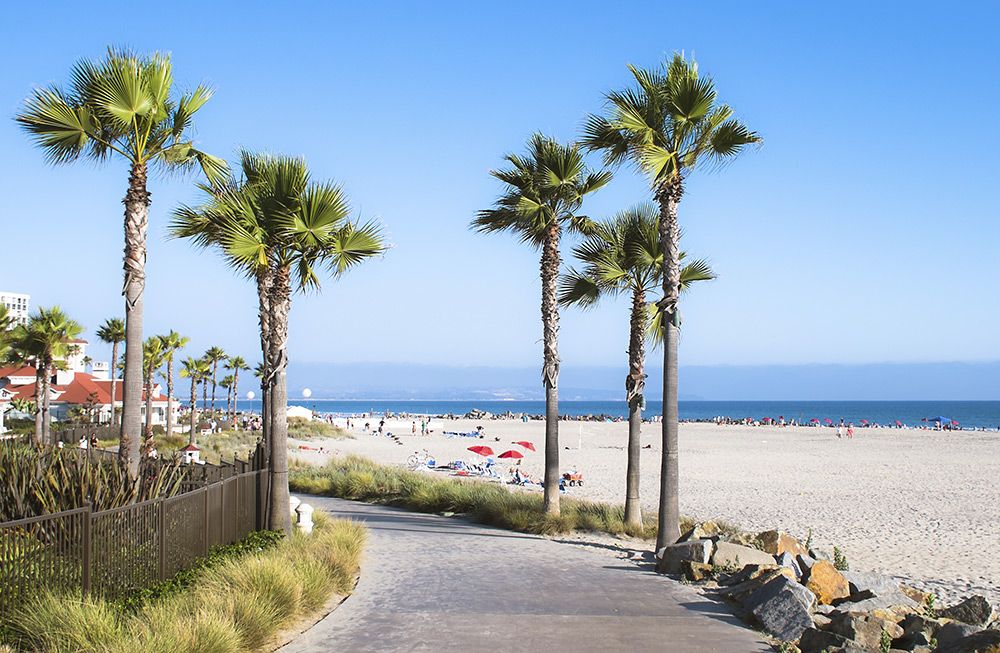 #8 Brighton
Once dubbed "London-by-the-sea", Brighton's popularity is only growing. You can still get that British feel and accent and avoid London prices! In the summertime, hanging out on the striped deck chairs on Brighton Beach and strolling around the Palace Pier at twilight is heaven, while the centre of town is always pulsing with life in the bars and clubs. Make sure not to miss The Lanes, Brighton's historic centre with winding streets full of incredible shopping.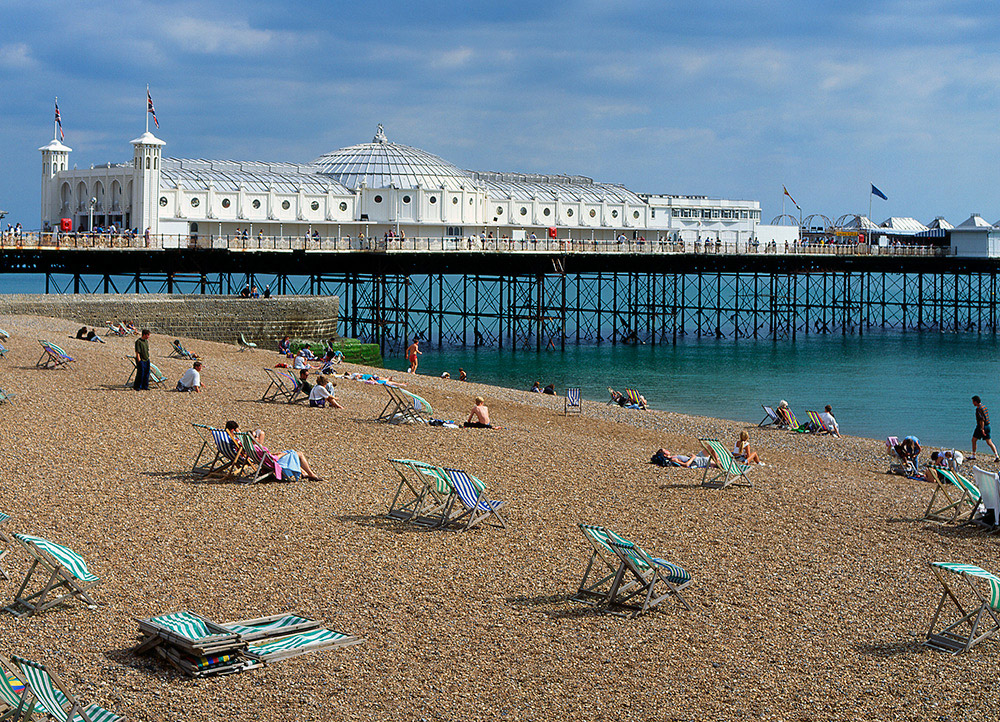 #8 New York
Always a classic, New York makes the list because of its eternal appeal as well as the boom in low-cost transatlantic flights, making it cheaper and easier to travel to the Big Apple than ever before. Everyone deserves to visit New York at least once and experience the sights that feel like old friends, from Central Park to the Statue of Liberty and the glowing neon signage in Times Square. Taking an English course in New York is just one more excuse to go!
#7 Valencia
There's a lot to love about Spain. A perpetually sunny climate, exciting and offbeat festivals (La Tomatina, we're looking at you), plus a rich culture bursting with music, art and architecture are all on the menu in España. Valencia is a city that has something for everyone. Looking for history and culture? Wander around the cathedrals and Gothic towers in the historic centre. Searching for something a little more avant-garde? The City of Arts and Sciences with its space-age style museums and planetarium will wow you. Then there's always the wide sandy beach, where you can stretch out on the sand or have a heaping portion of paella for lunch.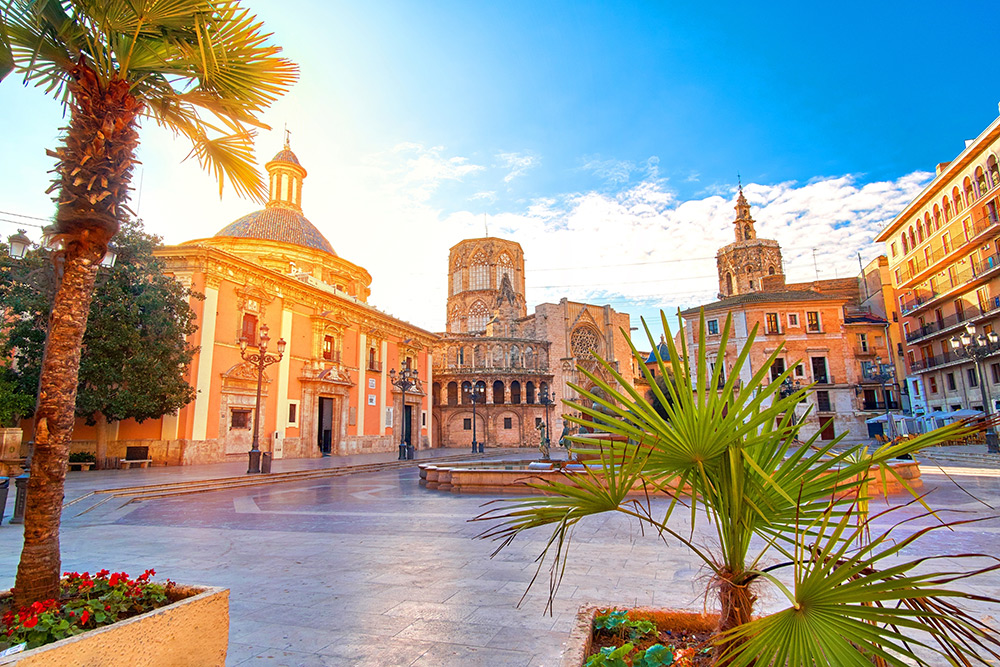 #6 Toronto
Cosmopolitan and Canadian, Toronto is the sixth of our top language travel destinations for 2019. Home to the Toronto Film Festival, the Toronto Maple Leafs hockey team and the CN Tower, this city is a hub for culture, business and entertainment. Perched on Lake Ontario (so large it has tides), you can talk a walk through the Distillery District with its red brick buildings, pick up some maple syrup from the St Lawrence Market or visit Casa Loma, a real castle built in the Gothic Revival style. And, of course, Niagara Falls are an easy drive away!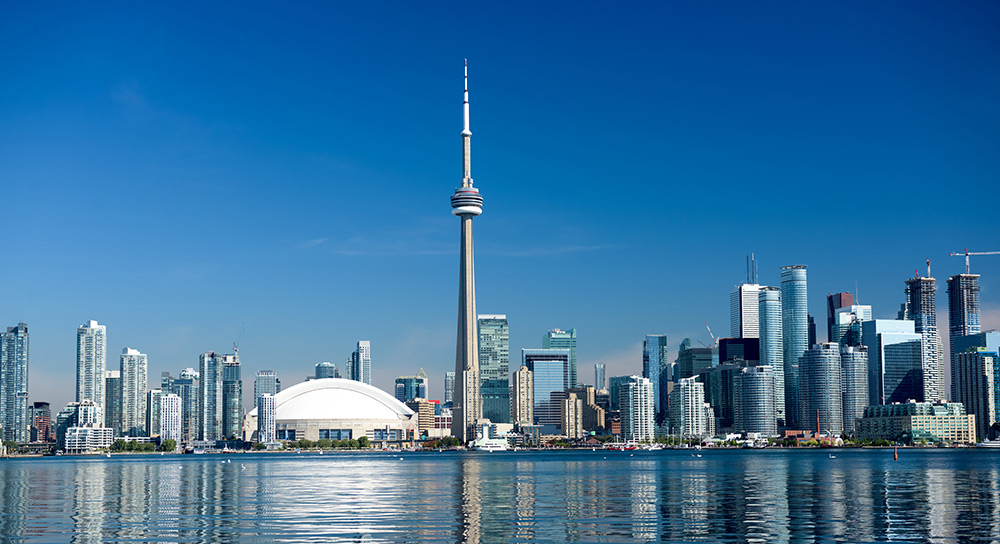 #5 Hamburg
This German city is definitely having its moment. Once a popular port city, you can still see the maritime influence all around modern Hamburg. HafenCity, the up-and-coming ultra-modern neighbourhood on the water, is home to the Elbphilharmonie concert hall, an avant-garde, wave-shaped structure that's the emblem of Hamburg's modern side. There's also a great coffee culture with cosy cafés on every corner and a cobblestone historic centre befitting any European city.
#4 Oxford
One of the UK's most scholarly cities, Oxford is posh yet down-to-earth and historic but still modern. In short, you'll love it! Of course, you have to wander around the Oxford campus, from the Bodleian Library to the Bridge of Sighs and beyond, where Stephen Hawking and J.R.R. Tolkien once studied. When you need to unwind, you won't be lacking options, as there are over 50 historic pubs in the centre of Oxford! Thirsty for a pint?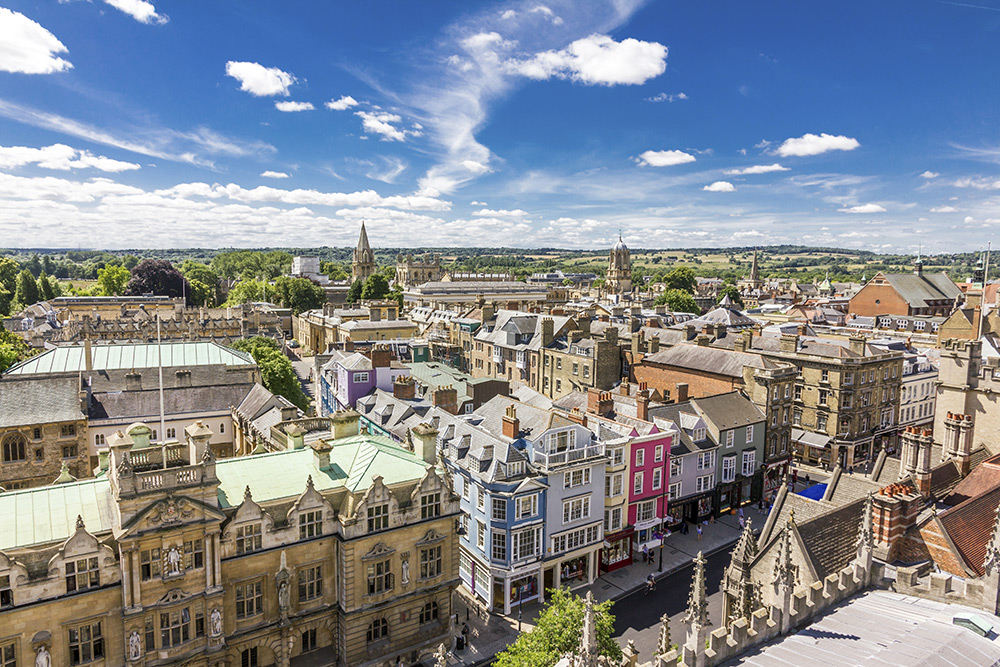 #3 Tokyo
Of all the top language travel destinations for 2019, Tokyo is by far the most exotic. Spending some time learning Japanese in this legendary city will transport you to two different worlds that live in the same place. The first is flamboyant and thrilling, with the bright lights of Shinjuku and the kitsch of maid and cat cafés and karaoke bars. The second is a peaceful oasis of cherry blossoms in the sprawling parks and temples where tourists mingle with monks and women in kimonos. There's nowhere in the world quite like Tokyo.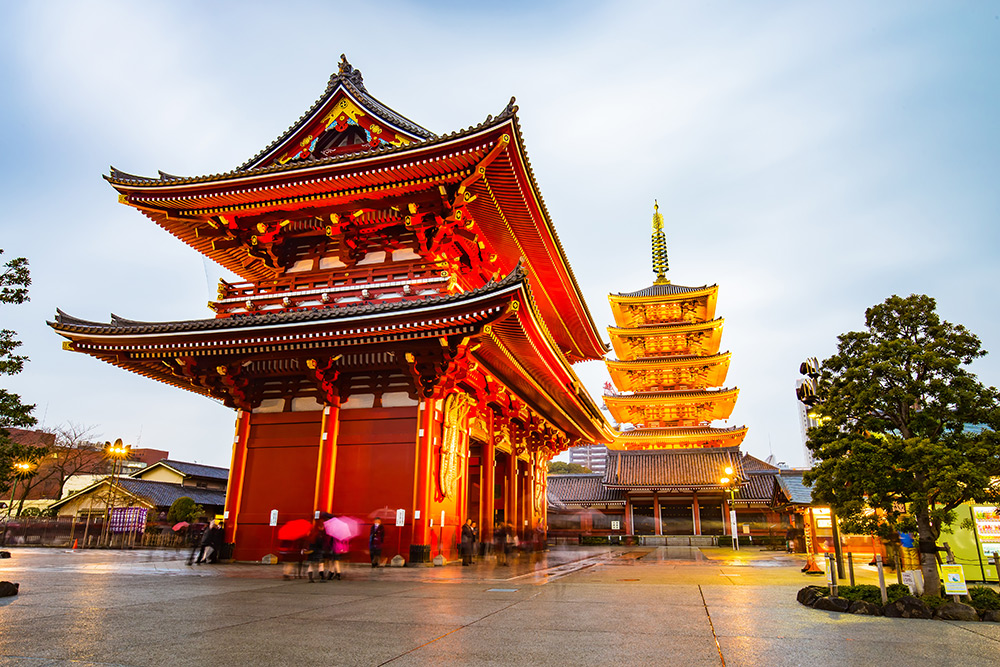 #2 Gold Coast
Of course, we couldn't leave Australia off of our list. An hour south of Brisbane, this mecca for surfers is chock-full of gorgeous beaches and wildlife sanctuaries, as well as towering skyscrapers and vibrant nightlife. Get vertigo-inducing views from the SkyPoint Observation Deck or experience a different kind of adrenaline as you watch the pros surf the big waves at Surfers Paradise Beach or Snapper Rocks. Don't miss your chance to chat with the friendly locals with their amazing accents and crazy Australian slang!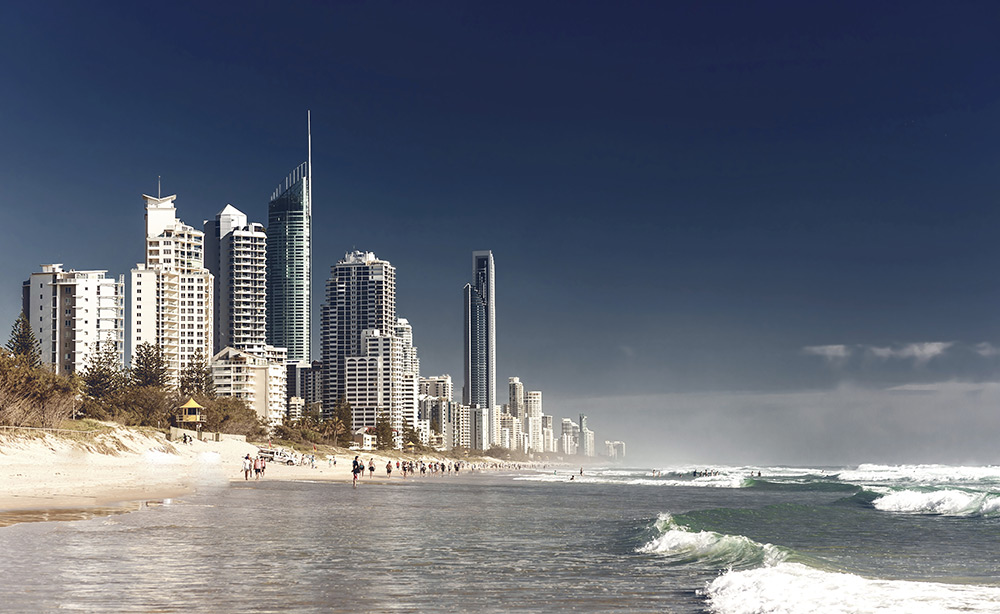 #1 Manchester
Bet you didn't know that Manchester is England's most-visited city after London! Manchester has a reputation for being hipster, open-minded and creative and a magnet for sports lovers. Football fans can cheer on Manchester United or Manchester City, while lovers of art and architecture can marvel over at The Quays (the city's uber-modern waterfront). The Manchester Pride Festival is hugely popular in the summertime and shines a spotlight on the famous Canal Street Gay Village, while during winter, the Christmas market and cosy historic libraries are great options. So, if you're looking for somewhere to learn English that's on trend, Manchester is it!