Sustainable development is an important part of our company policy at ESL. As well as ensuring best practice within our own organization, we proactively encourage our partner schools to engage in Corporate Social Responsibility (CSR) best practices through our CSR Self-assessment tool and its accompanying support network. One group of schools that shares our vision and has been working with ESL towards sustainable goals is ILSC, based in Vancouver, Canada. "Our business is education, and as facilitators of a global classroom, we strive to be unbiased, compassionate role models," says Eli Zysman from ILSC, "but we are also learners, and so we are constantly thinking about how we can contribute to building a better future."
Perhaps it is no coincidence that a language school based in Vancouver should be focused on sustainability. With water on three sides, the stunning Coast Mountain Range overlooking the city and a lush national park separating the city from the Pacific Ocean, the residents of British Columbia's largest city live immersed in tremendous biodiversity. But natural inspiration is not enough; to make a difference, dedication and action are required. In the city which gave birth to Greenpeace and the North American environmental movement in the 1970s, Vancouver City Council has set a great example by developing an extensive network of bike lanes, compost pickup service and excellent recycling facilities across the city. More recently it has declared a goal of becoming the world's greenest city by 2020.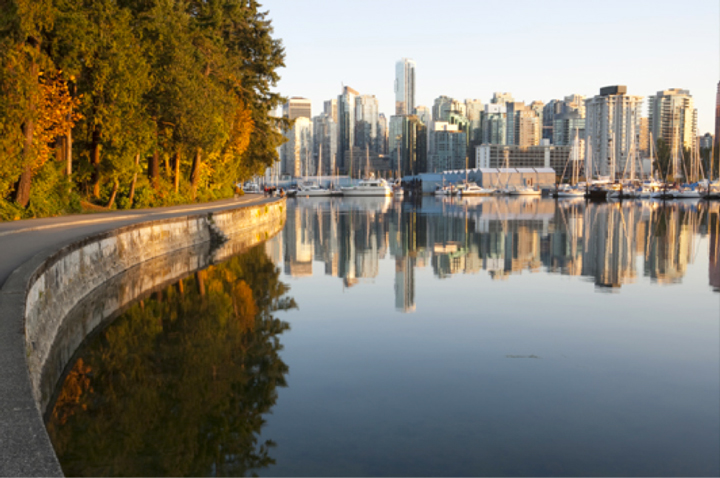 Vancouver
Much like the city council, ILSC is proactively tackling environmental issues. "Sustainable Management is a key pillar in ILSC's CSR Policy," continues Zysman, "ILSC has a Green Team that organically develops, implements, evaluates and continually improves upon ILSC's sustainable initiatives." The school's environmental policy was formalised after using ESL's CSR self assessment tool, which offers a clear framework for partners, students and staff to understand and implement green initiatives. But sustainability extends beyond environmental issues; a "collaborative approach" to decision-making and "grassroots approach to project development" means that new curriculum ideas often emerge from students and teachers in the classroom. This organic, learner-sparked curriculum development is one reason ILSC is able to offer a broad and exciting variety of courses and programs.
The emphasis on CSR continues in the curriculum itself. Courses like 'Global Social Issues' and 'Current Events' encourage students to act as agents of change by reaching out to the global communities that they return to once their time in Vancouver is over. The 'Green Leadership' programme, developed in partnership with ESL, is a groundbreaking course that encourages personal development along with awareness of the natural environment. The four-week program, targeted at adults and professionals, balances human-centred language development – through practical skills such as presentations – with innovative elements on the language of leadership and the environment. And, naturally, participants can get out and enjoy the spectacular natural scenery around the city with leisure options including kayaking and visits to progressive local businesses, designed to encourage teamwork.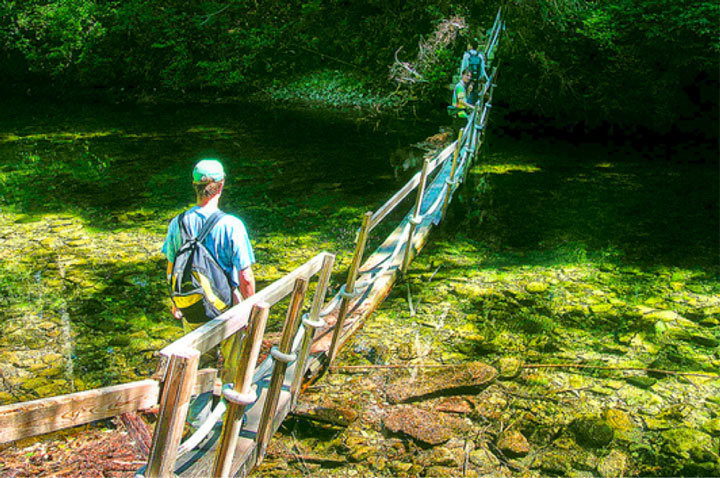 Canadian old-growth forest
For groups of schools, global coordination of CSR policy can present a challenge. ESL's CSR tool provides support and structure for groups to implement their CSR policies across different locations. ILSC has taken the knowledge gained by its Vancouver school and shared the insights with its other centres in Toronto, Montréal, San Francisco, New Delhi, Sydney, and Brisbane.
ILSC's schools in Canada and India are key partners for ESL's internship programs. These packages let learners combine a language course with an internship at a carefully selected local business. We believe that these programs offer an unbeatable way to get to know local culture in depth while developing professional and language skills. In keeping with its CSR policies, ILSC has relationships with companies that are focused on the environment and the betterment of society. Companies like Eco-Quartier in Montréal, Green Roofs in Toronto, and Habitat for Humanity in Vancouver are all dedicated to social enhancement and environmental responsibility. In New Delhi, we offer the chance to combine an English course with volunteer work at local NGOs. This programme is also offered with Hindi language courses.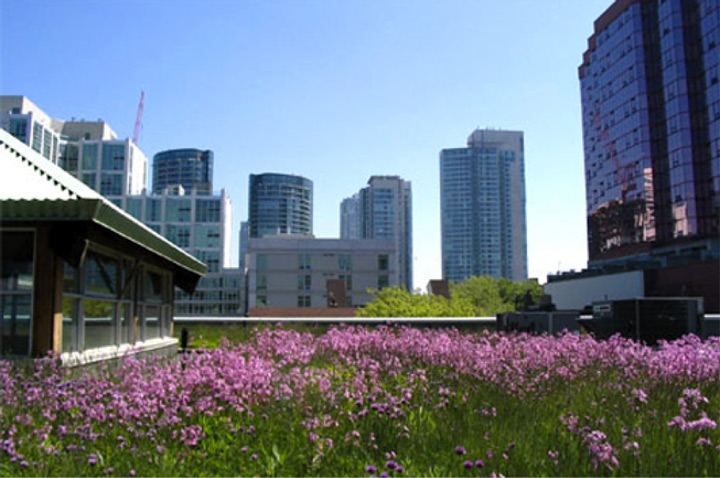 Green Roofs in Toronto
The social element of sustainability is crucial. Like other key ESL partner schools, ILSC interacts positively with both local and international communities through scholarship programs, fundraising events and community outreach programs like Learn to Earn at ILSC New Delhi, which provides English education to underprivileged Indian girls and young women. Over the past few years, the ILSC community has come together to provide aid after unexpected disasters such as those in the Horn of Africa, Japan, Pakistan and Haiti.
"Embracing the organic nature of change, ILSC will continually redefine, expand and improve upon our CSR initiatives as we learn, grow and change. We are constantly discovering new ways we can contribute to a more positive world and future." More and more schools are playing the role of educators beyond the language classroom. At ESL, we are here to support this important step towards sustainability.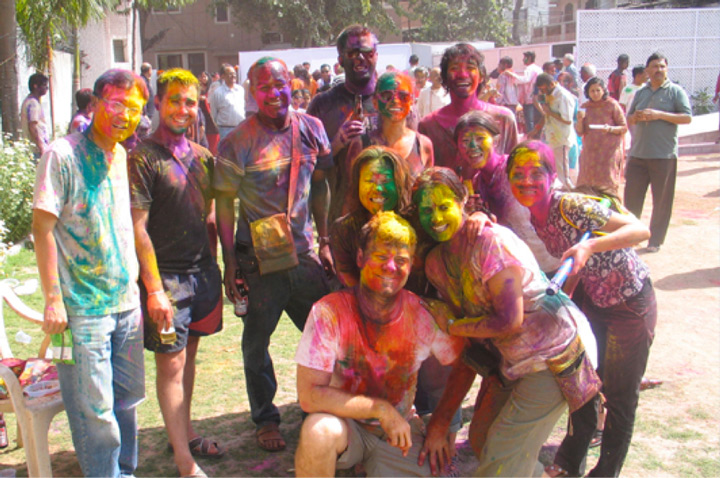 Students at ILSC New Delhi
Find out more about ESL's CSR Self-assessment tool.