So you've decided to take a trip halfway around the world to study abroad in Korea, home of K-pop, stunning natural landscapes, high rise apartments galore, and barbecue on every corner. Great choice! Korea is a fantastic place to study abroad, with (mostly) welcoming locals, vibrant streets where there's always something to take in, and a fascinating language to dive straight into. To help get you started, here's some of the things we think you should know before your study abroad in Korea – or even if you're just considering going!
Before you leave for Korea
Before you go, if possible, it's a really good idea to at least learn hangul, Korea's alphabet. This means you'll be able to read many of the things you see around you, as Koreans use a lot of English phrases in their day-to-day life – just written in hangul. '마트' means 'mart' (ma-teu), for '캠퍼스' means 'campus' (kaem-peo-seu), for example. So if you understand English and can read Korean, it'll be a great help!
Visas
Most importantly, before you go, you'll need to check how long you'll be able to stay in the country. Unless you're studying at a university, you're not going to need a visa, and will be able to enter visa-free and stay for a limited period of time. This period of time varies depending on the country you're from. Canadians can stay for a period of 180 days visa-free, while US and EU citizens (except Cyprus) can stay for 90.
In order to stay longer without needing a visa, you simply leave the country, and return again – the perfect excuse for a holiday while you're there!
Medical considerations
If you're not a resident, you won't be part of the national healthcare programme. Consider taking out insurance for your stay there. Make sure that before you go, you're up-to-date on your vaccinations and check what travel vaccines you need. More information on the vaccines you'll need is found in our infographic down below.

What to pack for South Korea
With weather in South Korea varying wildly from summer to winter, if you're going for a long time you'll need to plan ahead. Korean winters are cold, with temperatures in Seoul frequently reaching below zero, although if you choose to study Korean in Busan, in the south, temperatures are milder. Korean summers are hot and humid, though they are at least relatively short. Therefore if you're going for a long stay, think about packing heavier winter clothes, and warm-weather clothes as well.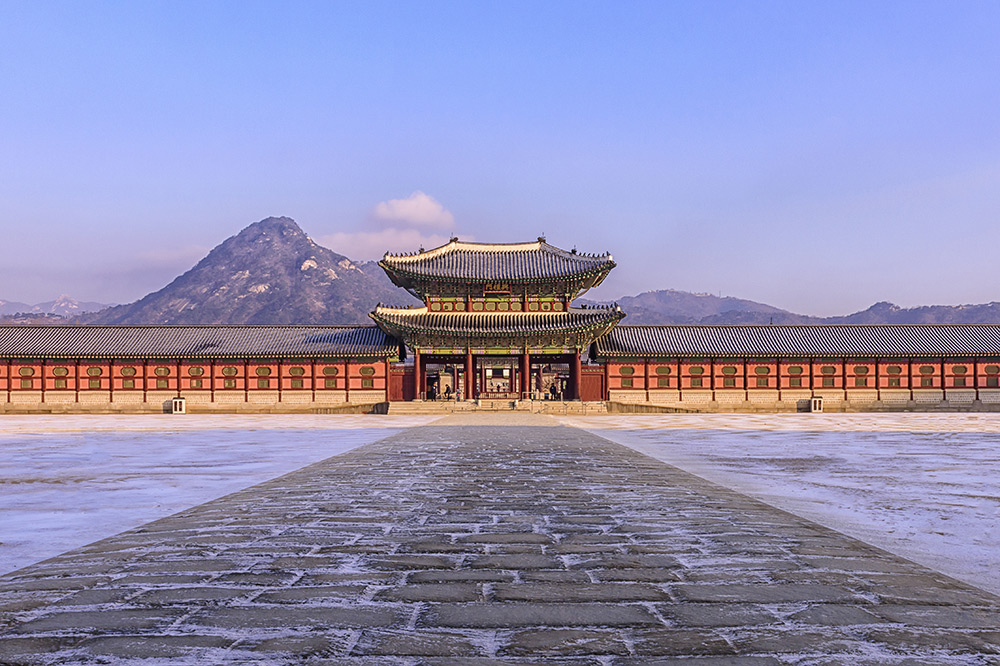 The great thing about Korea is how cheap clothing is: and how much of it is on offer! It's a shopaholic's dream, so if you'd prefer to pack light, you'll be able to buy clothes there at great prices.
Pro tip: Koreans don't generally expose their chests or shoulders, so stray away from low v-neck tops and spaghetti straps.
What to do when you arrive in South Korea
Huge South Korean cities can be intimidating, but most have a fantastic public transport system that will get you wherever you need to be with ease! Buy a rechargeable transport card when you arrive, so you can tap in and out on the metro and on the bus. You can buy and recharge these in metro stations, or the aforementioned 'marts' like 7/11 or Mini-Stop. Some types of card can even be used in shops and in taxis, and most can be used across the entire country!
As one of the world's most advanced countries when it comes to Wi-Fi, internet in Korea is relatively cheap and accessible. Renting a Wi-Fi egg to use during your study abroad in Korea is a great option, as you can take it wherever you go. Before you arrive in Korea, download the Naver Maps app, which is much more reliable than Google Maps over there. It'll let you find nearby restaurants, popular attractions, and routes to get from A to B – all in English!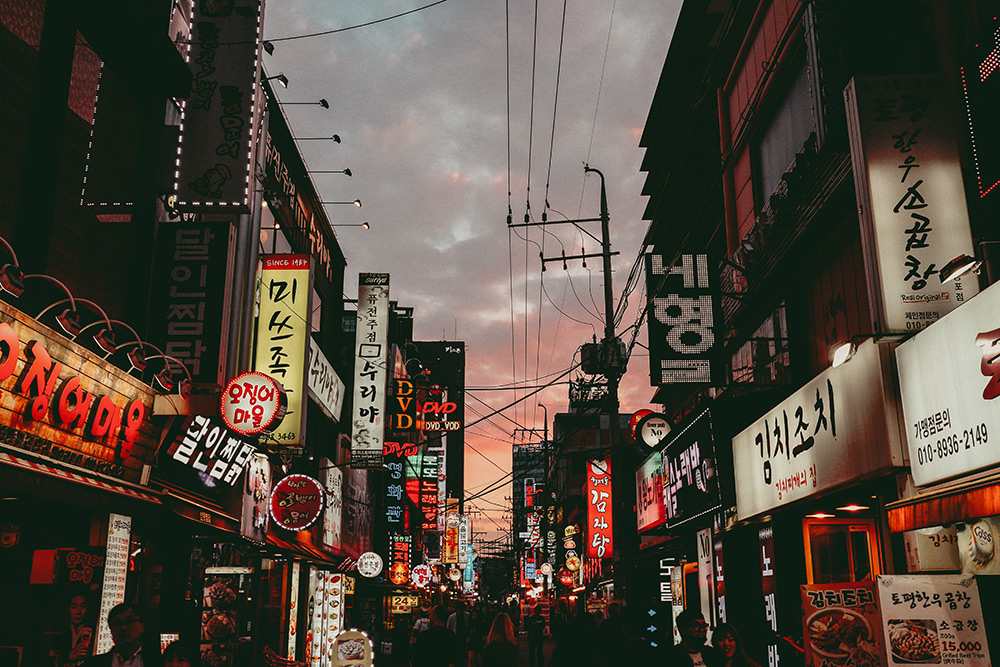 With all that done and dusted, we're sure you'll be itching to get out and explore the city! When you first arrive, make sure you get your route from your accommodation to the school sussed out, so you're not stressed the first day.
If you follow all these steps on our study abroad checklist for Korea, we're sure you'll arrive in Korea feeling more than prepared – all that you'll have left to do is enjoy your time there!