South Korea is booming. With record numbers of tourists, it may be time for you to see for yourself what all the hype is about! Whether you're travelling just to discover another corner of the world or to learn Korean in Seoul with full immersion – one of the biggest perks of your trip will be the food! For those who don't speak any Korean, looking at a menu might feel a little daunting, so we've rounded up a list of 10 Korean dishes to try in Seoul. Hope you're hungry!
1. Banchan
This word refers to small plates served as side dishes. You may not even have to order them as it's pretty common to find them included with your meal. Examples of Banchan include kimchi (more on that later), namul (stir-fried soybean sprouts with sesame oil) or oi muchim (spicy cucumber salad).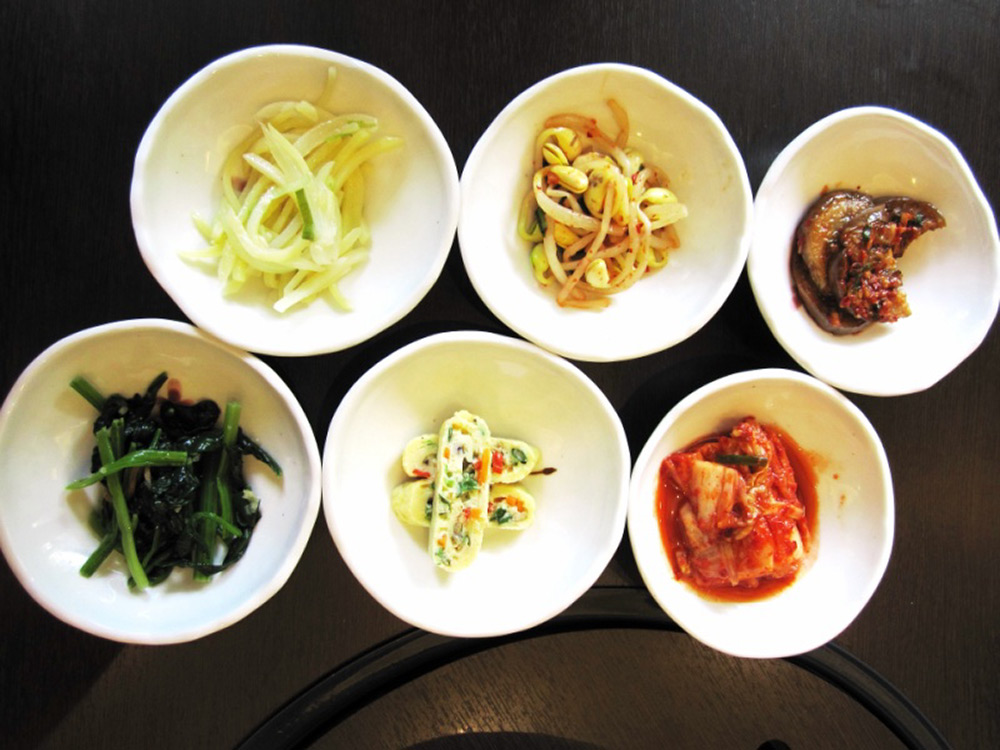 2. Kimchi
If there's one Korean food that most people have heard of, it's kimchi. This fermented cabbage dish is everywhere in Korean cuisine, and it's full of probiotics to promote digestion and other health benefits. It's unavoidable in Korean restaurants, so make sure you at least try it in one of its many varieties, like cucumbers stuffed with kimchi, dongchimi (or "water kimchi") or kkakdugi (kimchi made from diced radishes).
3. Haemul pajeon
A seafood pancake may sound like a strange combination, but think of it as a savoury crepe made with shellfish – delicious! The scallion pancake is the base, and it usually includes some combination of shrimp, squid, clams, oysters and mussels and is served with soy sauce.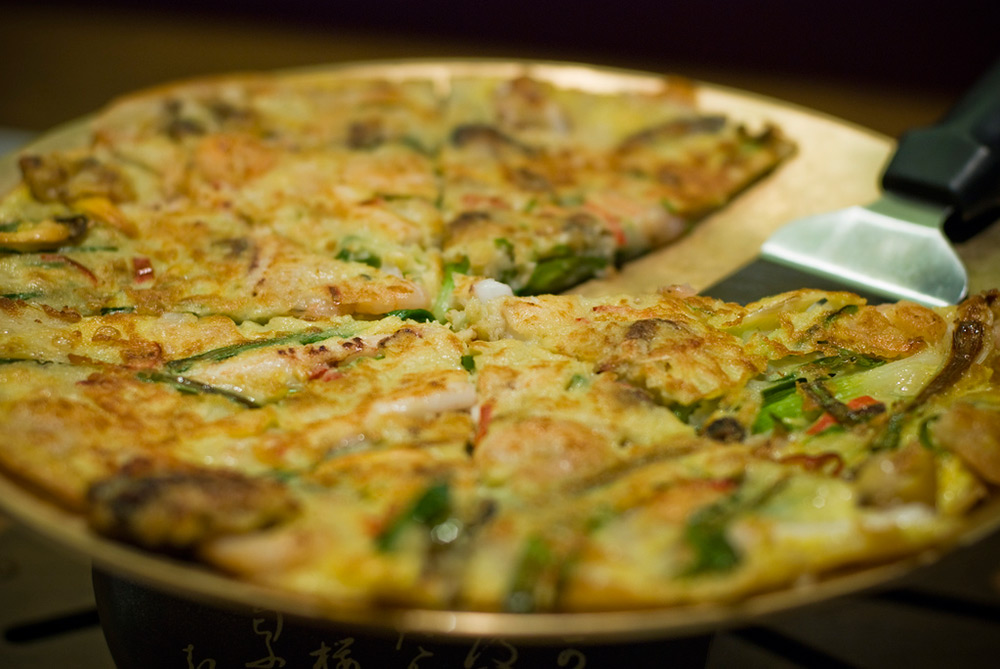 4. Japchae
This is a go-to Korean dish for picky eaters! This noodle dish is special because the noodles themselves are made from sweet potato starch. They're tossed up with stir-fried vegetables, sesame oil, soy sauce and usually beef or pork, but you can also order it vegetarian style.
5. Bibimbap
This colourful dish takes the basic bowl of rice to the next level. Perhaps the dish most popularised in western countries, its ingredients are white rice, chilli paste, soybean paste, beef, and a fried egg. It's served hot and you're meant to mix everything up together before eating. No wonder it's a popular choice!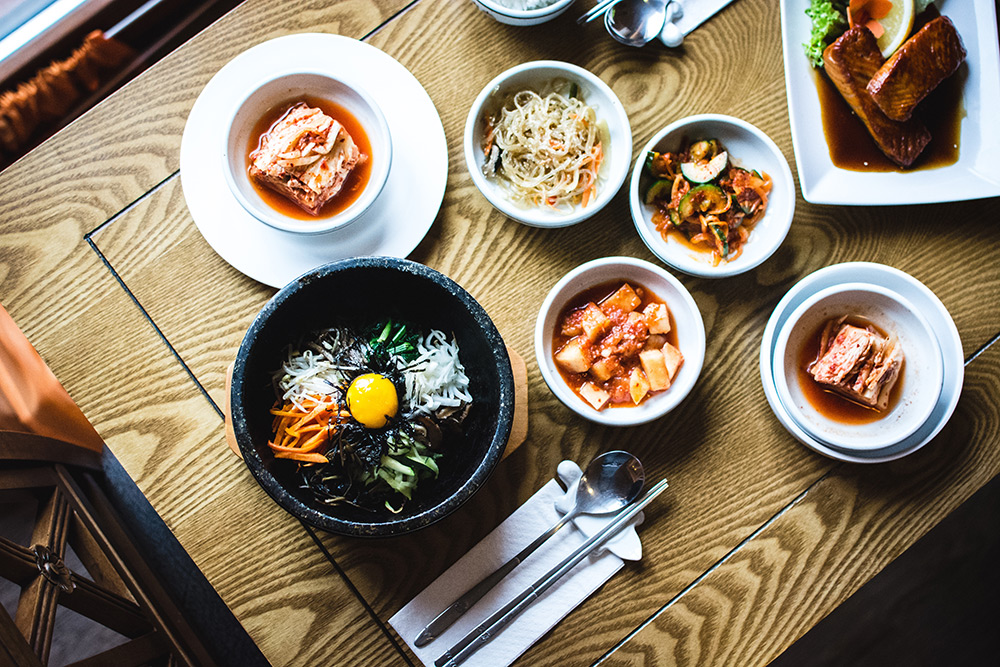 6. Bulgogi
Koreans love complex flavours, and this dish is no different! Bulgogi is thinly sliced beef marinated in soy sauce, ginger, garlic, black pepper, and maybe a secret ingredient or two! The best part is hearing the meat sizzle on the barbecue and smelling it before it arrives at your table!
7. Gogi gui, or Korean barbecue
Another dish that probably always comes to mind when thinking about Korean food is the famous Korean barbecue. You'll see it on the menus as gogi gui (sometimes written as one word), and part of the fun is cooking it yourself tableside at your own grill! At the Korean barbecue restaurants in Seoul, you'll be able to order a variety of meat (usually various cuts of beef and maybe chicken), which will come with a wide array of banchan. It's a real experience!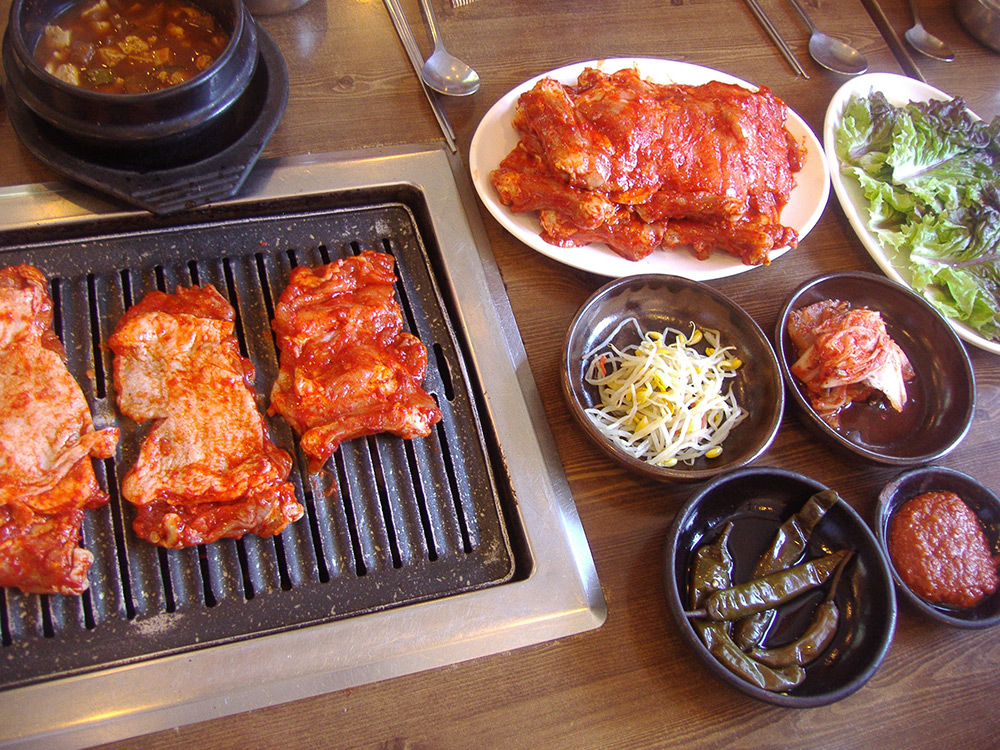 8. Samgyetang
How do Koreans cool off in the hot summers? By fighting fire with fire! This hot ginseng chicken soup is served when it's warm outside, with the idea that warming up your insides will actually help regulate your body temperature and keep you cool. Other ingredients include garlic, rice and jujubes.
9. Bingsu
One of the sweetest Korean dishes to try in Seoul, try this for a more "traditional" way of cooling off! Bingsu is shaved ice topped with condensed milk and a variety of toppings, the most traditional being red bean paste. If that doesn't tickle your fancy, you can also get it topped with every type of fruit under the sun, green tea, or chocolate!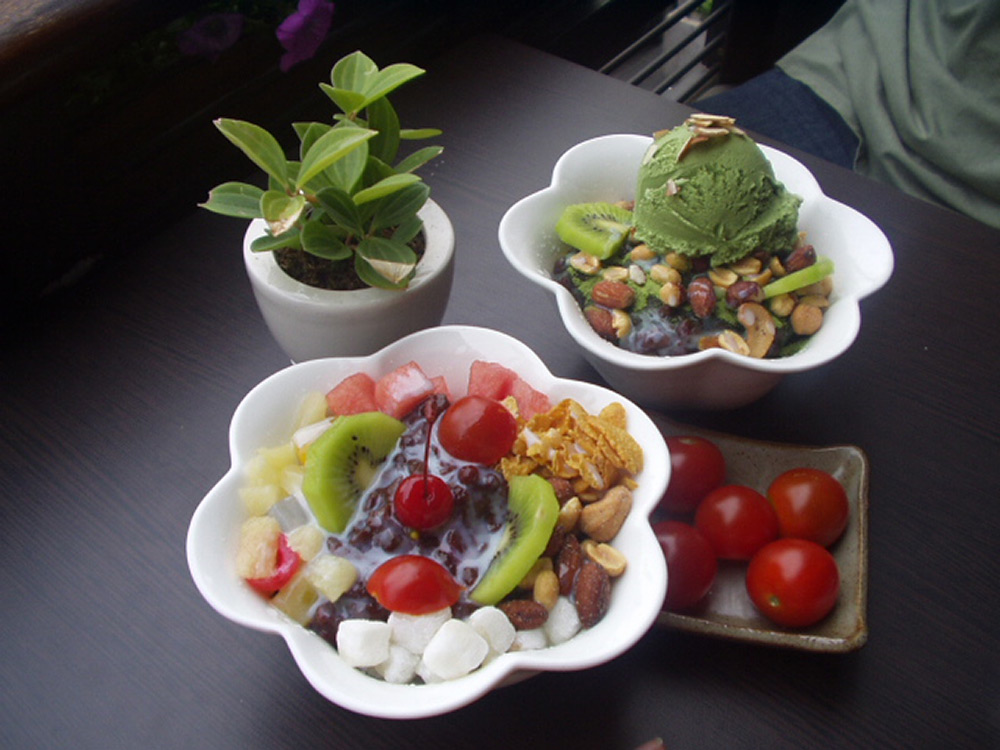 10. Dakkochi
Last but not least, who could forget about Korean street food? These grilled chicken skewers are a universal favourite. They can be spicy, and marinated in chilli paste, or sweet, and marinated in honey and brown sugar. Whichever you choose, it's a cheap way to satisfy your hunger cravings in a hurry!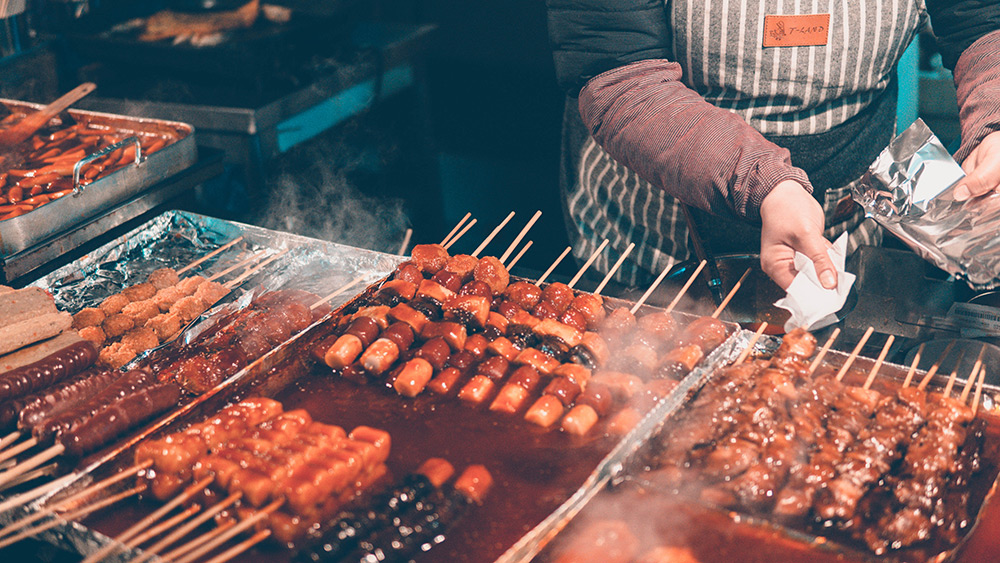 So, is your mouth watering over these Korean dishes to try in Seoul yet? This is just the tip of the iceberg… you'll have to go there for yourself to try them all!