Everyone knows that Ireland is the land of leprechauns and giants, home of Guinness, Riverdance and great craic. You probably know that it's called the 'Emerald Isle' for its lush, green hills and fields and you're bound to have seen its famously beautiful landscape in movies and TV shows from Game of Thrones to Derry Girls. So, in honour of St Patrick's Day – perhaps the world's favourite festival – we've rounded up some of our favourite things that you didn't know about Ireland!
1. It has more Eurovision winners than anywhere else
Ireland has won the Eurovision song contest a record-breaking seven times, taking the crown in 1970, 1980, 1987, 1992, 1993, 1994 (that triple-win lives long in Irish hearts!) and 1996. Our fave winning tracks are Johnny Logan's Hold Me Now (1987) and Niamh Kavanagh's In Your Eyes (1993).
2. More UFO sightings are reported in Ireland than anywhere else in Europe
There have been 105 UFO sightings in Ireland – more than anywhere else in Europe since records began. Baffled observers have described flashing lights, flying saucers and spooky beams of green light. It sounds like visiting aliens like Ireland almost as much as we do!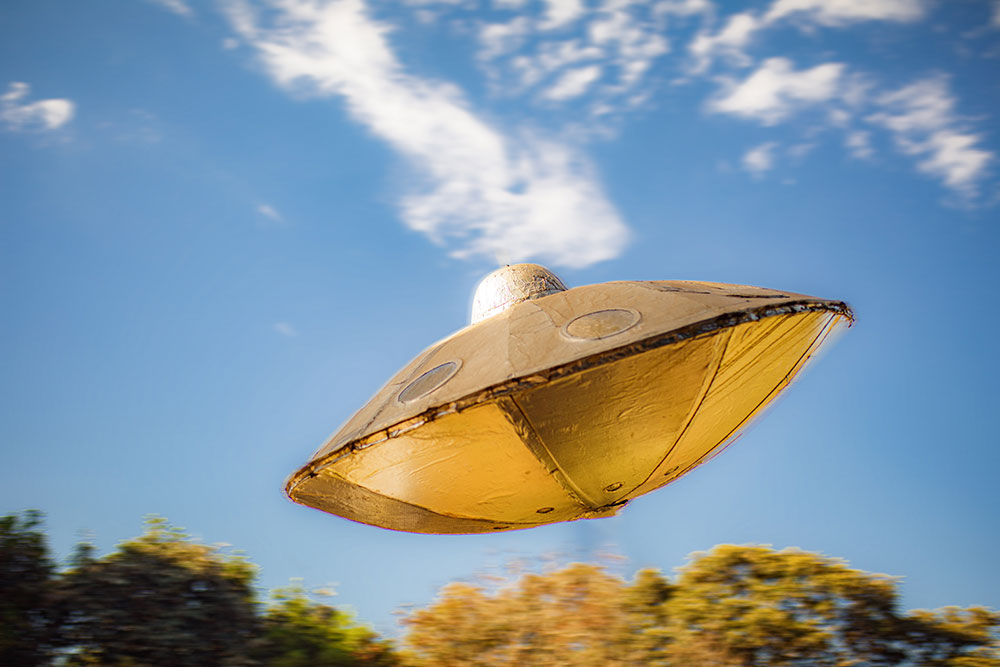 3. The official first language of Ireland is not English
Come to Ireland and you might be confused to see road signs in English and Irish. Irish, in fact, is the official first language of the Republic of Ireland and is recognised as a minority language in Northern Ireland. Irish is also one of the official languages of the European Union. Although it is spoken by almost 40% of the Irish population, it is used daily by fewer than 2%. The country is still one of the most popular places in the world for studying English abroad – thanks, in part, to its famously friendly and hospitable people!
4. The longest place name in Ireland is Muckanaghederdauhaulia
Roughly translated from the Irish as "pig marsh between two sea inlets", this wild and beautiful hamlet in County Galway has more letters in its name (22) than inhabitants! Still, doesn't everyone want to say they've been to Muckanaghederdauhaulia?!
5. Nigeria is the world's biggest consumer of Guinness
Yes, it's true! More people consume Guinness in Nigeria than in Ireland! Don't worry: the famous brewery in Dublin produces more than 10 million pints a day, so there's plenty to go around. And plenty of great pubs to drink it in, too!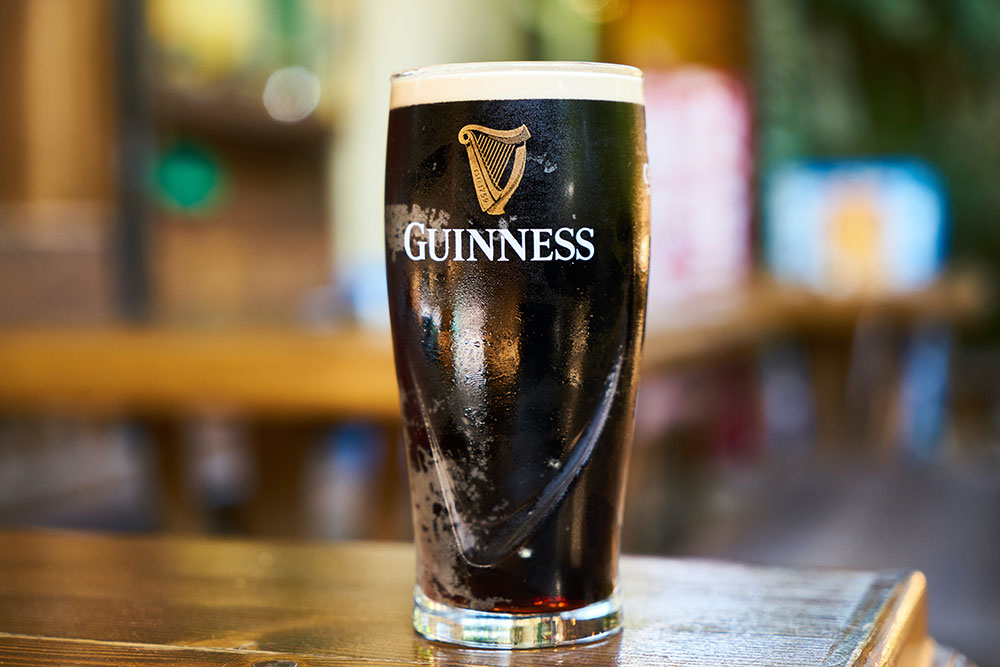 6. Halloween is Irish
It turns out that the spooky autumn festival is about more than fancy dress and sweets (although we love those too)! Its roots are in the ancient Celtic festival of Samhain, which marked the end of the harvest and the start of the darkest part of the year. Celebrated with bonfires and sacrifice, it was believed to be a time when the spirit world opened up and ghosts walked among us….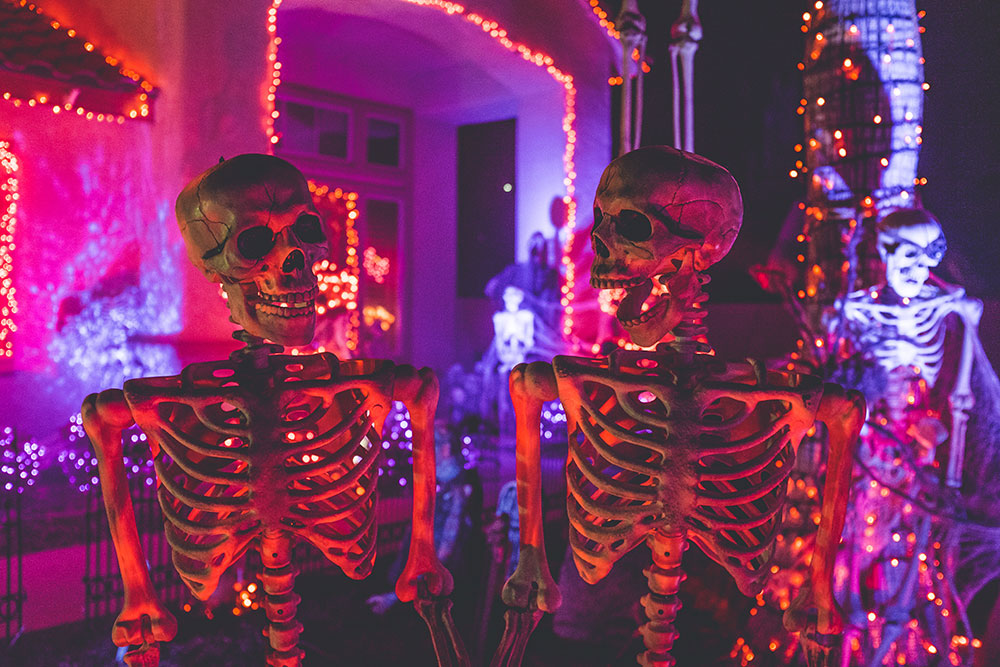 7. Off with their heads!
Did you think the guillotine was a French invention? Mais non! The Irish were lopping off heads 500 years before the French revolution. A gruesome woodcut in Holinshed's Chronicles (published 1577) depicts the decapitation of the unfortunate Murcod Ballagh near Merton in Ireland on April 1, 1307.
8. There are award-winning writers galore
For such a small country, Ireland knocks it out of the park when it comes to famous writers and poets. No less than four of its illustrious authors have won the Nobel prize for literature – W.B. Yeats (1923), George Bernard Shaw (1925), Samuel Beckett (1969) and Seamus Heaney (1995). Where better to learn English than a country where a love of language runs so deep!
9. Not all Irish are redheads
Only around 9% of Irish people are natural redheads – but the country still tops the ginger charts! It is estimated that about 2% of the world's population are redheads, but they are more abundant in Ireland than anywhere else on earth.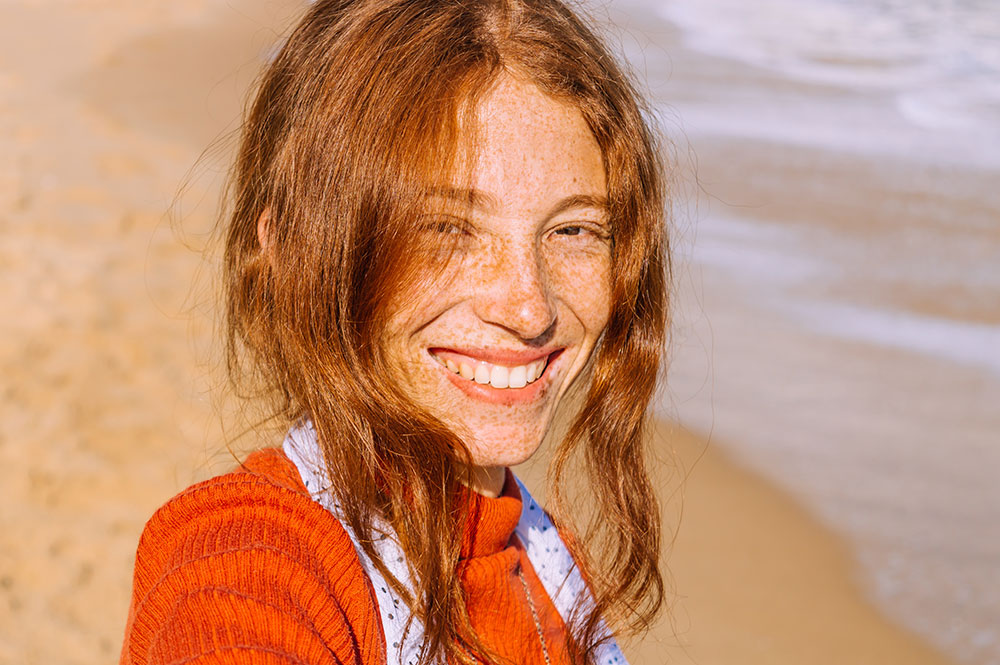 10. Ireland has a tomb older than the Great Pyramid at Giza
The spectacular Newgrange tomb complex (Brú na Boinne in Irish) was built with such precise alignment that its central passage is stunning illuminated every year on the winter solstice. Astonishingly, it was built 5000 years ago – several centuries before either the Great Pyramid at Giza (2500 BC) or Stonehenge (3000 BC) were constructed!
11. It's home to the Atlantic Way, the world's longest coastal route
Stretching for 2,600 kilometres, the stunning Wild Atlantic Way extends from Donegal in the northwest of Ireland, through Galway and all the way to Cork in the southwest. It encompasses spectacular scenery and more than 1000 attractions. Anyone up for a road trip?