Is summer beginning to feel like a very distant memory? Well, it doesn't have to! The nights may be drawing in up here in the northern hemisphere, but in Australia things are just starting to heat up. If you're looking for a study holiday somewhere special with plenty of sunshine, why not spend Christmas learning English in Australia? Just imagine spending Christmas day on the beach, sunbathing or surfing! Or hanging out with koalas or kangaroos. Or perhaps even snorkelling in the Great Barrier Reef! Combine learning English, the world's most spoken language, with spending Christmas in Australia for the holiday experience of a lifetime! Chase away those winter blues and check out our reasons why you should spend Christmas in Australia this year!
Christmas Down Under
So, how is Christmas celebrated ´down under'? Well, a lot like in the United Kingdom! Australians decorate Christmas trees, enjoy carol singing, and some even eat a traditional British-style Christmas lunch of roast turkey with all the trimmings. The big difference is that in Australia, they will be doing it all in gorgeous sunshine! Other people prefer to celebrate Christmas lunch with a barbecue in the garden, or even to take a big picnic down to the beach. Take note when it comes to packing: classic beachwear on Christmas day in Australia is a swimsuit and Santa hat! Sometimes, Father Christmas even comes to the beach in shorts to greet kids and hand out presents!
Why Study English in Australia
Australia offers an unbeatable combination of a fantastic quality of life and extraordinary scenery and wildlife. Australians are famously open and friendly, and love to welcome people from around the world. The English spoken in Australia is very similar to British English, and the two countries share strong cultural ties. But you're bound to pick up some interesting Aussie expressions too while you're here! Wherever you choose to study, you will be immersed in English, so you'll see real progress in your language and communication skills. This enormous and incredibly diverse country has a wide choice of places for you to visit and study English, whether you want vibrant cities or breathtaking nature.
Best Places to Spend Christmas in Australia
Sydney, Australia's biggest and most cosmopolitan city, is a fantastic place to spend Christmas. Dazzling Christmas lights, fabulous shopping and the surfing at world-famous Bondi Beach all make Sydney a superb holiday destination at Christmas. Or you could go for Melbourne, with its museums and galleries, fashion boutiques and bars. It also hosts the enchanting Carols By Candlelight outdoor concerts – nothing feels more Christmassy than singing carols under the stars with thousands of fellow revellers! Perth, on the western coast of Australia, is the sunniest regional capital in the country, ideal for soaking up some Christmas sunshine, ideally on the city's stunning white sand beaches, which will take your breath away.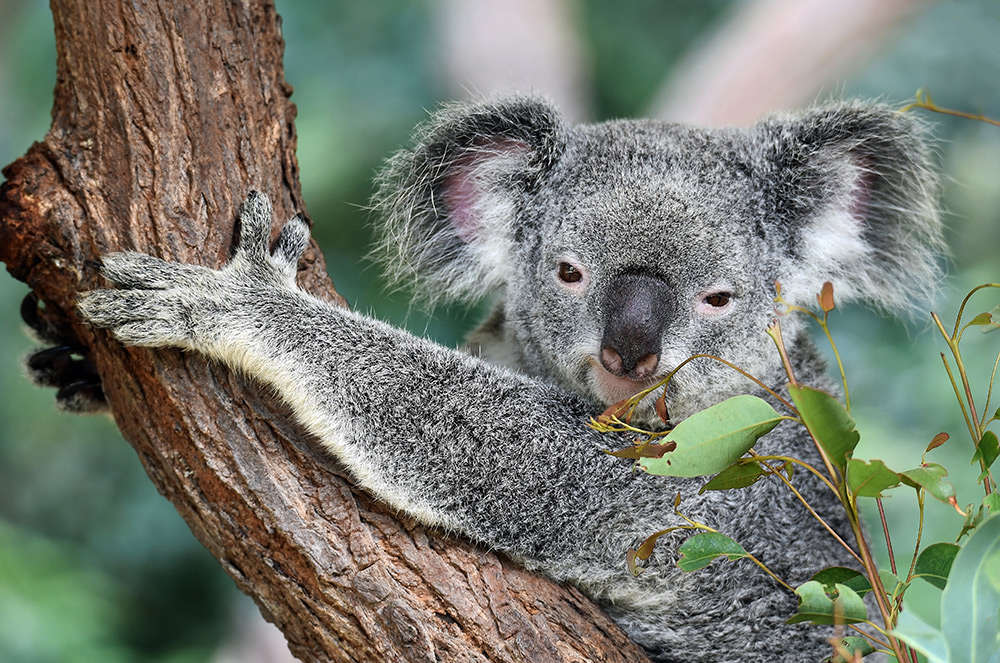 If you want to combine studying English with exploring some of Australia's unique natural wonders and iconic wildlife, you'll have plenty of choice. The gorgeous city of Cairns is hot and steamy in December, making it perfect for sun-worshippers. It's also the ideal choice if you're a fan of the great outdoors: explore the remarkable tropical rainforest, or use it as a base for visiting the Great Barrier Reef. Snorkelling or diving around one of the world's most spectacular natural attractions will truly make this a Christmas you'll never forget! The charming and laid-back surfer town of Noosa is the perfect destination if you want to get up close and personal with some of Australia's most iconic wildlife – including, of course, the koala – in the Noosa National Park. Or you could kick back with the surfers in the legendary beach paradise of Byron Bay, where the motto is 'Cheer up, slow down, chill out'.
Wherever you choose to study English in Australia, we know you'll have a very happy Christmas down under!