When it comes to deciding on what to eat first thing in the morning, people tend to be pretty set in their ways. However, as we enter what seems like the 498th week of isolation, we're pretty sure we're all striving towards creativity even in the most mundane aspects of every-day life. In fact, we're pretty sure even those who wouldn't have considered themselves avid foodies before confinement have now gathered a fair amount of experience in the kitchen!
Jazzing up your breakfasts isn't only a fun activity to keep you entertained, it's also a great way to make every day as special as possible – particularly the weekends! From sweet to savoury and even spicy flavours, you'd be surprised at how differently countries choose to break their fast. So, hoping this will serve as inspiration, here is what breakfast looks like in 7 different countries:
Costa Rica
Costa Ricans traditionally begin their day with a delicious combination of sweet and savoury: black beans and rice with scrambled eggs and fried plantain. The sweet flavours come from their custard-like 'natillas' and the juice the breakfast is washed down with. Nutritious and yum!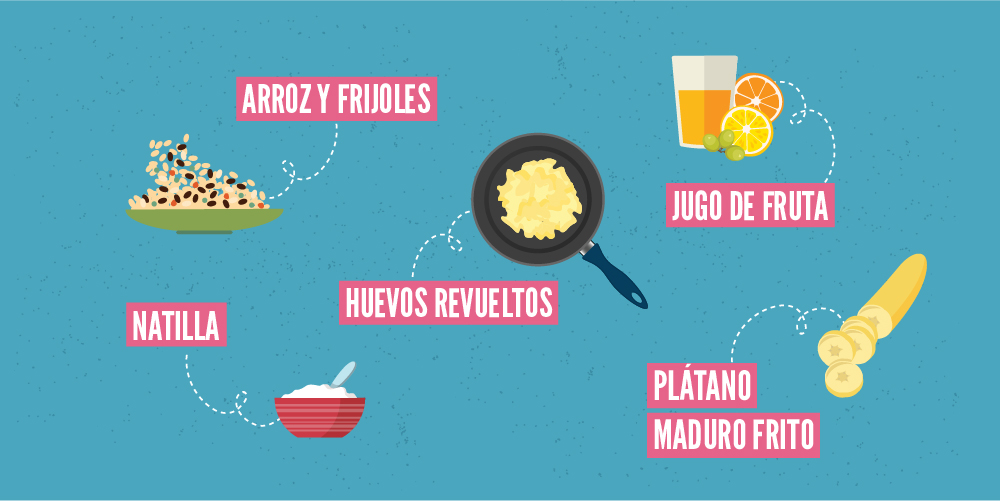 England
Although very popular all over the UK and Ireland, it's common to refer to this meal in particular as a 'traditional English breakfast' or even 'a fry'. The latter seems like a very appropriate name indeed since it consists of fried eggs, bacon, sausages, grilled tomato and mushrooms, with a side of toast and a nice cup of tea. This may sound pretty heavy but take it from us – it is THE ultimate hangover cure.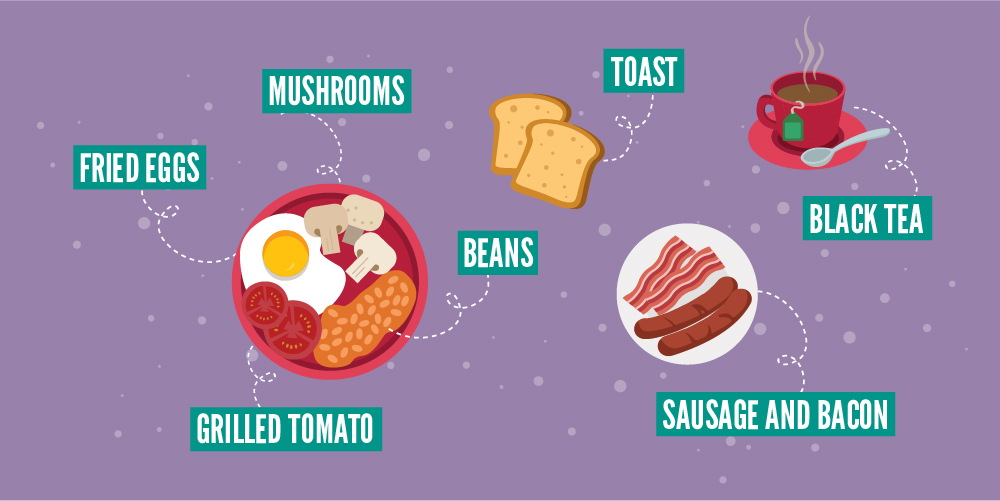 France
If we could only live inside an actual French pâtisserie! A typical breakfast in France can be quite a mouth-watering display of delicate pastries such as freshly-made baguette, croissants, chocolate bread and an assortment of butter and jams. Fruit is also usually included, and we dare say café au lait (coffee with milk) is a must!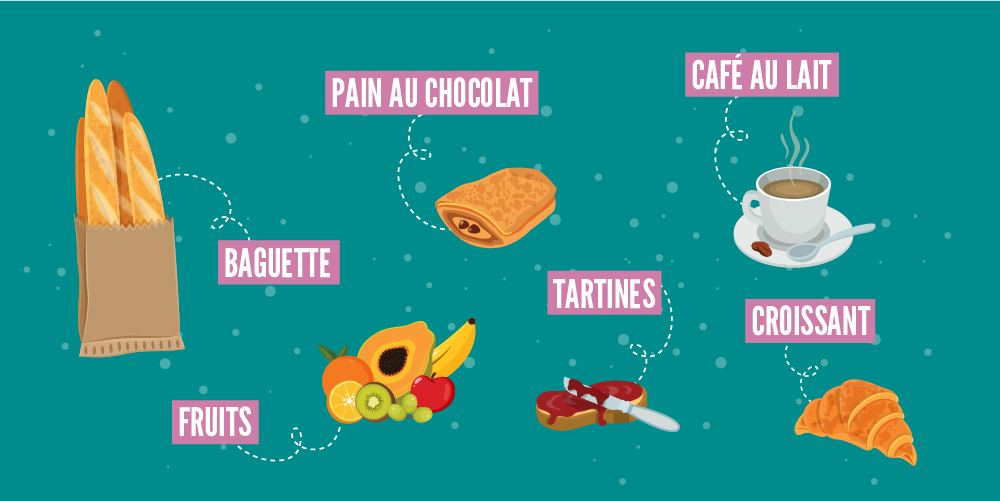 Japan
For Western cultures, a traditional Japanese breakfast may seem more suited to a different time of the day, like lunch or dinner. The Japanese commonly break their fast with cooked rice topped or mixed with raw egg and soy sauce ('tamago kake gohan'), miso soup, pickled veggies ('tsukemono'), square omelettes made of several rolls of cooked eggs ('tamagoyaki'), and infused Japanese green tea ('sencha'). Not too rich or heavy, this is undoubtedly a healthy and well-balanced meal to begin the day with.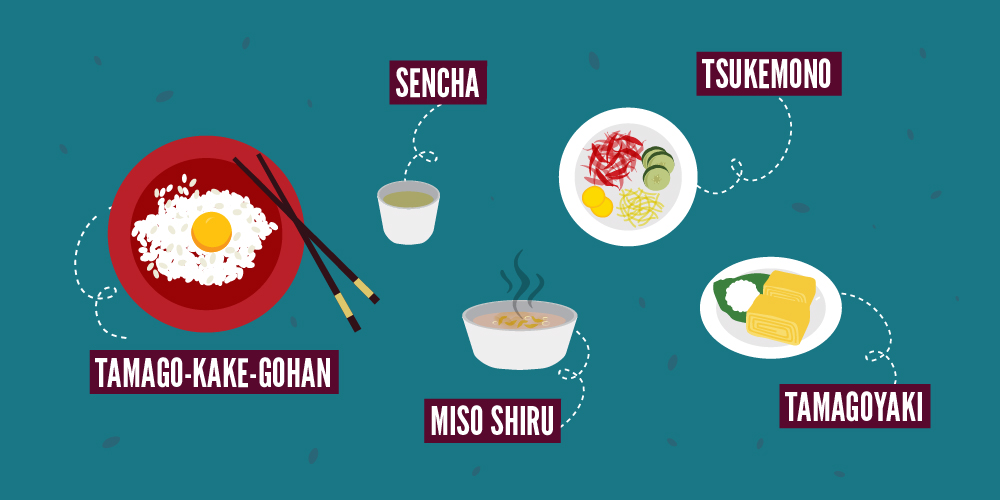 Canada
We'd be pretty disappointed if Canadians didn't include their famous (and yummy!) maple syrup in their breakfasts, wouldn't you? It's poured over fluffy pancakes and crispy bacon for what sounds and looks like an extremely comforting and indulging brekkie.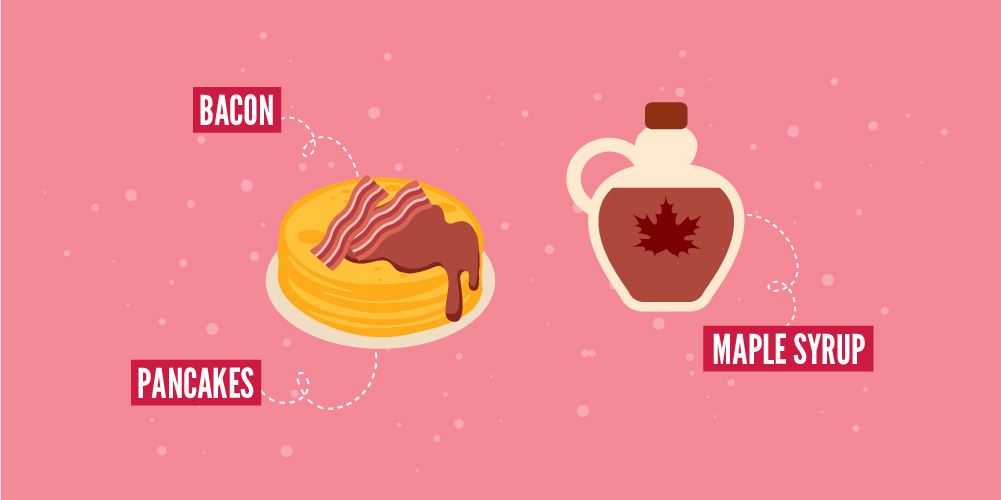 Germany
It seems like a German breakfast is more like an individual buffet where you can mix and match several savoury flavours: bread rolls, pretzels, a selection of cured meats and cheeses, and perhaps an egg or two. In addition, it's also common to include raw vegetables or a selection of jams and honey to accompany the bread.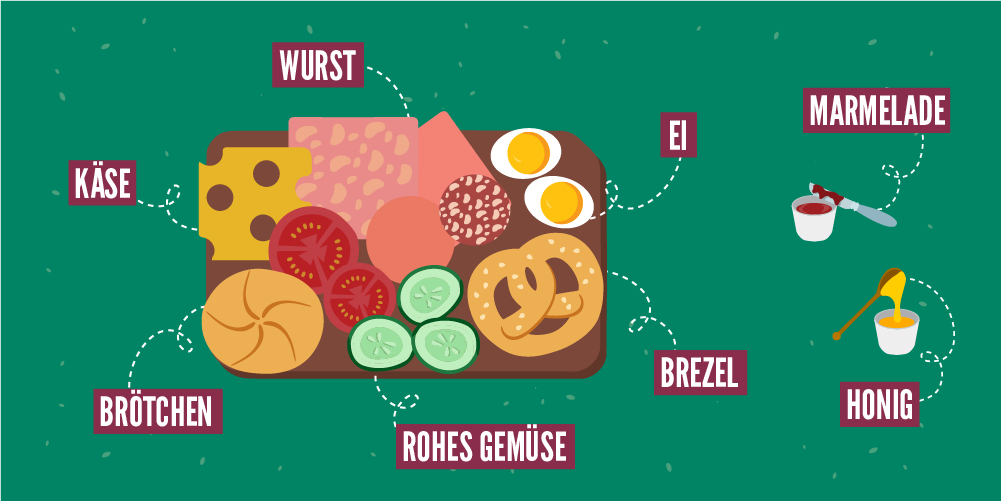 Spain
Althoughfound in fairgrounds and theme parks all over the world, the original Spanish churros – essentially deep-fried choux dough – are not coated in cinnamon sugar like they often are elsewhere, but just lightly dusted with sugar, if at all. They're to be eaten by dipping them in a thick chocolate drink and make for a great early-morning breakfast after a night out.
OK, enough. Picturing all of this yumminess without raiding the fridge on a five-minute basis is quite a challenge, so don't feel bad if you're already halfway to your kitchen – we are right there with you!
Although these extremely appetising breakfast options may not be entirely representative of every household and individual, they definitely provide very tasty ideas on how you can travel the world through your taste buds every morning! Also, after such an extensive mental trip around the globe, why not start planning for when you can travel and taste the original recipes?