It may be dark when you wake up in the morning, and dark by the time you get home, but winter does have some advantages. Christmas markets in Europe bring millions of people onto the city streets during the winter months. While 2020 sadly saw many of these markets temporarily close, 2021 has brought fresh life into this age-old tradition!
Throughout Christmas markets, there is a huge array of handmade gifts are on offer, along with cakes, roasted nuts and the ubiquitous glühwein. Markets are also excellent for language learners – you'll have the chance to practise your skills on a captive audience while improving your vocabulary!
So, where can you enjoy the top Christmas markets in Europe while learning a language?
*Disclaimer: this information is based on the information available as of 24/11/2021. Please check local regulations to ensure there are no disruptions in the events due to COVID-19 or otherwise.*
Christmas markets in Germany: Freiburg (18 Nov – 23 Dec 2021)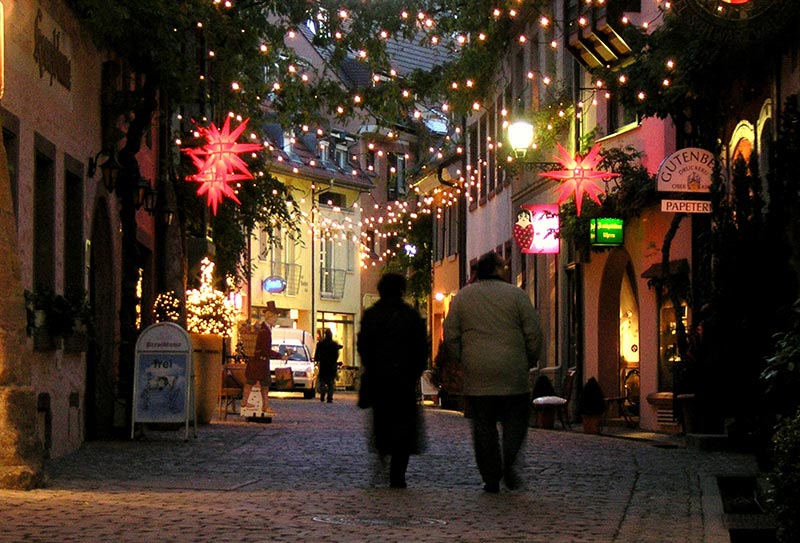 There's something about Freiburg's cobbled streets and Black Forest setting that makes it the perfect place for a Christmas market in Germany. Stalls fill the Rathausplatz, Kartoffelmarkt, Unterlindenplatz, Franziskanerstraße and Turmstraße, selling a huge array of Christmassy trinkets, cheeses, meats and pleasing warm drinks.
Find German courses in Freiburg
Christmas markets in Switzerland: Montreux (19 Nov – 24 Dec 2021)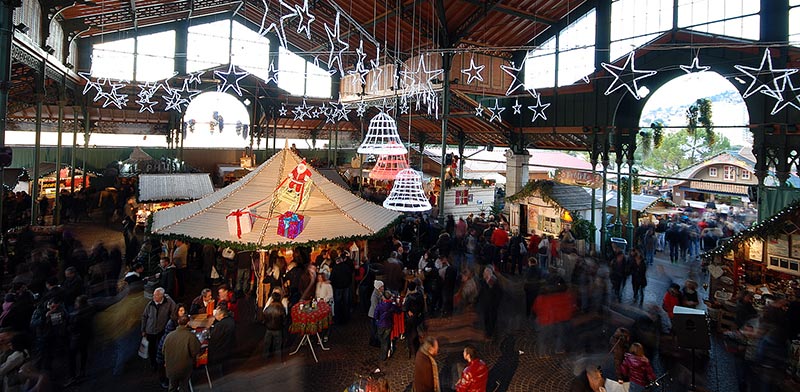 Montreux in the summer time is famed for its jazz festival and its gorgeous position on the shores of Lake Geneva. In the winter, the mountains are covered in snow, the air is crisp and the Christmas market takes over town.
Find French courses in Montreux
Christmas markets in Germany: Heidelberg (22 Nov – 22 Dec 2021)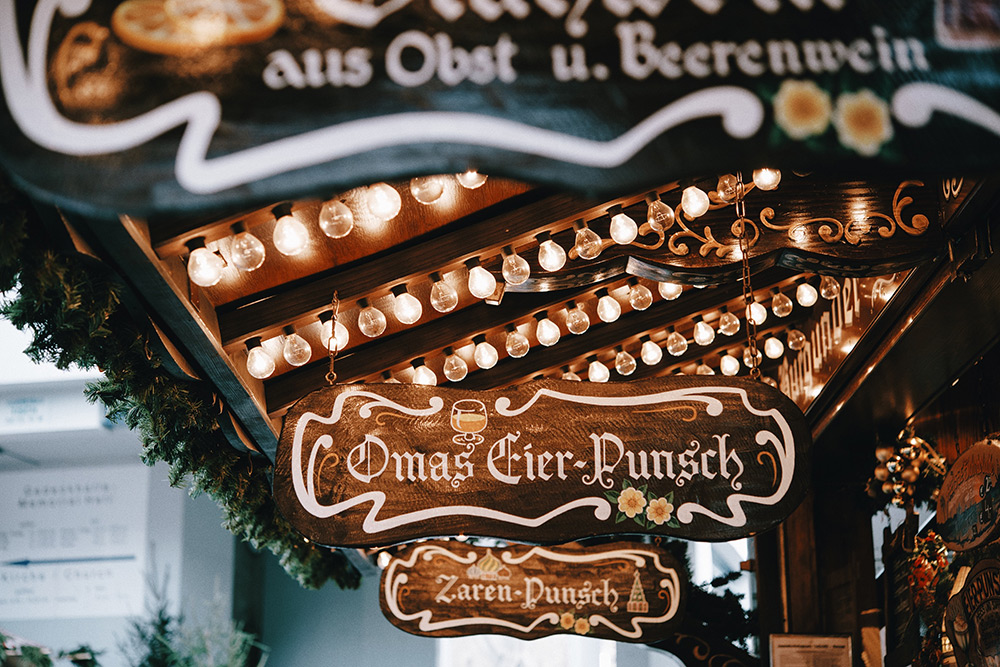 Explore the classical old town of Heidelberg as the sweet scents of stollen and gingery German Christmas cakes waft through the streets. Five city squares host some of the most idyllic European Christmas markets in Germany: Bismarckplatz, Anatomiegarten, University Square, Kornmarkt and Market Square. The famous university town has an old-world charm that somehow feels even more "old worldly" and charming at Christmas.
Find German courses in Heidelberg
Christmas markets in Austria: Vienna (12 Nov – 23 Dec 2021)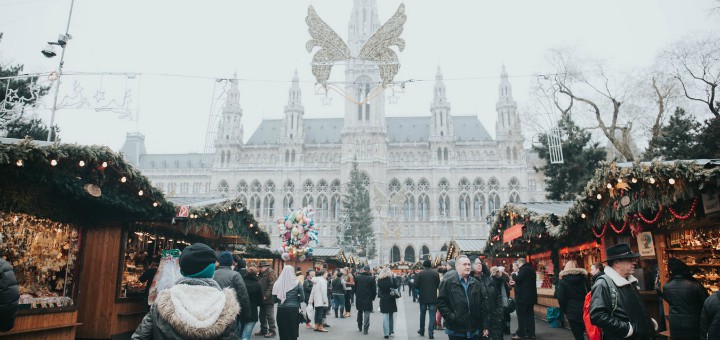 The grand capital of the Habsburg Empire does Christmas properly. The market opens earlier than most, and 20°C days during the earliest weeks are not unheard of, but when the cold air comes, this is one of the top winter city destinations for Christmas markets in Europe. A number of Christmas markets spring up across town, the most popular being in front of the Town Hall (Rathaus).
Christmas markets in Spain: Barcelona (26 Nov – 23 Dec 2021)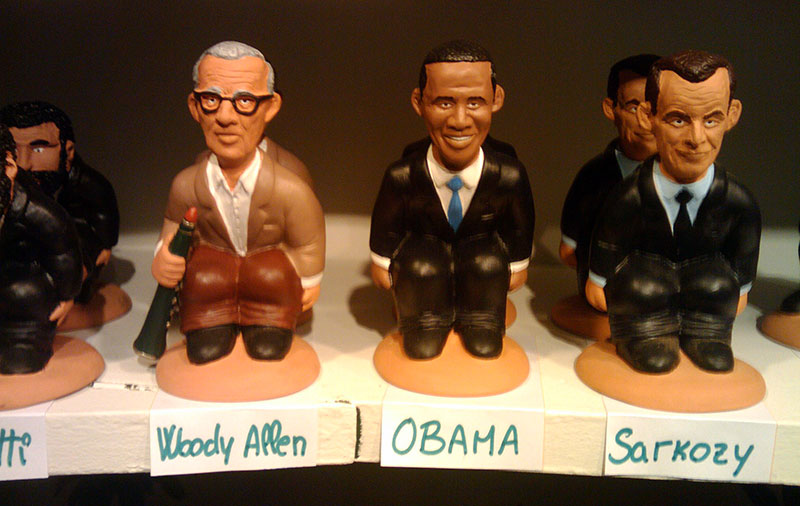 Looking for something a bit different from a Christmas market? Look no further than Barcelona. The Catalan capital hosts the Fira de Santa Llucia Christmas market each year, in a tradition that dates back to 1786. One thing that makes the Catalan Christmas market stand out is the character of the Caganer, a little chap who appears in Catalan nativity scenes and… umm… goes to the toilet. The tradition has been around since the seventeenth century and kids enjoy finding him in otherwise charming nativity scenes!
Find Spanish courses in Barcelona
Christmas markets in Germany: Munich (22 Nov – 24 Dec 2021)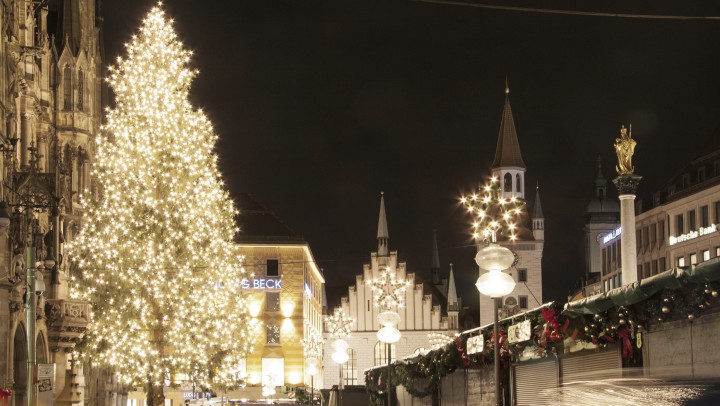 Records first mention a Christmas market in Munich in 1642 and the tradition continues today, with markets famed for Bavarian glasswork, intricate nativity scenes and king-sized bratwurst. The Marienplatz market in the city centre is the biggest draw, but the Tollwood market is an increasingly popular alternative.
Hopefully reading this article has given you some inspiration to use on your holiday planning for the festive period. Christmas markets in Europe are such a unique and photogenic tradition and there's no better way to get yourself into the Christmas spirit!
Image credits: Freiburg by Dave G via cc, Montreux by Michael via cc, Barcelona by daniel julià lundgren via cc