Fifty years ago, US president John F. Kennedy ascended a podium in front of the Rathaus Schöneberg in West Berlin. He was greeted by thundering applause from the thousands who had filled the square to hear him speak. For two years, these people had been penned in by the Berlin Wall, many separated from friends and family by bad luck or timing.
Almost two decades after the end of the Second World War, Berlin was still a city in peril, where two ideologies clashed violently together and, as usual, the victims were the ordinary people. These were the people to whom Kennedy boomed perhaps his most famous lines:
Two thousand years ago the proudest boast was "civis Romanus sum". Today, in the world of freedom, the proudest boast is "Ich bin ein Berliner".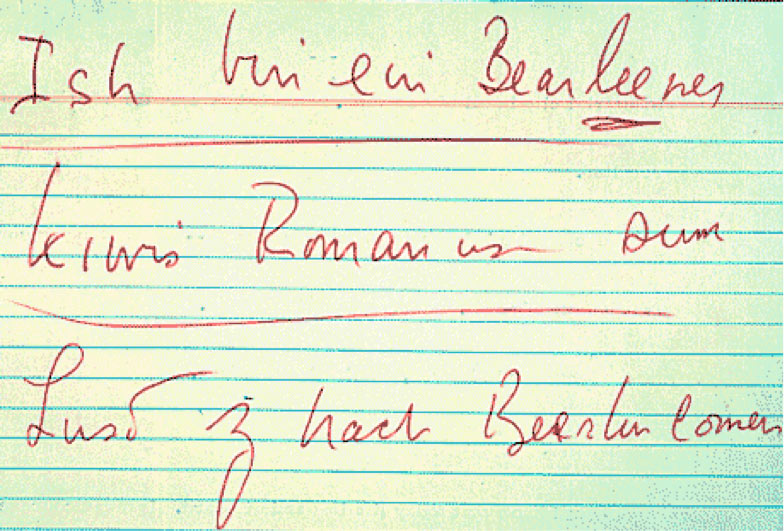 Kennedy's pronunciation notes (archives.gov)
The Berlin Wall finally came down in 1989 as communism was consigned to a long and bloody list of failed social experiments, but Berlin – at least west of the Brandenburger Tor – had long since rediscovered the taste for the good life that had defined it until politics took over.
The soundtrack to an artistic revolution
Like Paris in the 1920s or New York in the 1980s, modern Berlin's reputation for creative fertility is global and well-deserved. DJs, music producers, bands and artists flock to the city to find inspiration and make a name. This means you can enjoy original and innovative music every night of the week, if you have the energy. But remember, some of those parties go on for 48 hours.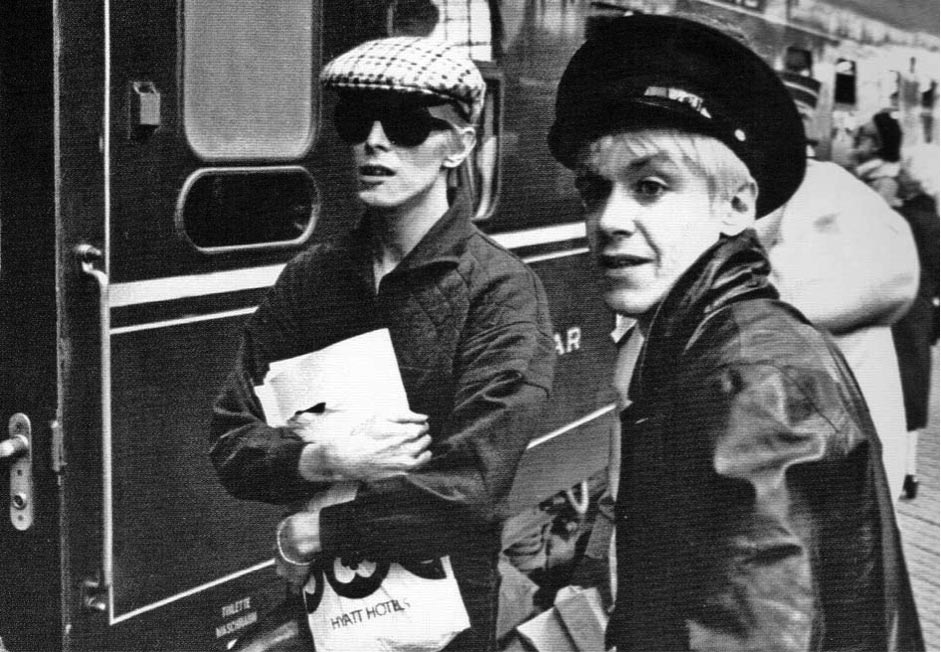 It's hard to believe that this is the city David Bowie chose to clear his head and come off drugs (it's harder still to believe that he would live with legendary wild man Iggy Pop while trying to clean up!). But that's exactly what happened in the mid-1970s and it led to the most-acclaimed albums of both artists' careers (Low, Heroes and Lodger for Bowie, The Idiot and Lust for Life for Iggy Pop).
It wasn't just the clean air and tasty currywurst that attracted the singers; they loved the anonymity of living in Berlin. After the celebrity culture of Los Angeles, Bowie could live a normal life where the people of Schöneberg "just didn't care… about an English rock singer".
And then there was the music. The records coming from Germany in the 1960s and 70s were unlike anything else. Kraftwerk and Neu! led a new sound which was minimal and urgent, with deep and often introspective lyrical themes. Much pop music of the late 1970s and 80s can be traced directly to this movement.
A city of music and art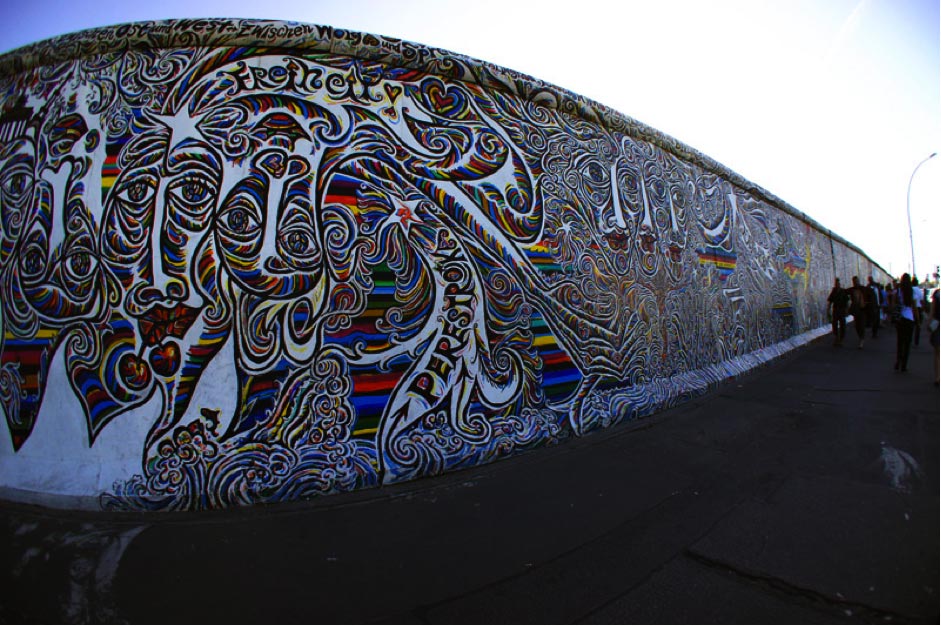 Photo: Davide Constanzo
After the Berlin Wall was ripped down and turned into souvenirs, empty buildings dotted Germany's capital; these were often the former official institutions of a country that no longer existed. Thousands of spacious apartments were left empty as people could move freely between East and West again. The combination of space, low prices and a feeling of righteous renewal created an artistic paradise for young people.
Twenty years down the line, the artists are locked in battle with property developers who want to turn their studios into luxury apartments. But the spirit remains in the many pop-up galleries that come and go around the huge, sprawling city. It has also been reinforced by the large number of international artists who have relocated to be near the action.
It seems like you can't walk down the street in Berlin nowadays without bumping into a gallery, installation or impromptu performance. This creativity flows out into the city as a whole, which is a place where people are not afraid to try things differently.
Discover Berlin in 2013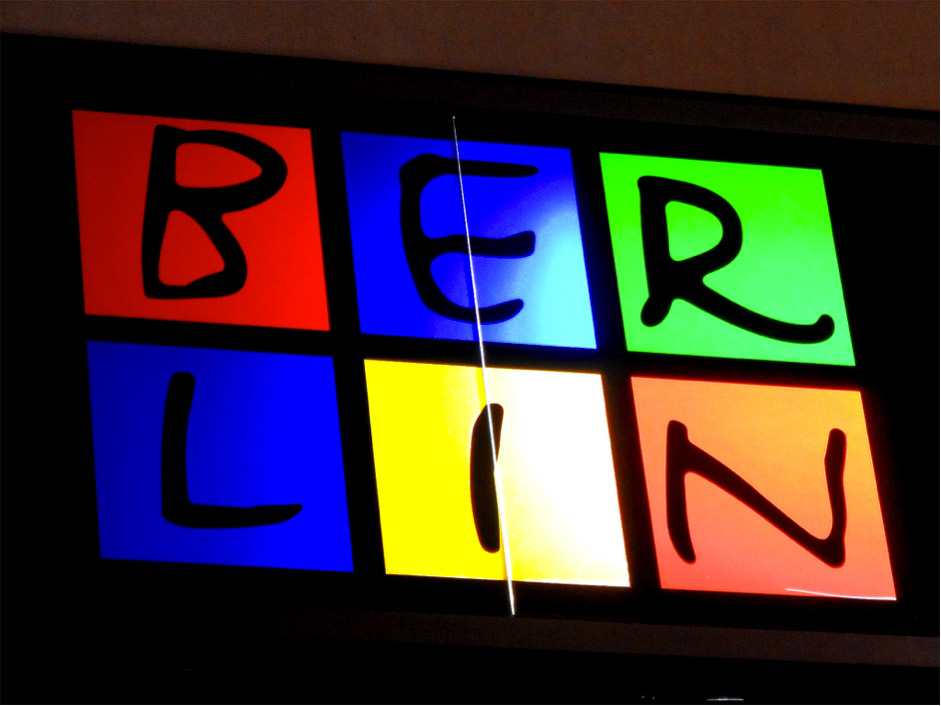 Photo: onnola
The thing about "golden ages" is that nobody really recognises them until they are over.
Could the Berliners of the 1920s have known what was coming next? The hippies of the sixties probably thought they would still be strumming guitars and talking about peace in the 21st century and instead they populate the world's boardrooms.
But there is definitely something happening in Berlin right now and you need to see it to believe it.
See 10 things to do in Berlin for less than €20 or find out more about a German course in Berlin here.
Been to Berlin recently? Can you remember any of it?