Learning English will open doors for you throughout most aspects of your life: you'll be able to apply to new jobs, study in new places and make new friends – so, choosing to perfect your English in a native-speaking country is a no-brainer for many students who want to grab these opportunities.
The USA is one of the most popular destinations to study English for a long period, as there is a huge variety of cities, states and cultures to dive into throughout your time. And no better city encapsulates this exciting multicultural atmosphere than NYC.
New York City: the city of sparkling lights, towering skyscrapers, and vibrant culture – the city is a maze for you to explore while you learn English, but you need the right base from which to explore it.
As you'll be spending so much time in your home-away-from-home, it's important that you make the right choice. Your student accommodation in New York City should match the city itself: sleek, modern, stylish, and full of social energy. With that in mind, we have the perfect suggestion for you: Midtown East.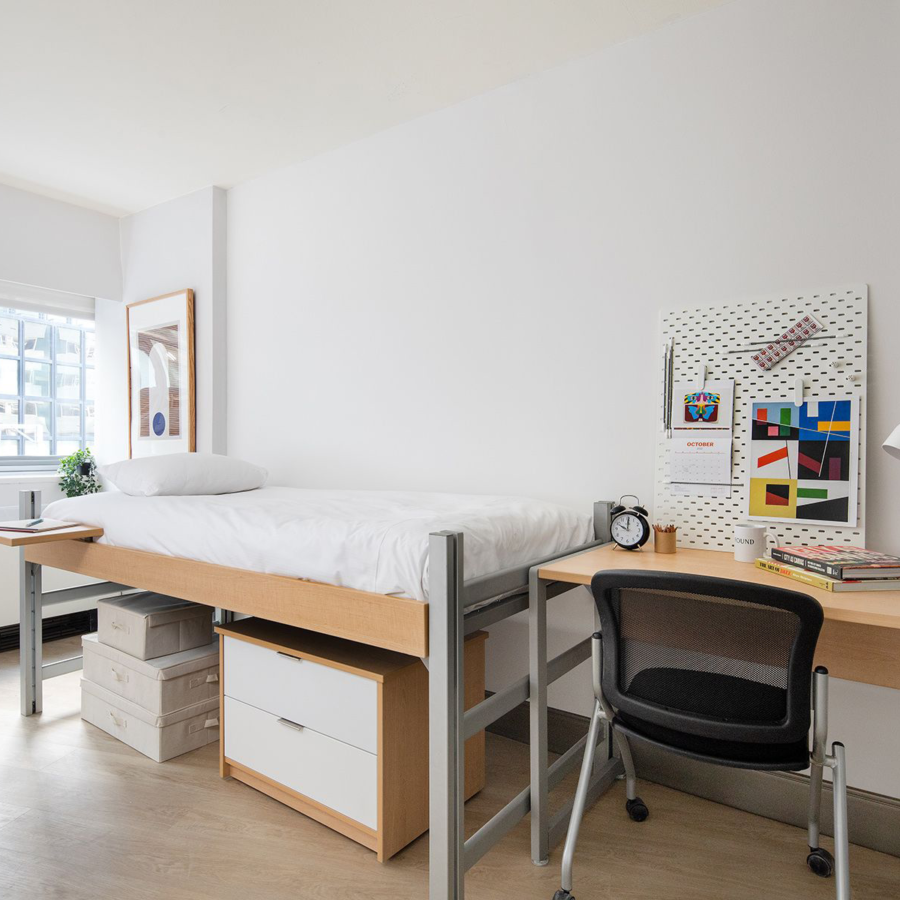 Midtown East gives you the perfect mix between independence and social opportunities: with students being placed in fully furnished single rooms (or twin rooms for students who travel together) combined with plenty of common rooms. So throughout your stay, it's up to you if you want some alone time, relaxing on your comfy bed or spending time socialising in the onsite student lounge, study area, and gym.
Are you looking to explore the entirety of NYC? In Midtown East you'll have the entire city at your doorstep! The residence is in the centre of the action, just a 5-minute walk from attractions such as Rockefeller Centre, Central Park and 5th Avenue so you can have your tour of New York by just leaving your door!
Overall, this residence is the perfect chance for you to explore everything that NYC has to offer from a comfortable base in the centre of the city. Contact us today to find out how you can start your adventure here.