The best things in life may be free, but if you can stretch your budget just a little further, there is a huge amount to see and do in Queenstown for under NZ$20!
Here are some of ESL's top tips for enjoying Queenstown on a budget… you can share your tips in the comments.
Rent a kayak and explore the bays of Lake Wakatipu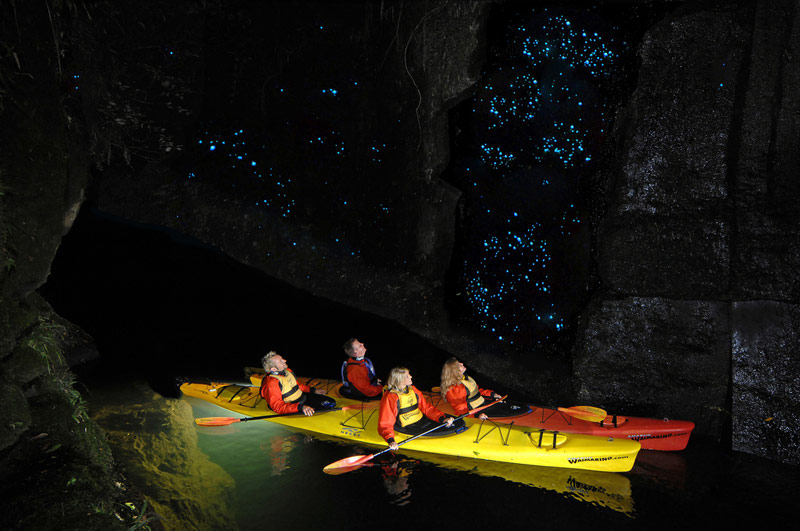 Photo: Neverunprepared
Hiring a kayak starts at around $15 per hour and gives you the perfect mode of transport to really explore Lake Wakatipu and its many bays.
Buy Maori greenstone jewellery at the Queenstown Market on Saturday mornings
According to Maori tradition, greenstone jewellery becomes more valuable as it passes down through generations, so this is your chance to bring something iconic back with you and start a tradition of your own. You can also make your own jewellery at The Bead Shop.
Cook up a kilo of green-lipped mussels for $5
Green-lipped mussels are a New Zealand speciality and can be bought very cheaply in Queenstown. How you cook them is up to you, and when they are so readily available, you can really experiment.
Spend a night in Paradise and gaze at the millions of stars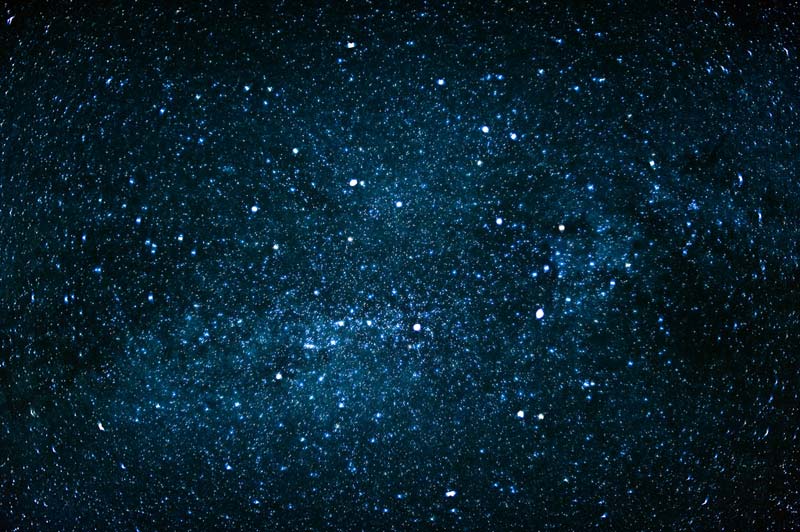 Photo: John Lemieux
Around 40 minutes from Queenstown along the shores of Lake Wakatipu, Paradise is a beautiful slice of unspoilt nature. Lord of the Rings fans will find the filming locations for Lothlorien, Amon Hen, Orthanc and Isengard nearby, but our tip is to take one of the old cottages for an evening and enjoy the view of the heavens. Or look around you and enjoy the company of the glow worms.
To explore more Lord of the Rings and Hobbit filming location, you can pick up a guidebook locally.
Play frisbee golf over the 18 holes at Queenstown Gardens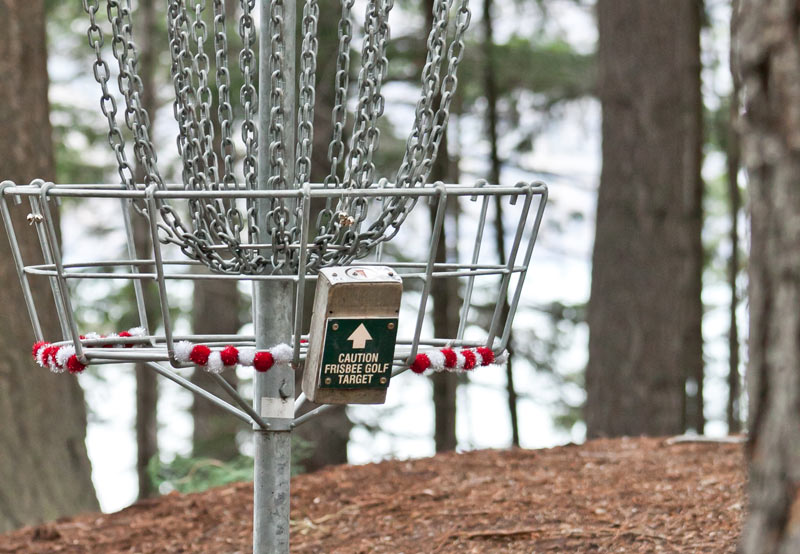 Photo: Ed 37
Golf is a relatively hard sport to learn, let alone master. Frisbee Golf, on the other hand, is very beginner-friendly and Queenstown Gardens has one of the world's top courses!
Find out more at queenstowndiscgolf.co.nz.
Go cliff diving into Lake Wakatipu near Sunshine Bay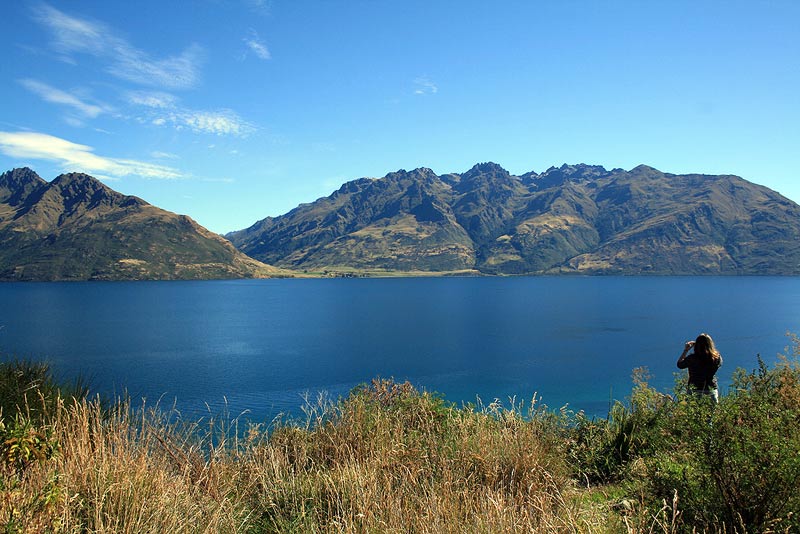 Photo: Wanderstruck
It costs nothing to jump off a cliff into a lake. Of course, whether you would want to jump off a cliff is another matter entirely! Remember to ask for details at the school first as not all cliffs are suitable for cliff diving.
Go gold panning in Arrowtown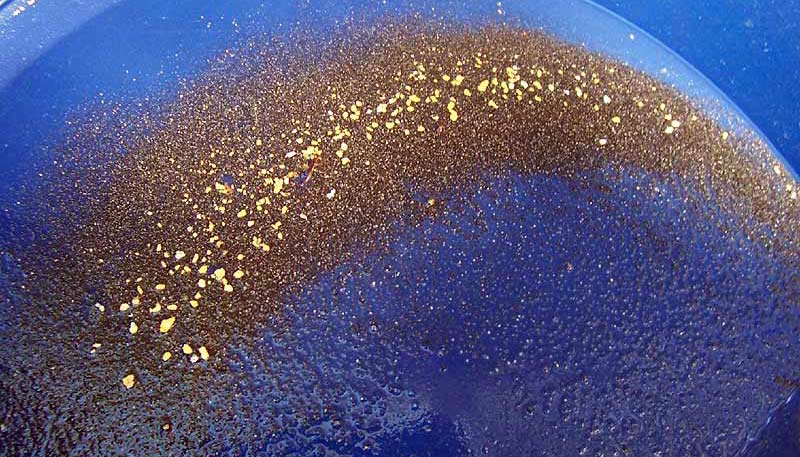 Photo: Nick Ares
Most of the gold may be gone but you can still enjoy the search in Arrowtown, a 150 year old town with around 60 remaining buildings from the gold mining period. Also in Arrowtown, you can visit the Lakes District Museum and learn about the second biggest gold strike in history.
Taste award-winning New Zealand and local wines at Wine Tastes in central Queenstown
This is the place to go for a tour of New Zealand wines. More than 80 options are available via a high-tech wine delivery system (and then via a glass, naturally); the pinot noir and pinot gris are especially good.
Check out winetastes.co.nz.
Biking and hiking in the mountains
There are many walks or bike rides to enjoy around the lake or into the mountains. For example, you can walk to the top of Ben Lomond and look out across Lake Wakatipu and much of the Southern Alps.  Alternatively, you can walk to the top of Bob's Peak, see the amazing views and then get the Skyline gondola back down to Queenstown.
Learn the Haka (All-Black dance)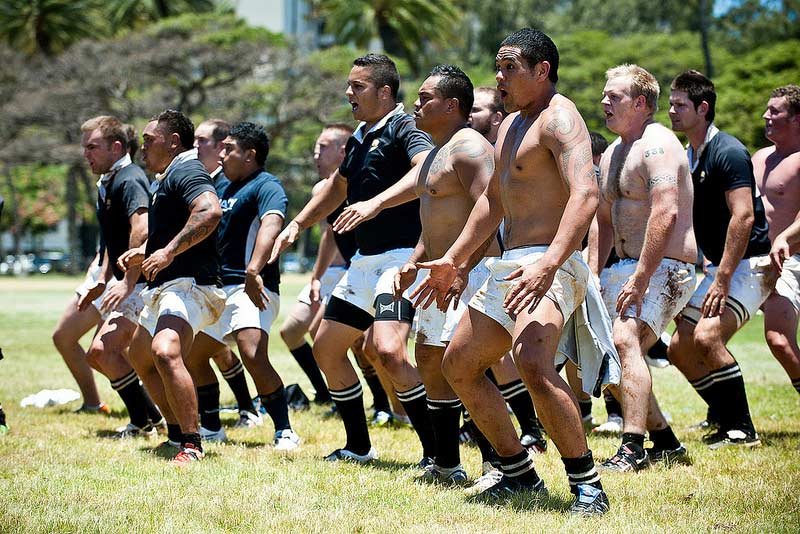 Photo: Royal New Zealand Navy
The All Blacks have dominated international rugby for decades. At the start of each game, they intimidate their opponents with a traditional Maori dance. Learn the Haka and you can use it to terrify whoever you want. You can also watch Wakatipu Rugby club at the rugby Recreational Ground.
So there is the top ten, but here is another FIFTEEN things to enjoy in and around Queenstown:
Have a Ferg burger voted the best burger in the world near the school in Shotover Street or delicious pastries and bread next door at Ferg Bakery.
Visit the original bungy Kawarau Bridge and walk on the bridge next to the bungy jumpers.
Taste New Zealand fudge and sweets at the Remarkables Sweet Shop.
Visit the Queenstown underwater observatory and see the fish and sea life in Wakatipu Lake.
Enjoy the water slides at Alpine Aqualand in Frankton.
Have a coffee and a slice of one of their famous cakes at Vudu café (Orlando Bloom's favourite while filming the Hobbit).
Go swimming in Moke Lake or Lake Hayes.
Buy a Speights beer at the Speights Ale House or Cowboys Bar.
Enjoy a hot chocolate with chilli or one of the award-winning ice creams at Patagonia.
Enjoy a barbecue by the lake.
Get a student discount and travel on the million-dollar cruise of the lake.
Ice skating at the Queenstown Fun Centre from May to November.
Karaoke at Pog Mahones.
The Haunted House Fear Factory.
Queenstown Event Sports Centre (especially the Climbing Wall).
Many thanks to Blaise Barham at Southern Lakes English College in Queenstown for the help with this article.