The 2020 European Capital of Culture, Galway is the perfect postcard of an Irish town. From listening to traditional live music to strolling along the seaside promenade or knocking back a pint of Guinness, there are plenty of things to do in Galway that won't cost you an arm and leg during your language stay! Take a look at our top 10 recommendations, courtesy of our partner school Atlantic Language.
1. Stroll along Shop Street
Wander down Shop Street in the bustling centre of Galway with its brightly coloured pubfronts, buskers playing Irish ditties, the smell of fish and chips, and of course, plenty of shops. It's a feast for the senses and the perfect first thing to do in Galway!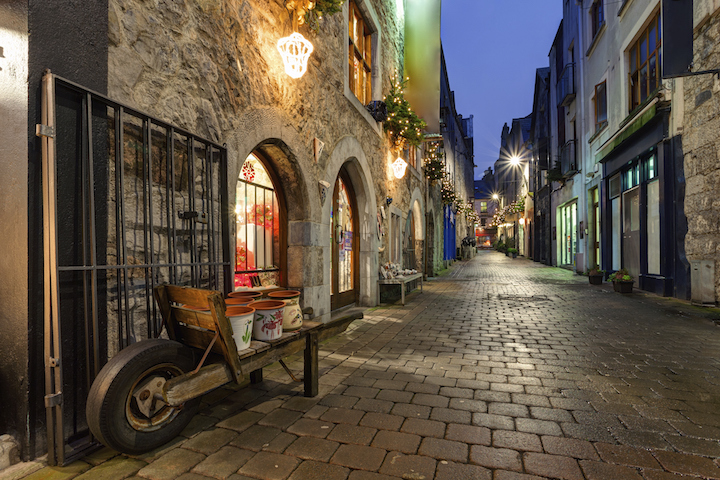 2. Experience Galway nightlife
There's nothing quite like a night out on the town in Galway. Nip into one of the city's oldest pubs, The Crane Bar, where you'll be treated to live Irish music. Order a pint for less than €5 (credit cards not accepted!) and rub elbows with the locals!
3. Visit the Saturday market at St. Nicholas Church
Who doesn't love a street market? This Saturday market (open from 8am-6pm) is chock-full of stalls offering artisan arts and crafts, international street food from curry to crepes, and fresh bread and produce. It's the perfect place to stock up on picnic supplies!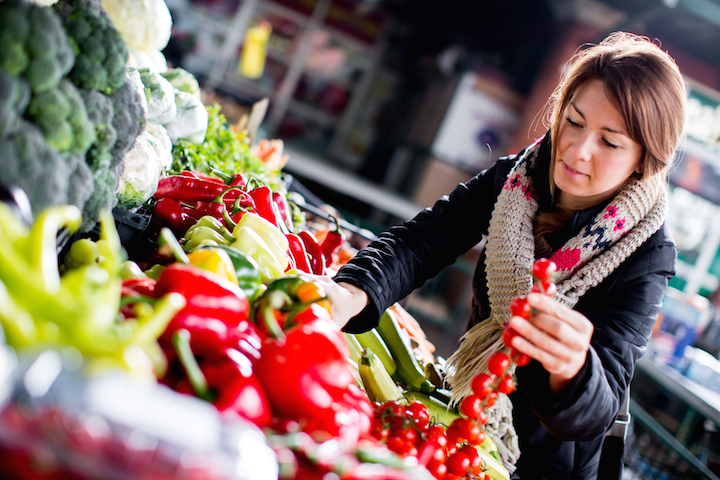 4. Attend an Irish storytelling event
Storytelling is an undeniably Irish tradition. Make your way to the charming Claddagh Cottage on the third Wednesday of every month for the live storytelling and improv event known as Moth & Butterfly. For just €5, you can integrate and practise your language skills!
5. Get out of town to the Cliffs of Moher
It's no secret that the Cliffs of Moher are one of the most astounding natural wonders of Ireland. Luckily for you, they're easily reachable from Galway via bus, which takes about 2 hours and 15 minutes. You'll never forget the first time you lay eyes on these incredible cliffs!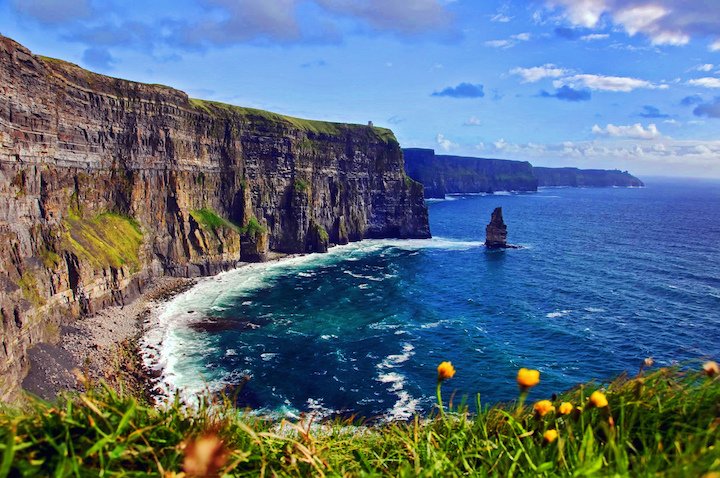 6. Shop for a Claddagh ring
The must-have souvenir from Galway is hands-down the Claddagh ring. Said to have originated in an Irish fishing village in the 16th century, this beautiful bauble depicts two hands embracing a heart topped with a crown. While many fine jewellers in Galway sell this ring, you can pick one up from a souvenir shop for under €20. Just don't forget the rules for wearing it – if the heart is facing towards you, it means you're taken. If the heart is facing away from you, you're single and ready to mingle!
7. Try teatime at The Secret Garden
One of the time honoured traditions in Galway is teatime! Try The Secret Garden, a cosy tearoom serving up a wide variety of teas plus tasty treats like lemon meringue cheesecake and decadent chocolate cream cake. You can even try shisha here, but don't whip out your mobile – there's no Wi-Fi, so you can focus on making new friends or just relaxing with a book in your new favourite café.
8. Tuck into fish and chips
It would be a mistake to leave Galway without trying its famous seafood! For cheap eats, try McDonagh's at the end of Quay Street for a heaping portion of good old fish and chips. You can't beat it!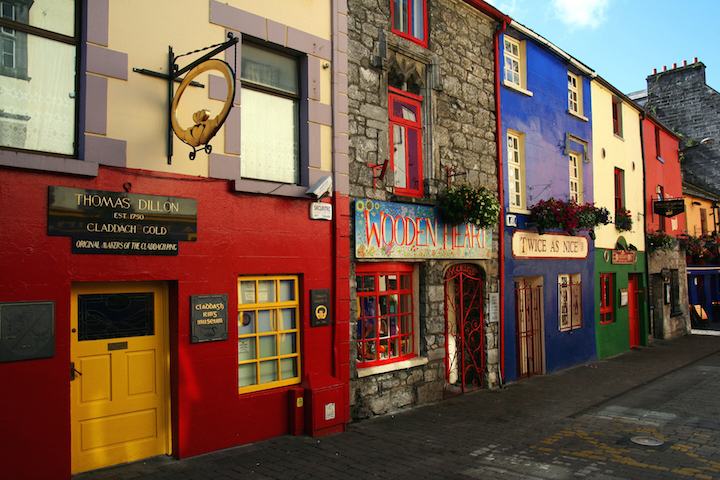 9. Visit the Galway Cathedral
Architecture lovers, take note! For a fantastic free activity, drop by the stunning 20th-century Galway Cathedral. You'll be wowed by the rose window, mosaic ceilings and massive stone archways. Visit on a worship day or during a summer concert to catch a pipe organ concert.
10. Watch the sunset from Salthill Promenade
Saving one of the best for last, a stroll along the Salthill Promenade is an absolute must. Explore the path hugging the bay along its rocky beach, and stop at the Perks Funfair and the Galway Aquarium. Don't forget to stay to watch the sun dip down below the horizon over Galway Bay – unforgettable!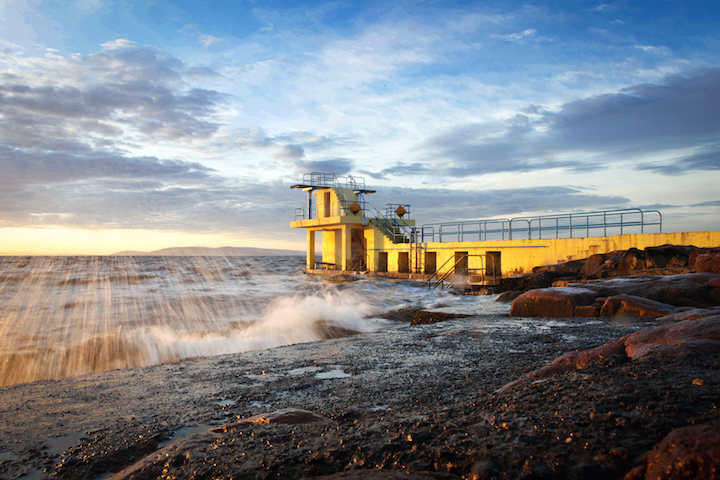 Do you have your own recommendations for things to do in Galway for less than €20? Let us know in the comments below!