There's no better time to do water sports than summer. With the water at its warmest, the sun at its brightest, and beaches at their fullest – summer is the perfect time to make friends and enjoy a fun sport on the waves. That's why our language summer camps blend so perfectly with water sports!
Read on to find out the best ways you can combine a language summer camp with water sports this summer:
Key takeaways
Water sports at summer camp offer a fun and exciting way to stay active and have fun in the sun
There are a range of activities that can get you off the land and into the waves – some are calm and relaxing, others are fast paced and thrilling
When choosing a camp with water sports, consider the range of activities offered, the experience of the instructors, the location of the camp, and the overall atmosphere and culture
Summer camps with water sports activities are a great way to stay active, have fun, and make new friends
What are the best water sports for a summer camp?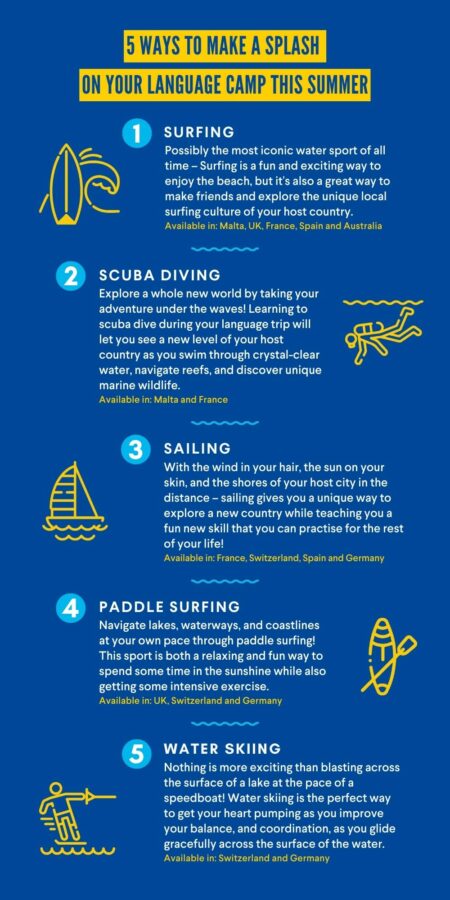 The 10 best summer camps with water sports
Did you find a sport you like in the list above? Here are some of the best junior summer camps that offer them alongside a language course:
1. Brighton Campus, UK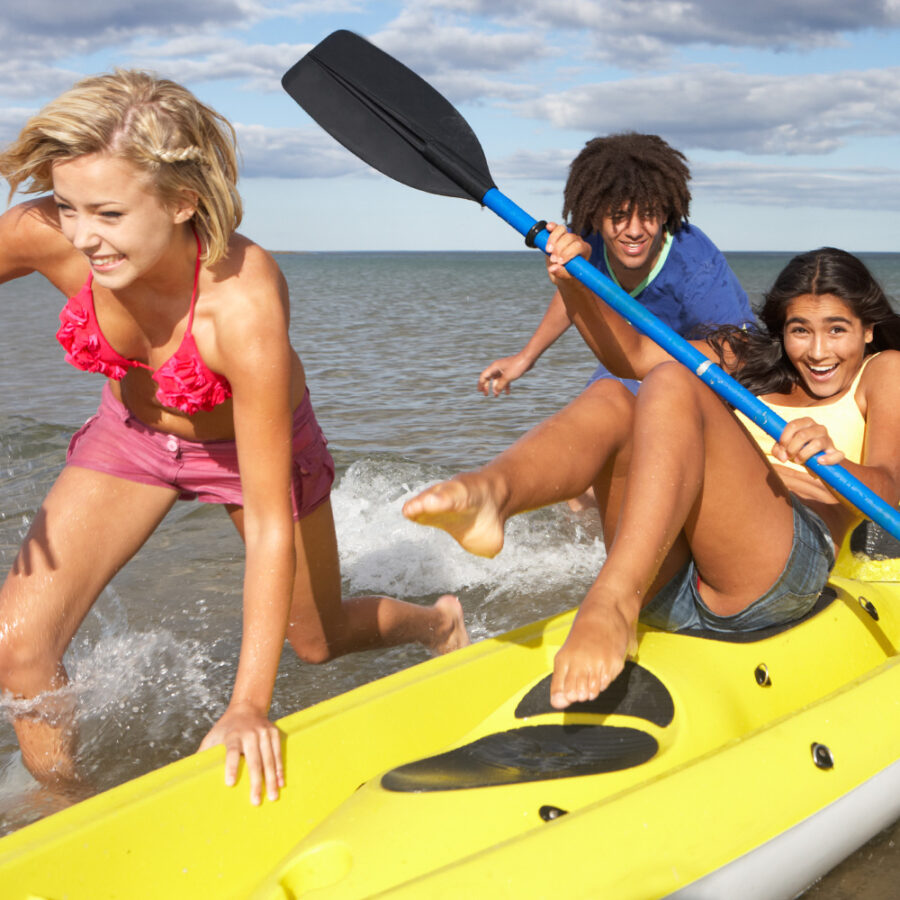 On the South coast of the UK, our Brighton summer camp gives you the opportunity to spend time at the British seaside and enjoy a range of water sports, all while improving your English skills. You'll have the opportunity to paddle surf, build rafts, and wakeboard after class!

Make a splash in Brighton
2. Montreux College, Switzerland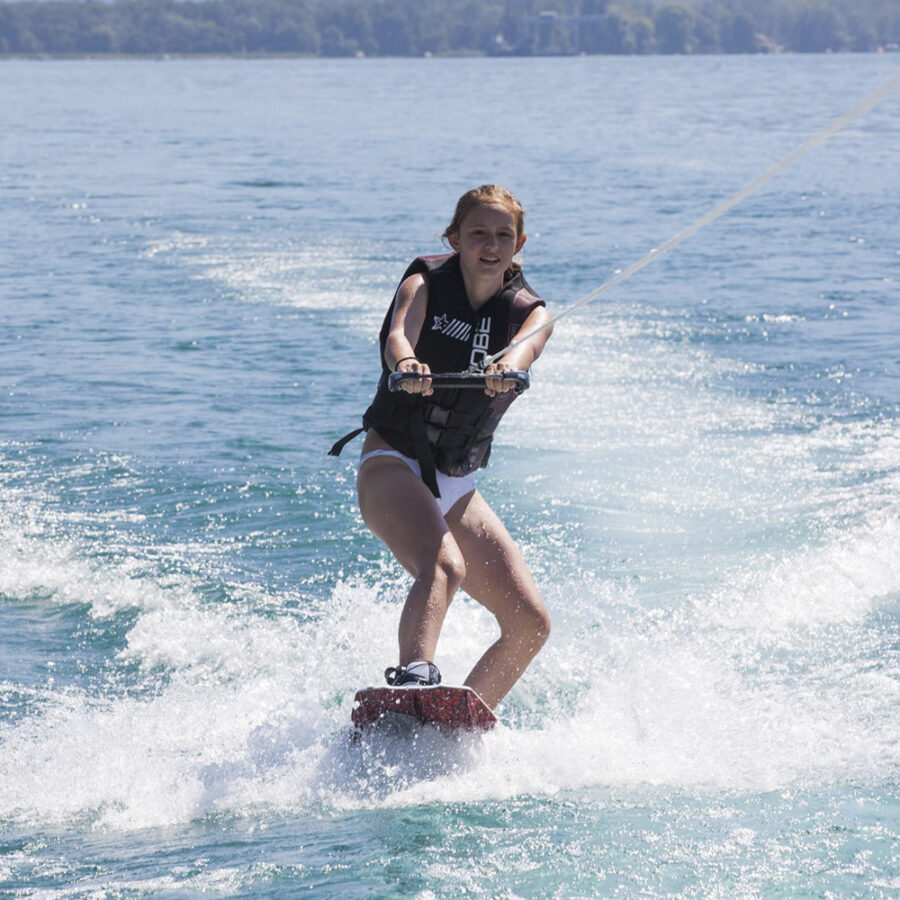 Montreux is a French-speaking resort town nestled in between the jaw-dropping Swiss Alps and the glistening shores of Lake Geneva – making it the perfect place for a French summer camp with water sports! Our camp in Montreux will let you learn French while paddle boarding, water skiing, or sailing.
Glide across the lake in Montreux
3. Campus Biarritz, France
Biarritz is a green city located on the French coast of the Atlantic. The temperate weather, and wavy seas make it the ideal location for surfing after French language classes!
Ride the waves in Biarritz
4. Berlin Werbellinsee, Germany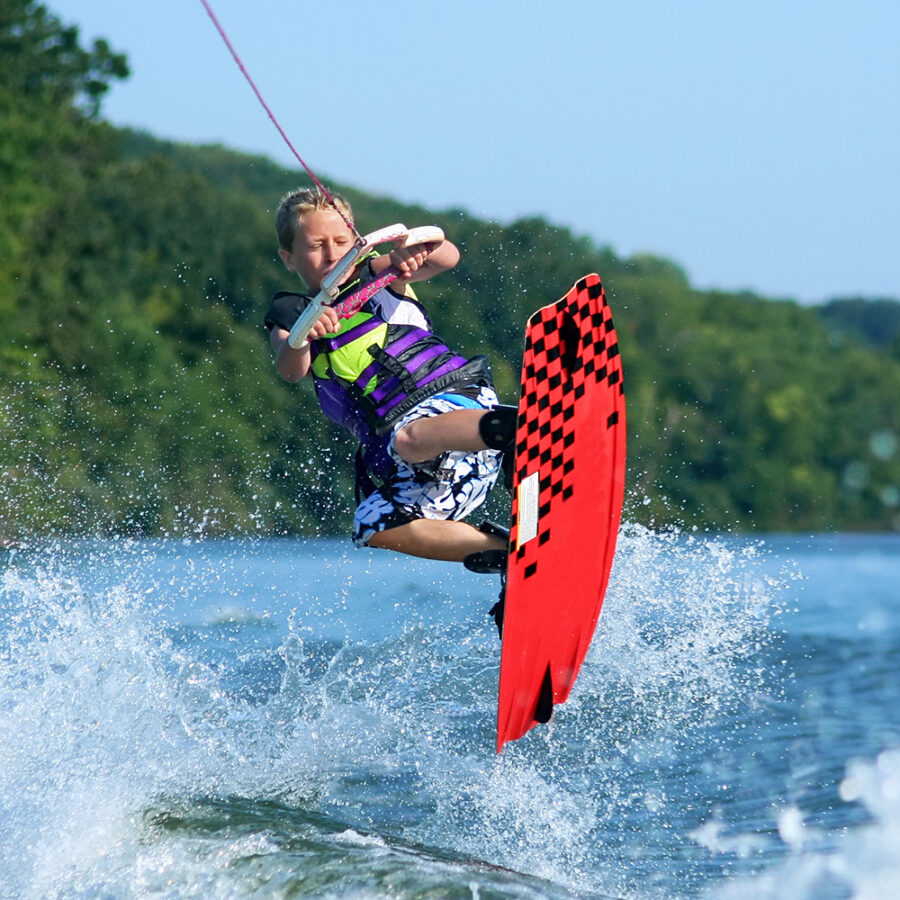 Berlin may not be the most obvious spot for a summer adventure but the German capital is actually surrounded by lakes, ponds and rivers – exactly what you need for a summer camp with water sports! Choose our summer camp in Berlin to paddle board, row, and sail across Lake Werbellinsee.
Dive into the action in Berlin
5. St Paul's Bay, Malta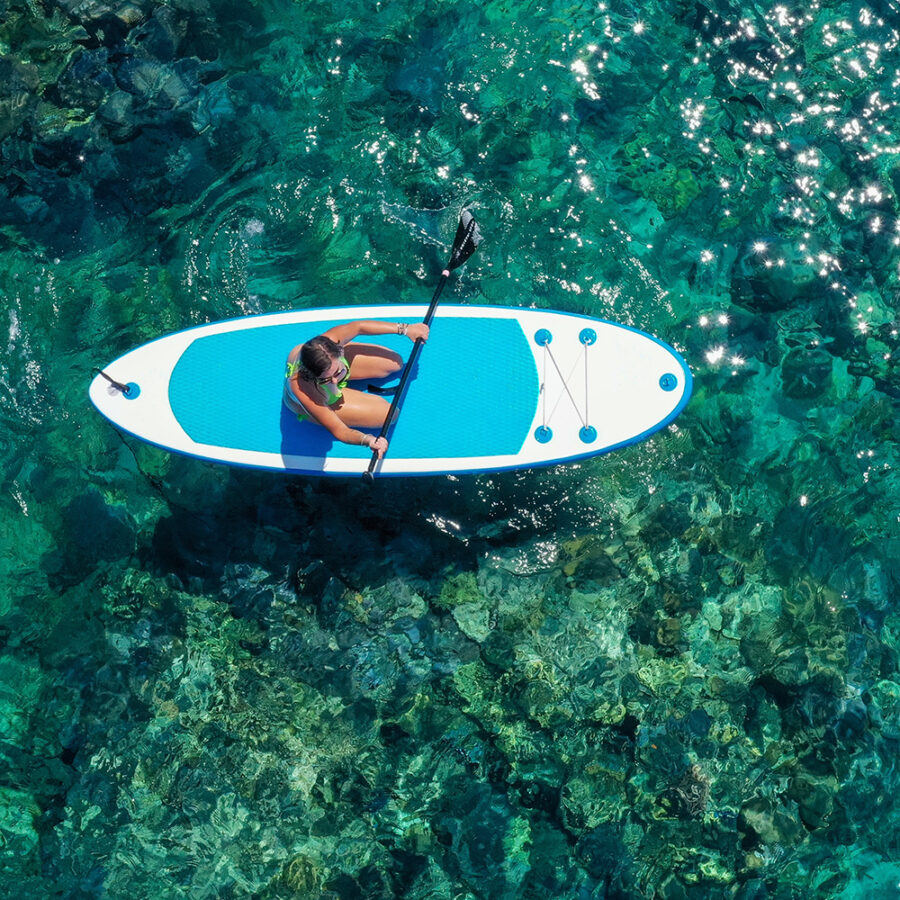 Malta is home to a wealth of natural beauty both above and below its waves. Our English camp in St Paul's Bay will allow you to both scuba dive to explore the crystal clear water or paddle board and surf on the waves.

Explore the depths in St Paul's Bay
6. Barcelona Beach Camp, Spain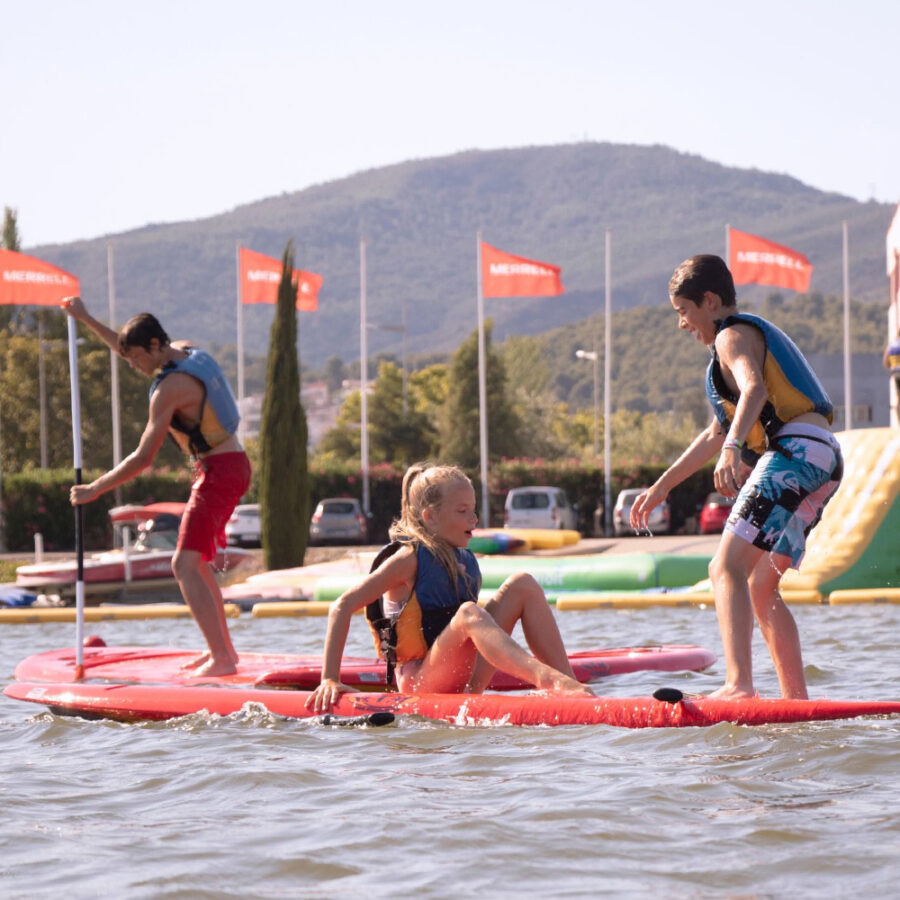 Looking for a fun-loving city on the coast of the Mediterranean to do your favourite water sport? Barcelona's idyllic location makes it the perfect site to enjoy the hot sun and warm water, while making new friends and learning Spanish. If you choose our Spanish summer camp with water sports in Barcelona, you'll be able to canoe, paddleboard, and windsurf!
Paddle on the Mediterranean in Barcelona
7. Noosa College, Australia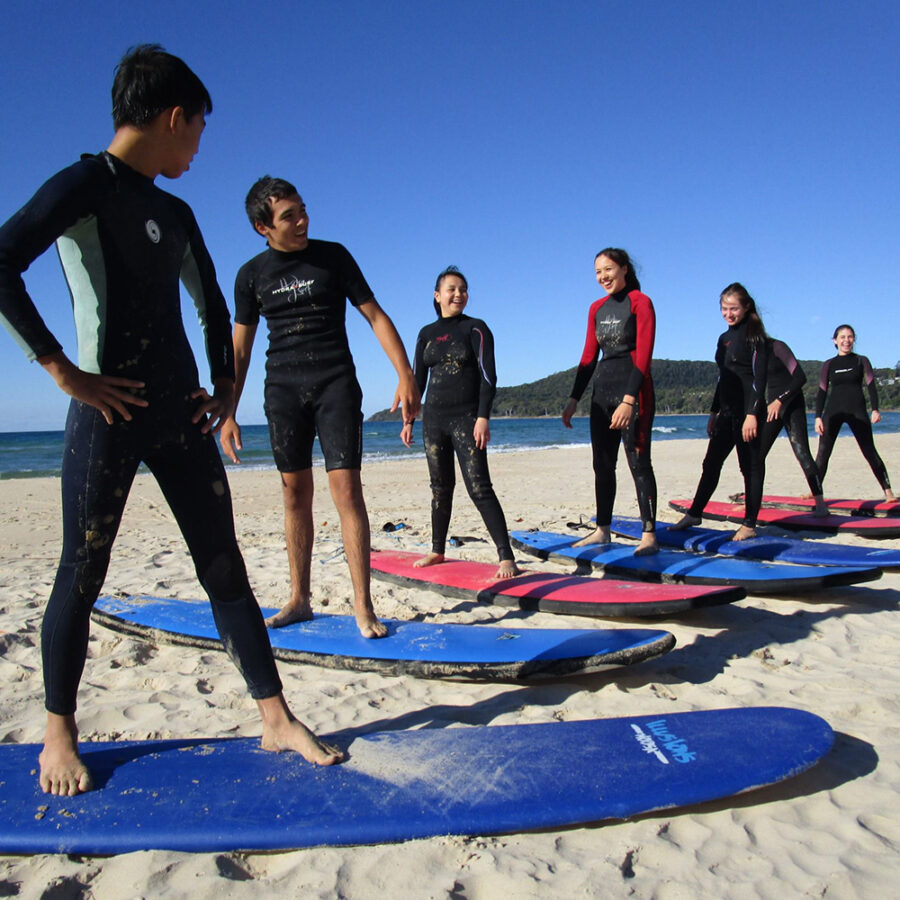 Australia's surfing culture is near legendary and Noosa – with its pristine beaches and laid-back locals – is at the heart of it! Our camp is partnered with a local surf school in the area, so you can get a feel of both the sport and its place in Australian culture. Learning surfing and English in Noosa will not only teach you a popular sport, but it will also open you to a whole new culture on the beach.
Become an Aussie surfer in Noosa
8. Côte d'Azur campus, France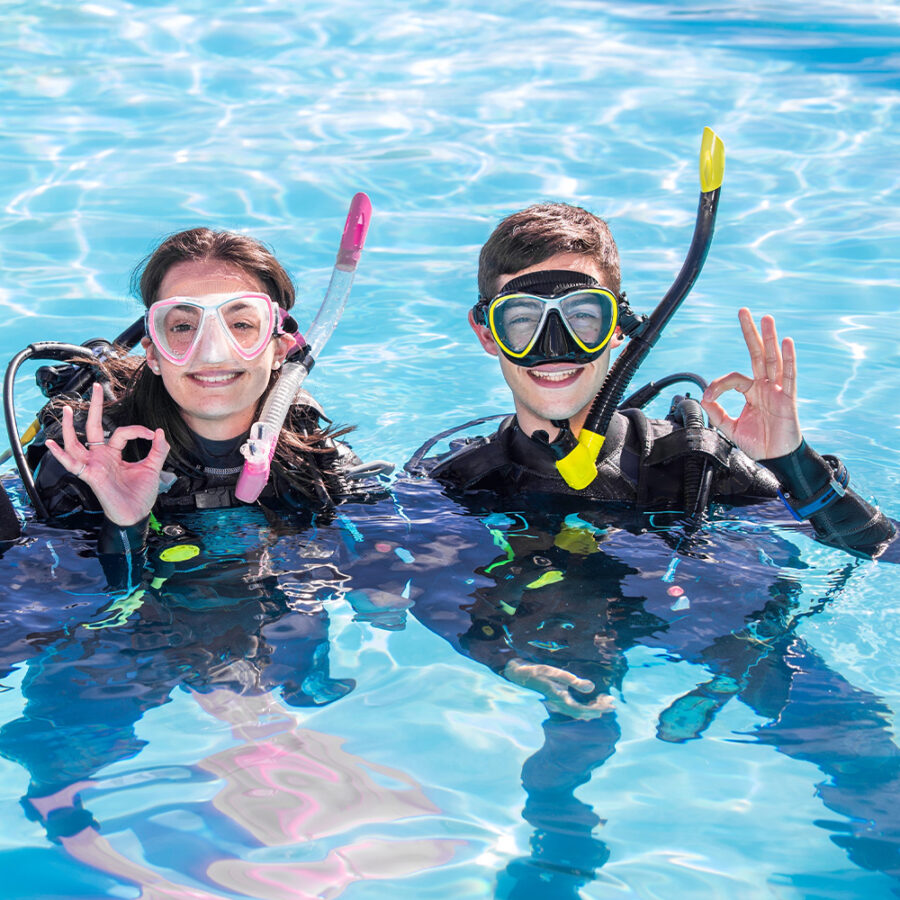 The French Riviera offers stunning views when looking out at it, but have you ever thought about watching the sunset across the sea from the comfort of a sailboat? Or exploring the crystal clear waters beneath it? Our summer camp with water sports in Nice will give you a unique view of the Côte d'Azur, through sessions of either sailing or scuba diving!
Get a better look at the Côte d'Azur
9. Valencia campus, Spain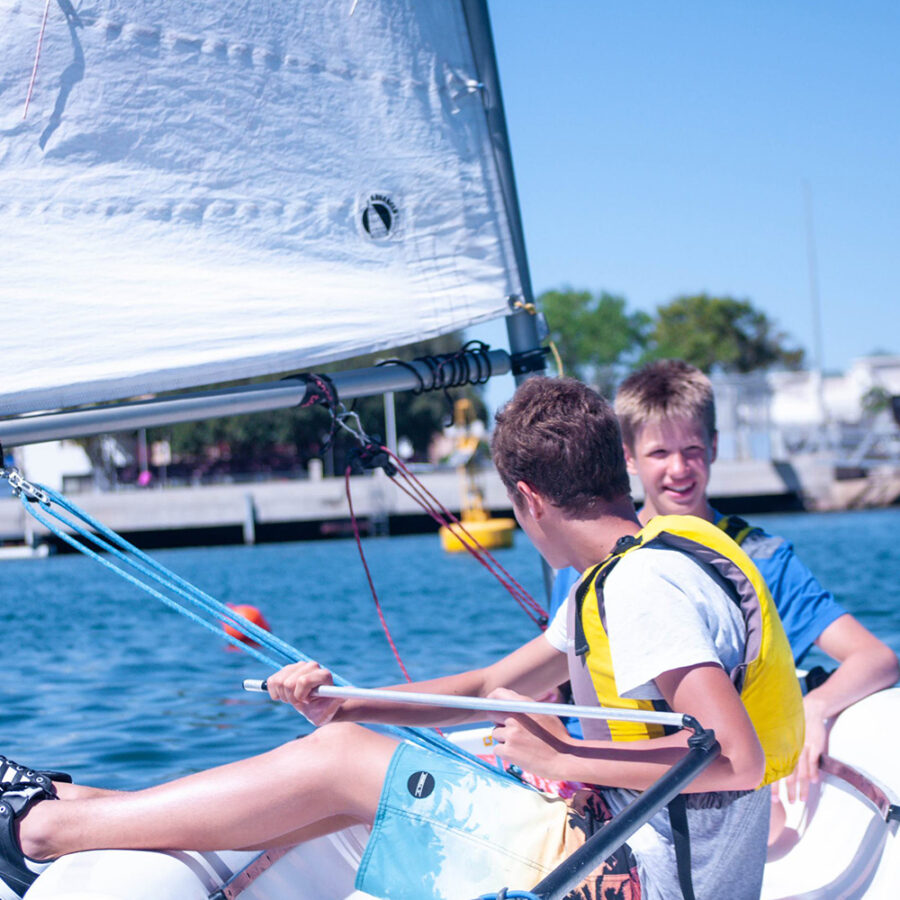 Valencia has a strong culture of water sports, stemming from its privileged location on the Mediterranean and multiple bodies of water, including the iconic artificial lake outside of the Palau de Les Arts. If you choose our Spanish summer camp with water sports in Valencia, you'll be able to paddle board, and sail in this iconic Spanish city.
Experience the splashy side of Valencia
10. Antibes campus, France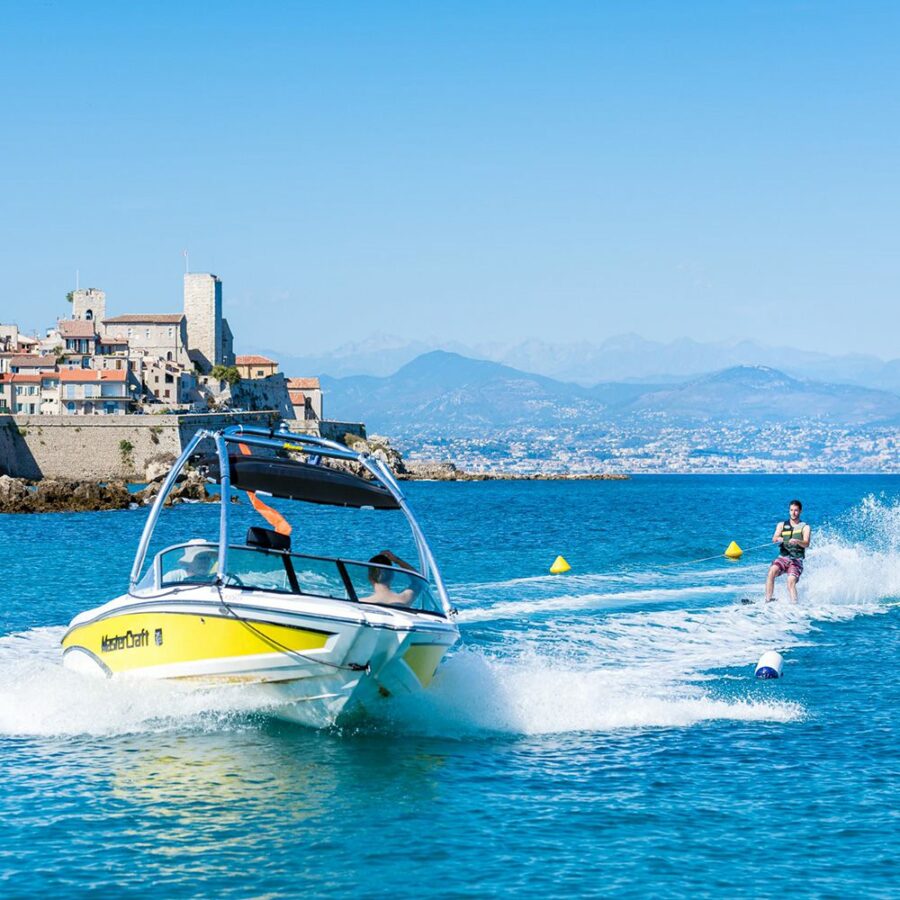 With a year-round pleasant climate, and unbeatable access to the French Riviera, Antibes is a great option for students looking for a French summer camp with water sports. Our partner school in the city will give you the opportunity to hit crystal-clear water on a sailing course.

Sail the turquoise waters of Antibes
So, these are our favourite summer camps with water sports from across the world. Did you see anything you like? Contact us to get the most up to date info to make a splash this summer!