Sitting under a palm tree after a swim in the Caribbean costs nothing. Likewise shaking your butt to cumbia music long after the sun goes down. And if you are willing to increase your budget by just a few dollars, there is even more to enjoy in Panama.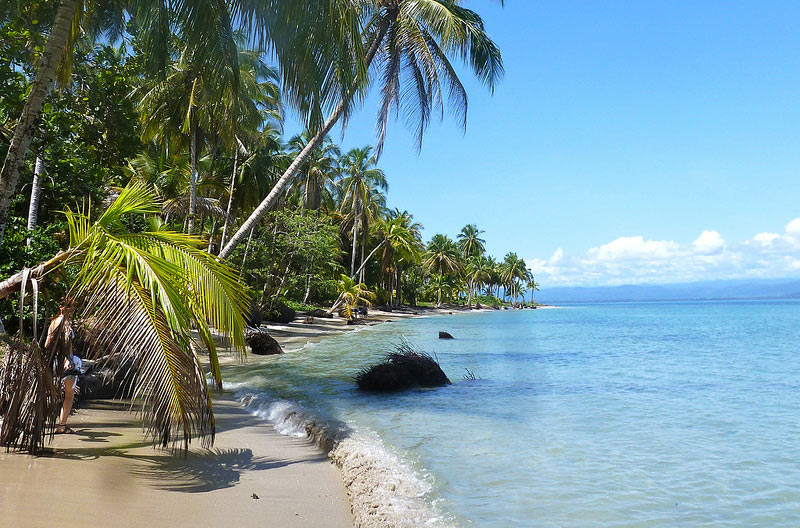 Photo: Erik Cleves Kristensen
We offer Spanish courses in Panama in two exciting locations: Bocas del Toro and Boquete. One is by the beach, the other in the rainforest, both offer a Spanish language experience like no other.
If you would like the best of both worlds, we offer courses that combine both schools for no extra cost. As ever with ESL, you just pay the original price of the course, leaving plenty in your pocket to enjoy yourself when you arrive!
Five things in Bocas del Toro for less than $20
Cycle to Bluff Beach
Bluff Beach today looks pretty much like it would have thousands of years ago – just sand, sea and palms. Well, with a couple of surfers nowadays. It's the kind of beach where you have to stop, take a deep breath of the sea air and say "I am in paradise".
If you hire a bike in Bocas town, which costs approximately $10 per day, you can ride to Bluff Beach in under an hour. The ride itself is something to savour, along 10km of beautiful coastline. Be sure to pack drinks and something to eat as there are no shops or restaurants on the beach.
Make five-legged friends at Starfish Beach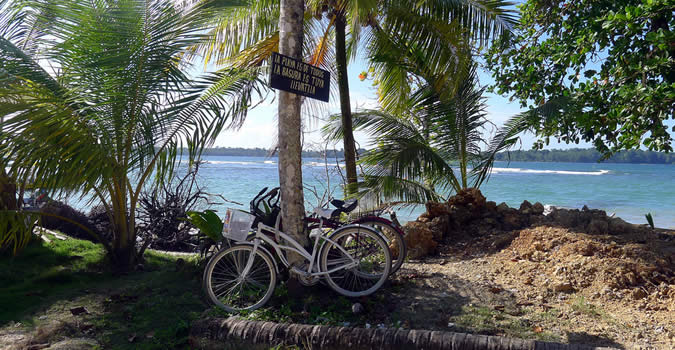 Photo: Habla Ya!
Starfish have a certain charisma. Sure, they don't have centralised brains or eyes, but there's something about them. The resident starfish of Boca del Drago are no exceptions and a trip to this beach is essential!
The sheltered cove offers crystal clear and calm water for most of the year and can be reached by bike from Bocas town if you are in decent condition. The ride is around 18km in each direction. Alternatively, an air-conditioned bus is a cheap and easy option.
Wizard Beach
Take a boat ride from Bocas to Old Bank on Isla Bastimentos and hike to Up in the Hill Organic Farm, where you can stock up on organic farm products and Panamanian handicrafts. Once you have stopped to enjoy the view with some locally-grown chocolate or coffee, hike along the jungle trail to Wizard Beach. Be sure to greet the sloths and jungle inhabitants you meet en route!
Red Frog Beach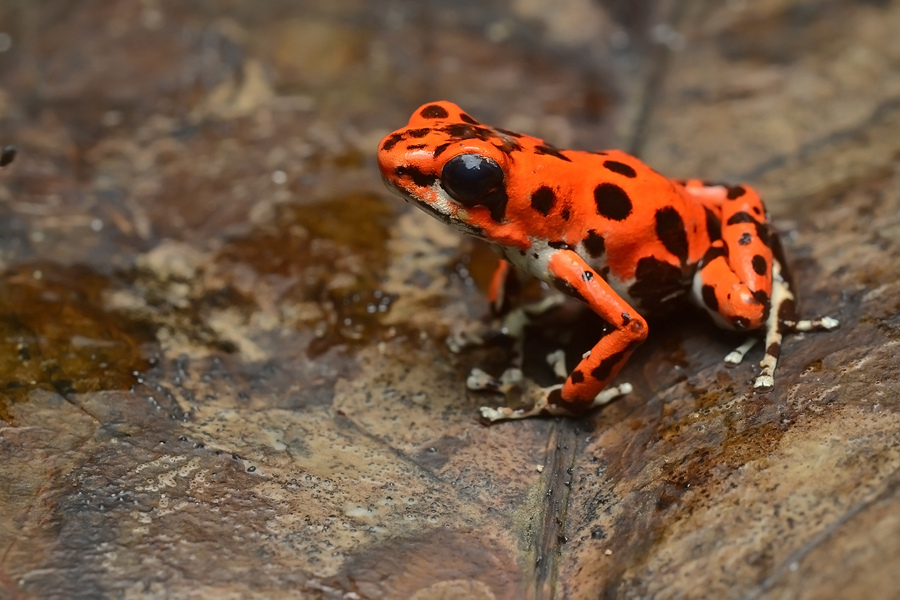 Photo: ggalice
This is one of the most popular beaches in Panama and with good reason. Whether you want to surf, snorkel, hike or simply enjoy the views, Red Frog Beach on Isla Bastimentos is the place to do it. Lined on one side by the rainforest and on the other side by the Caribbean, the local wildlife is also a major attraction and four of the world's eight sea turtle species nest on this beach.
The round trip from town costs $7 plus $3 admission.
Isla Carenero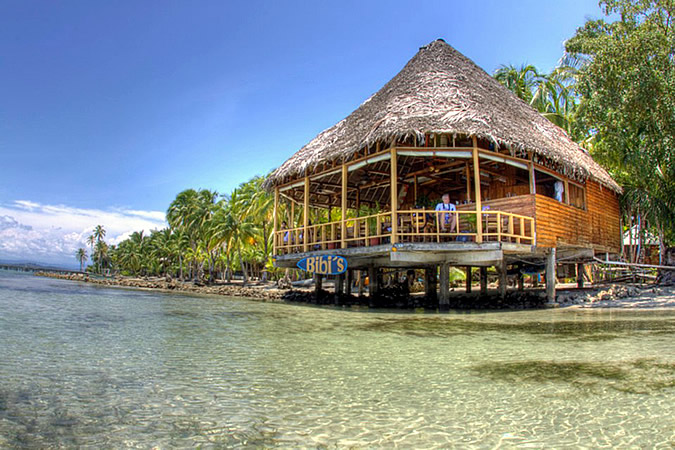 Photo: Habla Ya!
Ask at any of the boat docks along the waterfront for "Bibi's" and you will be whisked across the water to Caranero Island. When you arrive, you can either sit down for something to eat at the waterfront restaurant or, if you want to earn your lunch, you can spend the morning paddleboarding, kayaking or snorkelling and then sit down for something tasty.
Five things in Boquete for less than $20
Visit Finca Lerida for a coffee and hike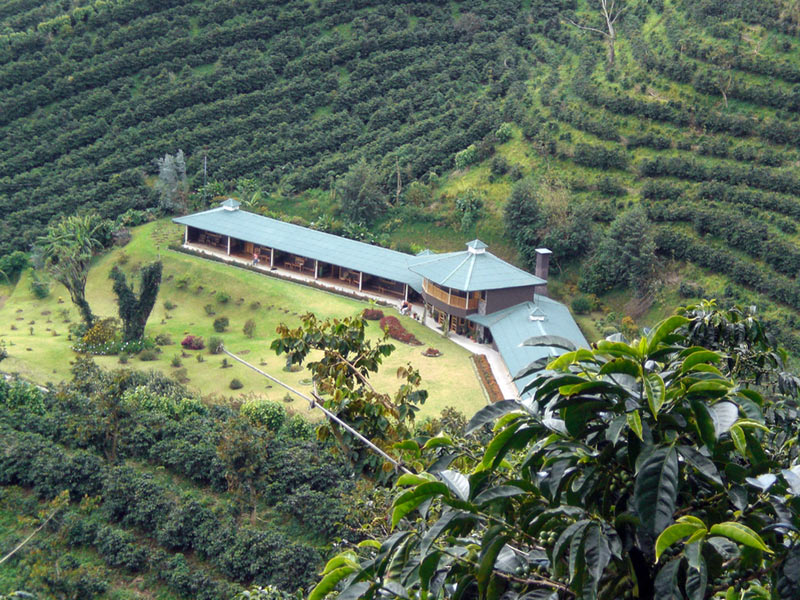 Photo: Ken Mayer
This is a peaceful 324-hectare coffee plantation and nature reserve just 10 minutes from Boquete. The beautiful finca in the rolling hills of Alto Quiel is one of the best places in Panama to spot the legendary quetzal alongside many of Panama's brightly coloured birds.
El Explorador Botanical Garden
Stroll around these gardens, reflect upon life and enjoy "spiritual renewal." As well as offering spectacular views and buena onda, the gardens are full of quirky artistic installations. Weird and wonderful.
Hike the Pipeline Trail
The Pipeline Trail is a relatively short hike through the rainforest along a water pipeline until you reach a spectacular waterfall. Along the way, you cross footbridges, slippery rocks and all kinds of jungle wildlife! Entry costs $3 which goes towards the upkeep of the trail.
Mi Jardin es tu Jardin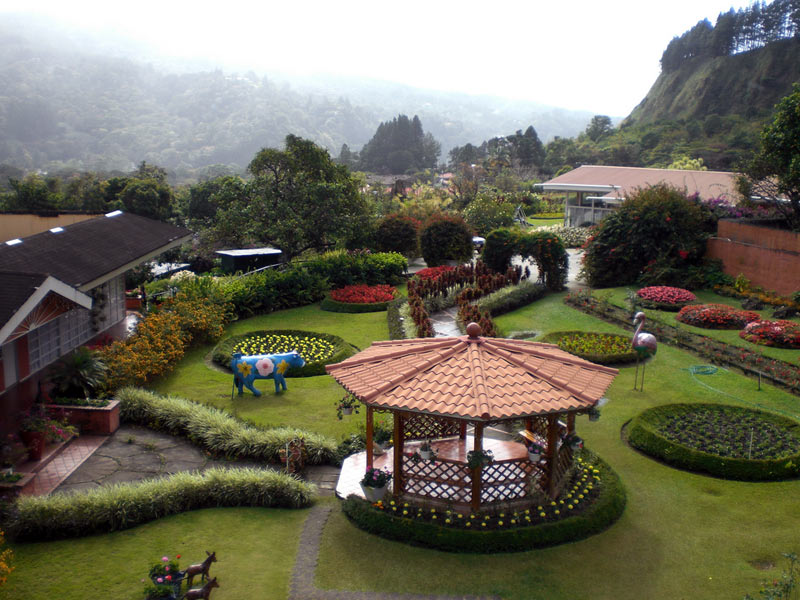 Photo: Ken Mayer
The González family welcome you into their lavish private gardens, some of the finest in Panama. As well as scattered figurines and statues, you will see more than 200 varieties of tropical plants and flowers, fountains and ponds. Admission is free and this is a great place to come and relax.
Visit the CEFATI
What on earth is a Cefati, you ask? It stands for "centro de facilidades turisticas e interpretacion" and is the best place in town to learn about Boquete's history. You can get a great view over the town and surrounding hills, or simply enjoy a fresh, local coffee at Café Kotowa.
Join the conversation in the comments section below, or find out more about a Spanish course in Panama.
Many thanks to Julio Santamaría from Habla Ya! for the help with this article.