After learning to say "hello", "goodbye", "please", "thank you" and "where's the toilet", one of the most commonly learned phrases in any language is "I love you". Whether you're trying to impress your special someone on Valentine's Day or you're going full-on Casanova, knowing how to say "I love you" in different languages is a great string to add to your bow!
Dutch: Ik hou van jou
Take a boat cruise down the flower-lined canals, hop on a bicycle built for two or snuggle up in a cosy café to celebrate Valentijnsdag in The Netherlands! It's not quite as popular as in other countries, but couples usually exchange flowers and cards at the very least.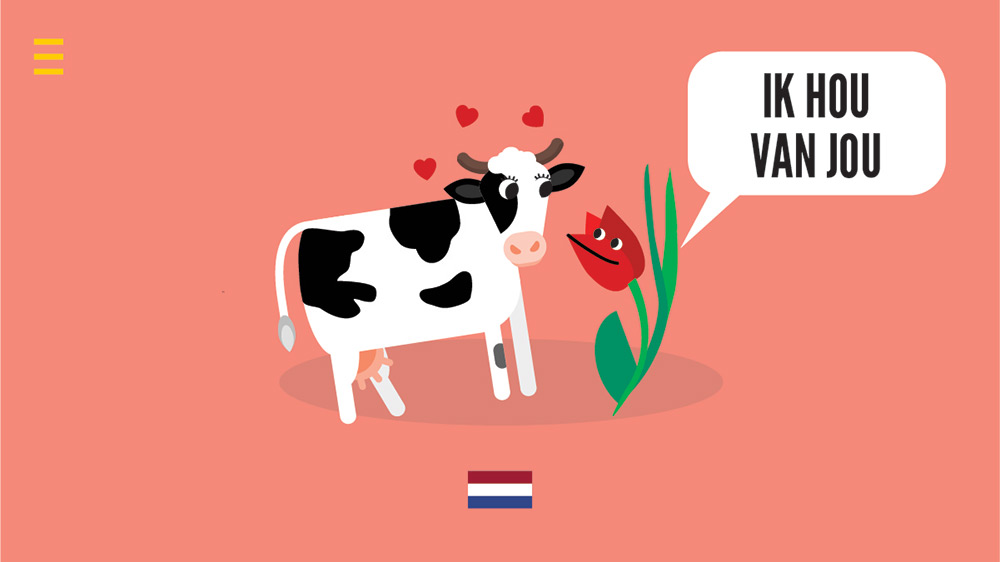 French: Je t'aime
No other European country has such a romantic reputation as France! What could be more romantic than sipping French wine in a candlelit restaurant while listening to Je t'aime with your amour?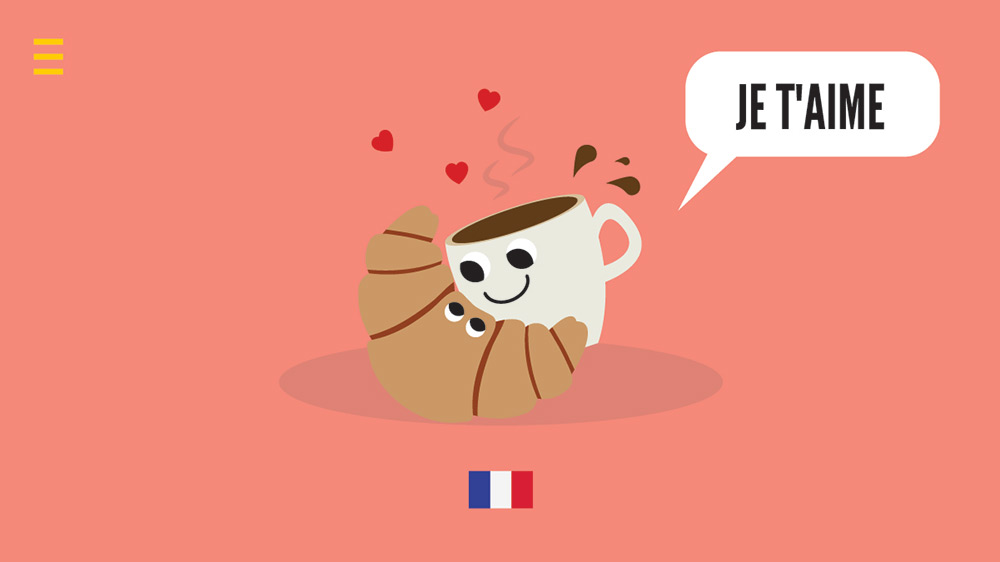 German: Ich liebe Dich
While not known for being especially romantic, Germans do celebrate Valentine's Day, especially in Bavaria in the south! Maybe that's why Germany's famous 'Romantic Road' is located there? And if you find yourself single on Valentine's Day, you can always console yourself with a heart-shaped Lebkuchen!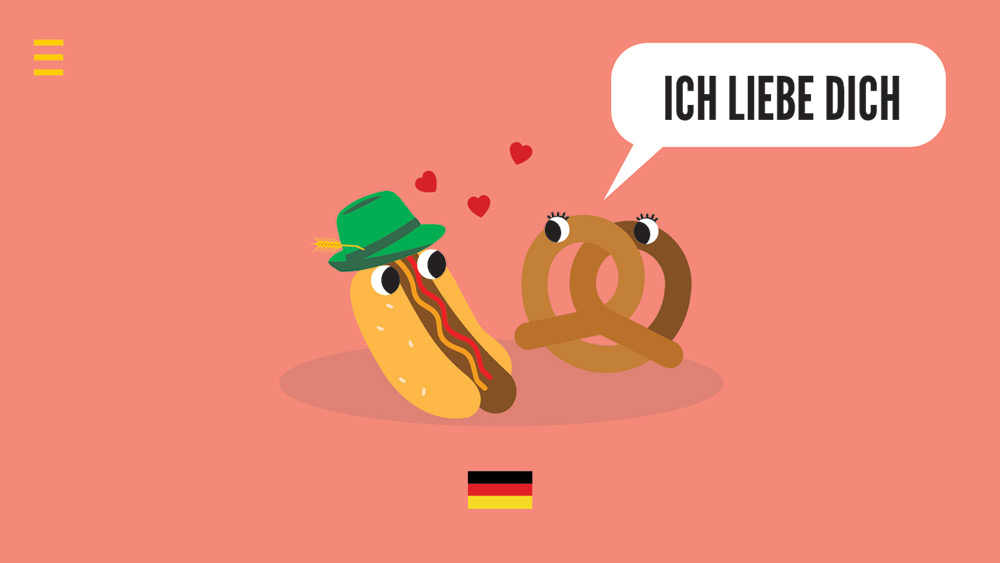 Italian: Ti amo
Romance is alive and well in Italy, so you may be hearing these two little words sooner than you think! Get your energy up with a strong espresso to prepare yourself for a Valentine's night of passion in this country for lovers!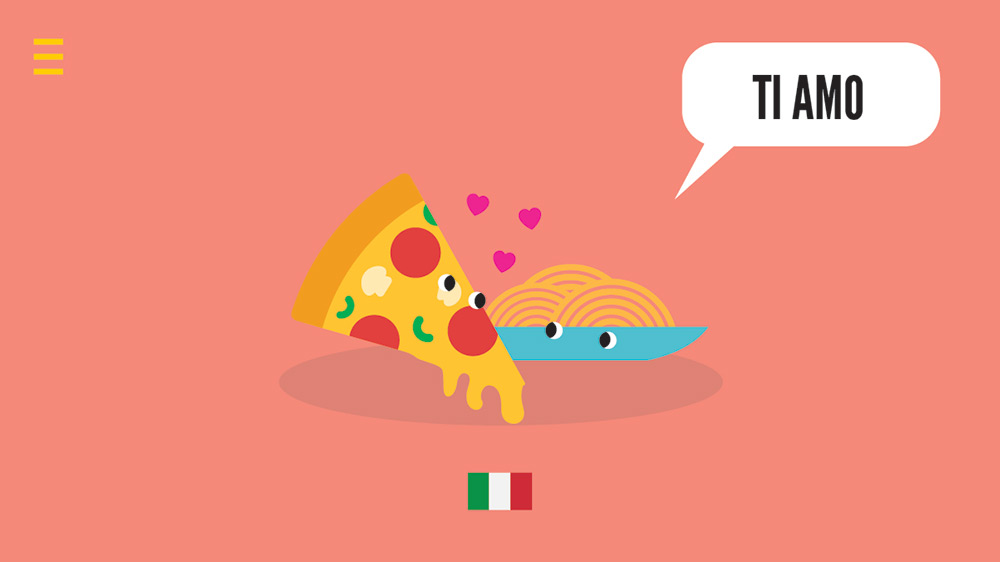 Japanese: Aishiteru
Valentine's Day in Japan comes with a twist… on this day, the only people who give gifts are women! It's not as sexist as it sounds, however, as one month later on 'White Day' on March 14th, the men return the favour by giving gifts to the women. For both, chocolate is by far the most common gift.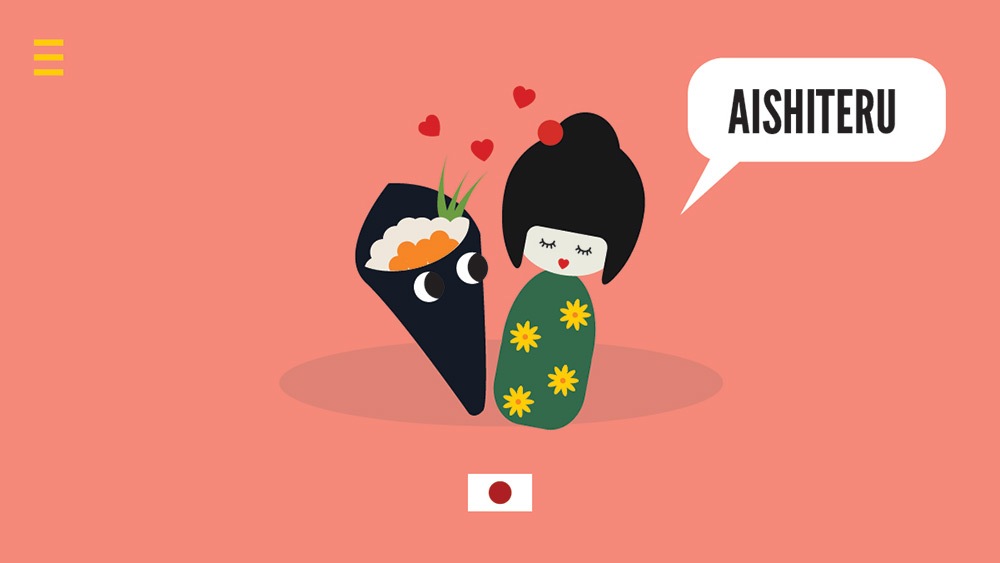 Korean: Sarang hae
Like in Japan, South Korea also takes part in Valentine's Day, White Day and for an added bonus, Black Day! Celebrated on April 14th, 'Black Day' is for all the singles who didn't get to take part in the prior two holidays. Everyone gets a holiday!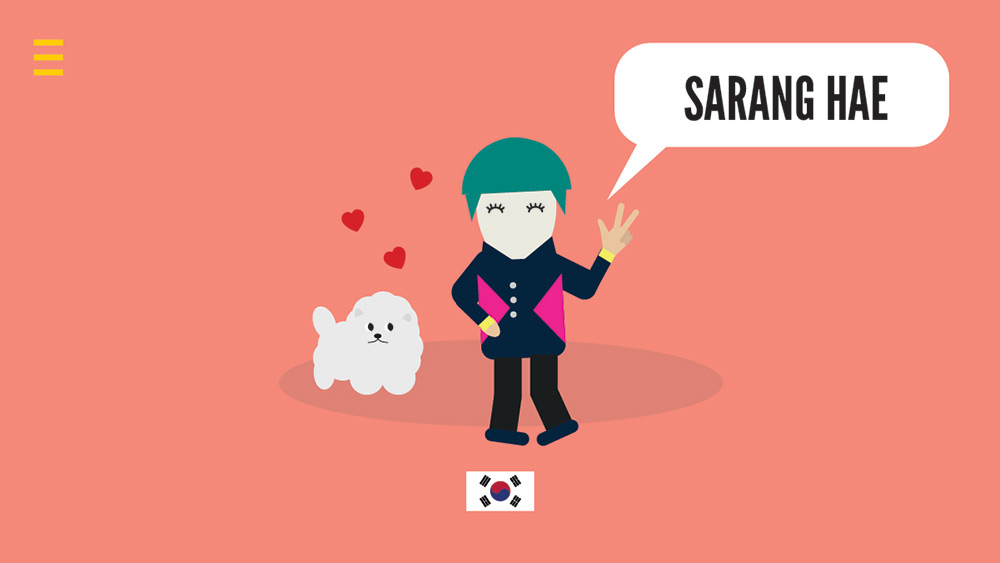 Portuguese: Eu te amo
You'll see the Portuguese words for "I love you" on Valentine's Day cards in Portugal on February 14th, and in Brazil on June 12th. That's the Dia dos Namorados, which is the day before St Anthony's Day, a saint who used to bless young couples. Both romantic holidays are full of flowers, chocolates and date nights out on the town!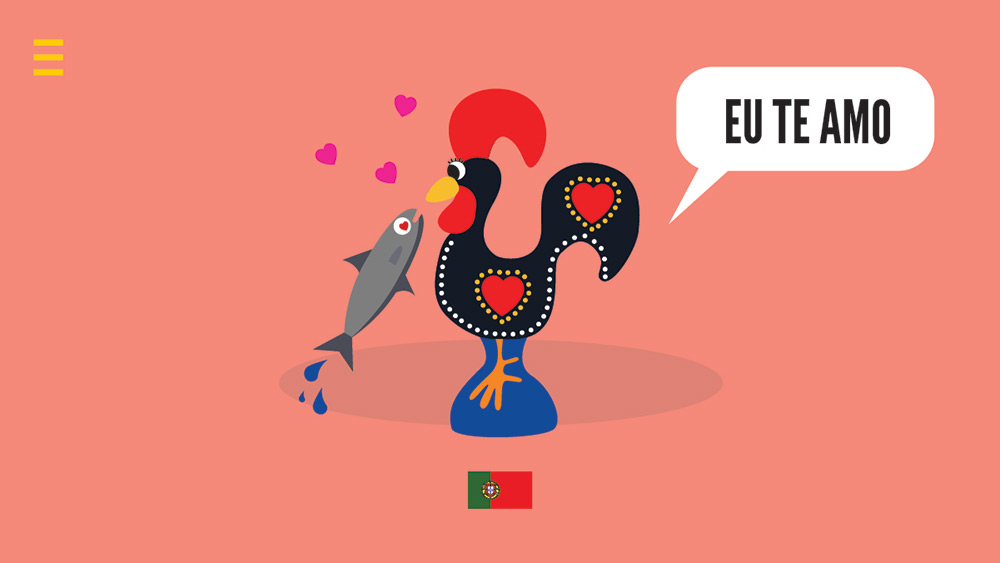 Russian: Ya lyublyu tebya
Valentine's Day is a relatively new acquisition in Russia, having gained popularity in the 1990s and now being celebrated as it is in the rest of the world: with flowers, chocolates and gifts of jewellery for women. If you're not into the romance, you can always curl up with one of the tragic Russian love stories like Anna Karenina or Doctor Zhivago!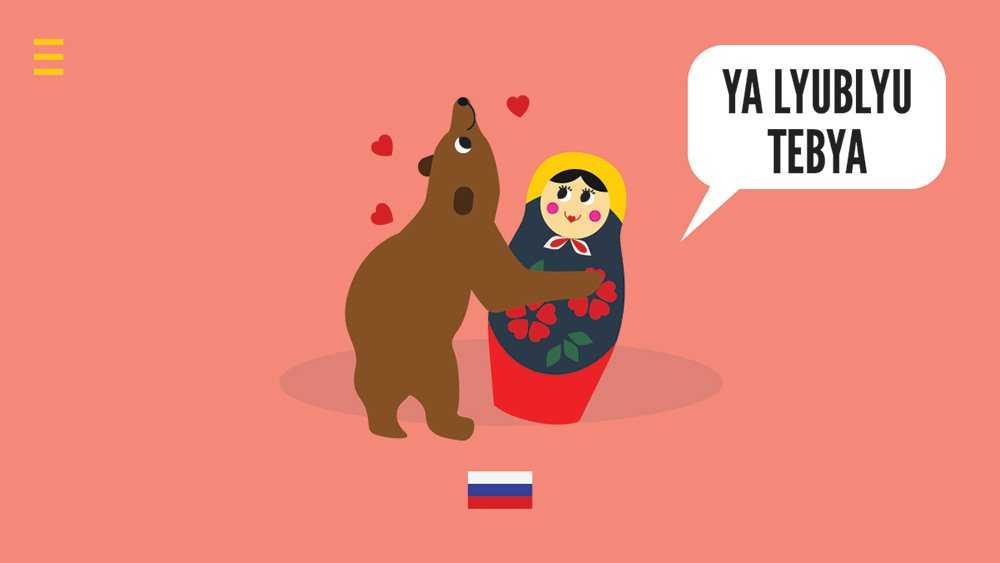 Spanish: Te amo
Say I love you to the soundtrack of the Spanish guitar! In Latin America, te amo is the most common way to express your love, while in Spain, te quiero is more common. Any way you say it, hearing your Latin lover call you mi amor will definitely get your heart racing!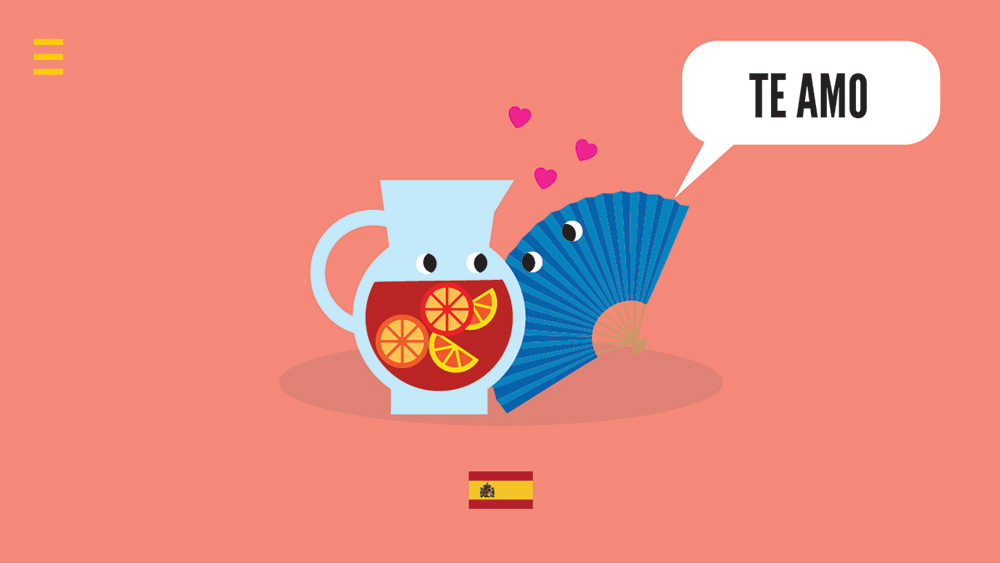 Swedish: Jag älskar dig
You'll hear the Swedes saying this to their sweethearts on Valentine's Day, where a common gift is a bouquet of red roses. The tradition is also relatively new here, but it's the perfect excuse for a romantic, candlelit night as the winter nights in Scandinavia are notoriously long!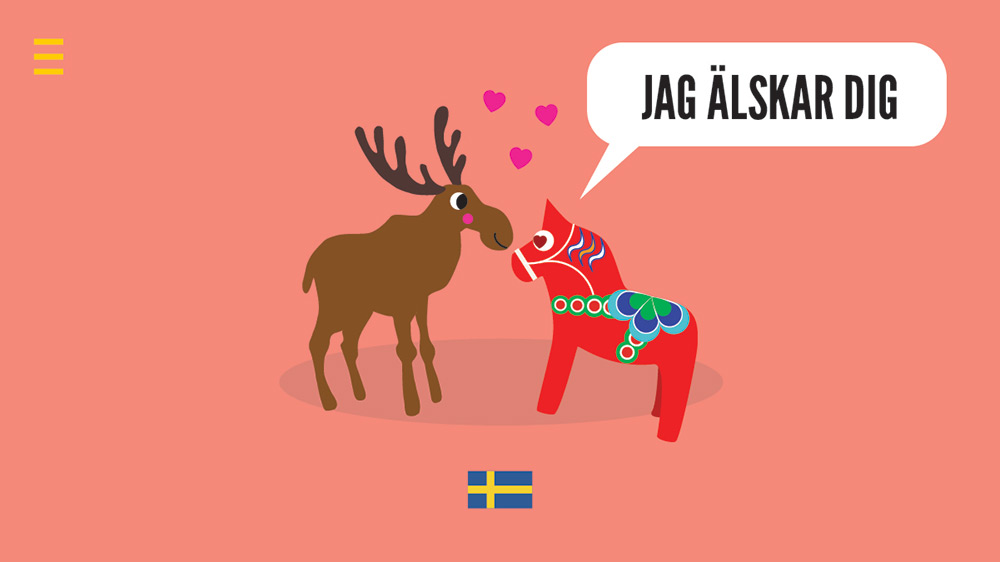 Mandarin Chinese: Wǒ ài nǐ
Don't go throwing this phrase around casually for your friends or the first person you start dating in China! The Chinese phrase for "I love you" expresses a very strong sentiment, so strong in fact that it's not even very common among family! And if you're looking for a romantic holiday, don't miss the Qixi Festival on the 7th day of the 7th month of the Chinese lunar calendar (usually in August), which commemorates a romantic ancient Chinese legend.