Who says you're too old to learn a new language? Just because you didn't learn a foreign language in your childhood doesn't mean you can't still pick one up. In fact, there are even advantages to learning a language over age 50. Don't believe us? Read on and we'll see if we can't convince you why 50+ is the best age to learn a language 😉
You have more free time
Maybe you've already retired, so you've got nothing but time, which is the most important resource you need when learning a new language! Even if you're still working, you've probably accumulated enough holiday time to take that language trip you've always dreamed of, so pack your bags for sunny Seville or the French Riviera!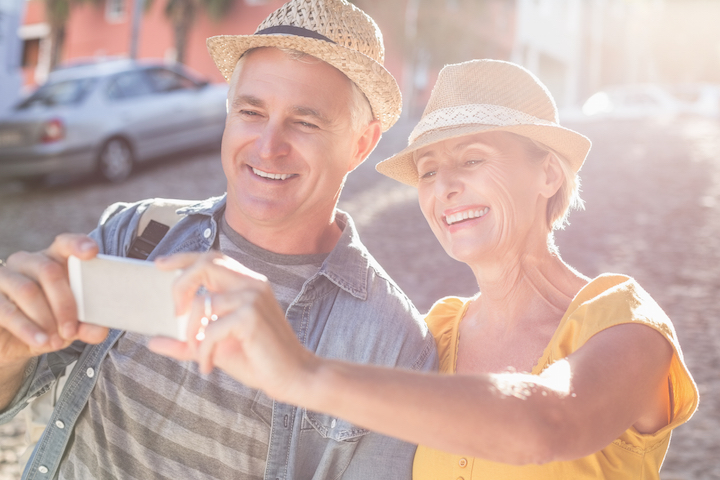 This is what you've been saving your money for
Have you been carefully putting away money for retirement throughout your career? Well, guess what – it's time to crack open that nut! A language course abroad is exactly the type of experience that you've been saving up for. What could be better than stimulating conversation and classes with your peers in the mornings, and afternoons perusing local markets, wine tasting or exploring ancient architecture? Enjoy it – you've earned it!
You've been wanting to take up a new hobby
It's been said that the key to feeling young at heart is to keep trying new things, and what better hobby to start than learning a new language? And, another plus, there will be less aches and pains than taking up paddle surfing or swing dancing! If you are the active type, however, there are plenty of activities you can combine with your language course, from yoga to golf.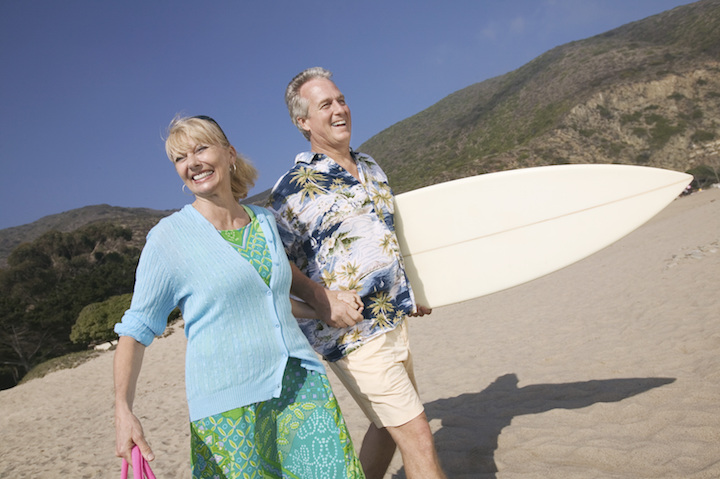 Meet new, likeminded people in a specific course for 50+ students
Maybe the idea of taking a class with teenagers and twenty-somethings put you off learning a new language because you didn't want to feel like the odd man out. That's why signing up for a 50+ language course is the ideal solution. You'll be surrounded by interesting, likeminded peers who share your spirit of adventure. Unattached? This is definitely better than a singles cruise for retirees!
You've already got great language tutors (aka your kids and grandkids)
When you were in school, there wasn't any language requirement, was there? Chances are the tables have turned, and now your kids or grandkids might be bilingual or even multilingual. Studying a new language just turned into an excuse for more family time!
It's a great way to stay sharp (without the crossword puzzles)
Okay, okay, so it happens to the best of us. You can't remember that actor's name – you know the one from that movie about the thing in the place? Or do you draw a blank when asked what you had for dinner last night? Experts recommend mentally stimulating activities to improve your memory, and what better way to do it than by learning a new language? Say bye-bye to crosswords and Sudoku!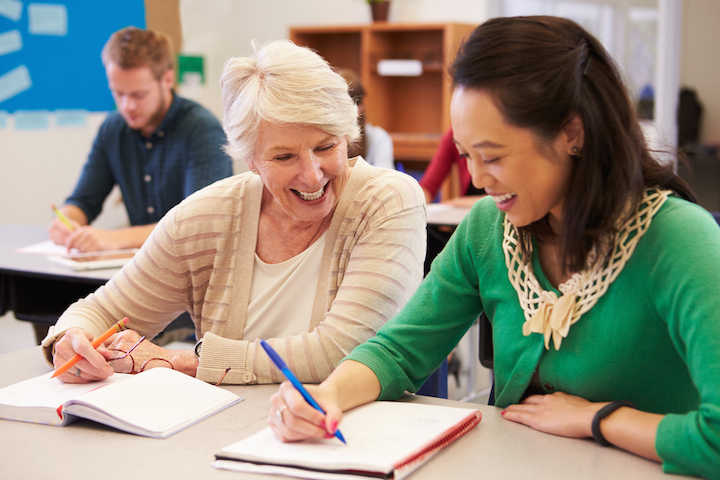 Retirement in (fill-in-the-blank) is calling your name
Close your eyes and fantasise about where you want to spend your golden years – Spain's sandy beaches, a little chalet in Provence, a posh apartment on the Italian Riviera or a beach house in the Algarve? The good life is only a language course away, and there's no time like the present to start learning!
So, if 50 is the new 40, then 50+ is definitely the best age to learn a language. Tell us about your dream language course in the comments below!