With 43 ESL offices worldwide, our Head of Sales, Ludovic Seri, travels a lot to visit his sales staff. Through his travelling, he is getting to know many different cultures and their habits, and always gets surprised, like with the cappuccino thing…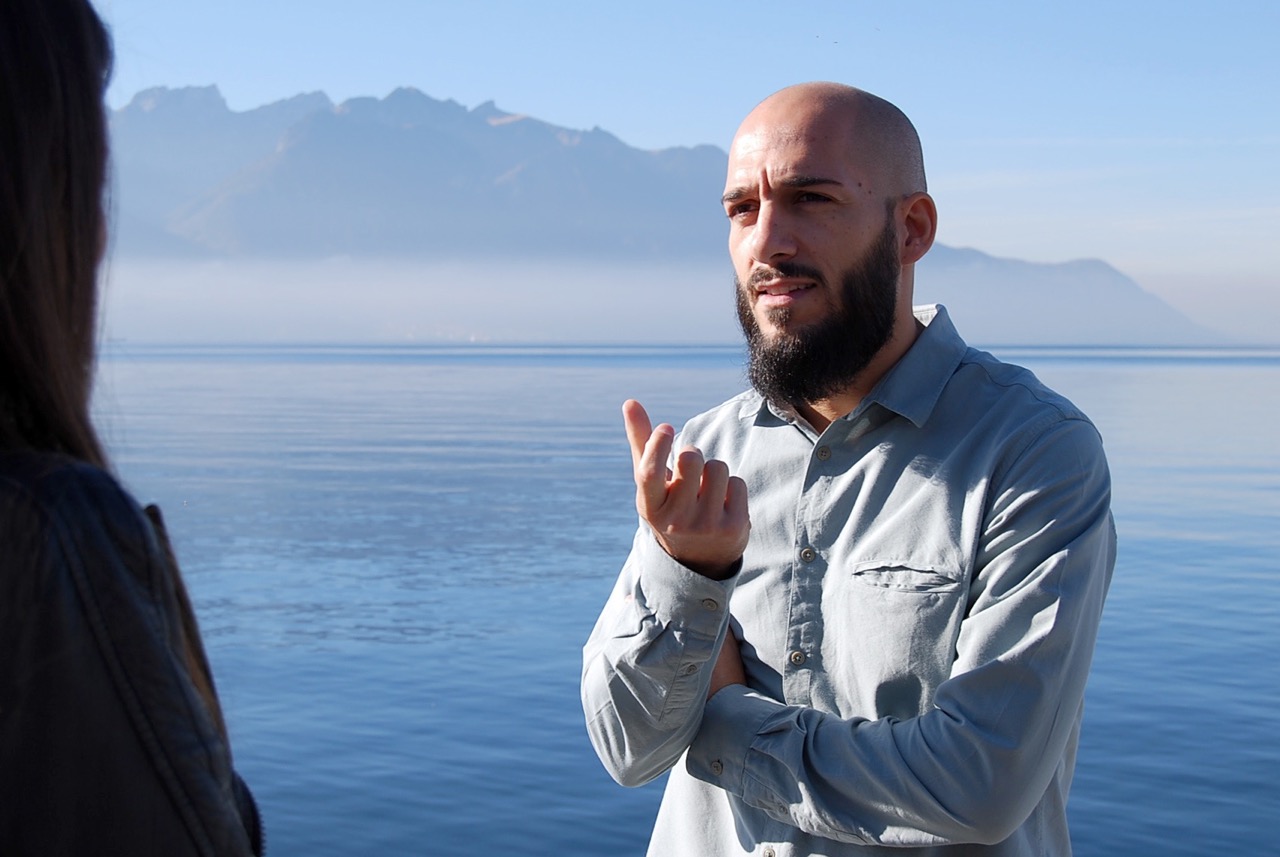 Have you had any funny or embarrassing experiences while studying a language?
I don't have one specific moment. The only language trip I did was in Spain when I was young. Being Italian, you kind of think that most of the Spanish words are similar to the Italian ones, and it is true for most of them. But sometimes it's not. So yes, it did happen that, in some situations, I used an Italian word thinking it was the same in Spanish, but it ended up meaning either something funny to the people listening or something that shouldn't be said in public.
To be honest, when I moved to the US, my English grammar was pretty good but my speaking wasn't. It was kind of a hassle for the first two months, but I quickly got used to it as I was working in a bar/restaurant, and was constantly in contact with clients. And over there you have to adapt very quickly, because they don't like to repeat themselves.
What is your mother tongue and which languages do you speak at work? Which one do you need on a daily basis to do your job?
Technically I'm Swiss, but originally Italian, so my mother tongues are French and Italian. At work, I obviously speak French because everyone at the Head Office in Montreux speaks French. Most of the Regional Managers I work with speak French too. However English is the second main language, with the partners and with ESL staff. Of course, when I'm having a conversation with the Italian Regional Manager, we speak Italian!
What would you not be able to do in your current position without the different languages you speak?
Working with all the ESL staff, my Regional Managers and partner schools. I have daily conversations about sales topics, procedures, office visits, "Fam" trips (staff group visits to schools) and I meet with them quite often. Furthermore, I´m travelling quite a lot to visit our offices. I 've always loved travelling, it's true. Whenever I'm off on holidays or if I happen to stay in a city where we have a partner, I always pay him a visit. It's necessary, only takes a couple of hours and it's good to keep the relationship.
It must be interesting to work in an international company with colleagues from so many different countries…
What surprises me the most when I'm travelling to the different ESL offices worldwide are the food and the living hours. For example, in Sweden, they are kind of out of this world with the climate, the sunlight and all that stuff. Their meal times – eating at 6 o' clock for example – are not very compatible with mine. Also, they eat very sweet sauces and go to bed really early.
In Germany, for example, the fact that a beer costs less than a coffee still surprises me. It´s funny, but also so surprising that half a litre of beer is cheaper than coffee. Or the cappuccino thing. In Italy, you never order a cappuccino in the afternoon! It's only for breakfast. If you do, you're instantly outed as a tourist. So when I go out somewhere for a chat with ESL colleagues and they order cappuccino at 5 o´clock in the afternoon, it always strikes me.
One thing that also comes to my mind when visiting the different offices is that the dress codes are different. In Latin American countries, for instance. In our Panama and Colombian offices, they have to dress up, it´s a cultural thing. It´s less casual than in other ESL offices.
_
Ludovic Seri started as an intern at ESL nine years ago, then worked as an office manager, regional manager and assistant before becoming the Head of Sales three years ago and responsible for 132 sales staff.
French and Italian are his mother tongues, but he also speaks English, Spanish and studied German for 8 years at school in Switzerland. He grew up in Montreux, but lived and worked for 1,5 years in New York City after high school. To him, the Big Apple is still the best place on earth, because it has everything, never slows down and evolves constantly.
In each language he has a favourite word. He has one from his time in New York and that is "You know I'm sayin'", a contraction of "Do you know what I am saying?" It's a New York reflex and was used at least 25 times in a conversation by everyone he met there.