When you think of UK tourism, Manchester may not be the first city that comes to mind, but all of that is about to change! Manchester is decidedly having its moment. This vibrant city has shrugged off its industrial reputation to become a modern hub for music, creativity and tolerance with a fantastic foodie scene. And did we mention its two world-famous football teams? Read on to find out why Manchester is England's most visited city after London!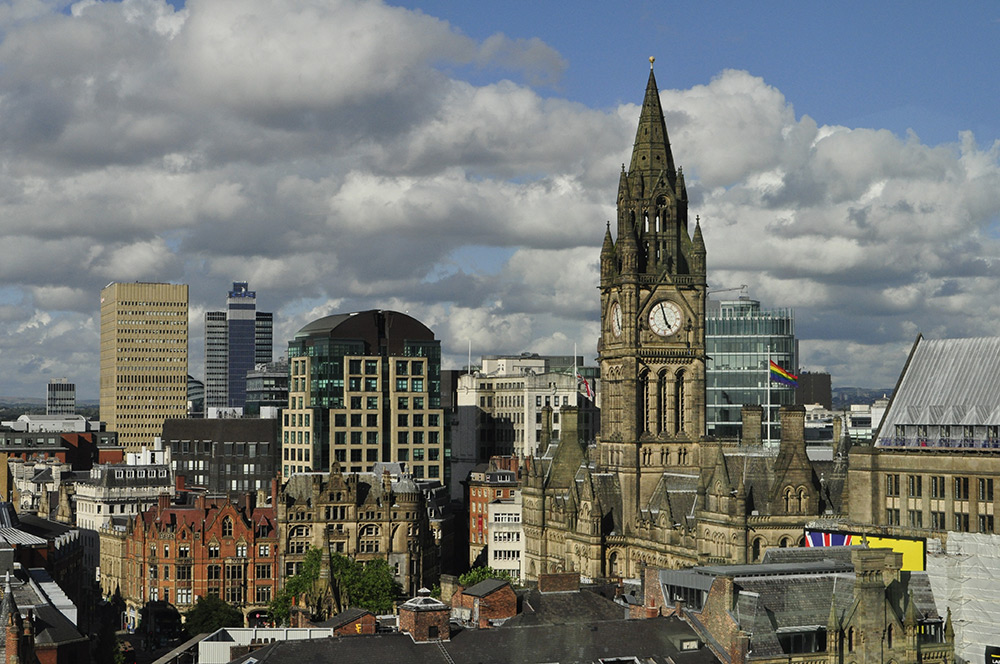 1. The festivals
Held every other year since 2007, the summer Manchester International Festival is a celebration with performances showcasing music, theatre and art. The 2019 edition will feature a free opening event hosted by Yoko Ono, a play created by Idris Elba and a concert from Janelle Monáe.
Then in the autumn there's the Manchester Food and Drink Festival, where food trucks serving up every imaginable kind of cuisine descend upon Albert Square, home to the town hall. Snack on international eats as you listen to live music and sample beer from the local breweries!
The city that birthed Oasis and The Smiths is also home to the enormously popular Parklife Festival, a two-day music fest featuring electronic, hip hop and indie music. But it doesn't stop there… the Manchester Film Festival is a must, as is Manchester Pride, the Manchester Christmas Market and Cheese Fest! The city's events calendar will make sure you're never bored.
2. The arts
Manchester doesn't mess around when it comes to the arts. In 2015, HOME Manchester was inaugurated, a glittering glass structure housing an art gallery, cinema, theatre, cafés and more. It's become enormously popular and is the second most visited attraction in Manchester!
Heading over to Salford Quays, the ultra-modern MediaCityUK was built to be an "international hub for technology, innovation and creativity". It's where the BBC has found its home outside of London, and is made up of TV and recording studios, office and apartment buildings, cafés and restaurants. You can't help but be impressed when you see this collection of modern buildings on the water!
Finally, you can't miss the Manchester Art Gallery in the city centre in a beautiful early 19th-century building with thousands of historic paintings!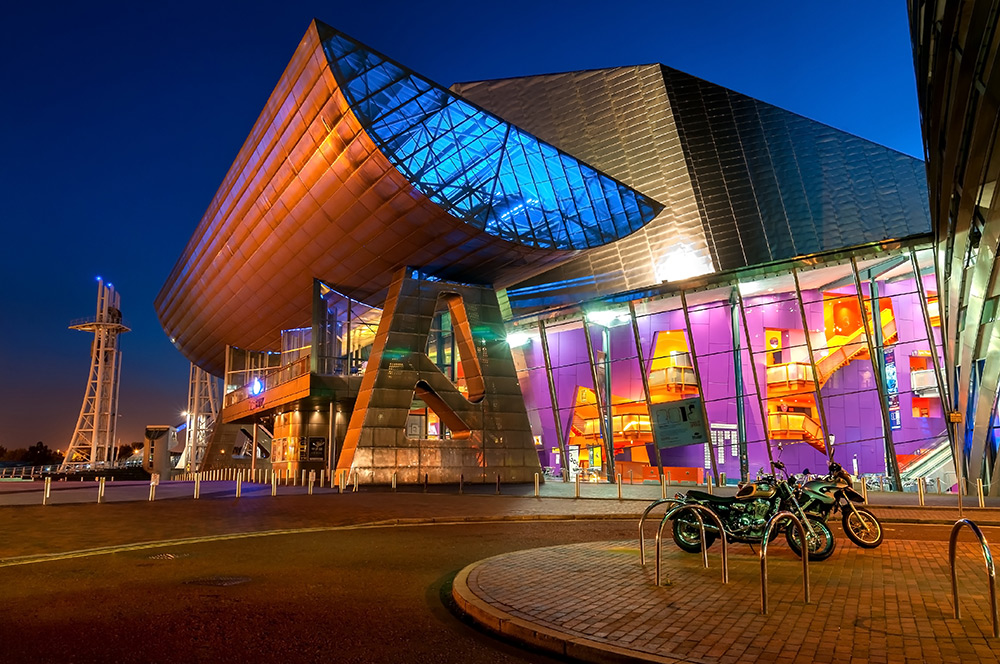 3. The Curry Mile and craft beer
Manchester has seriously distanced itself from stereotypical British food. In the Rusholme neighbourhood, a stretch of Wilmslow Road is packed with about 70 Indian, Pakistani and Bangladeshi restaurants! The neon lights will let you know you've arrived.
To wash down all that deliciously spicy food, try a pint of craft beer. Microbreweries have been popping up all over the city in the past several years and are the perfect place to experience pub culture with a modern twist! Seven Bro7hers Beerhouse and Cloudwater Brew Co. are a few great options.
4. The Village
A self-proclaimed beacon of celebration, Manchester's gay village, known simply as "The Village", is definitely one of the most fun parts of the city! Canal Street is the heart of the neighbourhood and the ideal setting for dinner or drinks overlooking Rochdale Canal. On the other side of the water, you'll find Sackville Gardens with its memorial to Alan Turing. When the sun goes down, you can dance the night away at any one of the LGBT+ friendly bars and clubs, while if you're looking for something to do during the day, don't miss the Alice in Wonderland themed Richmond Tea Rooms for a cup of tea. The Village really comes to life during Pride, so make sure to stop by!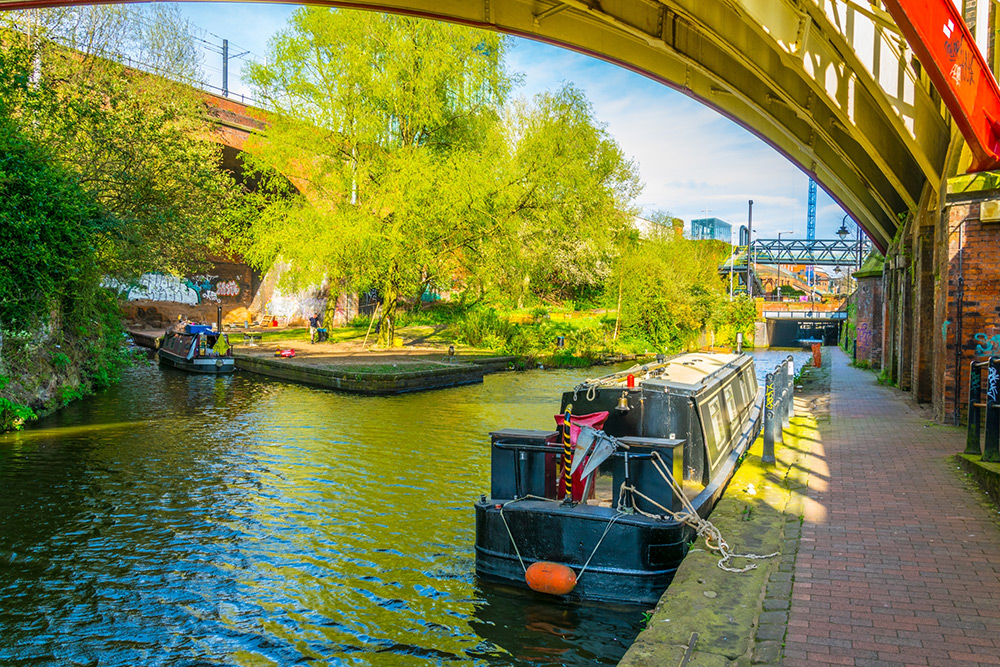 5. The football
It's actually impossible to talk about Manchester without mentioning football, as it's one of the biggest reasons why Manchester is England's most visited city after London. Home to both the Manchester City and Manchester United football clubs, the Mancunians are some serious football fans! A few key differences to keep straight – Manchester City is based at the Etihad stadium, while home base for Manchester United is Old Trafford stadium. In terms of colours, Manchester United fans wear red, while Manchester City supporters don sky blue. And if you can't decide which team to support, check out the Manchester Derby when the two teams play each other!
6. The libraries
If we had to name one city as a book lovers' paradise, it would be Manchester. The centre of town is jam-packed with libraries, the most famous of which being The John Rylands Library. Its magnificent vaulted ceilings, stained glass windows and rows upon rows of rare books will delight any bibliophile. The Portico Library and Gallery is a cosy place to sit and read your favourite book or check out the exhibits on offer, while the Manchester Central Library has free Wi-Fi and a nice café. Remember, library cards are free!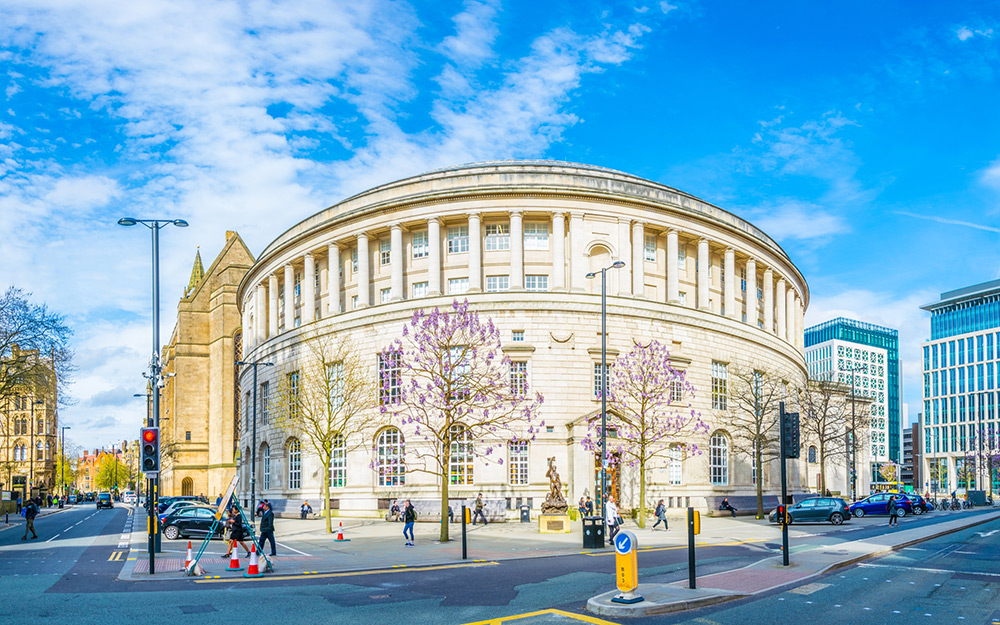 7. The students
It's no secret that one of the reasons why Manchester is so hip and youthful is thanks to its student population. Manchester is home to more than 40,000 students, and the median age of its citizens is just 29 years old. What does that translate to? It means that the cost of living can't be too high for students to afford, that there are bountiful nightlife options, that the universities attract writers, artists, lecturers and other cultural speakers from all over the world and that the city is always bursting with energy! Ready to experience it for yourself?