Kangaroos and koalas, the origami silhouette of the Sydney Opera House, Brisbane's hipster coffee shops and Gold Coast's legendary surf… Australia is a wonder to behold. But, as it's not the easiest or most affordable destination to get to, you want to make sure you pick the right time to go. We'll walk you through the best time to travel to Australia and everything you need to know: the cheapest time to travel, when the weather is the best and when the low season is so you can avoid the tourists. Ready to go down under?
When are the different seasons in Australia?
Australia sits in the southern hemisphere, so its seasons are the reverse of what they are in Europe and North America. Here is the basic breakdown of the seasons in Australia so you don't get confused!
Summer = December, January and February
Autumn = March, April and May
Winter = June, July and August
Spring = September, October and November
It can be a little disorienting to spend Christmas at the beach, but once you've figured it out, escaping the brutal winter for a sunny Aussie summer is pretty amazing.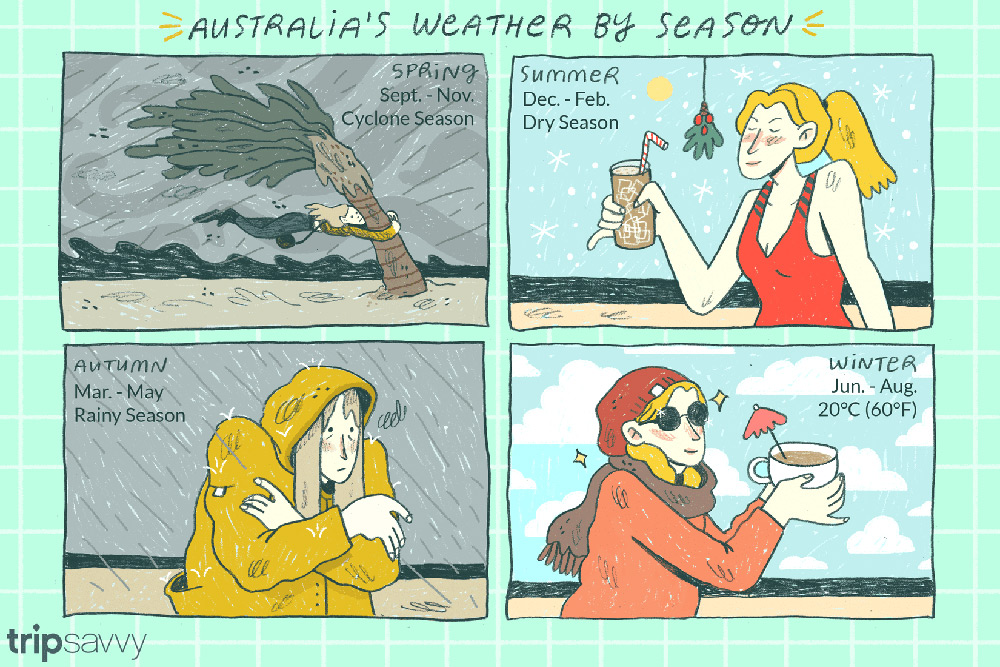 When is the rainy season in Australia?
So, now that you know the seasons, when is Australia's rainy season? There's nothing that ruins a beach vacation more than a tropical cyclone. In fact, more than 15% of the world's cyclones belong to Australia, but luckily not many of those cyclones ever reach land! Northwestern Australia, the country's tropical zone, has the most cyclones and a definite rainy season, from November through April. Some of the larger cities in this area include Cairns and Darwin. In the rest of Australia, like in Brisbane and Gold Coast near the southern border of Queensland or Sydney in New South Wales, rain isn't something you need to worry too much about as the climate there is much better.

When is Australia's low season for tourists?
It's no surprise that Australia's low season in terms of tourists matches up with the winter months of June, July and August. On the opposite end of the spectrum, the high season coincides with summer (which would be winter in Europe and North America). Don't worry about visiting Australia during its winter season, as the beach towns like Gold Coast or Surfers' Paradise still boast sunshine and temperatures around 21° or 22°. The weather in Sydney is a little cooler during winter with averages of 17°-18° during the day, so just pack a jacket and some warmer clothing for nighttime, and you'll be just fine!
Like in almost any destination, however, the best times to travel for weather and not too many tourists are spring and fall, when the weather is neither too hot nor too cold.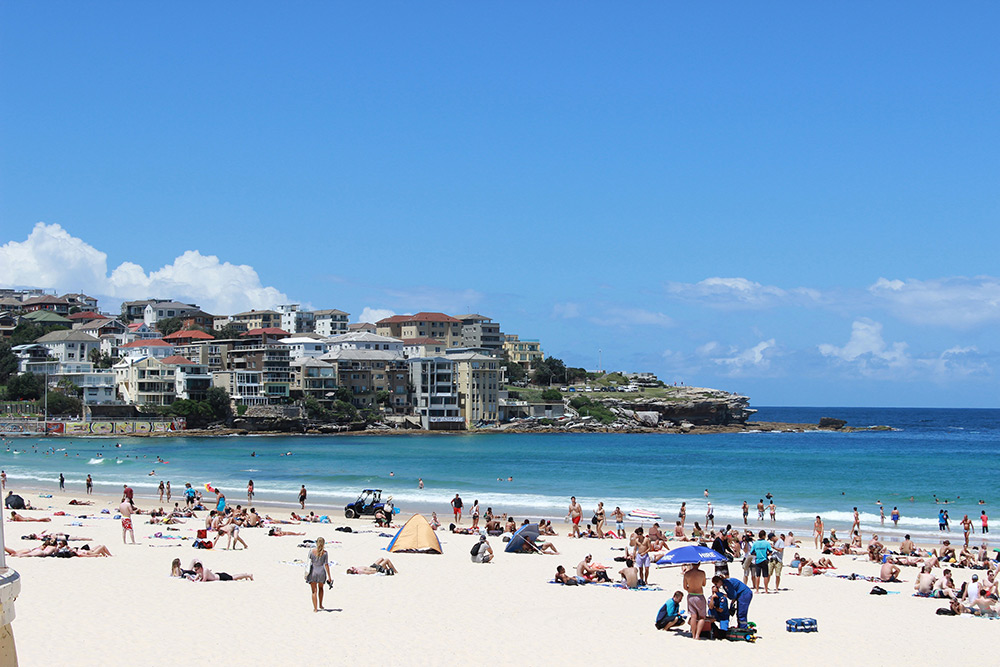 What's the cheapest time to visit Australia?
This might seem like a trick question as flights to Australia are almost always "expensive" in relative terms (unless you live in New Zealand), but you can save 25% or more by booking outside of peak season! Try the low season (winter in Australia, summer in Europe), or if you're looking to travel in another season, one online travel agency found November, February and March to be the cheapest months to travel.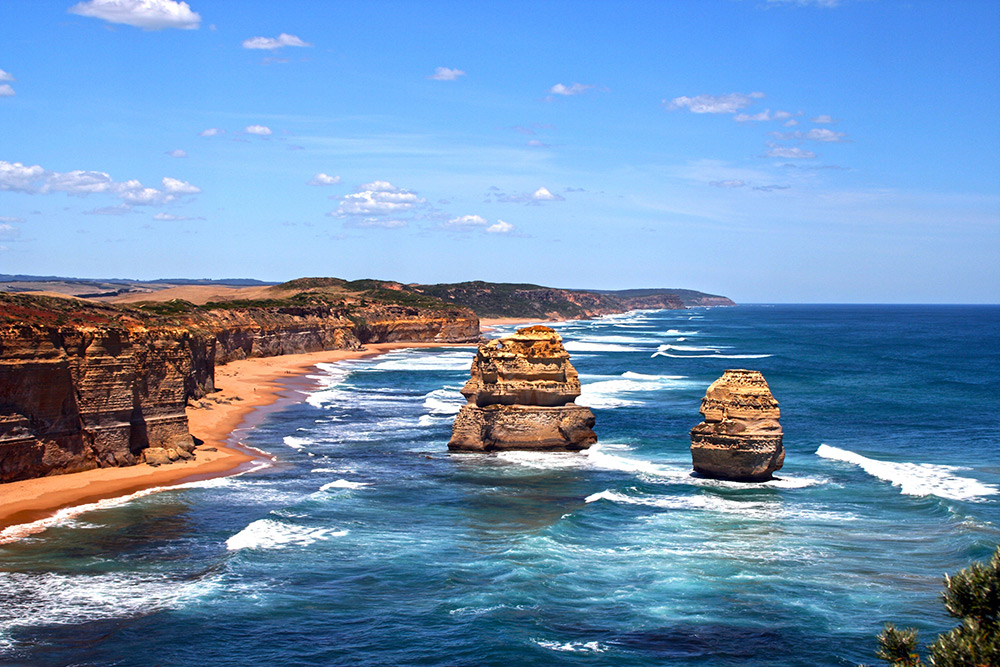 Whenever you choose to make your trip to the land down under, you're in for an unforgettable experience in the land of the outback, legendary beaches, aboriginal art, breathtaking nature and exciting cities. The best time to travel to Australia is now!