One of France's most student-friendly cities, Montpellier's got a special swagger that comes from its creative cultural scene, hot nightlife and breathtaking nature. If you're looking for things to do in Montpellier on a student budget, check out a few of the recommendations below from Sandrine at the Institut Européen for some wallet-friendly inspiration!
1. Experience Montpellier's summer nights and markets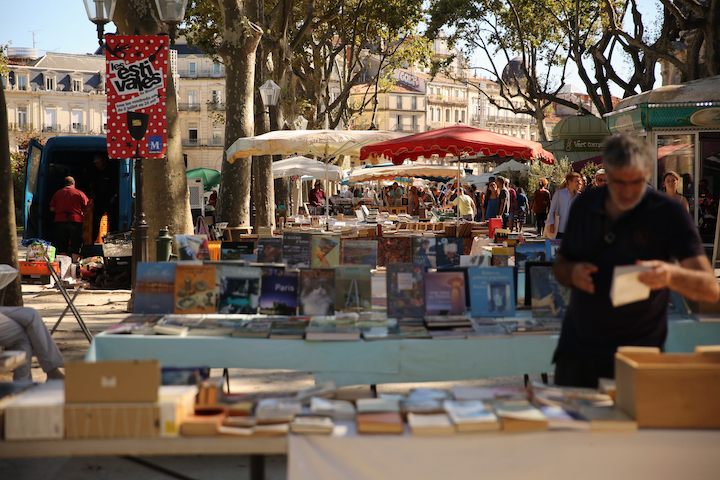 All through July and August, experience Les Estivales de Montpellier on Friday nights. In the Esplanade Charles de Gaulle Park, they include wine tasting, live music, food stalls and vendors selling locally made artisan goods. If you're not around for summer, there are plenty of markets that take place year round, like the Wednesday morning market in Antigone, the Arceaux market on Tuesday and Saturday mornings and many, many more!
2. Bike to the beach from Montpellier
Does it get any better than a beautiful bike ride to the beach? Rather than taking the bus or driving to Palavas-les-Flots, Montpellier's closest beach, rent a bike from Velomagg, the public bike system, using your credit card (with chip only) or by passing by the tourist office, for less than a euro an hour. Ride through the Antigone neighbourhood to the Place d'Europe, where you'll follow the bike path along the Lez River and through the wetlands down to the beach. This lovely bike trail will only take you about an hour.
3. Take a tour of Montpellier's modern architecture
When you first arrive to Montpellier, you'll be charmed by its historic centre, the Ecusson, with its medieval cobbled streets and little tree-lined squares, but did you know that Montpellier is also a hub of contemporary architecture? Explore famous architect Jean Nouvel's RBC Design Centre, housing a furniture store that feels like a tricked-out, hipster Ikea and a yummy terrace restaurant. Jean Nouvel also designed the gargantuan glass cube of Montpellier's new city hall, and other must-sees include Zaha Hadid's Pierresvives building and the Arena, a concert and sports venue that looks like a suspended purple pyramid.
4. Get active on the Lez River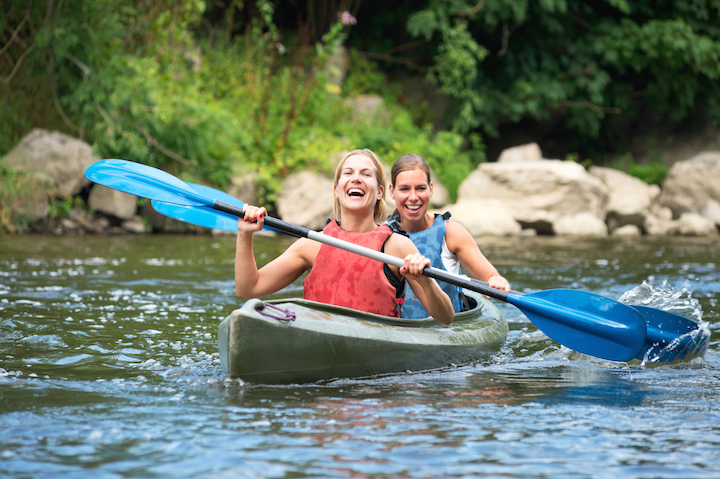 Water sports are big in Montpellier, and with the Lez River cutting right through the city, it's the perfect place to kayak or stand up paddle board! Rental companies charge hourly, half day or full day rates, so you can take to the water to your heart's content.
5. Mingle with Montpellier's artsy set at Gazette Café
A student favourite, the Gazette Café is full of artwork, books and even a piano and a live tree. Themed nights include swing dancing, poetry readings, literary and scholarly lectures and discussions, live music and more. There's a reading room where you can curl up with one of the 2,000 books in their library, and don't forget about the bar's luscious libations and the restaurant's tasty cuisine. It's a great place to practise your French!
6 .Experience a French festival at Wild Summer
Montpellier has got plenty of music fests to keep festival-lovers happy, but the Wild Summer festival is something different. Held on the grounds of the gorgeous French mansion, Domaine de Biar, just outside of Montpellier, prepare yourself for a musical oasis. With food trucks, arts exhibitions, artisans selling their work and of course, music, this is one chill (and CHEAP!) festival where you can mix and mingle with the Montpellierains.
7. Visit The Shakespeare
While it might seem contradictory that a famous French bar is called The Shakespeare, visiting this pub is one of the most beloved things to do in Montpellier. Tuesday night is quiz night, so head to this popular pub with your fellow classmates for a night of drinking and testing your trivia skills! With open mic nights, improv comedy, live music, happy hours, board games, darts and poker competitions and daily drink specials, there's nothing not to love about this great student pub.
8. Discover the Languedoc lakes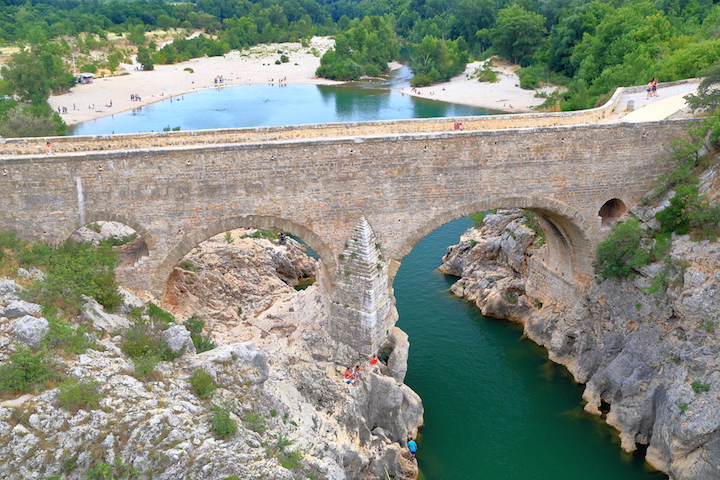 The Languedoc region is full of some of France's most beautiful lakes. Take a day trip to the Pont du Diable, a UNESCO World Heritage Site 40 minutes away, for incredible views of the 11th-century stone bridge and a fabulous lake beach. An hour outside the city, the Salagou Lake (the region's largest) was created when a river flooded, and there's even rumoured to be an ancient village at the bottom of the lake's depths.
9. Have a picnic in the park
After Montpellier's more active pursuits, a chill afternoon in one of the city's parks is just what the doctor ordered. Spread out your picnic blanket next to the little pond in the Esplanade Charles de Gaulle Park or in the Parc du Domaine de Méric on the Lez River. With picnic ingredients picked up from one of Montpellier's local markets, you can't go wrong!
10. Unwind at Rebuffy Pub
Another classic among Montpellier's student favourites is Rebuffy Pub. Hang out with a fresh juice and board games, or grab a cocktail and listen to live music. You're bound to meet plenty of locals and other student ex-pats here!
Did we leave anything off of our list of things to do in Montpellier? Sound off in the comments below!