Two weeks, two destinations, one language…
My language stay in Toronto
I spent a week studying English at OHC Toronto and it was amazing. From day one, they really get you to participate and interact both with the teachers and with the other students starting the class with you. It really made me feel comfortable right away.
The classes were so fun and exciting! Since my time abroad was also a vacation, I decided to take the standard course, which consists of general English and an elective like exam prep, pronunciation, conversation, etc.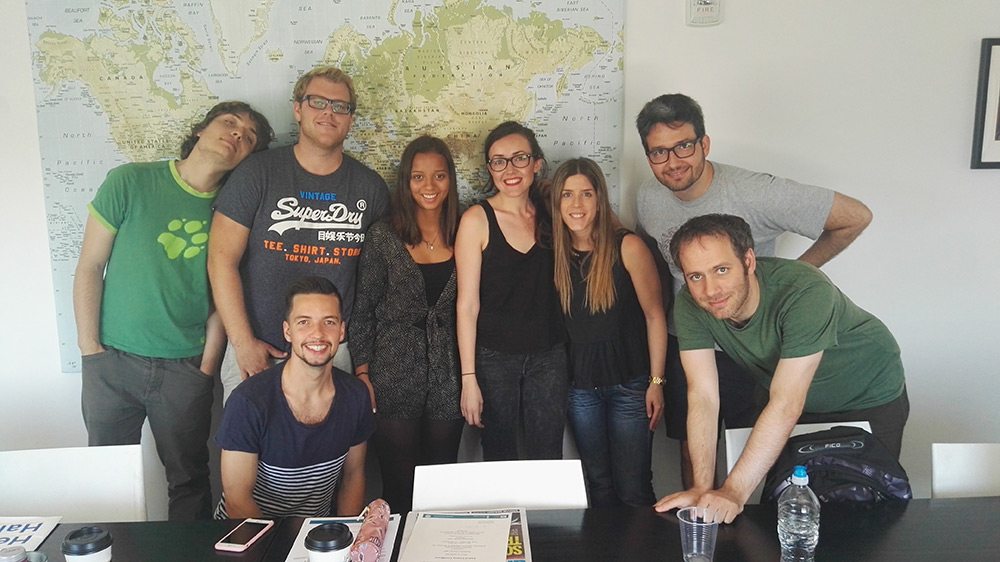 For accommodation, I stayed at the Sherbourne Student House. My apartment was simple but had everything I needed: a bed, closet, desk, bathroom, kitchen and even a terrace! I was lucky enough to live on the 17th floor so I also had some incredible views over Toronto!
Speaking of Toronto, in my case it was love at second sight. When I was arriving to my apartment for the first time, I was thinking that it was a very grey city, but that couldn't have been further from the truth. Once you're inside the city, you realise how wonderful and peaceful it is, in spite of being a big city. I highly recommend the experience!
My language stay in New York
After my adventure in Toronto, I decided to move on to the Brooklyn School of Languages in New York. This way I was able to have two full weeks of English immersion and study abroad in multiple countries, comparing the accents and lifestyles of Canada and the USA. Even though the two cities are fairly close to each other (less than a 2-hour flight), the differences between them are incredible.
I loved the school because of its small size. It occupies the 34th floor of a building that faces the breathtaking skyline of Manhattan. The teachers are pretty demanding, which means that besides in the classroom, you also have to study English and do some homework outside of class, the best way to improve your language skills fast.
On the other hand, during breaks between classes you have the freedom to go and make yourself a free cup of coffee or tea in the school's kitchen. This was such a nice perk, especially when you're getting over jetlag the first few days!
This time, I decided to stay with a host family. I chose the no-meals option since I'm pretty picky and prefer to have the freedom to cook what I wanted to. If you choose this option, keep in mind you'll be interacting with the family less (since you won't be having meals together).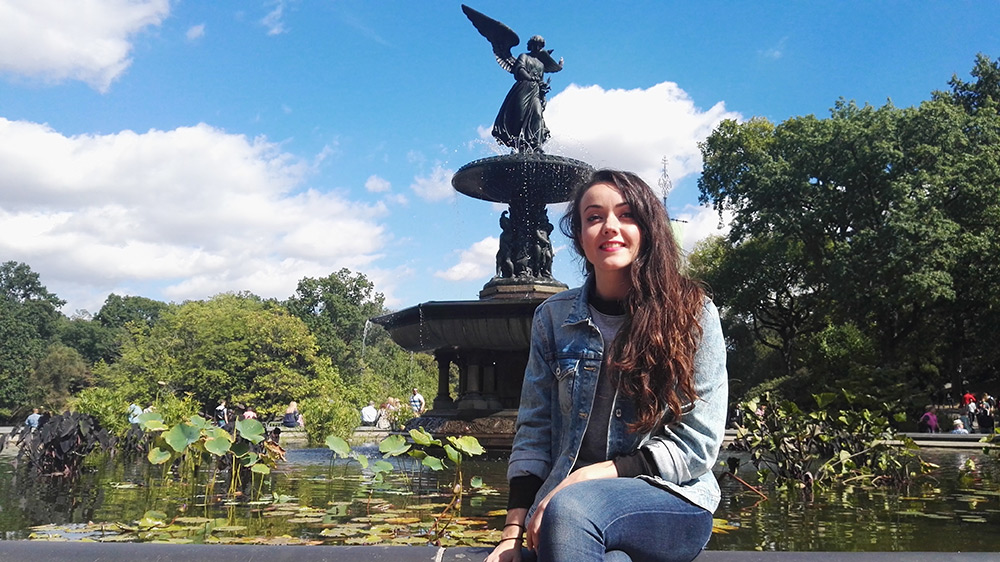 In terms of the city, there's not much I can say that you don't already know about New York! It's enormous and full of entertainment options, bars and restaurants. It's almost impossible to say, "I don't know what to do today" because you'll always have plenty of things to do to choose from. I had been to New York before, and even so, I saw so many things that I didn't even know existed.
I would recommend this school for independent students who really want to work on their English skills. It's a great choice!