Here we go… my name is Manuel, I'm 20 years old, I study audiovisual communication and this summer I had one of the most exciting experiences of my life: travelling to learn English in Los Angeles!
At ESL, they recommended Kings Los Angeles, right in the centre of Hollywood and a few minutes from Sunset Boulevard. The school's facilities are modern and very complete. The teachers were also great; they're very attentive with lots of different accents which really helped me with listening skills, as did being surrounded by students from other countries like Japan, Switzerland, Turkey, South Korea, Brazil, etc. We still had a lot in common, though, because we were all had the same objective: to enjoy an international experience and learn English in Los Angeles.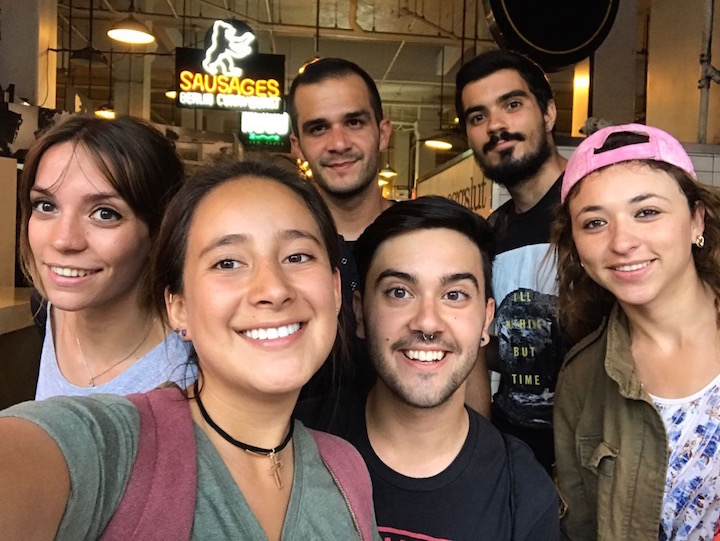 In terms of the city, it's really big, there's lots of traffic and public transport is practically non-existent. What really stood out to me was the amount of homeless people, which is very shocking for European students. The food, as you probably already know, consists of a fast food restaurant on every corner and cheap places to eat for every type of ethnic food. There was a Dollar Tree supermarket close to school, which was really useful for daily shopping and a giant shopping centre with a pharmacy nearby, if you needed any medicine. It also stood out to me how may things you could get free refills for, even at the cinema.
From a touristic and cultural point of view, LA is full of glamour, nightclubs, bars open all night long, the incredible Hollywood Sign, daily events and a surprising number of museums, the majority of which are free. One unforgettable moment for me was going to the Spiderman premier at the Chinese Theatre on the Walk of Fame. It was like a scene from a movie – celebrities arriving in their luxury cars, photographers everywhere, they were throwing us t-shirts, signing autographs… quite a show!
I also attended the unveiling of a new star on the Walk of Fame for the illusionist, musician and escapist, Criss Angel, with guests like Gary Oldman and Randy Couture.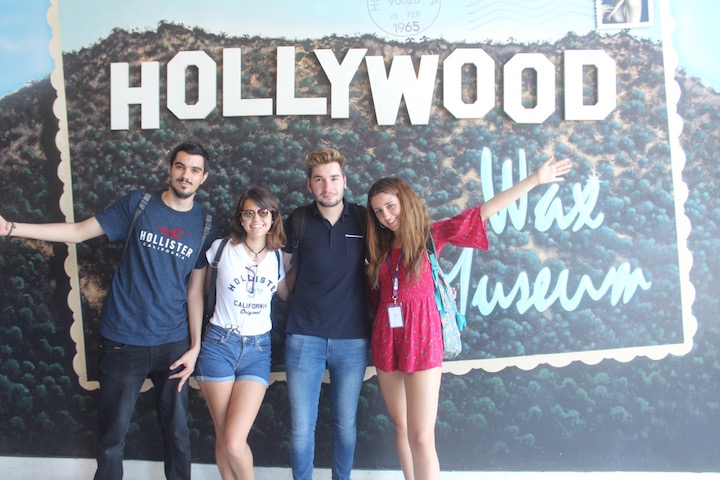 I was also there for the 4th of July, a national holiday in America, known as Independence Day. Everyone celebrates it, and the streets fill up with people, shows, sports games and amazing fireworks that we watched from one of the highest points in LA, Griffith Observatory. I encourage you to visit this planetarium because it's got some fantastic views of the city, and they organise a lot of activities and workshops. They have free public telescopes so you can see into space, and the sunset is incredible from there.
On the other hand, if you like doing sports outdoors, Santa Monica beach is your place. I used to spend hours strolling along the docks, watching hundreds of people skating, surfing, doing ring exercises and acrobatics, bodybuilding, playing volleyball and handball on the beach, doing yoga, etc.
If you like surfing, you can't miss the rocky coast in Malibu with its wild beaches. If you want a luxurious beach, go to Venice Beach with its yachts, boardwalk and canals – it's like a bohemian Little Italy in LA. What's more, you can rent surfboards from Maui and enjoy this exciting experience for a pretty cheap price.
An hour away by car, you'll find Laguna Beach, my favourite one. It's got white sand with crystal clear water, a real paradise where you can see the most unforgettable sunsets of your life.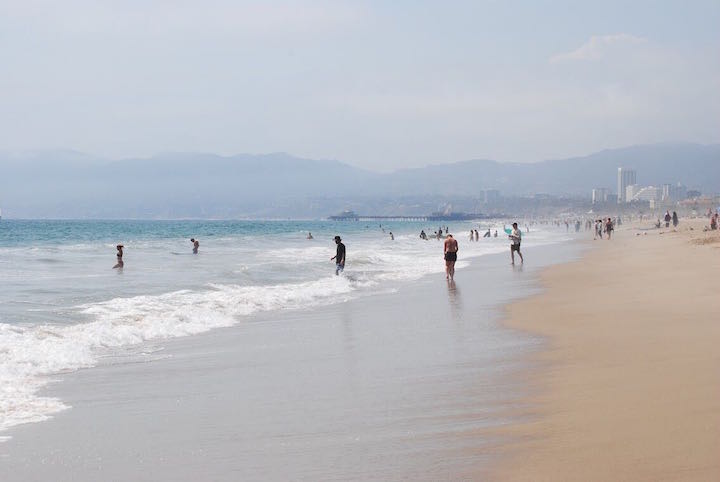 If you're up for going a little further, don't miss your chance to see Las Vegas. The school organises a weekend trip with a hotel included. There's a totally different vibe here: artists and performances everywhere, light shows, fountains with music… it completely transports you to another place. Here Freemont Street is a must. At one concert, I even made friends with an up-and-coming singer, whose name is Matt Morgan.
To sum up, it was a trip I'll remember forever. I have a totally new worldview, with one-of-a-kind exciting experiences that I'll never forget. Every day I'm reminded of my trip and I miss it so much. I like to say that it was a 3-in-1 trip: I was able to learn English in Los Angeles and improve my level, I enjoyed LA tourism and I made new friends from very different cultures. In fact, even today, I'm still in touch with a lot of those people. Thank you so much!