About a year and a half ago, one of my dreams came true: traveling to "the land of the rising sun". And what better time to remember this special event if not now, while I'm organising my second language stay in Japan?
Summer 2016 was definitely a magical experience and in some way, a bit "crazy": I went abroad for the first time to live in Japan for two weeks with a host family. Another reason to be excited was that it was also my first time on a plane, and I was alone. I was extremely happy, but also very scared, especially because of the language, as my only knowledge of Japanese was how to say "good morning", "thank you" and "hello".
You must be wondering what my destination was: Tokyo? Osaka? I hope I won't let you down when I tell you that the place I called home for two weeks was not one of the big and famous Japanese cities. It was Gifu-ken, a rural city completely surrounded by rice plantations – a beautiful and simple land, exactly like its population and my host family.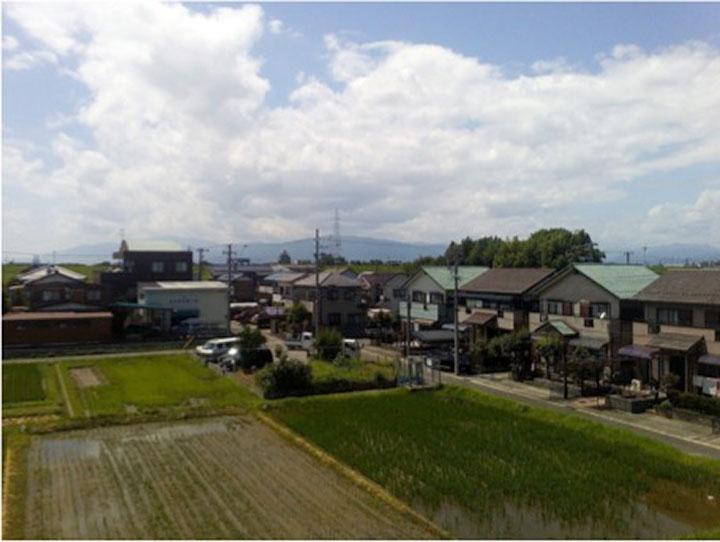 As I said before, my Japanese level was close to zero, so the first days of my language stay in Japan were a bit tough. I felt a bit lonely and unable to express myself or to interact with the members of my host family. But it was my host family who helped me day by day, by teaching me many things and involving me in their family's life. They made me feel at home, as if I had always been a part of their family.
Every morning, my "mum" prepared a really good breakfast and packed lunch for everyone, including me, even if she didn't have to. Then, my "dad" drove me to his workplace. We used to talk a lot in the car; he taught me plenty of new words and stopped at the minimarket every day to buy me Japanese snacks to try and share with my schoolmates.
The next stop was my school in Gifu-ken. Here, I had the chance to study Japanese with amazing teachers and students from around the world. As I was the only Italian, I discovered many different cultures. At the end of a two-week course with wonderful sensei, I could understand a lot more but I still couldn't really speak, as I needed more vocabulary and grammar. But anyway, I was really surprised by my quick improvement and I'm sure it was thanks to my teacher.
In the mornings, I used to explore the city with my schoolmates, and in the afternoons, we had 5 hours of Japanese class. Every day after school I would take the bus to reach the station, where I would meet my Japanese sister who was coming back from high school in Nagoya, a city one hour away by train. We would go back home together, have a snack, do our homework and then it was time for dinner!
This was my typical day: Gifu is a small and quiet town, very simple. But it doesn't mean that I didn't do exciting things! My host family spoiled me with trips and lots of amazing food! On my second day I had my first authentic Japanese sushi and they were all very impressed by my chopstick skills.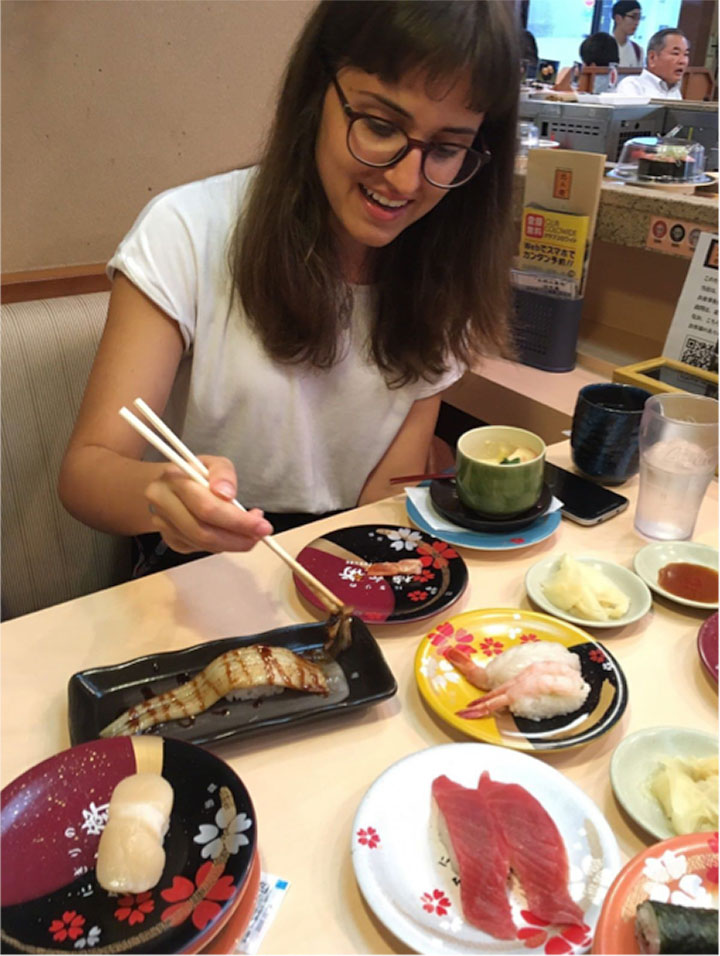 The next day they took me to Nagoya, where we strolled around the city, looked at the shops, ate taiyaki and dango, and visited the temple.
On my last weekend, my "dad" and sister took me to Kyoto! There, I had the chance to wear a gorgeous Yukata, take some "purikura" (typical photos that young Japanese people take when they are out with their friends), and visit the temples valley, with the famous Kinkaku-ji (the Temple of the Golden Pavilion). At the end of the excursion we were exhausted, but I had the opportunity to experience the Japanese culture, visit its sacred places and discover its traditions and rituals. Priceless!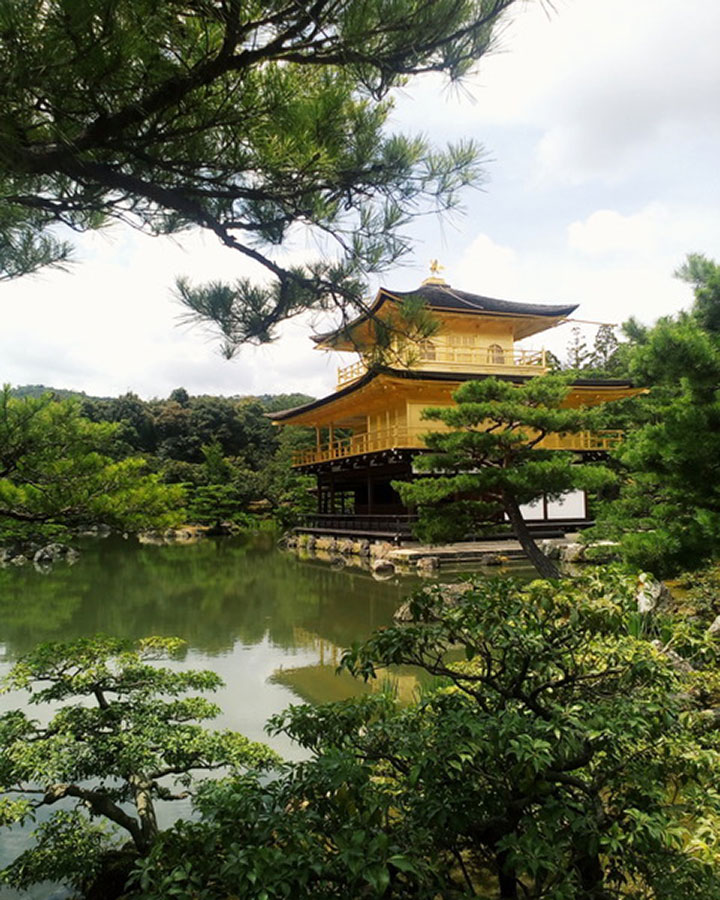 It really was an incredible experience. At the beginning of my language stay in Japan I was excited but scared; I could have felt lonely and abandoned, but this didn't happen. I was not only encouraged by my parents, but also by ESL. Both of them allowed me to turn my dream into reality and to live in Japan for two weeks with a wonderful host family that I'm still in touch with, and that I hope to meet again next summer.
Yes, because even if this trip happened a year and a half ago, I still miss Japan and I can't wait to be back next summer with ESL… This time, Tokyo!
It was good to tell you about my experience in the Japanese countryside – and I can't wait to tell you more about my new adventures in the Japanese metropolis. I'm looking forward to it with the same enthusiasm and curiosity that I had before my first language stay in Japan!