María de la Concepción, 64 years old, spent 4 weeks in ILSC New Delhi, in India, in order to improve her English. She chose this destination because her uncle lived in Bombay so she was already familiar with the Indian culture and she has travelled there before. She booked her flight ticket in September for a departure in December. She recommends travelling to India in winter because the weather is nice but it's not too warm.
How was the school in New Delhi?       
I really enjoyed where I was studying, all the teachers were super nice. I stayed in an apartment next to the school so I could walk to class everyday. The person in charge of the apartment was also really nice and attentive. I had everything I needed, including internet!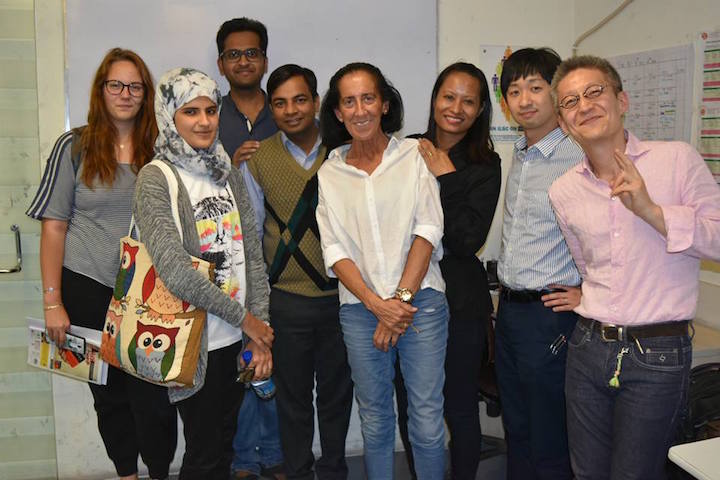 How was your first day in India?
I arrived on a Sunday in New Delhi, so there were no lessons. One of my Japanese classmates showed me around and we had breakfast together. He gave me advice and explained a bit how the school worked.
Could you describe a typical day of your language trip?
I would wake up and make breakfast. In the supermarkets, you can find anything you need to cook for yourself but you have to be extra careful with the prepared food because it's really spicy and we are not used to it. There is also a commercial centre next to the school where you can buy everything you need. Delhi is a really big city, pretty expensive compared to the rest of the country. The infrastructures are great and you can get around the whole city with the metro.
I took the intensive class option: we had grammar lessons in the morning and, in the afternoon, it was more about oral expression. We could have conversations on various topics with the teachers and the classmates. It was perfect to improve my speaking skills (for me, it's the most difficult part of learning a language). I enjoyed having long and deep conversations with the Danish and Dutch people because their English was already good.
After class, some activities were offered. I also went to Mumbai for a weekend to visit, where it was really warm (37ºC)! I loved discovering the reality of the country, the contrast between the luxury and the poverty. Every weekend, the students would rent a car and visit different cities (Mumbai, Calcutta…).
How was the integration with the other students?
I didn't attend a 50+ programme because in India they didn't have this option, but the age wasn't an issue, there were people of all ages. I met young and older people, from France, Belgium, Swiss, Japan, Brazil… I got on well with everyone and was even invited to one of the Japanese girl's wedding in Tokyo! Also, I was really happy because I didn't meet any Spanish speakers, which forced me to speak English all the time, and even practise a bit of French that I learnt in high school when I was younger. As I said, I think that the most difficult part of learning a language is to speak. But thanks to all the conversations we had in class and the meetings with the other students, my level of English really improved and I feel more comfortable. I am now upper intermediate!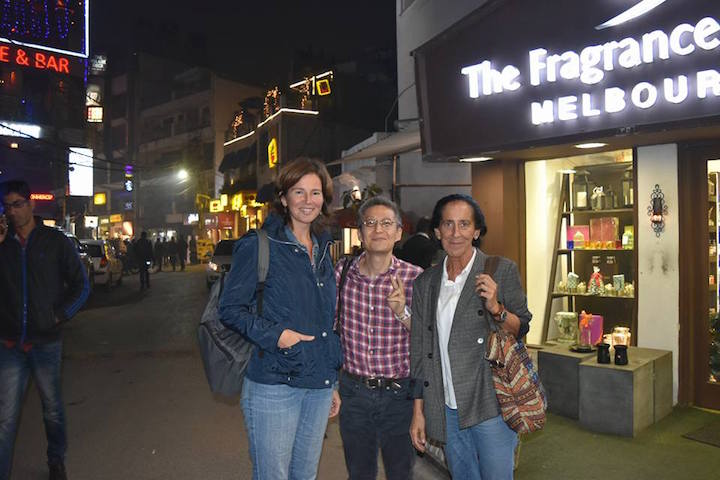 Would you like to go back to India?
I'd really like to (and I will) go back to India because I got used to their lifestyle. A lot of other students wanted to go back as well because everyone loved it. The people who travelled with me were educated and smart people, they also loved travelling around. The school I was staying in was giving free English class to kids around 12-16 years of age. In fact, most people (especially the poorest) don't speak English in Delhi, so they want to learn it in order to get a job. Some people were learning Hindi to communicate with the kids in the school.
I want to learn Hindi in order to teach Spanish to the kids or to work in an orphanage. This would allow me to keep improving my English. I loved the atmosphere, the people in the city were extra nice, welcoming. I retired a year ago; I worked for the social security administration in Barcelona, and I am now giving Spanish and English lessons to immigrants. My friends are quieter people and they like to stay in Barcelona. I don't understand this because I love travelling, meeting new people and seeing new cultures!
I am planning to go back to New Delhi between November and March next year because the climate is perfect at this time of the year.
A perfect language trip that allowed her to find her next challenge! What is yours? Tell us in the comment section below!