South Korea… I've always been attracted to this country, pretty much since I found out about it in school. So different from the German lifestyle, Korean culture has always fascinated me. This is why my dream was to one day visit Korea. ESL made my dream come true!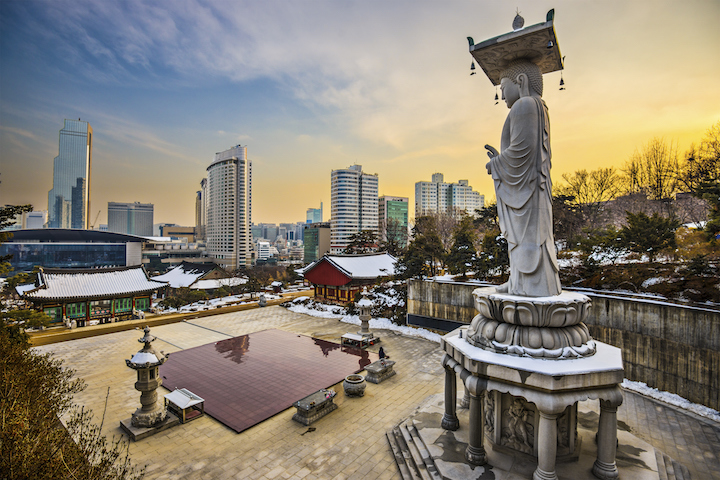 Although I'd been wishing for this trip for a long time, the actual planning didn't take long. Everything worked out well. I received the best advice and, eight weeks beforehand, we decided that I'd leave at the start of 2017 and spend 10 weeks in Seoul to learn Korean.
When I hopped on the plane, I finally felt the anticipation growing inside me. Suddenly, I wasn't sure anymore about my ability to live alone in an unknown city in a foreign country. My concerns grew even more once I got to the Incheon airport, where I wasn't even able to find my bus. I was alone, with heavy luggage – great.  But luckily my problems were quickly solved! I called Lexis, the language school I'd been given the telephone number of, and a couple of minutes later, the driver came to pick me up and quickly took me to my accommodation.
My host family welcomed me warmly. The mum and her two sons took very good care of me; we got along great since the beginning. We would spend our evenings talking about my experiences or the differences between German and Korean culture. It was really nice! And once I finally got used to the new time zone, I felt totally comfortable.
The first day of school, I was very nervous. After one of the sons showed me the way, I found myself alone, in front of a huge building in the heart of Gangnam. I took a deep breath and went to the 11th floor, where I was given a friendly welcome by the staff. I passed the evaluation test and was sent to my class.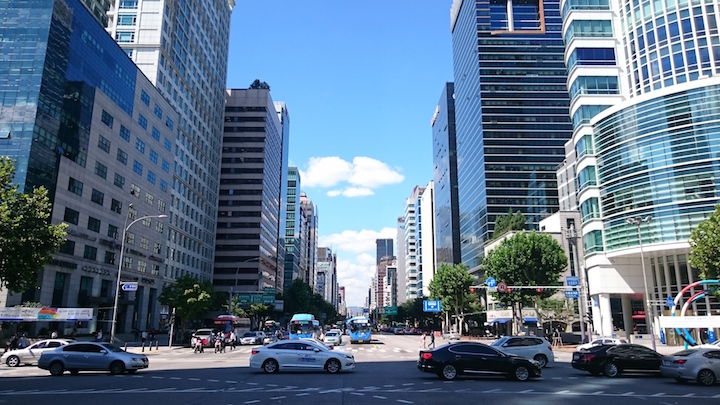 After a short adjustment period, as classes were held only in Korean, I finally got my bearings. I was so well integrated that I soon passed the Level-Up test, which usually takes place after a few weeks. Being able to get to a higher level so quickly was extremely positive for me!
I quickly made some new friends, not only at school, but also outside. In the beginning, it wasn't easy to meet the locals, mostly because Koreans don't like to speak English, and also because my Korean wasn't good enough to have a proper conversation. But after a rather difficult start, this problem magically disappeared.
One thing was decisive: after two weeks with my host family, I decided to move to a student residence. My host family didn't do anything wrong, but living in a residence gave me more flexibility. I could come and go at any time I wanted, and the residence was much closer to the school, which, as a late riser was a great perk! Every morning, I could wake up an hour later! Lexis helped me make this change smoothly and easily, and I am still very grateful for that.
Once I found a small group of friends, moved to a new accommodation that suited my personal needs and got used to the school, my relaxed yet exciting new Korean life started.
Seoul is a very interesting city, with a wide variety of activities. I visited many temples and walked along the city walls; I'd never seen anything like it before, except in the movies! I was really impressed by the architecture and the history behind it.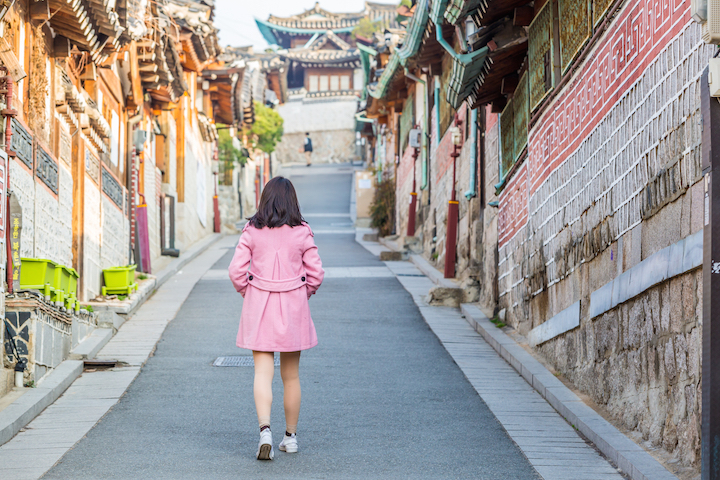 Other days were dedicated to homework. I would usually do that in cafés, and sometimes I would also go to the cinema. At the weekend, my friends and I would spend the night between a restaurant and a karaoke ("Noraebang"), singing and dancing.
One of my favourite activities was going to an exhibition at Lotte World, an amusement park. It was called "TeamLab World" and essentially showed interactive technologies and projections. In particular, there was a room with a projection of colourful flowers.
In addition to my already busy agenda, I could also participate in the activities offered by the school. Informal meetings and arts & crafts workshop were organised every day. During one of these, I built a lantern for the Chinese New Year with my own wishes – in Korean, of course!
In conclusion, it was an unforgettable trip. I developed my language skills and had a very enriching experience, also on a personal level.  I now have friends all over the world, and I am much more confident than before.
When I was about to leave the country, I realised that Korea held a special place in my heart. At school, I got my language certificate, and then went to have one last lunch with my friends. We cried a lot more than expected!
I miss Korea all the time, and I can't wait to go back. But before that, there are many other countries I would like to visit and other languages I would love to learn, and I'm sure ESL will help!