Going to a different country to do a language course can be a little intimidating. You get thrown into a completely different environment, you know no one and you feel like you can't communicate. Except, after the first day, the first morning even, the environment is already becoming familiar, suddenly you've got new friends and slowly but surely, you're talking to people in a foreign language. Yes, at first it's daunting and stressful but anxiety seems to melt away when you're staring at Nice's beautiful blue sea.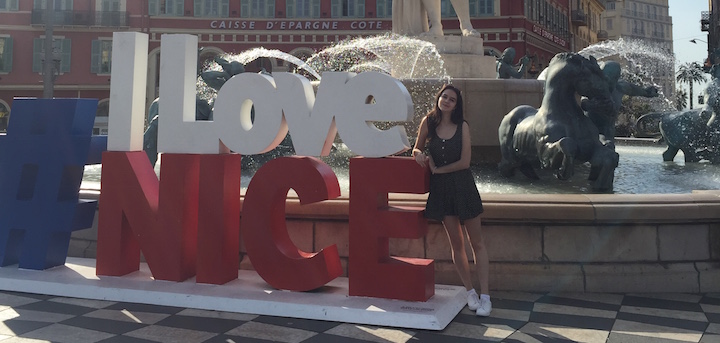 It's a little strange being put into a classroom with a mixture of students of different ages and different nationalities, yet when you're there it feels bizarrely natural. I didn't expect to love the language lessons, but I did. They were funny, interactive and focused on my weak spots: speaking and grammar. The teacher spoke entirely in French, but despite my low level of language, I never once felt lost due to her clear and patient explanations. Who knew that learning to describe inanimate objects could be surprisingly enjoyable?
After the lessons, the rest of the day was mine to explore the city. As an avid art lover, being in Nice felt like heaven as I had the Museum of Modern and Contemporary Art (MOMAC), Musée Marc Chagall and Musée Matisse all at my fingertips. With my new friends from the school, I forced them to accompany me in my quest to track them down one by one. Of course, being an EU student meant we gained free entry which made the experience that much sweeter.
Tired from soaking up the culture, we would go relax at the beach either sun bathing or just enjoying each other's company in a beautiful setting… and of course taking the occasional Instagram-worthy photos to document the experience.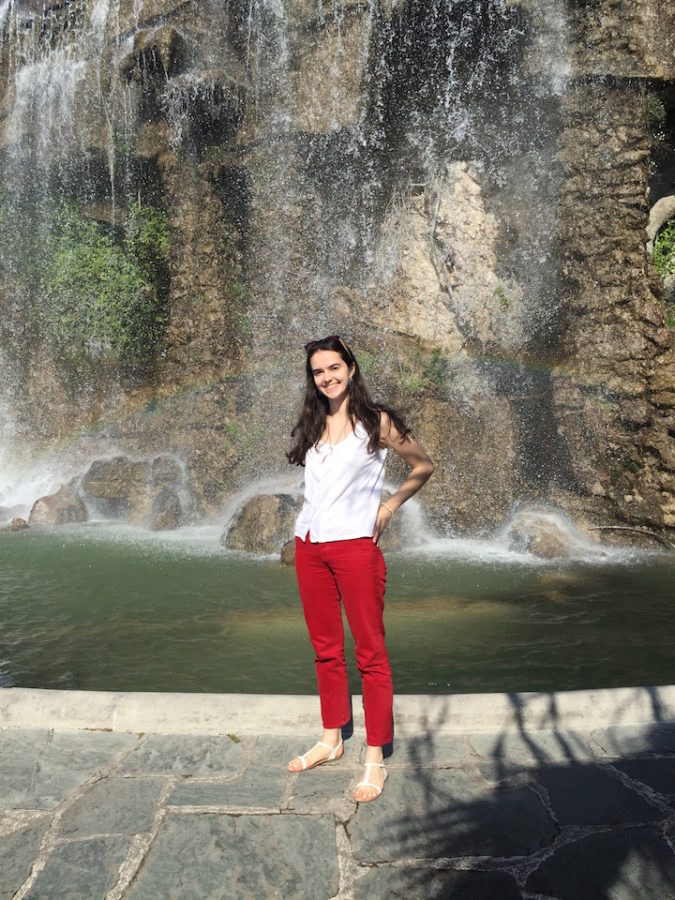 Unsurprisingly, with so much do we needed to replenish our energy, and with a 'calories don't count on holiday' mentality, Finocchio's ice cream stalls became a daily ritual. Located in the heart of old Nice, we devoured our ice cream as walked mesmerised by the old buildings of tiny, tangled streets. Filled with the cutest tiny shops and restaurants, we were able to souvenir shop to our hearts' content and congratulate ourselves with some delicious Niçoise food just minutes after. I must admit it was a little sad when I would attempt to order in French and the waiter would reply to me in English, but nevertheless one must persevere, and the food was pretty good.
One of the best things I would say the school offers would be the excursions, which I would highly recommend. The free tour of Nice was fantastic; right at the start of the week it equipped you with the basic orientation of the highlights of the city including old Nice as well as supplying you with quirky stories about the city. We were led up to the top of Chateau Parc, which had beautiful views and a nice little waterfall. What more could you want?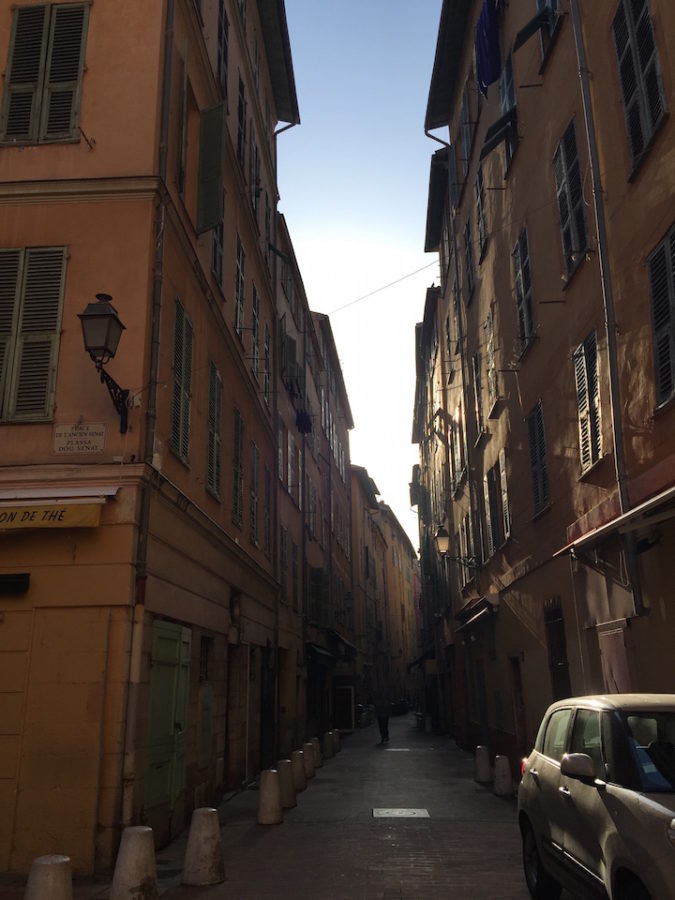 Being a classic 18-year-old, I couldn't leave Nice without exploring the nightlife. It was back to old Nice for cocktails where we bumped into other students from the school. Something I love about the school is no matter what language level you are at, you will still find people your age to hang out with and have fun. This would explain how a group of 10 of us ended up in a Swiss-Italian student's apartment listening to him serenade us with guitar – it all felt very European. You see we were waiting for High Club on the Promenade des Anglais to open. Clubbing was so much fun because, let's face it, pop music is pretty much universal and the fact I got home at 5am tells you how much I liked it. All in all it was a pretty great end to a fabulously French week.