During my two weeks with ESL and the English Language Company, I had time to really explore Sydney and enjoy each and every one of my days doing different activities. When a city offers you so many possibilities, it's hard to get bored! If you want to come to study here, I'm recommending some different things to do in Sydney during your time. Here are 7 of my favourites:
1. Find the best views of the Opera House
Everyone knows that this work of architecture is one of the biggest symbols of Sydney and of Australia. You can see it up close or from far away, but one of the places I most enjoyed the view was Pylon Lookout and its 360º views of the city. After you're finished, you can continue on by crossing Harbour Bridge until you reach north Sydney.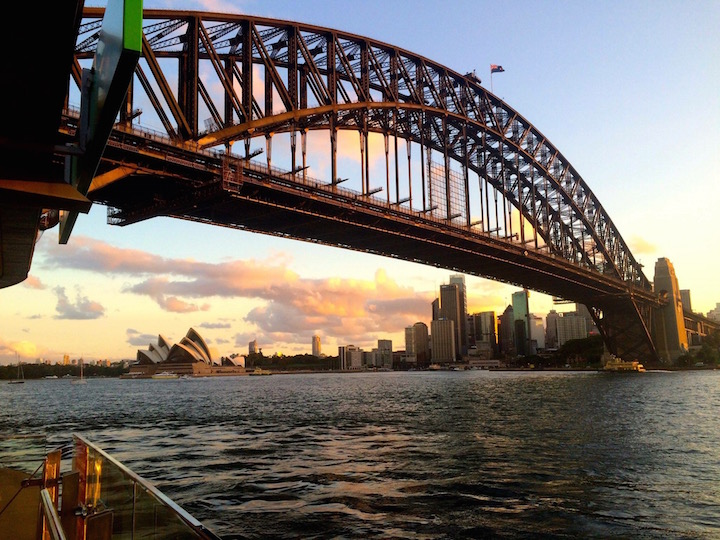 2. Go to one of its hundreds of festivals
You saw in one of my other posts that I went to the 2017 Newtown Festival. Newtown is one of the most alternative neighbourhoods ("suburbs" as they say here), which makes it a really interesting place to visit with its hundreds of cafés, restaurants and shops of various different styles. I had the good luck to be in Sydney for the annual festival that thousands of people go to for the live music. During the year, hundreds of festivals of all sorts are organised in the city, and many of them are free!
3. Spend the day at Bondi Beach
Bondi is the best beach in Sydney. Not only will you find people surfing and sunbathing, but it's also an area full of restaurants, cafés and shops – the atmosphere is incredible! Spending a day at this beach is one of the things to do in Sydney you have to try at least once during your visit to the city.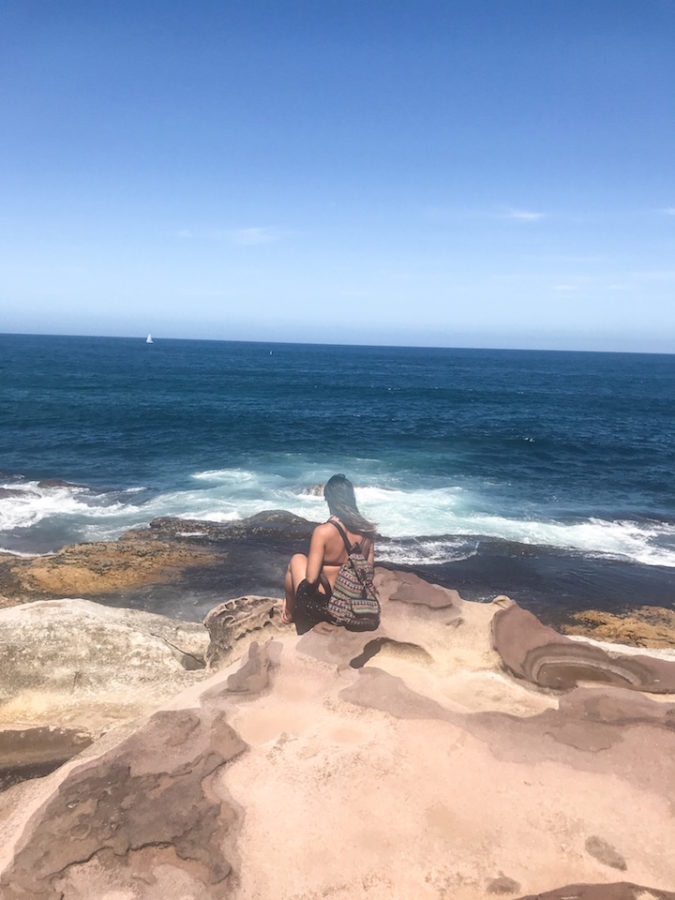 4. Do the Coastal Walk
After enjoying this famous beach, you can visit other beaches just by following the Bondi to Coogee Walk. This path connects various city beaches, among which are Tamarana, Bronte or Clovelly. During the hour and half that it'll take you to travel the path, you can enjoy fantastic views and the sea cliffs. I did it several times and would definitely do it again!
5. Eat avocado
Aussies love avocado, and they eat it in a million different ways. In the majority of cafés in the city, you'll definitely find dishes featuring avocado! As I showed you during my adventure with ESL, I was able to visit a pop-up avocado café where all the dishes contained this ingredient. The ice cream we tried was amazing!
6. Cross the bay by ferry
One of my favourite Sunday plans. All you have to do is go to Circular Quay and hop on one of the ferries that leave from this dock. They travel in various directions and to different areas of the city, but I recommend Watson's Bay or Manly, where you can find another one of the area's best beaches. The normal price of a ferry ticket to go there is about A$7, but on Sundays it only costs A$2.50.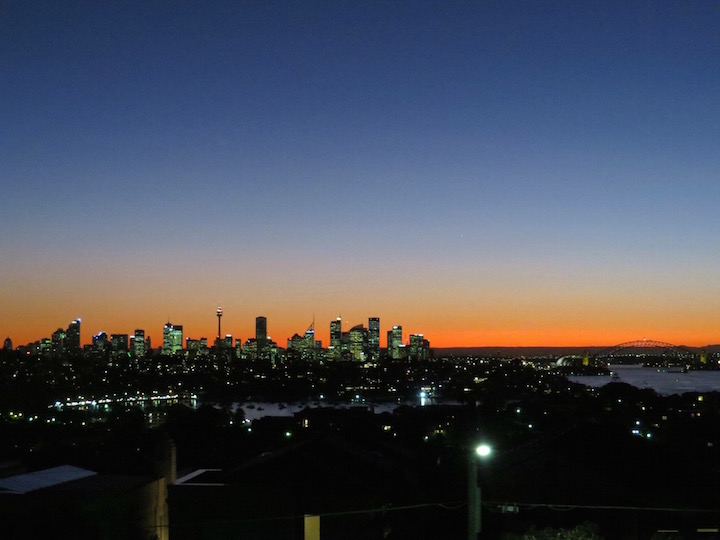 7. Enjoy a sunset
The mix of colours in the Australian sky at sunset is a something you have to experience at least once. You just have to grab a towel, a little food and find a place to sit back, relax and enjoy it. Dudley Page Reserve is my favourite. It's found in the Dover Heights neighbourhood and as you can see in the picture, it's a breathtaking place.
And with all these adventures, my experience with ESL has come to a close. What I've gained from all of this are the incredible memories and people I met during these two weeks. I had such a good time that I decided to extend my stay to continue visiting places like I've showed you in this post. Let's continue discovering Australia!