A little more than a week after my return from Japan, I'm slowly trying to go back to my normal life in Geneva, but it's not easy! Apart from being jetlagged, I also realised that I got used to people's kindness, to the general Japanese organisation and structure (especially in public transport), to the food and to the summer climate. The atmosphere is completely different here, and I'm experiencing some kind of reverse culture shock. I realised that we, as Europeans, are not that "civilised" and that we have so much to learn from this far-away population and its unique culture.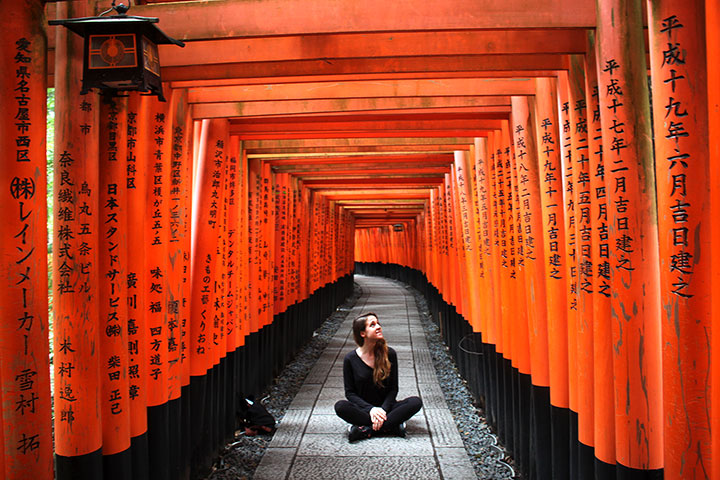 These are the best memories of my language stay in Kobe and my biggest surprises:
People: I met amazing people among the local population, which I found to be extremely curious and open. For example, when I visited the Fushimi Inari Taisha temple in Kyoto, I had the chance to talk to a 70-year-old Japanese man, passionate about photography. He saw me taking pictures and came to talk to me. We spoke in English (and Japanese), he took some pictures of me, told me about his 30-year-long passion for photography and we ended the conversation with a hug. This is the kind of magical encounter you can have in Japan, where people are incredibly kind.
Food: Japan is a country for culinary discoveries. I loved the "made in Japan" sushi, of course, but most of all, I loved discovering local dishes that I didn't know before. My crush was on okonomiyaki (お好み焼), an Osaka speciality that I discovered thanks to Mio, from Lexis Japan school. It looks like a savoury pancake with all kinds of ingredients on top, grilled on a heating plate. I also had the chance to have an extraordinary Japanese culinary experience with Mio! Finally, I really liked the snacks filled with cream (crêpes, puffs…) that all the Japanese love and that you can find in any 7-Eleven or other convenience store, on the refrigerated shelves. You should try them ASAP!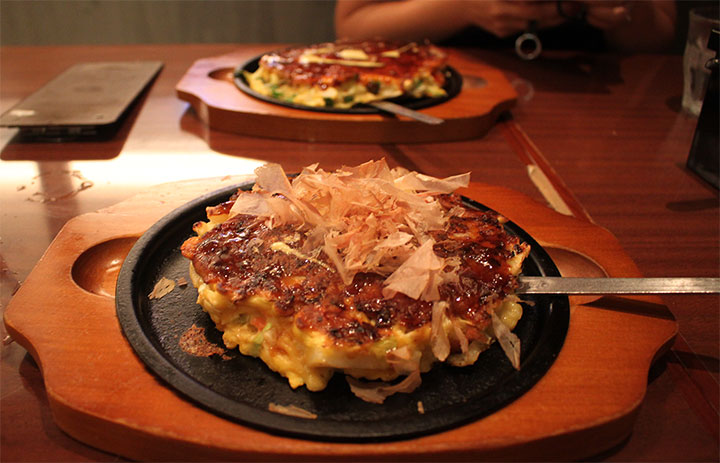 Cultural contrasts: a language stay in Kobe means travelling between multiple worlds in the same country. On one side, you see traditional Japan with temples, Buddhist rituals and traditional kimonos, while on the other side, you have cheeky, hyper technological, grandiose and crazy Japan. This contrast is absolutely amazing. Travelling from one city to another is like seeing two different worlds. For example, my two favourite cities were Kyoto and Osaka, and they couldn't be more different.
Language: what progress! After arriving in Japan without speaking a single world of Japanese, I found myself completely immersed in the language. After a week, I started to enjoy the learning process and I managed to start communicating with the locals, who were always very surprised to see how much effort we would put into trying to speak their difficult language. Finding your bearings and slowly becoming confident enough to finally be able to communicate with more elaborate sentences is simply magical; this is what made this trip so extraordinary.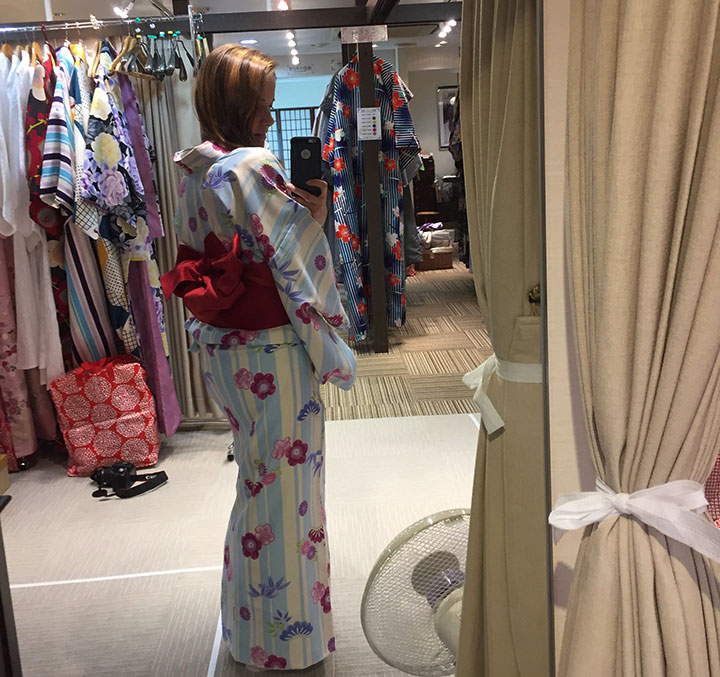 My advice for your first trip to Japan:
– Be curious: try everything, meet people, talk to them… your experience will be much richer!
– Meet the locals: Japanese people are very generous and open; you really have to meet them! If you have the chance to live with a host family or to spend a few days with them, go for it!
Be open: forget all European preconceptions and open your eyes; you'll come back completely changed from this trip!