Two weeks in Japan have now passed, and they went by too fast! I have some very good news though: I confirmed my A-1 Japanese beginner level and I'm very proud of it! I can now express myself in Japanese and understand a bit of it – it's a big progression 🙂 This immersive experience in the language while staying with a host family is absolutely unique and incredible. During my language stay in Kobe, I became much closer to my Japanese family and met amazing people. To close these incredible 2 weeks, here's a recap of what I loved about Japan and especially about Kobe and its surroundings: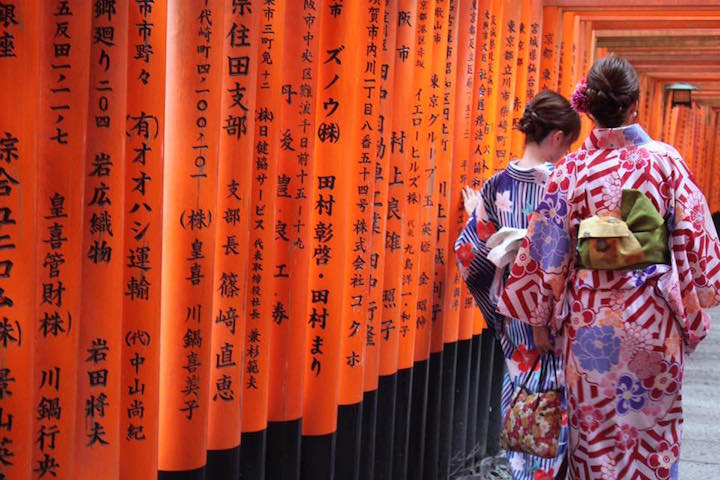 My favourites in Kobe:
Merikien Park and the view of the ocean
The lively area of Sannomiya
The kawaii photo booths and other crazy Japanese games
The snacks with cream filling (delicious… you should try them asap!!!)
Okonomiyaki (kind of savoury crèpes) and Kobe beef
The stunning Ikuta Jinka temple
The activities organised by Lexis Japan, to have a full Japanese experience: tea ceremony, calligraphy, temples guided tours, visit to a saké factory, sushi class, approach to Japanese culture
And of course, learning Japanese at Lexis Japan is the best way to have a special experience with an amazing educational team (especially Mio, who made my 2 weeks absolutely great!)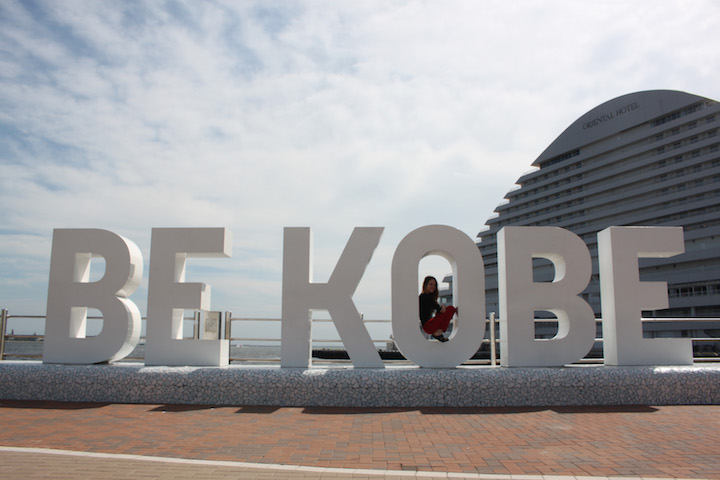 The secret spots that I discovered thanks to Mio and her team during my language stay in Kobe are the following:
The Kobe City Hall for it's unique view of the city
The Venus Bridge for a night view
The Akaishi Kakyo Bridge – the world's longest bridge!
A secret gastronomic restaurant in Sannomiya, where you can see another side of the Japanese cuisine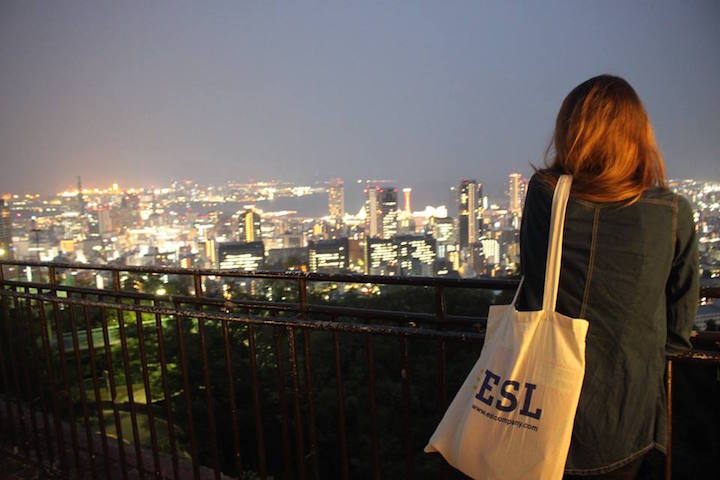 My favourites in the Kansai region:
The crazy KitKat flavours (melon, matcha tea, wasabi, cheesecake…)
The very traditional Kyoto (1h from Kobe), with its beautiful temples (my top 3: Fushimi Inari Teisha, Kinkaku-ji, Kenninji)
Japanese women wearing kimonos make you want to wear them as well! Then you realise how difficult it is to fit and wear them.
The city of Nara (1h30 from Kobe) for its Great Buddha temple and the free roaming deer that you can feed and pet
The crazy city of Osaka (30-45mins from Kobe) for its grandiose aspect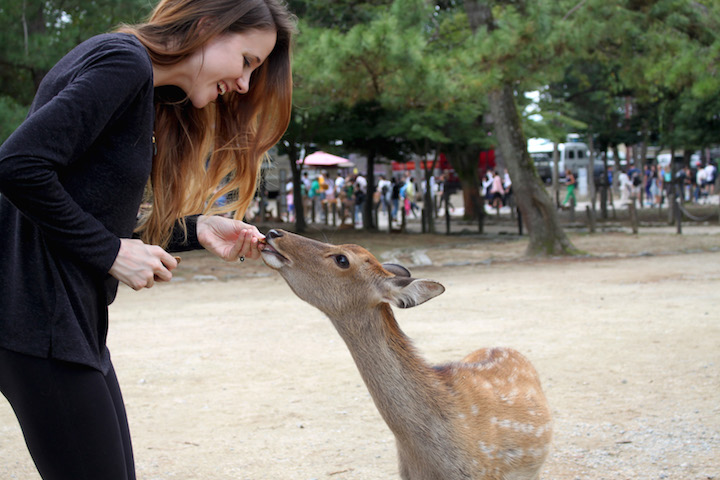 What surprised me:
Rice and tea almost in every meal
Japanese bathrooms
Sleeping on a futon bed: this is a good reason to go back to Europe, as it's hard to adapt to that!
The plastic food presentations in front of each restaurant
The cleanliness and organisation of trains and metro
The kindness of Japanese people, who are always very respectful and helpful
The fact that speaking and understanding Japanese didn't take me that long
My least favourites:
Owl bars: don't go! I didn't know that animals were attached (it's basically hell, for birds that are supposed to fly!) and I'm still very shocked by this experience. I hated it and I still can't believe that these kinds of things are tolerated.
"Mochi": made of rice cake and very… slimy! But you should try it anyway, because it's very traditional.
If I could, I would totally go again on a language stay in Kobe! Japan is an amazing country and spending some time there to learn the language and live with the locals is a unique experience. Go for it!