My first week in Japan has already passed and it's time for the first reflections on my language stay in Kobe: I'm absolutely amazed by this extraordinary country and culture. I'll start by talking about the language, because it was my biggest concern:
After 2 days at Lexis Japan, I suddenly got it: once I understood the construction of the sentences, I realised that Japanese is not "that" difficult and that it has its own logic. That said, the hardest part is obviously writing: you need a lot of practice to master katakana, hiragana or kenji.
Being in total immersion in the country makes me want to be fluent in order to share more with the locals, especially with my host family. I live a 15-minute walk from the school and my host family has 2 adorable kids that really make me want to learn Japanese to be able to speak to them. We played some memorable Uno games and being able to create these kinds of links with the locals is fantastic!
After a week of my language stay in Kobe, I can now introduce myself and do easy katakana dictation exercises. Considering that I started from zero, I think the progression is pretty dazzling and I'm really happy about this onsite learning experience.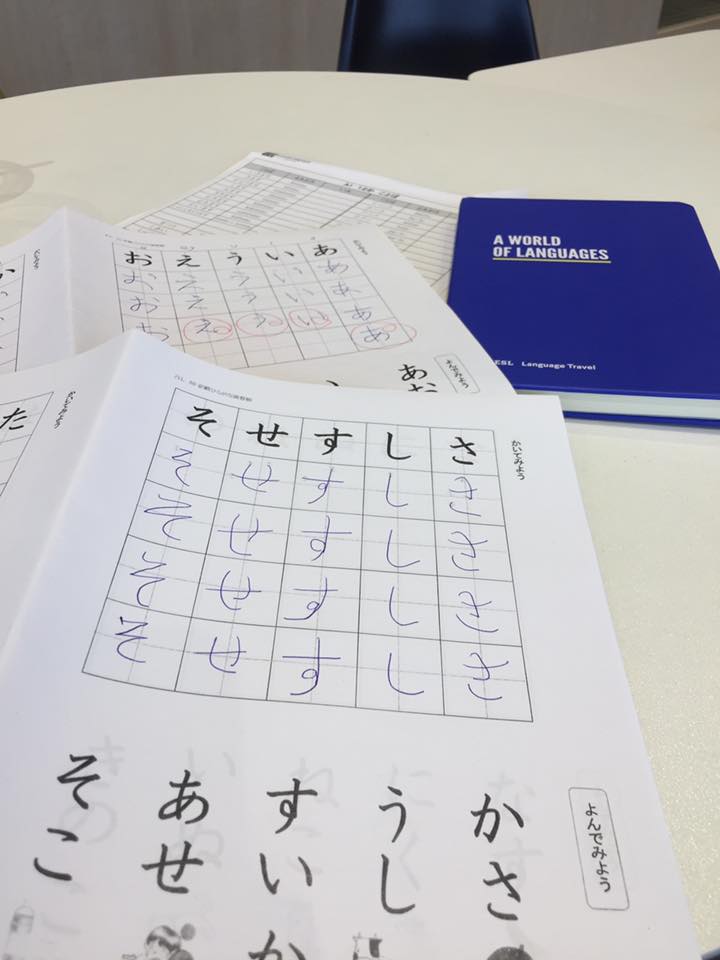 I really like Kobe. The multiple districts show different sides of the same city, the must-see attractions being the city hall for an amazing view of the city, the area of Sannomiya for an immersion in Japanese cuisine and culture, and Kobe's bay and port, passing through Merikien Park, for more modernity.
You cannot miss the ultra kawai ("cute" in Japanese) photobooths and the gaming arcades that I found super fun and that I think are the perfect reflection of the off-the-wall but also amazing Japanese culture. I also recommend the surprising cats or owl bars – I'll try them soon. I'm super excited about starting a new week and making some new cultural and language discoveries!
The school offers multiple activities that allowed me to have a better understanding of Japanese culture, for example, the visit to the Ikuta-jinja temple in Kobe, where we got an interesting explanation about the different rituals. It was magical! Each time I enter a new temple I have completely different feelings. I'm fascinated by the relationship that Japanese people have with religion and meditation; that's also what makes them so special.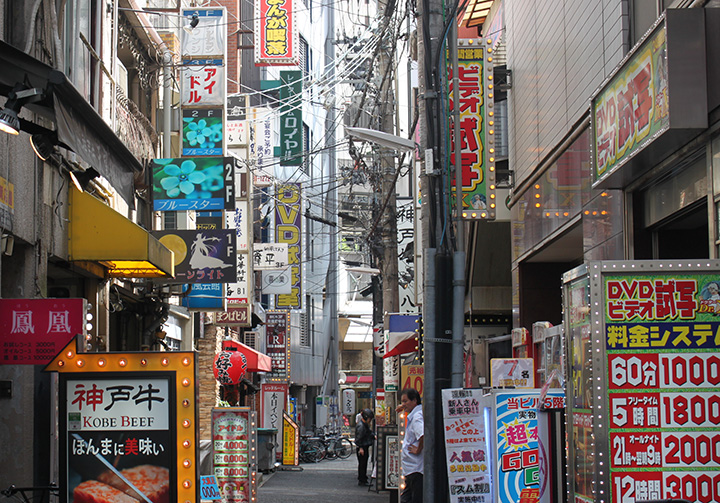 One of the little cultural shocks and surprises I had relates to the shower, which is completely different from the European one: basically, first you need to soap your body in a separate space, and then rinse it off in the bath. The bathtub cannot be used to wash yourself, and, usually, the same water is used by the whole family. I also sleep on a traditional futon – so different from my habits! But I think that my back will be quite happy to go back to sleeping on a normal mattress soon J
Japan is also a culinary discovery. Kobe's special dish is beef, and hopefully I'll try it soon. So far, I've tried all variations of sushi, maki and teriyaki chicken with pure awe. At Lexis Japan, we also did a sushi-making activity and learned how to make sushi like a local; it was great! I love discovering new food and Japan is the perfect country to do so. Shopping at the supermarket is actually pretty fun, because I don't recognise any products, and I'm not able to choose any kind of food.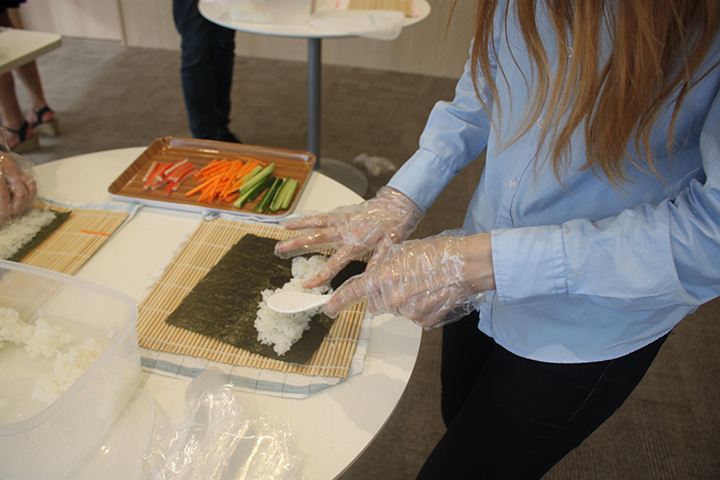 My week ended with a weekend in Kyoto, only 1 hour from Kobe: it's the ideal city if you want to discover the traditional side of Japan. The temples are incredible and my favourite one was the Kenninjin temple, with its zen areas, dragon-painted ceiling and meditating Japanese women wearing kimonos. It was a very intense moment.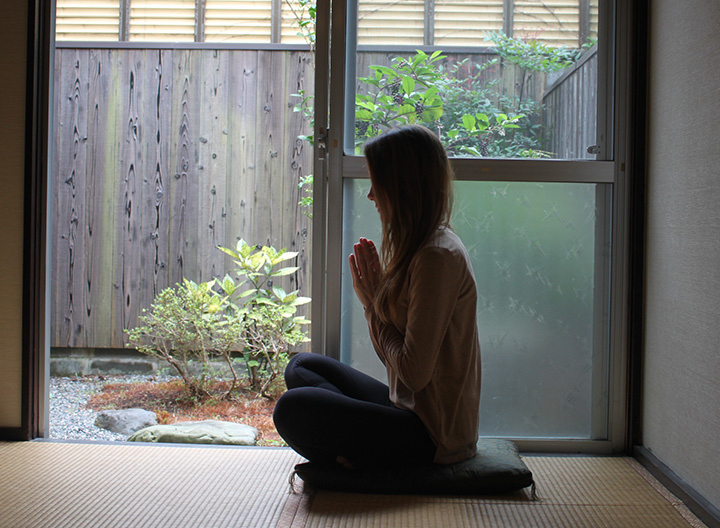 I'll see you then next week with more exciting adventures and on Snapchat (username: esl_education) if you want to follow my amazing language stay in Kobe!