The second week of my English language course in LA flew by even faster than the first one, but like they say: good times always do! The longer I stayed in LA, the more I got to love and admire this city and its diverse inhabitants.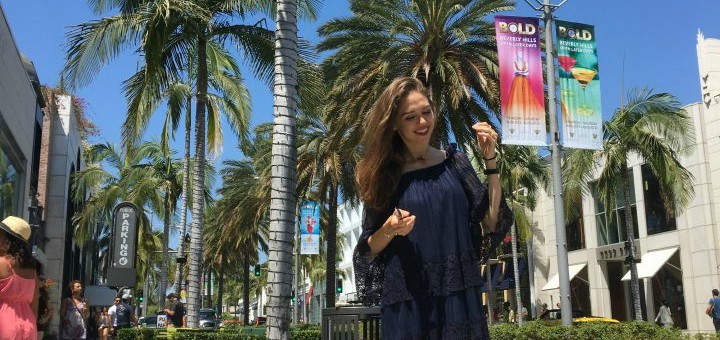 Monday
On Monday, Jan, our first teacher left us to go on holiday. Even though we only studied in her class for a week, we became very fond of her since she's such a kind and motivating teacher. It was also a "happy ending", though; we shared a lot of great memories together. Also, we had to take a test to prove what we'd learned in the past week. That was when I realised how much I improved my grammar as well as my vocabulary.
In the afternoon, Eleonora and I went to Silver Lake, a rather rural-looking and young part of LA, to have lunch at a restaurant called Bardonna. We had truffle avocado toast with burrata, which was absolutely delicious! Avocado toast is a must-eat in LA anyway (even though it might sound pretty basic). We walked around in Silver Lake and went to a cute coffee shop to get a matcha. Later, we went to The Grove to do some shopping. The Grove is like an outdoor mall (a "plaza"), neatly designed with a lot of designer and also cheaper brands.
In the evening, I prepared dinner at home and decided to go to the Griffith Observatory to watch the sunset. The view from up there is amazing, and it takes you only 15-20 minutes to drive up from La Mirada. Not only can you see the Hollywood Sign in a yellow-pinkish light, but you can also gaze at the huge skyscrapers downtown and the seemingly endless streets and highways which lead out of LA.
Tuesday
We met our new teacher Stephanie on Tuesday morning. Stephanie is a very energetic and playful teacher, but she's also eager for her students to improve their language skills, which is the most important part about the English language course in LA.
We had an amazing afternoon after school. Eleonora and I went to The Ivy, a fancy restaurant in Beverly Hills and a hot spot for celebrity-hunters. Even though we didn't see any famous people, it was totally worth it going there. We got some complimentary champagne and enjoyed a delicious meal. After lunch, we walked around Beverly Hills to explore its extraordinary buildings and streets.
In the early evening, we met Clay and Kayla and some fellow students from Kings to go to Skyspace, a scenic viewing skyscraper in downtown LA. There's even a slide up there (on the 69th floor). It feels like you're falling out of the building when sliding down: scary but so exciting!
After enjoying the fascinating views over downtown, Eleonora and I went to a small sushi restaurant to have dinner. Then we went to a bar called Little Easy, which was a lucky pick since the interior looks like a combination between a castle and an Italian palazzo. In addition, there was a New Orleans jazz band playing live, which made the place even more authentic, the perfect end to a memorable day.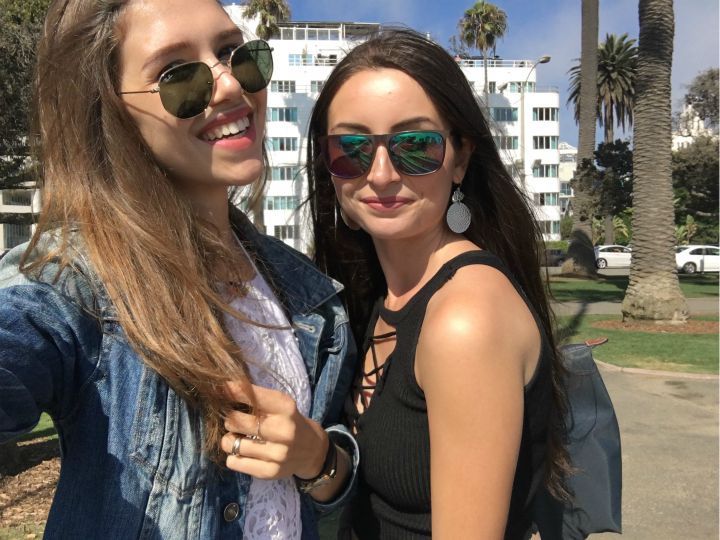 Wednesday
There was a special activity waiting for me on Wednesday: horseback riding through the Hollywood Hills. Yes, it was as exciting as it sounds! Not only are the horses really cute, but the views and the overall feeling you get when riding above LA in the desert-like Griffith Park are also amazing. I could see the Hollywood Sign, the Griffith Observatory and, of course, stunning LA. It was almost 40 degrees, so I was so happy to get an iced coffee and a refreshing shower after my horseback riding adventure.
Later that day, my Swiss friend came to visit me in Hollywood and we went to the Mama Shelter rooftop restaurant to have dinner. By now you've probably noticed that I love rooftops – the ambiance, the views and the atmosphere are always unique. The night ended with another highlight – a delicious froyo. 😉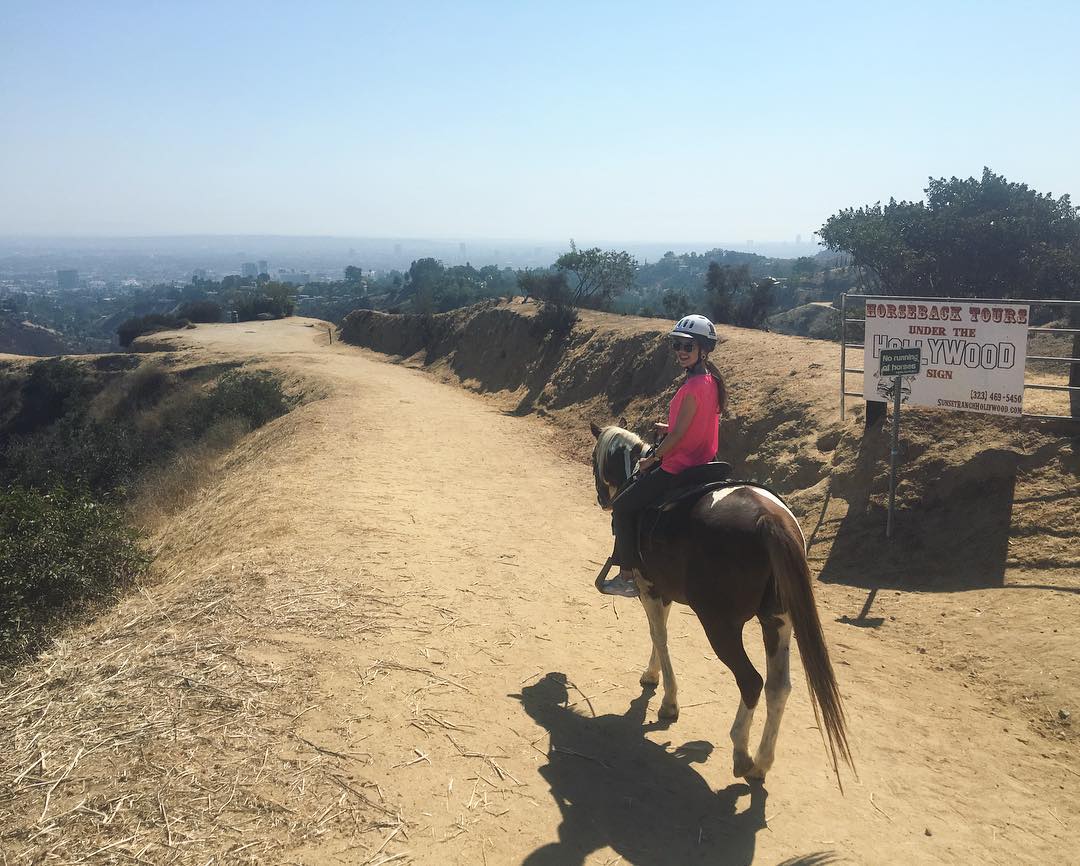 Thursday
On Thursday, I went to a hot yoga class with Kayla, one of the Kings staff, at a yoga studio called Wanderlust. It was an intense but amazing class! I don't think I've ever been so sweaty and happy after a yoga class! After enjoying a delicious Berry-Almond-Butter-Smoothie, I went home to cook and relax.
In the evening, I went to The Broad. The museum is famous for its modern art and their infinity room, for which you have to get tickets about 2 months in advance (which I didn't, but I'd recommend everyone else do since I heard it is an awesome experience). What I didn't expect was its unique architecture and outside appearance. Next to the famous Walt Disney Concert Hall, this district displays my idea of futuristic and authentic architecture. Fortunately, I didn't have to wait in line (which is an exception there) and got in immediately. I loved the museum – every piece of art there impressed me deeply; Jeff Koons, especially, of whom I hadn't seen any artwork before, stayed in my mind. His "Balloon-dog" and shiny tulip sculptures are truly one of a kind.
Friday
Friday was a rather sad day at Kings. Many students had to leave LA, and I was one of them. Every week, Kings organises a graduation ceremony for the departing students. It was truly touching to hear the speeches of the students, some of them leaving after studying at King's for half a year or even more. You realise that you're not only improving your English at Kings, but you're also learning a lot about other cultures, making new friends and learning about yourself, living independently in a new environment.
Having said that, I'm endlessly grateful and happy that I was given the opportunity to study at Kings for two weeks. I made friends from all over the world (I would've never imagined that I would make friends with Koreans; however, they are one of the kindest and funniest people I've ever met). Broadening my horizons on all different levels was definitely one of the most important gifts I received during my stay.
In the afternoon, we all went to Santa Monica (together with Clay and Kayla from Kings), had lunch and played some volleyball. It was a great end to those amazing two weeks in LA.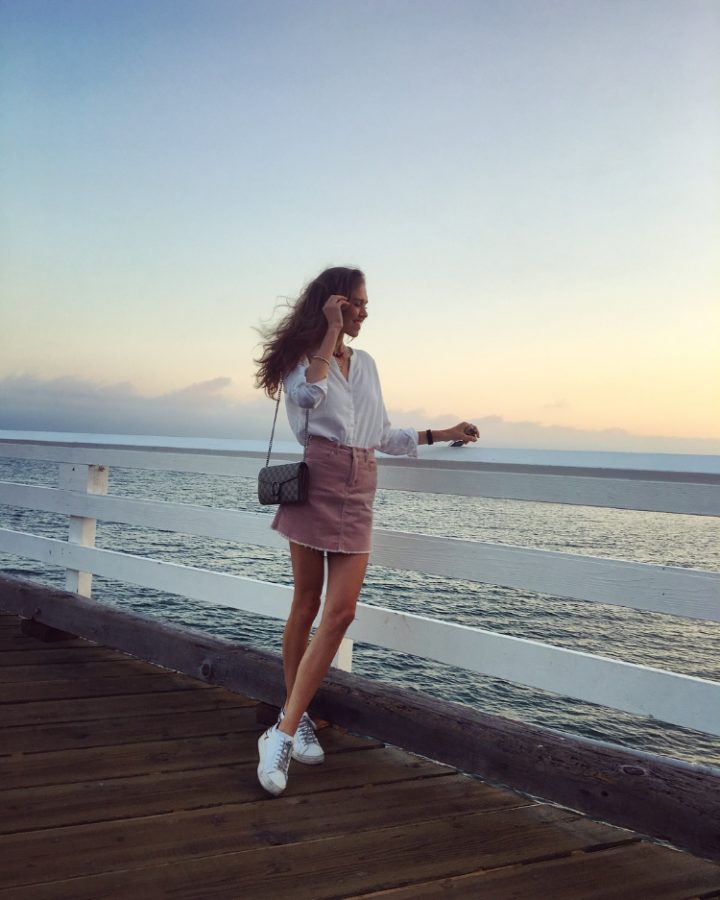 I'm leaving with one eye crying and one eye laughing. I know that I'll miss everyone and the city itself so much. On the other hand, there's no way I could've spent these two weeks of my life in any better way. Knowing that, I'm so happy that I can carry around all my memories in my mind (and of course in the 1,000 pictures I took) forever.
Follow the adventures of Annina and the other ESL Travel Bloggers on Facebook and Instagram! Stay tuned!